Researchers at the University of Haifa found that to generate creative ideas—those that can be applied to solve a problem—the brain must activate both the associative region, which thinks in daydreams, and the administrative control region, which thinks in rules and social norms. The better these brain regions work together, the higher the likelihood of bringing an idea to fruition. 
The founders of startups are both dreamers and doers. In the beginning, inspiration and creative energy take the lead. At some point, though, the dream outgrows the dining room table and coffee shops—and that's when many founders realize they need and want more convenience, stability, and normalcy. In short, they want office space. But one thing they don't want is having to spend valuable time and energy on finding and managing an office.
That's where WeWork comes in. WeWork All Access is a subscription-based membership that allows individuals to work from hundreds of WeWork locations in neighborhoods worldwide. Here's how four founders use WeWork All Access to find structure, community, and familiarity as they build and expand their companies.
A software development company founder finds global, scalable workspace
In 2015, Palina Leibinskaya left behind her team of 50 in Warsaw, Poland, to open the U.S. division of her software development company, Wellnuts, in Los Angeles. Wellnuts develops high-load, scalable solutions for data-driven IoT platforms to help businesses manage their products more efficiently.
The challenge
Leibinskaya needed a workspace for herself and three L.A.-based team members. "I was looking for a place where I could work comfortably, meet clients, and scale when the time came," Leibinskaya says. But she didn't want to manage office space logistics, like furnishing a space and managing equipment and services. Another concern: Halfway around the world, the Warsaw office would soon be outgrowing its workspace.
The solution
Scalability and a large global footprint sold Leibinskaya on WeWork. "The multiple locations internationally are priceless when your team and clients are spread worldwide," she says. She opted for WeWork All Access passes for the L.A. crew, and chose a WeWork private office for the growing Warsaw team.
The result
These days, you'll often find Leibinskaya at WeWork 12130 Millennium Drive in Playa Vista, her favorite L.A. location. It features a quiet top floor for focused work, and a lower-level lounge where she likes to network and socialize. She also spends a lot of time at WeWork 312 Arizona Ave in Santa Monica, where one of her biggest clients is based. Periodically, the California team meets up at a mutually convenient location for touch-base and brainstorming sessions.
When she travels to New York, Virginia, and Warsaw for work, Leibinskaya can book a private meeting room. WeWork buildings are centrally located, and it's easy to meet clients in one, she says. She's excited to move her Warsaw team into its WeWork private office, where it can continue to grow. "I can scale my team easily without worrying if my office has enough space," she says.
Cybersecurity firm cofounders nab affordable workspace and community IRL
Toby Hung, cofounder of cybersecurity firm 1Fort, has a soft spot for small businesses. "[My business partner and I have] operated small businesses and come from families of small business owners," he says, noting that 60 percent of small businesses end up going bankrupt after a cyberattack. The company's mission is to provide affordable, world-class cybersecurity solutions for these smaller, often-priced-out companies.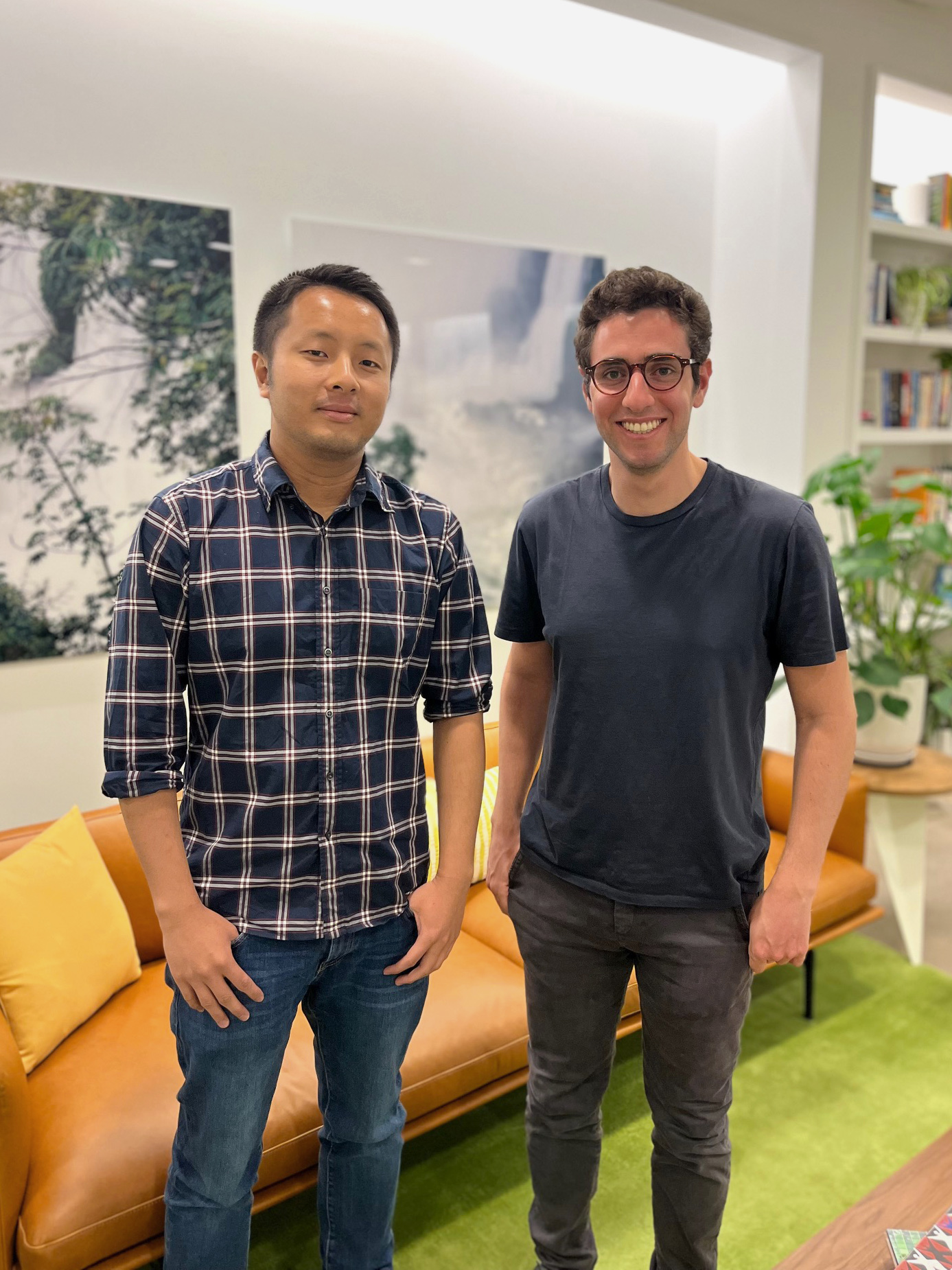 The challenge
Hung and his partner, Anthony Marshi, needed an affordable office space for client meetings, product launches, heads-down work, and—ideally—socializing and networking outside of their own bubble.
We've met customers, launched products, and celebrated many milestones at WeWork.

Toby Hung, cofounder of 1Fort
The solution
WeWork All Access met the duo's needs—and then some. Hung and Marshi have access to WeWork's standard amenities, including Wi-Fi, printers, private phone booths, and bottomless pots of coffee.
The result
Every day, Hung and Marshi set up shop at a different WeWork. They love that they can schedule meetings at locations close to their busy clients—there always seems to be a WeWork nearby.
"We've met customers, launched products, and celebrated many milestones at WeWork," Hung says. The partners also found the community they'd hoped for. "We love how easy it is to meet with other WeWork members, whether it's at happy hours or just around the space."
Insole company cofounders' workspace pain points take a hike
Libie Motchan and her business partner Daniel Nelson, cofounders of New York City–based Fulton Insoles, are on a mission to sustainably reduce body pain. Using cork, natural foam, and vegan leather, they developed an insole that's so eco-friendly it's carbon-negative.
The challenge
It took Motchan and Nelson more than a year to research and develop their final product—and it became apparent early on that they needed a central location where they could hunker down and pore over their plans without distraction.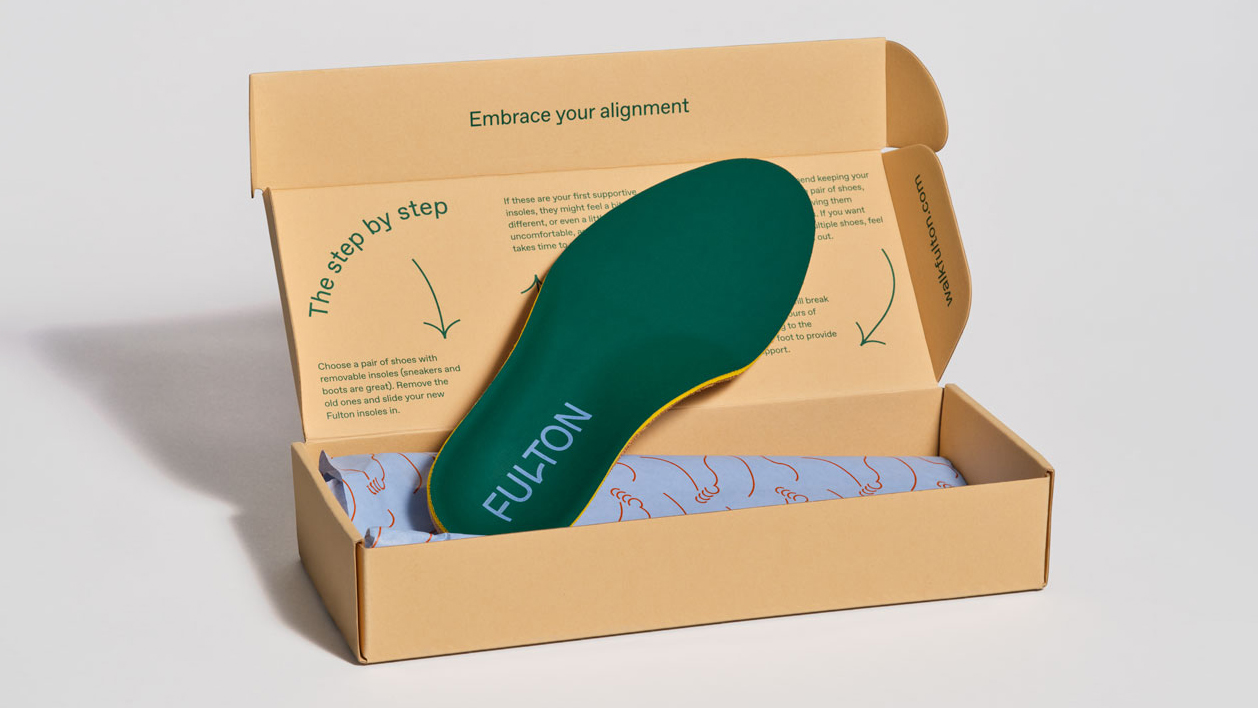 The solution
WeWork provided the Fulton team with WeWork All Access passes so they'd have the workspace they needed—with flexibility built in.
The result
The team meets daily at WeWork 160 Varick St, located near the Holland Tunnel on the border of Soho and Greenwich Village. Because they use the same location most of the time, it feels like their headquarters, but they can meet with clients anywhere in the city—or in the world. "Knowing there's always an office nearby is incredibly reassuring when we have jam-packed schedules," says Motchan.
Rom-com media company founder and CEO falls in love with her workspace
In 2019, Naomi Shah had a bright idea while working at a venture capital firm: short romantic comedies in podcast form. She called it Meet Cute and recruited a head of content, Web Barr, and a head of development, Robert Wilder. Backed by capital, the trio began to develop the idea.
The challenge
As the project took shape, Shah and her team decided to look for a workspace where they could easily get together to build Meet Cute. Shah checked into office spaces in New York City but soon realized the cost and logistics of setting up a space from scratch wouldn't be worth it for their small team. On Valentine's Day 2020, Meet Cute officially launched—and one month later, the world shut down.
A short rom-com podcast was just the thing for many in quarantine, and during the pandemic, the team grew to nine employees—seven of them full-time. As the city opened back up, Shah wanted to provide her team with the kind of structured workspace that she felt was necessary to help the company grow.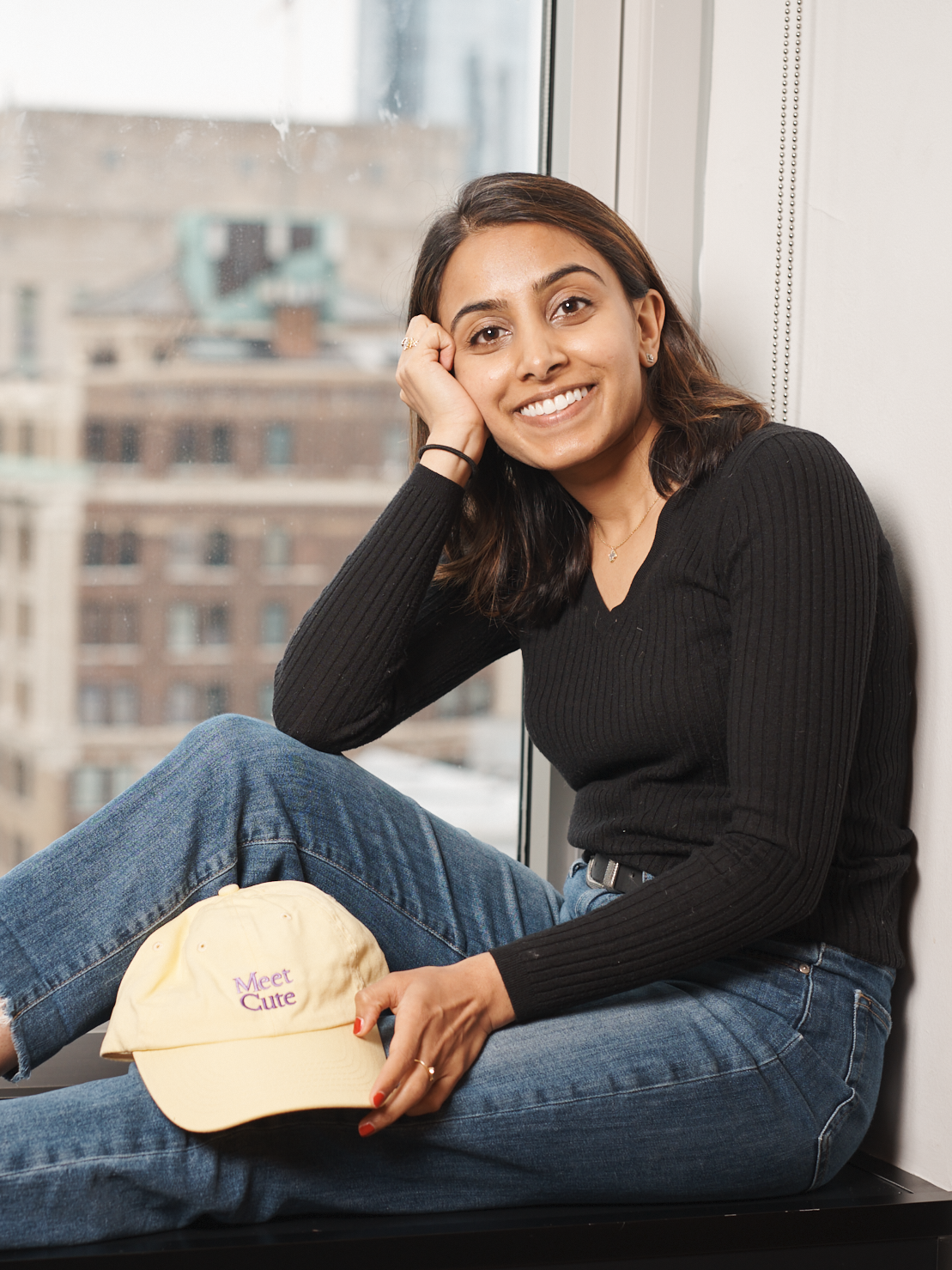 The solution
The trio visited a WeWork location in New York City's West Village and loved the fun, creative energy there. "Everyone was building something—there were just so many hardworking and driven people," Shah says. She and her team signed up for WeWork All Access and gained entry to dozens of locations across the city.
In July 2021, Meet Cute signed on to a six-person dedicated office space at WeWork 222 Broadway, where employees could go for heads-down work—and a little work-life balance.
As the company grew and brought on new remote hires from around the country, it continued issuing WeWork All Access passes, so people could "have a workspace that you can go to that's quiet and allows you to separate work from home a little bit," Shah says.
The result
As Shah, Barr, and Wilder worked on the project, they enjoyed WeWork-hopping around the city, exploring new neighborhoods or picking locations near a favorite lunch spot. Shah says that WeWork gave them the structure they needed to stay focused on the goal—but also the changes of scenery and fodder for fiction that inspire creativity.
"[WeWork] gave us a ton of flexibility early on, in a very consistent and professional workplace," Shah says.
Today, Meet Cute has more than 30 employees across the U.S., and its library of rom-coms is now stocked with hundreds of original episodes and series.
Shah moved to the West Coast and spends most of her time in San Francisco and Portland, Oregon, using her WeWork All Access pass for whatever type of workspace she needs that day. One of her favorite locations is San Francisco's WeWork 44 Montgomery, which offers a variety of areas for the different ways she works. "You can have the bustling energy of a more crowded floor, or you can have a completely quiet experience if you want to," Shah says.
For now, Shah prefers a hybrid workplace model, so team members spend at least two days a week at their preferred WeWork location. Shah says WeWork's Community Managers create a positive workplace culture and a sense of belonging, taking some of that pressure off her. "[They'll] say, 'It's National Waffle Day,' or 'We're doing a collaboration with [a local bakery]. It's really nice to have that, because as CEO, I'm not thinking about those types of things as often—I'm just trying to build a company."
Kristen Bailey is a veteran writer and editor based in beautiful Lincoln, Nebraska. She has a penchant for helping large and small brands create stories that tell the why.
Rethinking your workspace?