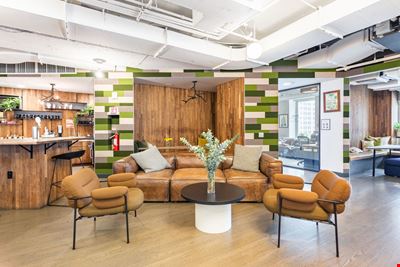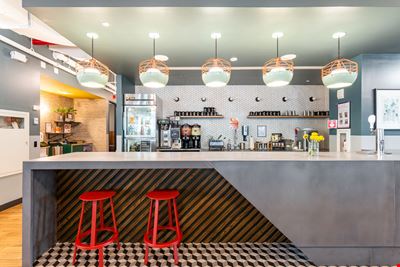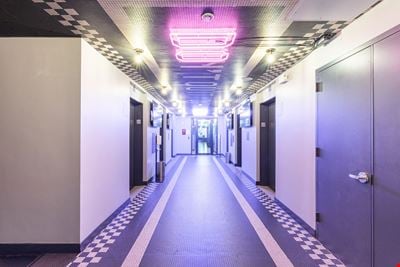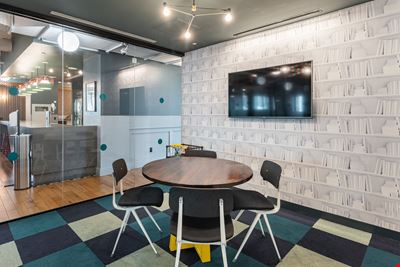 Interested in this location?
Complete the form below to book a tour or connect with one of our team members to learn more.
Available spaces and solutions
Recommended for you
Private Office
Move-in ready private workspace for teams of all sizes with your choice of shared or private amenities—plus Full Floor options available for added privacy and personalization.
Let's start a conversation
Workspace for the Day: WeWork On Demand
Book access to coworking space or a private office for the day. Learn more
Meeting Rooms: WeWork On Demand
Book conference rooms by the hour for groups of all sizes. Learn more
Monthly Membership: WeWork All Access
Access to hundreds of coworking spaces near you and around the world. Learn more
*Plus applicable taxes and fees
Dedicated Desk
Your own desk in a shared office. Flexible commitment terms.
Private Office
Select your move-in date and capacity to view inventory.
Full Floor Office
With private amenities and options for personal branding.
Professional amenities
Cleaning services Bike storage Mother's room Event space Wellness room Recreational games Professional events and programming Tech Services
Learn more
Amenities
Cleaning services
Bike storage
Mother's room
Event space
Wellness room
Recreational games
Professional events and programming
Tech Services
View all amenities
Location
222 Broadway 22nd Floor New York NY 10038
Nearby transit
4, 5, 6, 2, 3, A, C, E, J, Z, R, PATH

Rapid Park ($592/month, $26/day), Little Man Parking ($24/day), Quik Park Nassau ($25/day)

West Side Highway (Henry Hudson Parkway) and FDR

Park Row/Ann St., Broadway/Cortland St., Church St./Cortland St., West St./Liberty St

Storage available. CitiBike station nearby

Staten Island Ferry
Finding Coworking Space at City Hall
In Manhattan's Financial District, this ten-story coworking space at City Hall puts you right across the street from the Fulton Center transit hub. You'll have easy access to the 2, 3, 4, 5, A, C, J, Z, N, and R subway lines—other lines a mere 10-minute walk. The proximity of government offices and city courts makes this location ideal for lobbyists and lawyers, but it attracts everyone from one-person startups to huge corporations across all industries. One look and you'll see how this New York office space keeps that buttoned-up, professional feeling without losing that youthful charisma.
Our Unique Contribution to City Hall Office Space
Open and airy, our space at City Hall is playful but refined. Each floor is themed differently—you'll move from indoor park to whimsical circus to mid-century modern as you move on up. The views in every direction from this towering building are unbelievable: to the north—there's the Empire State Building, to the east—the Manhattan and Brooklyn Bridges, and to the west—One World Trade Center. Miguel McKelvey, one of WeWork's founders, even helped spray paint the thousands of floppy disks in the elevator lobby. Take your break to the next level at our old-school video game lounge on the 21st floor. It's got a 4TV array and classic Nintendo installed for your gaming pleasure. You'll be hard pressed to find workspace as energizing as this, especially in the Financial District.
What people are saying
Oleh Korolyk
October 03, 2023
Amazing place to work. Friendly staff
Jason Tai
March 03, 2023
A spacious location for all access members. Friendly staff and vibe. I just wish they have espresso machine at this location ☕️😅
Damion Coppedge
November 29, 2021
Susan
March 27, 2021
Making the world a better place!
Nicolas Jacobi
March 30, 2019
This has become one of my favorite WeWork locations.