Businesses need a lot to succeed: a team, resources, and a great idea. Made at WeWork showcases the innovative services and products built within WeWork buildings around the world.
During Small Business Week, we caught up with a few of our many members who are running small businesses of their own. These founders share their challenges, inspiration, goals, and big wins. They also reveal how WeWork has made small business life easier in many ways.
Making video content accessible to all
Video producer Tyler Mose saw a gap in the corporate video content marketplace and knew he could help fill it. "There was a disconnect on usage, creation, and process—and we knew we could come in and smooth out the edges," Mose says.
WeWork has been instrumental in giving us a place to come together to work on projects and to hold team events.

Tyler Mose, founder and CEO of E3M
So he founded E3M, a boutique video production agency, to provide high-quality video production, animation, and illustration services to businesses. Because his company is small (a team of six), they can offer a high level of flexibility, customer service, and customization. "Every client we work with, we have a unique relationship with and understanding of their team and business," he says. "We're able to offer more hands-on services."
The company is based out of WeWork 222 South Riverside Plaza in Chicago. For Mose, the space is ideal for collaboration. "WeWork has been instrumental in giving us a place to come together to work on projects and to hold team events," he says. "It offers us a common ground and meeting space."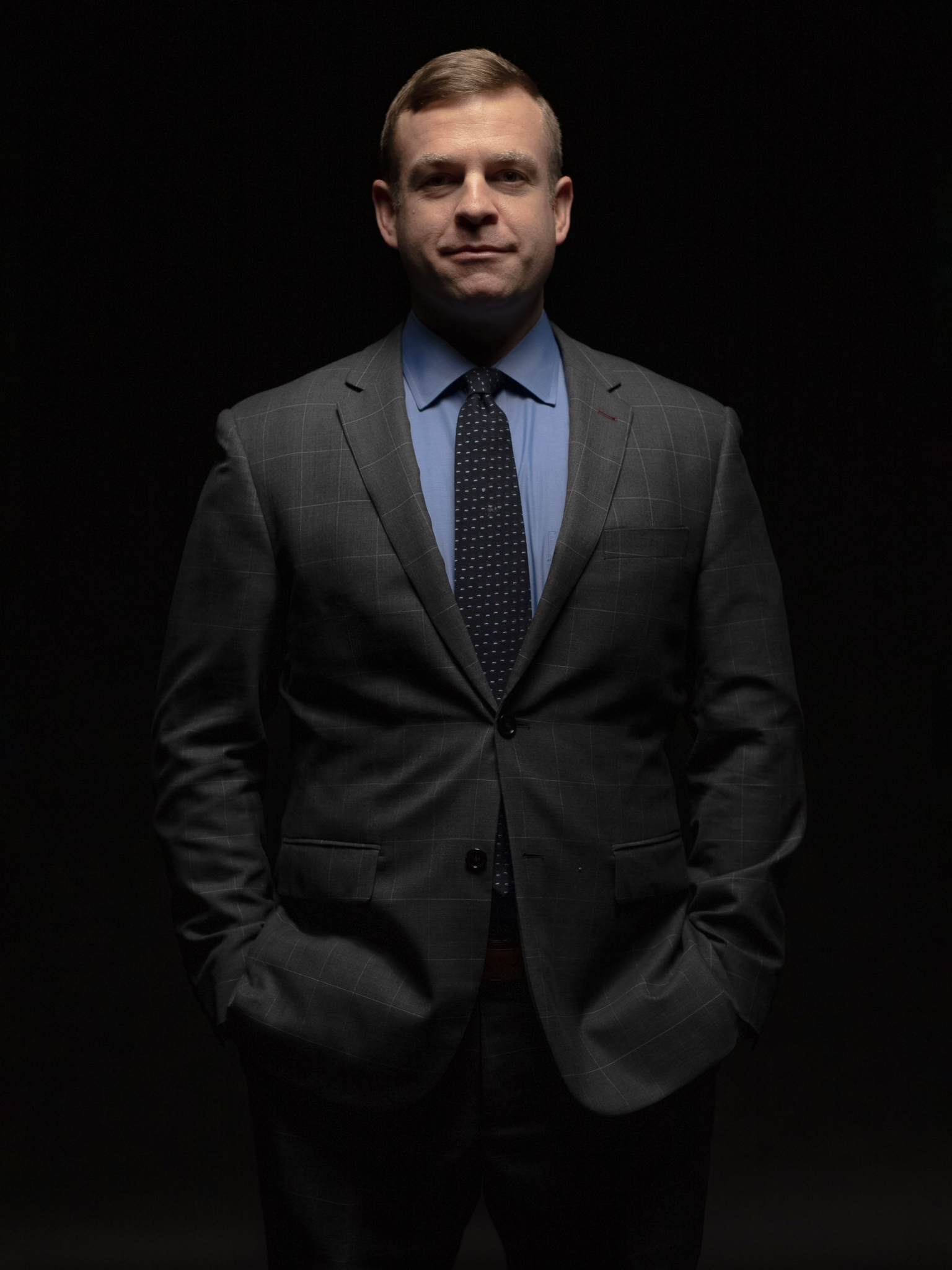 The company has concrete growth plans for 2022: to add four new people to the team, double the revenue, and go through a total brand redesign. But those goals aren't their only markers for success.
"People who see what we do and how we do it stop being afraid of being on camera and experiment with content creation for themselves," he says. "We're able to show them the ease of ideation, creation, and deployment."
Follow E3M on Facebook and Instagram.
Proving good design is essential
Interior designer Amalia Gal didn't set out to start her own business. But it was 2012, she'd just returned to California after living in Paris for two years, and the economy hadn't fully bounced back from the recession. When she couldn't find good opportunities as a senior designer at a large architectural firm, the entrepreneurial inspiration struck.
"I realized that, with some concerted effort, I could actually build a business—and so I did," Gal explains. In July of 2018 she got an office, hired an employee, and launched Amalia Gal Interior Design.
The mission of her design consultancy firm is simple: "to create contemporary functional and timeless designs while mixing colors, textures, and materials to deliver unique solutions and extraordinary spaces," she says. By running her own firm, she has direct contact with her clients, giving them personal attention as the tastemaker and visionary of her business. "In large offices that doesn't always happen," she says.
Gal is based in WeWork Pacific Design Center-Red Building in Los Angeles—right in the city's design hub. "The building is nice…which gives my brand gravitas and subliminally alerts clients that we are a real business, and not just 'decorating' as a hobby," she says.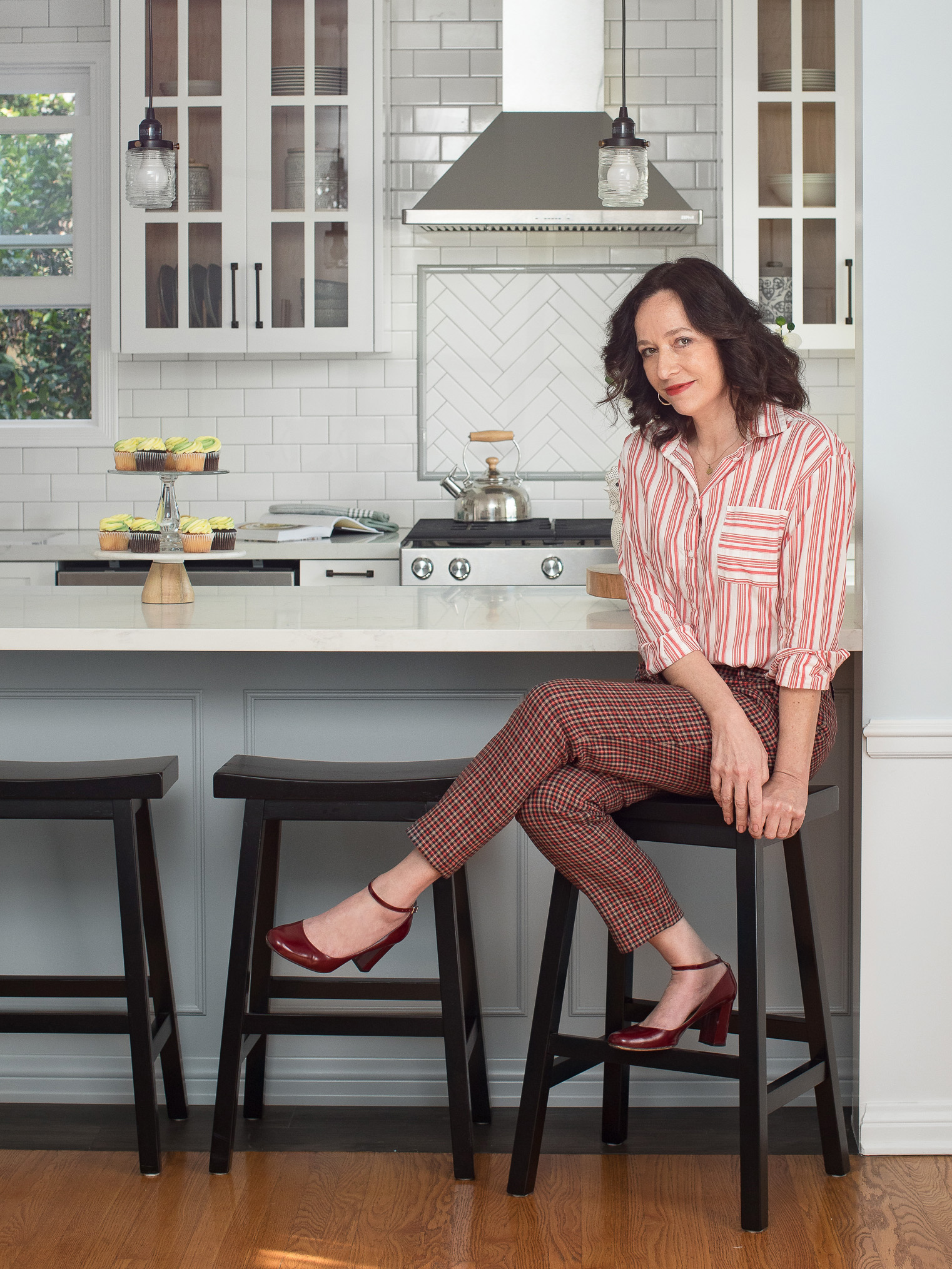 In addition, she says the amenities are great for business. "I like having a receptionist to greet clients and to receive packages for me, conference rooms to hold client meetings, and the option to offer clients a latte or seltzer on tap," she says. She's been going to the office daily since she launched her business—even throughout the pandemic. "I appreciated that the space was continuously open," she says.
Networking is another WeWork perk she's tried taking advantage of. Last year, when an architect and engineer team moved into a neighboring space, she was able to refer a few clients to them.
One big project Gal recently finished was working on a 85,000-square-feet office space for an aerospace company in collaboration with an outside architectural firm. "It's my largest project thus far, and proves that even though we are a small business, we can do big things," she says.
As Gal looks forward to more collaborations with architects and developers in the high-end residential market as well as in hospitality, she hopes to spread the message that good design is essential.
"Oftentimes, people view interior design as a luxury they can do without," she says. "However, studies have shown that working in an environment that is pleasant to look at and enjoyable to be in promotes many benefits such as fewer sick days and happier and more productive employees. WeWork spaces are a great example of this."
Follow Gal's work on Instagram.
Democratizing cyber protection for all businesses
It seems like every day we hear about an organization getting hacked, affecting thousands of consumers. While no company or individual is immune, Toby Hung, cofounder of 1Fort, says small businesses are the most vulnerable to cyberattacks—and 60 percent of small businesses that get hacked end up going bankrupt.
His company aims to fix that. 1Fort makes it easy and affordable for small businesses—especially those without IT teams—to get protected with world-class cybersecurity and insurance in just minutes.
1Fort's mission to democratize cyber protection for all businesses comes from past experience. "We've operated small businesses and come from families of small business owners," Hung says. "We've seen first-hand the impact that cyberattacks have on small businesses."
As a small team, 1Fort is able to closely engage with its customers and partners. "We love learning about our customers' stories and talking about their businesses—beyond helping them get protection, we also want them to succeed and grow," Hung says.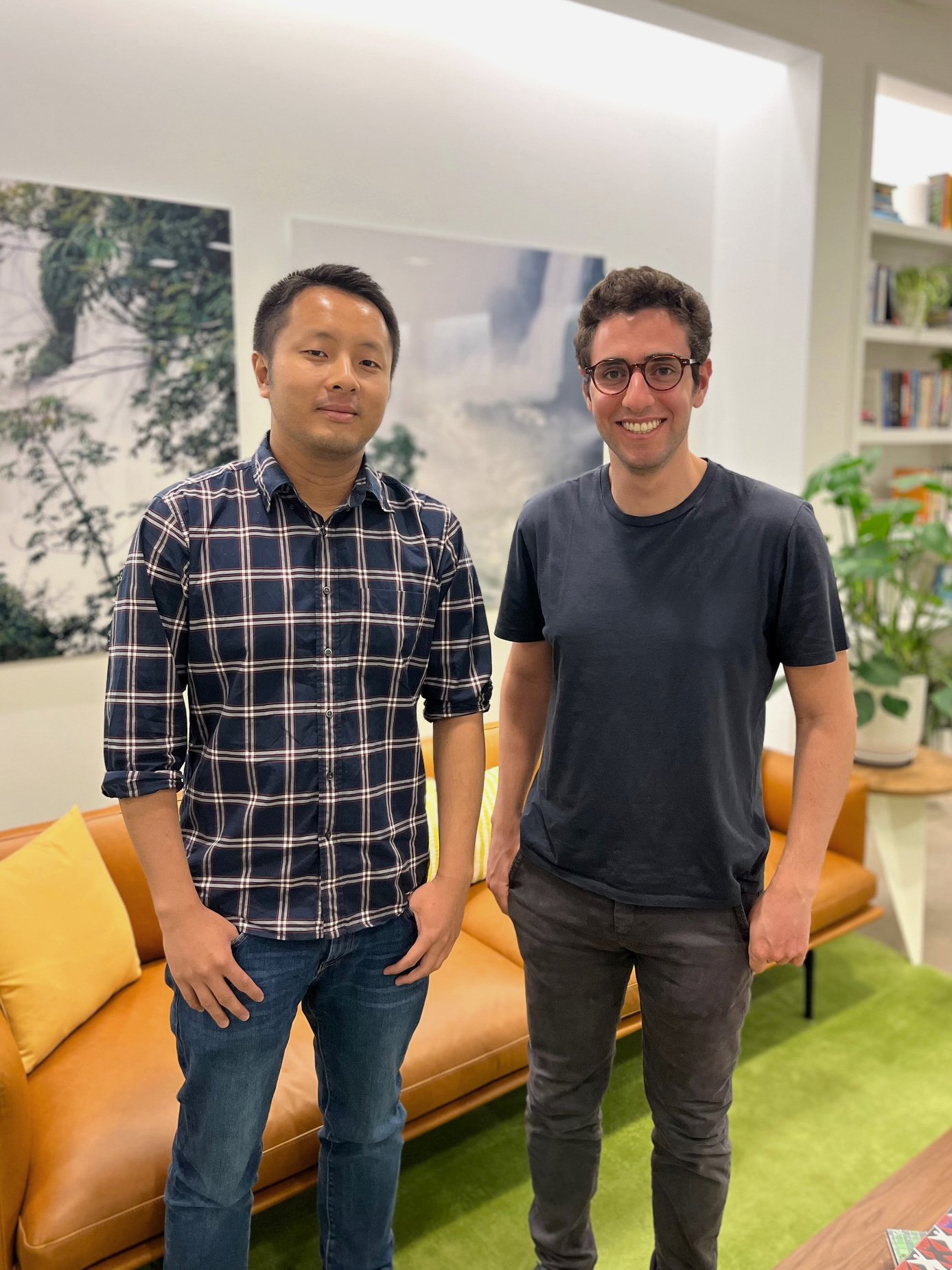 The New York City–based 1Fort team meets at a different WeWork location every day, thanks to WeWork All Access, and they especially love WeWork SaksWorks. "We've met customers, launched products, and celebrated many milestones at WeWork," Hung says. "Being around other passionate business owners and entrepreneurs is invigorating. We love how easy it is to meet other WeWork members, whether it's at happy hours or just around the space."
Hung plans to fully launch 1Fort in the next few months, and feels positive about the future. The company has already helped dozens of small businesses get protected, and 1Fort plans to onboard hundreds more in 2022.
Try 1Fort for free at 1Fort.com.
Building relationships in the design industry
Nazeli Isagholian—founder and principal of Nazeli Design, an L.A.-based interior design and architecture firm—works on many different projects. "A recent win was one that was different from any of our other ones," Isagholian says. "It was a church where we completely remodeled the sanctuary."
That project is in keeping with the business's overarching mission: to take clients' wants and needs for a space and turn them into reality. "We're able to provide our clients with integrative and organic approaches to each design—and we love to see their reactions once we've completed a project," Isagholian says.
Isagholian and her team are based in WeWork 611 N Brand Blvd in Glendale, CA. There, the Nazeli Design team can work efficiently and collaboratively, while enjoying the comforts of WeWork amenities. "I want to have a team that feels like a [place] where everyone's contributions matter," Isagholian says. The hands-on team works in-office nearly every workday. "We in particular love using the conference rooms to host meetings with our clients."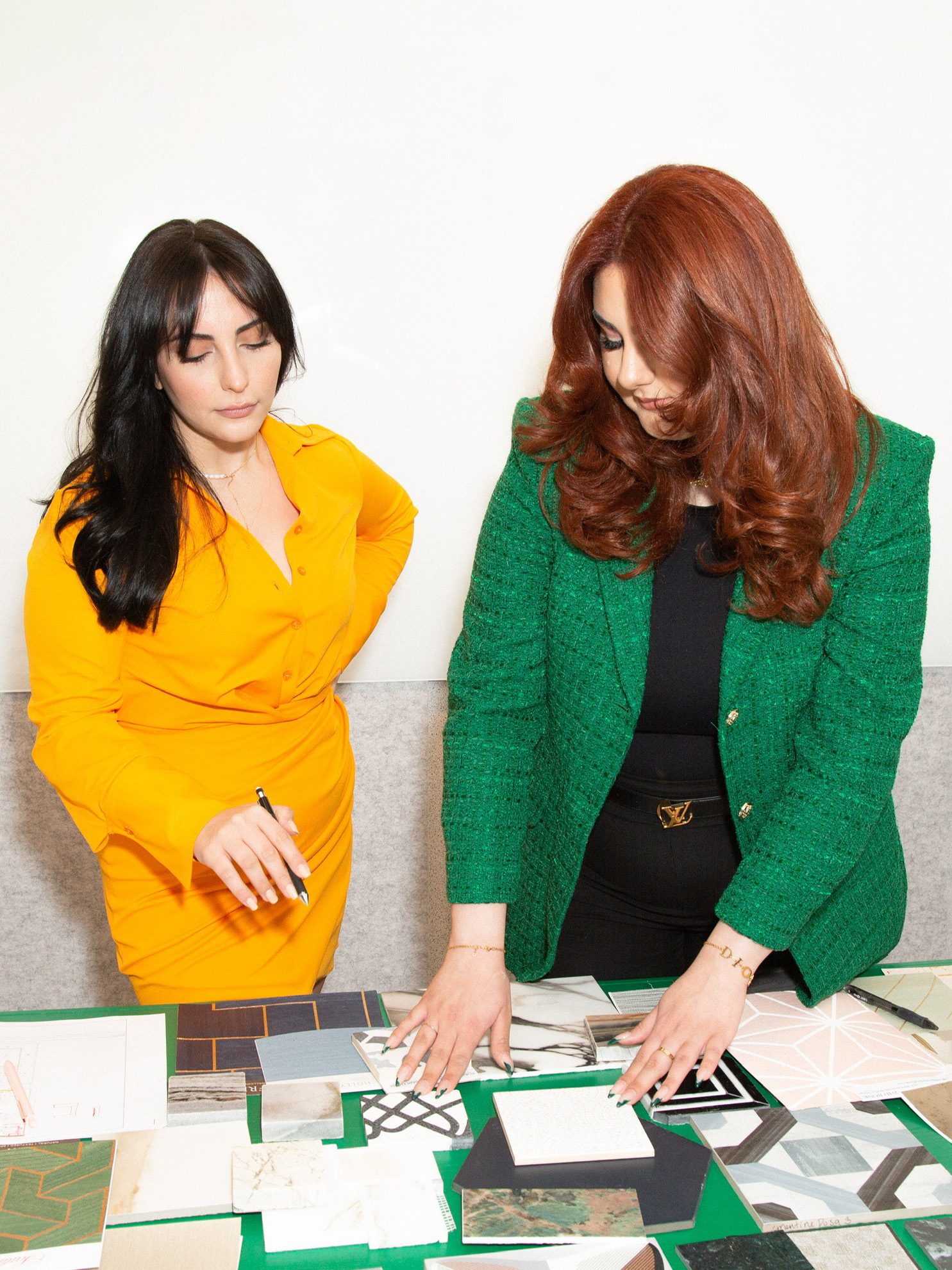 Beyond working closely with her team and clients, Isagholian places high value on forging and nurturing new business relationships. "I'm able to work with all sorts of multidisciplinary projects and build relationships with people from all over," she says. "I'm always looking to find more contractors, realtors, and developers to collaborate with, to not only grow Nazeli Design but to also build meaningful relationships with those surrounding our industry."
Follow Isagholian's work on Instagram.
Joyful branding without big-agency shenanigans
At Biggs&Co branding agency, design conquers all, says founder Alli Truch. The company "design[s] products and packaging that strive to make people happy or give you that cool factor—a bit of joy mixed into each day," she says. It's a philosophy that has kept Truch and her sister in business for the past 16 years.
The team is small, but that's part of the secret sauce that makes their work special. "We offer the same level of service that the big agencies do, minus the layers and corporate shenanigans," Truch asserts.
Biggs&Co got its start in the very first WeWork location at 154 Grand Street. The two companies have grown up together. "We have also stayed friends with former WeWork staff who have become like family to us," Truch says. "We Work has allowed us to adapt, move, and create in various locations and office sizes."
Currently the team has space in WeWork 115 Broadway in New York, which Truch describes as "the prettiest one yet! The Trinity Center aka the Harry Potter lobby."
In the coming year, Truch, who also teaches graphic design and design portfolio at the School of Visual Arts, has simple goals for Biggs&Co. "We want to keep building and growing our all-female team with top-notch design talent," she says. That—and complete the company's site redesign. "Our website is currently being revamped. We had an investor tell us it was cool to be mysterious, but we hope to have the rebuild up soon," she says. In the meantime, "we have custom decks that we're able to share with clients."
Follow Biggs&Co on Instagram.
Using operations to improve businesses and communities
The past two years prompted Rachel Wade Pereyra to take a good, long look at her career. She was freelancing before 2020, but the pandemic made her want to create something that would have a bigger impact. So Pereyra founded Mastermind Business Services (MBS) with a straightforward goal: to change the world through business operations.
"My desire is to help support small- to medium-sized businesses achieve their visions, and provide stable employment opportunities for women and LGBTQ folks that treat them with respect and enable them to have time for their own families and communities," she says. If she and her team do their jobs right, there will be a ripple effect. "Our communities will feel the impact of the additional revenue and volunteer work!"
For Austin, TX–based Pereyra, who's put together a global team, having space at the WeWork office makes remote collaboration easy—and helps delineate between work and downtime. "I enjoy getting out of the house and having a change of scenery to help keep the ideas flowing and put space between my home and work life," she says. As a WeWork All Access member, she divides her time between a few different Austin locations: WeWork The Domain, WeWork Quarry Oaks ll, and WeWork 600 Congress Ave.
"I really like the flexibility to visit any location," she says. "I'm excited to work more with my local business community this year and plan to use the meeting rooms for in-person meetings often!"
Going forward, Pereyra hopes to start her own nonprofit next year. She looks forward to meeting more local business owners, people in the startup stage, and those running nonprofits as a way to expand her network and to also get inspired.
Follow MBS on Instagram and Facebook.
Melanie Mannarino is a writer, editor, digital strategist, and author of several books, including The (Almost) Zero Waste Guide.
Rethinking your workspace?