As an innovator in the healthcare space, Novartis is evolving the way we work to get closer to customers and turn our relationships into partnerships. We're excited to find a temporary home at WeWork, where we're testing the first phase of creating a more collaborative, hybrid office culture.
Part of the impetus behind the move was a desire to be closer to the ecosystem of hospitals, such as the Centre hospitalier de l'Université de Montréal (CHUM), as well as the startup scene in the Plateau – a vibrant part of Montreal that is home to many startups in the health tech world – so we can drive further innovation. We moved into a full floor with 1,850 square metres at WeWork L'Avenue, a modern glass tower in the heart of Montreal's Golden Square Mile. It's a customised floor that combines WeWork's workplace design with the Novartis brand.
To support our desire for a flexible work culture, we've implemented an innovative policy called Choice With Responsibility that empowers our associates to choose where they want to work, and how. Therefore, the L'Avenue space is smaller than where our associates worked before. The space isn't meant for associates to be in every day from 9 to 5. Rather, different associates will choose to use the space on different days and at a cadence that works for them.
What's more, our associates co-created the space with us and are collaborating to design our future, permanent location as well. They've been with us every step of the way, making sure that the space is optimal for different types of work and that it's a stimulating environment.
This model is a first for us, but we believe it's the best way towards the future. Here's why this move was the right one for our business and associates.
It reflects our culture
Our culture has three pillars: inspired, curious and unbossed. Being unbossed is about empowerment. I think choice with responsibility is a good way to think about it. Employees have the choice to define how and where they work, but they also need to align with their teams to agree on the best way of interacting to solve the healthcare problems of the future. Our flexible working policy is a key element of our cultural journey.
It makes co-creation easier
When COVID-19 sent us all home, we got hands-on with digital tools. Now it's about taking from the best of both worlds: the things that worked well remotely and the things that we have really been waiting for, like seeing colleagues in person again. Our new hybrid environment will be a safe, inviting and collaborative space where we can come together.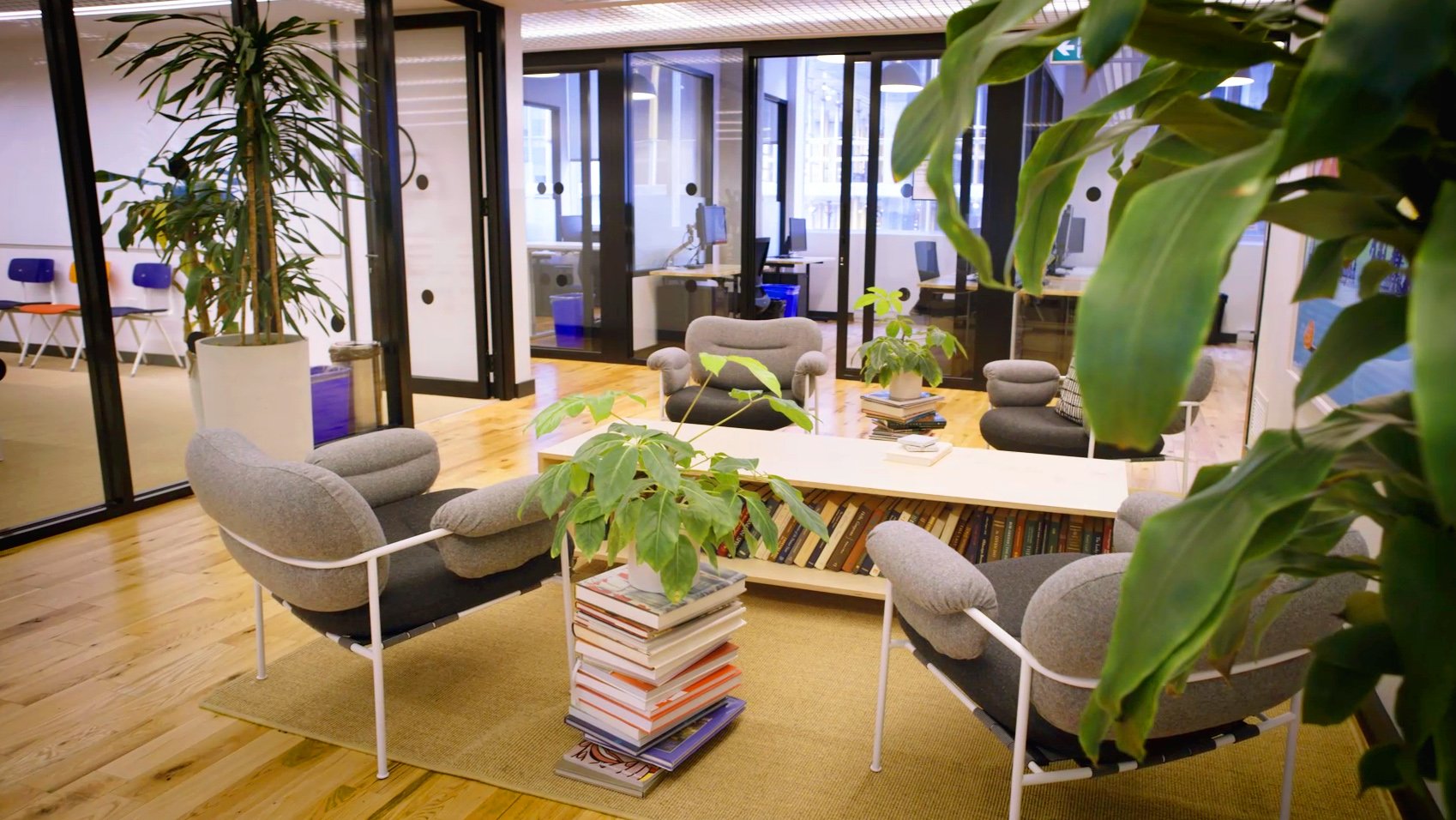 With our new approach to hybrid working, we needed a space that is more open and conducive for co-creation and collaboration. Our Novartis space at WeWork fits this exactly. It contains individual desks for heads-down work as well as collaboration hubs where teams can work together in person. In these hubs, people can share ideas and have conversations with colleagues – invaluable things we've all been missing after over a year of working remotely.
It's paving the way for change across the pharmaceutical industry
This is a significant movement for us as a company. With this approach to the workplace, I think we're not only leading in Canada but also worldwide. In the middle of the pandemic, we are changing the way we think and how we use our office space, based on the belief that you can solve this planet's biggest problems only by collaborating with others. The best recent example of collaboration solving big problems is the creation of the COVID-19 vaccines. I wouldn't be surprised if many other companies shift towards collaborative workspaces once they see the output that it can bring.
It inspires our associates
One key reason this move is so significant for us is: it will help us to attract top talent who want to work in this type of environment. And not only that, but I hope this new work setting will unleash the power of our associates. Research shows that 90 per cent of employees want to return to the office at least one day a week. And in the office, they are looking to brainstorm and collaborate – two things that are substantially harder to do over Zoom. I hope that this environment will stimulate them to do new and different things.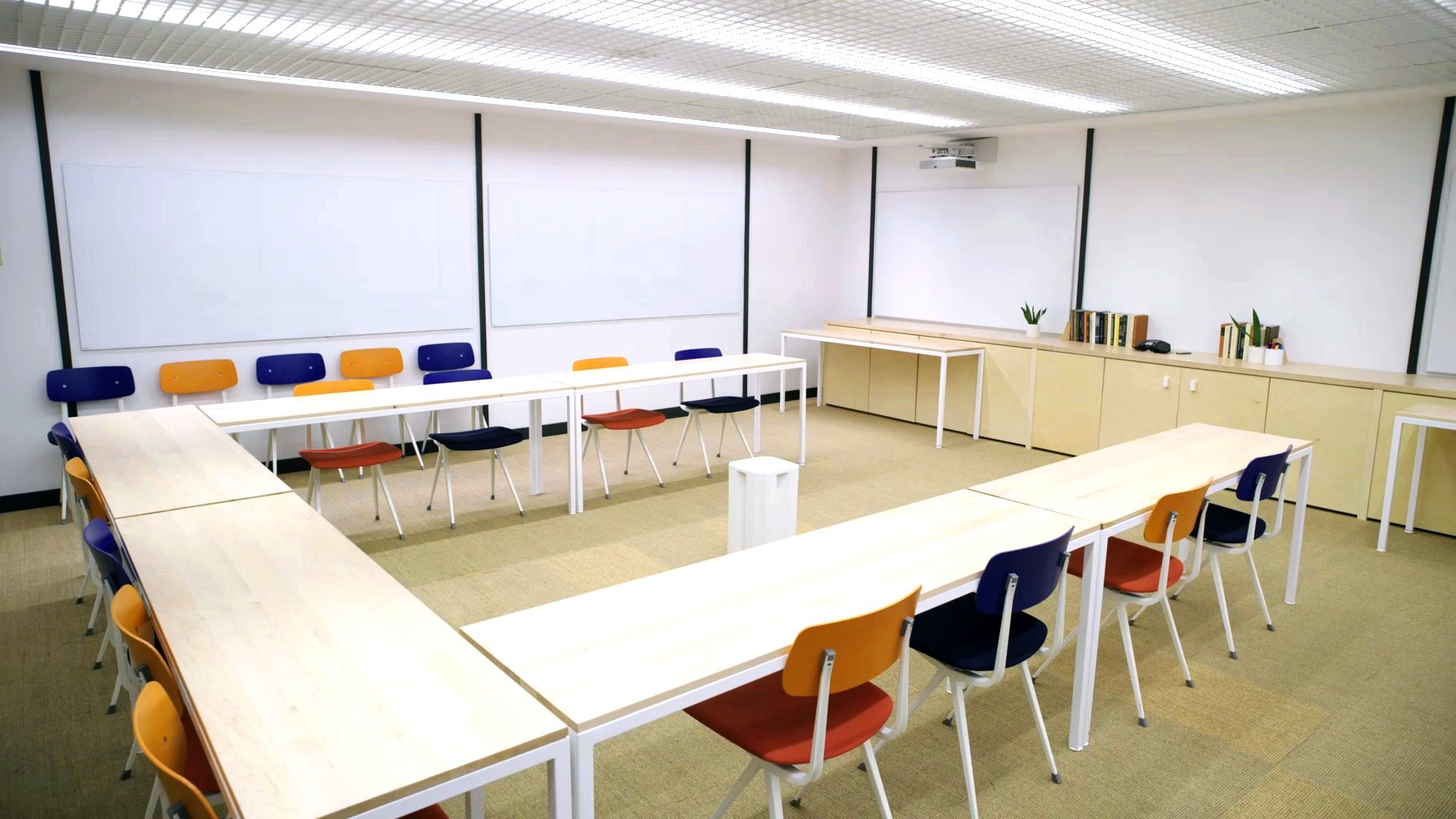 We are also proud that associates have been heavily involved in the design of this change, and have a full project team dedicated to addressing the questions and concerns that associates have. We realise that it's critical to listen to their needs and have them collaborate in our design approach.
It provides the right environment for what we want to achieve
We were very keen to work with WeWork. The moment you walk into a WeWork space, you get this sense of community and this collaboration opportunity. At the same time, with all the different companies and people in WeWork, it provides a fantastic platform to just listen in on what others have to say.
We have an entire floor at WeWork, which is well equipped with technology that will allow us to connect easily with partners. It's a very open, friendly and collaborative space, right in the heart of Montreal. I personally love the high ceilings and modern elements of the collaborative spaces. Plus, it's just opposite the Bell Center, where the Montreal Canadiens play, which brings loads of energy.
As associates report feedback on the current layout, we will be able to easily adapt the space physically, whether it's by adding more desk spaces for heads-down work or adding additional conference-room style spaces for in-person meetings. We'll also be able to use these findings to improve our associates' experience in the future. I hope that they will take the empowerment and the joy and the vibes from this new workplace environment and translate it into reimagining solutions for patients.
Christian Macher is country president and the oncology general manager of Novartis in Canada. Macher is an international leader with 20 years of marketing experience at strategic and operational levels, paired with general management experience in various local, regional and global roles. At top companies such as AstraZeneca and Procter & Gamble, he accelerated broad and rapid access to innovative medicines that touch patient lives across the globe.
In his role at Novartis, Macher plays an active role in policy and government relations. He is currently a member of the Board of Directors of Innovative Medicines Canada (IMC) and a member of the IMC CEO Steering Council (CSC). He is also on the Board of Montreal In-Vivo, the Life Sciences and Health Technologies (LSHT) cluster of Greater Montréal.
Rethinking your workspace?