The ways we work have fundamentally changed. People no longer seek just work-life balance. They want the power to choose when, where, and how they work. They want the freedom to create their own schedules, to do work they find meaningful, and to be in a space that suits their unique needs. Gone are the days of a one-size-fits-all nine to five. In All the Ways You Work, WeWork members share how they're reimagining their professional lives and thriving in this new world of work.
Michelle Li began Clever Carbon as a side project in April 2020 while working in tech in London. She was impressed with how her employers were giving back to their communities by allowing their employees to take paid time off for volunteer work. That instilled in her a desire to find ways to give back more on her own.
She's long known that both individuals and large corporations have a difficult time qualifying the impact of all of their decisions on the environment. That planted the seed for Clever Carbon, a company that rethinks how we quantify and tell the story of carbon consumption. She began to wonder: If she created a simple and fun quiz about carbon, would it help a person think more clearly about their carbon impact?
It turns out that it did. Her web-based carbon footprint quiz launched in July 2020 and became a big hit after she began to send it around to friends and colleagues. That quiz led to a playlist, which led to a website, which led to a TEDx Talk and to a much larger initiative that seeks to rebrand thinking around carbon and climate change. Pretty soon Clever Carbon was no longer Li's side project, it was her main job, and she was no longer an employee. By the end of 2020, she had become a founder.
In three years, I want Clever Carbon to be a leading force in helping companies and brands improve sustainability practices.

Michelle Li, founder of Clever Carbon
Today Li is working full-time with Clever Carbon to develop innovative approaches to teaching people about their carbon footprint in a hip, modern, and relatable way. Her work elevates a topic often viewed as dry, boring, even depressing to one that is engaging and optimistic. One of Li's goals is to make Clever Carbon's data easily digestible for anyone.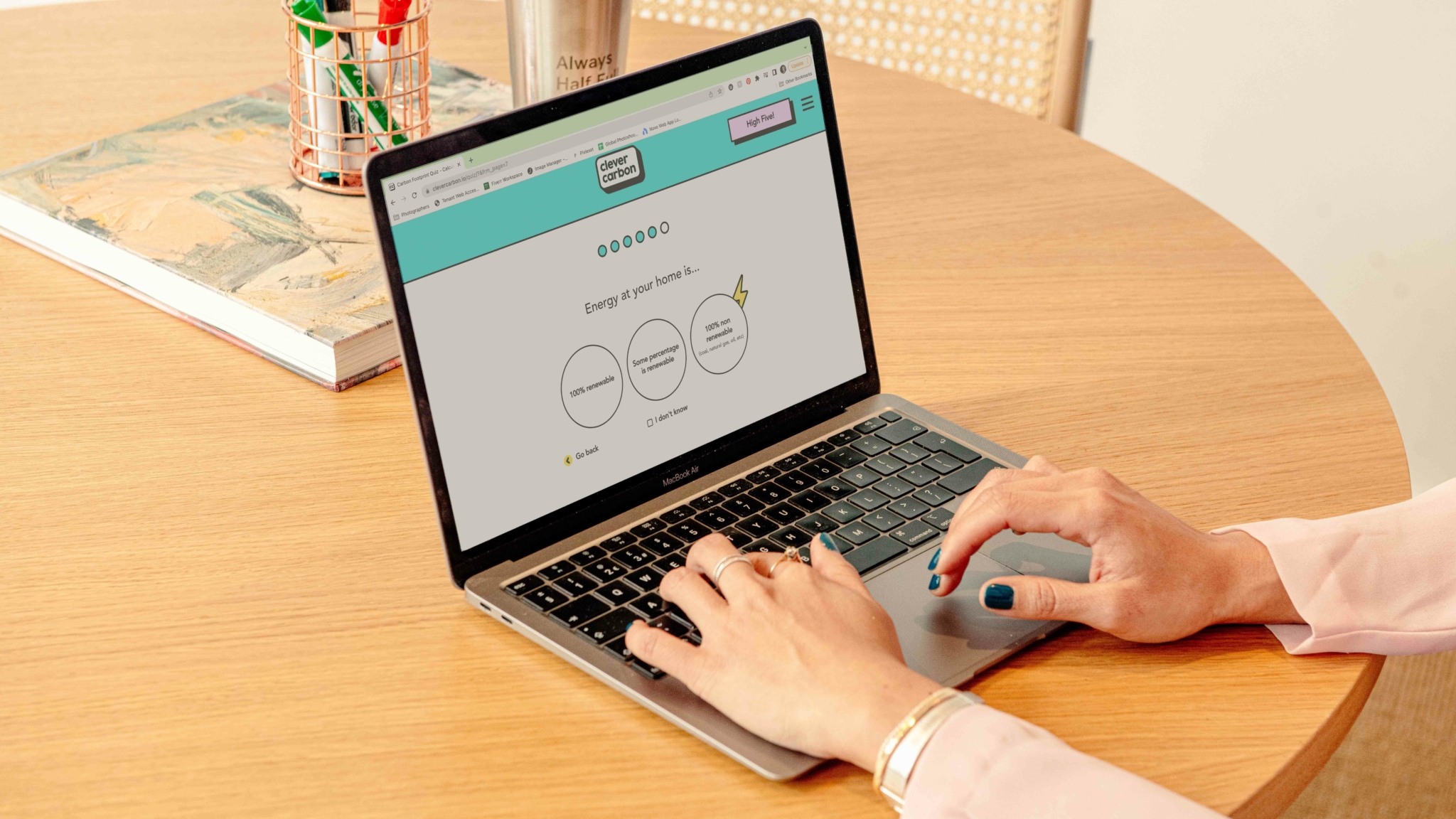 "At the end of the day, what gets measured gets changed," Li says. "And today we don't have a way of easily understanding and measuring our impact. The way we talk about a single-use coffee cup is that it is 'bad' or flying is 'bad.' And yet flying has a much larger impact when it comes to carbon emissions, but today we only have these really qualitative ways of describing the impact. We want to accelerate measuring carbon and the awareness—because what gets measured gets changed, and if we have carbon labels on everything, consumers and brands can make better decisions."
Li began Clever Carbon during the pandemic and started out running the company from home. She quickly realized that she needed an office space outside of her apartment and joined WeWork. It wasn't just the fact that she had recently moved to New York City and thought joining a WeWork would be a great way to make friends. It was more about how her work with Clever Carbon would be amplified by networking with other businesses in the carbon and climate change sector.
She decided on a WeWork All Access membership that would let her choose where she worked since she often travels to other cities. For example, she visited WeWork 600 Congress in Austin when she was speaking on a panel at SXSW. And more recently, Li worked out of the WeWork Southeast Financial Center in Miami, where she got to indulge in some local cuisine while in the office.
"WeWork brought in fresh empanadas and Cuban cafecitos from a local spot that I probably wouldn't have found on my own," Li says. She also got to check out WeWork Brickell City Centre while she was in Florida, and couldn't get enough of the gorgeous water views.
Even though she has her pick of a number of offices in New York, Li has found a favorite in WeWork Dock 72 at the Brooklyn Navy Yard, which includes a pleasant commute along the water. The office gets a ton of natural light, and most of the desks have scenic views.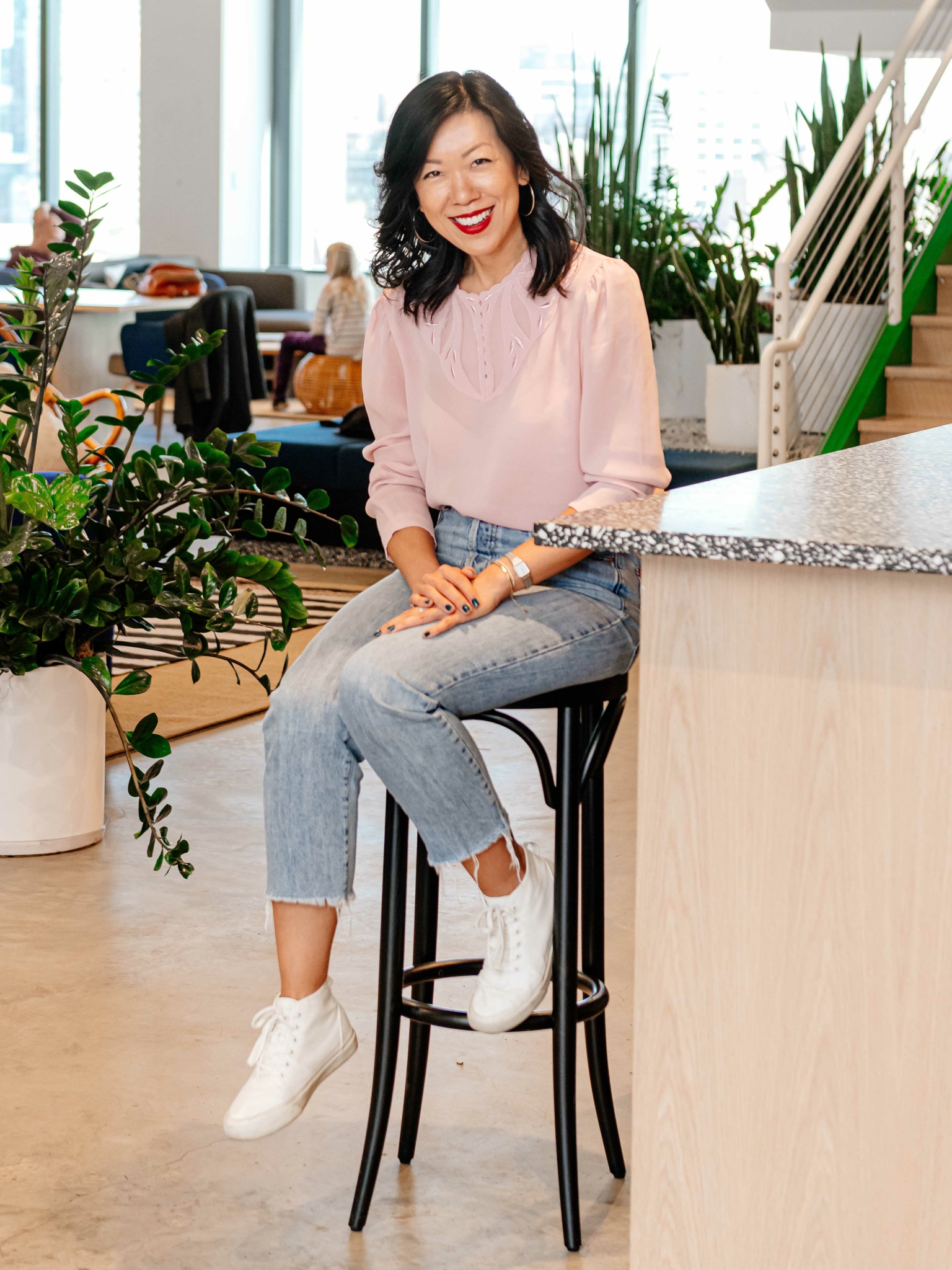 But Li plans to be on the road again soon. A major benefit of having WeWork All Access is that she can travel to various WeWorks where other carbon and climate startups are working.
"I want to learn about what other people are doing in this space and be inspired by their work," Li says. "In three years, I want Clever Carbon to be a leading force in helping companies and brands improve sustainability practices. I want to see it as a recognized brand that both consumers and companies look to for guidance on how to purchase and manufacture more sustainably."
Jo Piazza is an award-winning journalist, best-selling author, digital strategist, and podcast host.
Rethinking your workspace?