If you're a small business, high five! In the U.S., you represent 99.9 percent of businesses, create the majority of jobs for the economy, and represent the major drivers of economic growth, according to Oberlo. In other words, you are a force of nature and have an immense ability to make an impact!
With Earth Day right around the corner, it's a perfect time to take simple steps to make your small business more sustainable. It can be easy, cost next to nothing, and also drive employee engagement and retention. Every journey starts with a single step, and sustainability for your business is most definitely a journey.
Enterprise businesses take climate action by setting net-zero targets, committing to science-based targets, and calculating their carbon emissions. For small businesses, these are goals to aspire to (and there are services that help small businesses take serious climate action). But every small business can begin to incorporate sustainability and climate action into their own work culture. Here are some ideas:
Reduce commuting to reduce emissions
Transportation and commuting represent 25 percent of global carbon emissions. Reducing and streamlining your own and your employees' commute can be a very effective way of lowering the carbon emissions generated by your business.
Offer flexible work-from-home days, and on in-office days, encourage walking, biking, public transportation, or carpooling to the office. Gamify these behaviors to make it extra fun: Which team walked or biked the most to the office this quarter? Awarding a free lunch or other prize to the team that walked or cycled to the office most frequently in a given time period can sweeten the pot and provide an extra incentive to change habits. Another great motivator: Offer an employee benefit for a ride-share program.
WeWork All Access passes are another great way for employees to shorten their commute. They can use the membership to choose to work from a space closer to home, if available, whenever they'd like. And if your business is in the market for office space, choosing a location close to public transportation is always a winning strategy.
Look for opportunities to reduce electricity
In the U.S., electricity use accounted for 25 percent of carbon emissions in 2019. Reducing the electricity used to heat and cool our workspaces as well as the power required in production facilities is a good way to tread more lightly on the planet.
On the weekends, eliminate "energy vampires" by turning off the power source for monitors or other electronic devices that are on standby. Even better, make this a daily practice both at the office and in your remote workspace. Check out this list for more easy ways to reduce energy use.
Encourage environmentally friendly diets at the workplace
Carbon emissions from livestock account for 14 percent of historical carbon dioxide in the atmosphere, according to the Food and Agriculture Organization of the United Nations. As an example, the carbon emissions of an apple and potato on average are 35 g and 40 g of carbon dioxide (CO₂), respectively. A serving of chicken, pork, and beef are 1,360 g, 1,800 g, and 7,700 g of CO₂ on average, respectively. Last but not least, the carbon footprint of a cup of coffee is on average 50 g of CO₂ while a dairy-based latte is 350 g of CO₂—driven by the use of dairy.
At the office, encourage vegetarian or plant-based options—including plant-based snacks and milks—as an impactful way to reduce emissions and explore healthy and delicious food options. Clever Carbon has many fun ways to incorporate plant-based ideas into the workday, including a vegan potluck or bake sale.
Treat water like the precious resource it is
Only 3 percent of the world's water is freshwater, which is essential for human and animal life. Building a culture around water conservation is a win-win, not only for businesses but in our personal lives as well.
Larger companies such as Meta track company water usage and create water conservation strategies by repurposing grey water or reducing overall water consumption. While that may not be an option for your business, reducing water consumption can be as easy as placing a sign by the taps in your kitchen and bathrooms. Feeling more ambitious? Install water-saving toilets, or try one or more of the ideas on this list. If you manufacture a product, talk to your suppliers about their water consumption and let them know it's important to you to conserve water!
Reduce single-use items in the workplace
In 2019, 130 million metric tons of plastic waste were produced globally. Paper-based single-use items also have a large detrimental impact on the planet, from deforestation to excessive water use. So whether your disposable plate is paper or plastic, neither is ideal for the planet.
At the office, the kitchen is a great place to start when it comes to reducing single-use items like utensils, cups, plates, and more. At WeWork, for example, there is a seemingly unlimited supply of reusable mugs and cups. It's a great way to reduce waste. By taking it a step further and using just one cup or mug per day, individuals can also help reduce both the electricity and water needed to clean reusable items.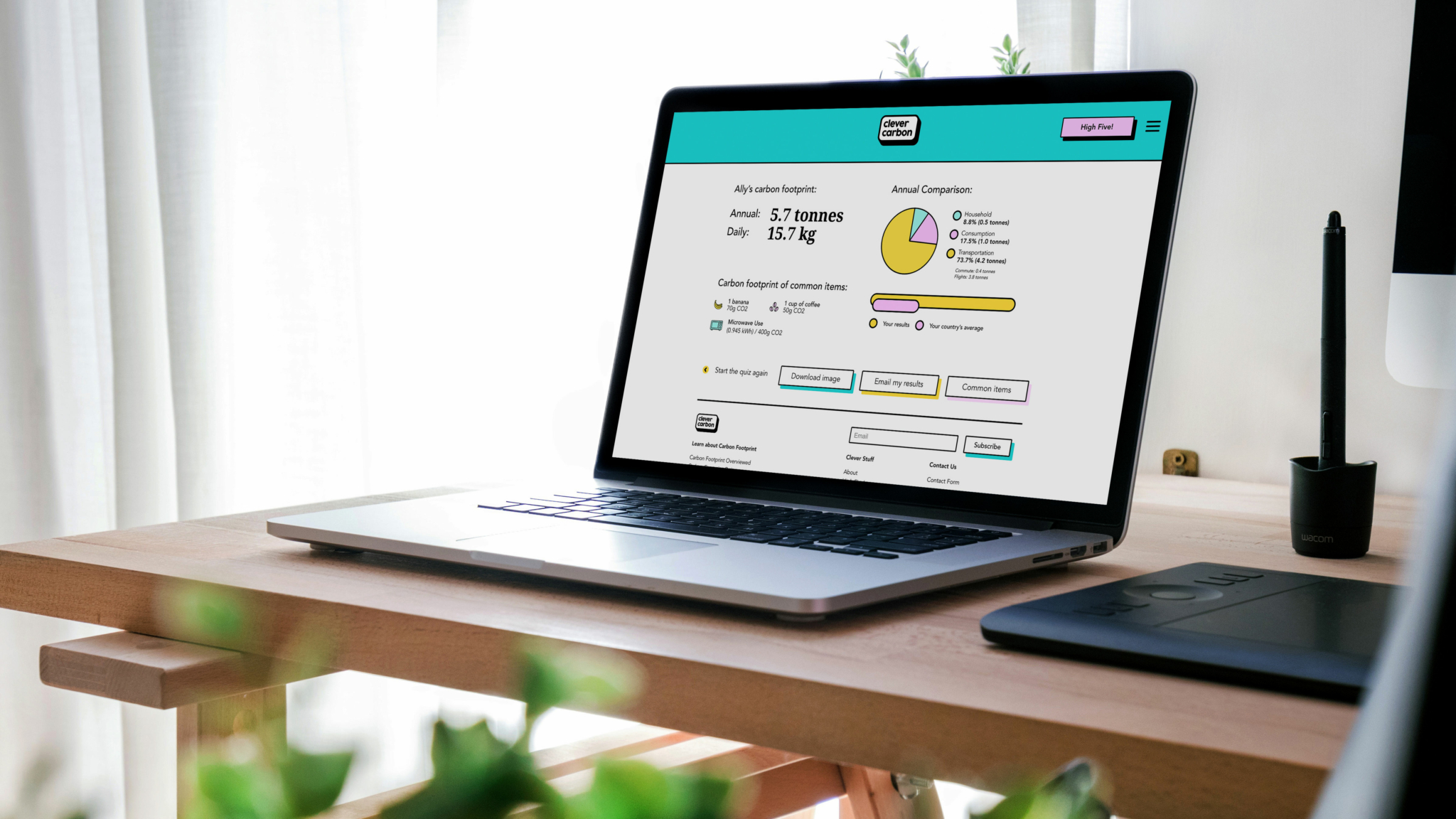 Get familiar with the UN Sustainable Development Goals
The UN Sustainable Development Goals provide a great framework to help you understand the impact of your initiatives. There are 17 goals ranging from reducing hunger to providing quality education. Can you align your company values to some of the goals? Can you hold volunteer events to help target goals that are meaningful to your employees? Yes, you can!
Measure the carbon emissions of your business
Did you know your website emits carbon? Plug your homepage into Greenpixie's free calculator to check your emissions. Your product or service also has a carbon footprint—that's the total emissions created during the entire process of manufacturing or delivering your service, including the end of life. Once you have this information, you may decide to use carbon labeling to let consumers know about the emissions generated by your product or service. It's a smart way to be transparent and accountable.
Your entire company has a carbon footprint. Businesses both small and large are able to measure their emissions by using everything from free calculators that can ballpark a figure for you to software or consultants who can help you come up with a precise number.
Sustainability at the workplace is a fun and meaningful way to engage employees. Clever Actions is a free workplace sustainability program in which companies can view a list of over 80-plus actions and collect points for each action they complete.
If you're looking for some more Earth Day inspiration, check out the recent webinar cohosted by WeWork Labs and Clever Carbon, then browse Clever Carbon's Earth Day guide. And if you don't know your personal carbon footprint, take this two-minute quiz and join the carbon-literate gang!
Michelle Li is the founder of Clever Carbon and a WeWork All Access member. A proponent of making sustainability the new norm, she founded Clever Carbon to help teach people about carbon footprint in a hip, fun, and relatable way, because what gets measured gets changed. Li launched her career in Silicon Valley, where she worked for some of the biggest names in tech. She is a TEDx and SXSW 2022 speaker on the topic of carbon literacy and believes that a carbon-literate society—one in which transparency and accountability will flourish—is worth striving for.
Rethinking your workspace?