Businesses need a lot to succeed: a team, resources, and a great idea. Made at WeWork showcases the innovative services and products built within WeWork buildings around the world. 
This month, WeWork spotlights LGBTQ+ founders. They share the innovative ways their companies are working to improve the world, and contemplate the ways their own career paths and successes might inspire and empower others in their community to live their authentic life and thrive in the process.
Bringing a well-rounded perspective to SEO
Papaya Search helps businesses succeed on search engines through experienced search marketing strategies. Founder Bobby Kircher says his company has a lot to offer clients, including experience and a high level of agility. But another added benefit is his own life experience.
"When I started my business in 2004, there weren't many gay people or Latinos in the SEO and SEM industry, so I felt like we provided a diverse perspective to the field," Kircher says.
As Kircher's business has grown, he's watched the wider culture grow in embracing the LGBTQ+ community. "Early on, there weren't many gay people in the industry, so I tended to keep that part of my life private in group settings or at conferences," he says. "Now gay people can serve openly in the U.S. military and get married, and they're accepted in society in a way I only dreamed of when I was coming out in my 20s. So I live out proudly today."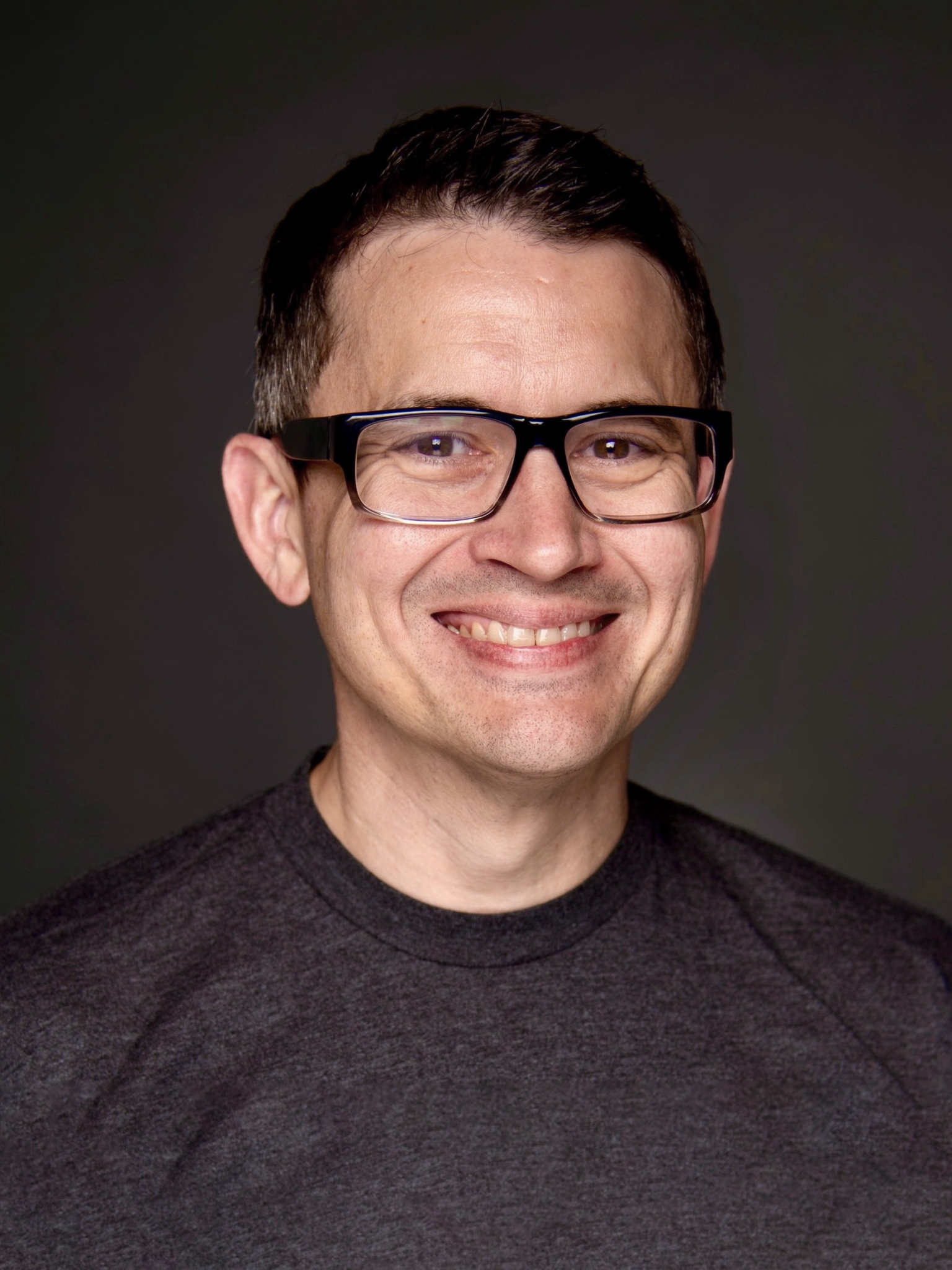 Papaya Search operates out of WeWork 725 Ponce De Leon in Atlanta, where Kircher has a private office. "I can easily manage my remote team dispersed worldwide, meet clients in a comfortable conference room, access complimentary drinks, and network with other business owners," he says of the many benefits of being a WeWork member.
Kircher is proud of his company and the work they are doing to grow organic search traffic for clients. Next up, he hopes to focus on working with other digital marketing agencies. "We're developing a course to help agencies with SEO basics, so we can assist in content strategy and optimization," he explains.
Business is booming for Kircher and his team—and he brings a sense of Pride to his work, as well as his entire being. It's a fitting sentiment for Pride Month. "To me, Pride means living openly as an out, proud, and thriving gay Latino business owner," he says.
Follow Papaya Search on Twitter and Instagram.
In the business of elevating students
The Tutorverse LLC is a family-owned and -operated business that was founded by Marcus Rappaport to provide families with learning services and content that they aren't able to get from their school or from big publishers. One year later, his partner (now husband) Jeffrey Wu joined, bringing financial, operational, and strategic experience to the company. "Our talents and interests complement well—both in life and in business," Rappaport says.
Pride means doing what's right for our families, and respecting yourself and others.

Marcus Rappaport, founder, and Jeffrey Wu, managing director, The Tutorverse LLC
That synergy and balance are essential to their company's success in helping students shine—and helping build a better tomorrow for everyone. "A well-educated population is the key to social mobility and a well-functioning democracy," Wu says. "We work toward this goal by partnering with schools, not-for-profit organizations, and other community-based organizations to bring high-quality learning opportunities to our communities."
The Tutorverse LLC operates out of WeWork 222 Broadway in New York City. "Work is about people, and there is nothing better than working side by side with someone to make something great!" Rappaport says. "Plus, the unlimited caffeine helps."
When asked what Pride means to them, Rappaport and Wu have a united answer: "Pride means doing what's right for our families, and respecting yourself and others. At work, this means leading by example and building a business that reflects our core values."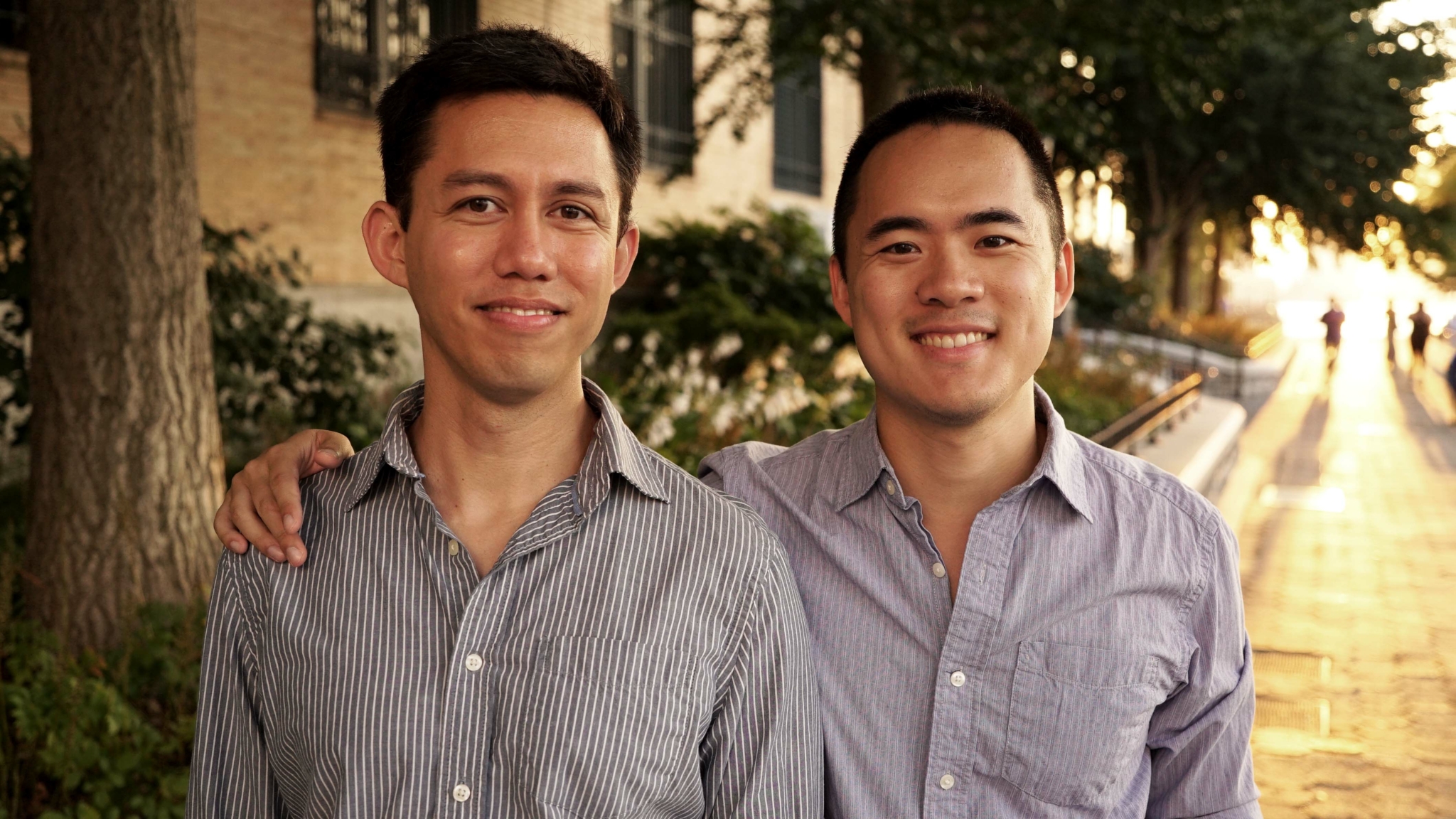 Rappaport and Wu have a clear mission when it comes to their students. "We help students become better learners and more self-confident, so they can stand out and showcase their abilities," Wu says. Going forward, Rappaport says, the team will continue to grow to meet the needs of students who use their services.
And in the meantime, these partners in business and in life will continue enjoying everything they've built together. "We're grateful to live in a place where people are free to live authentically," Wu says.
Use promo code ttww100 at thetutorverse.com for $100 off 10-hour tutoring packages or private SHSAT, SAT, and ISEE small-group classes. New families only; offer expires 8/31/22.
Enabling a work-from-anywhere corporate culture
As founder and CEO Oscar Mattsson describes it, his company aims to allow people to live the life they want to lead.
"Our mission is to support employees and employers in any type of workplace—whether a traditional office, a remote island hut, or a cabin in the mountains," Mattsson says of his 6-month-old company.
"We curate the equipment, products, services, and experiences consistent with a company's requirements and deliver them anywhere," he explains, which made Allwhere well positioned to help companies scrambling in the wake of the pandemic. "Companies struggle with how to provide this vast array of services across a diverse workforce—and that's where Allwhere fits," he says.
Allwhere operates out of WeWork Dock 72 at the Brooklyn Navy Yard—but WeWork had been a part of Mattsson's career path even before he launched his company. He worked in corporate development at WeWork for four and a half years. "WeWork is where I started my career," he says. "Now my own company works out of WeWork. When the company was just me, I worked in the common area. When I made my first hire, we had a two-person office. Now we have about 30 seats."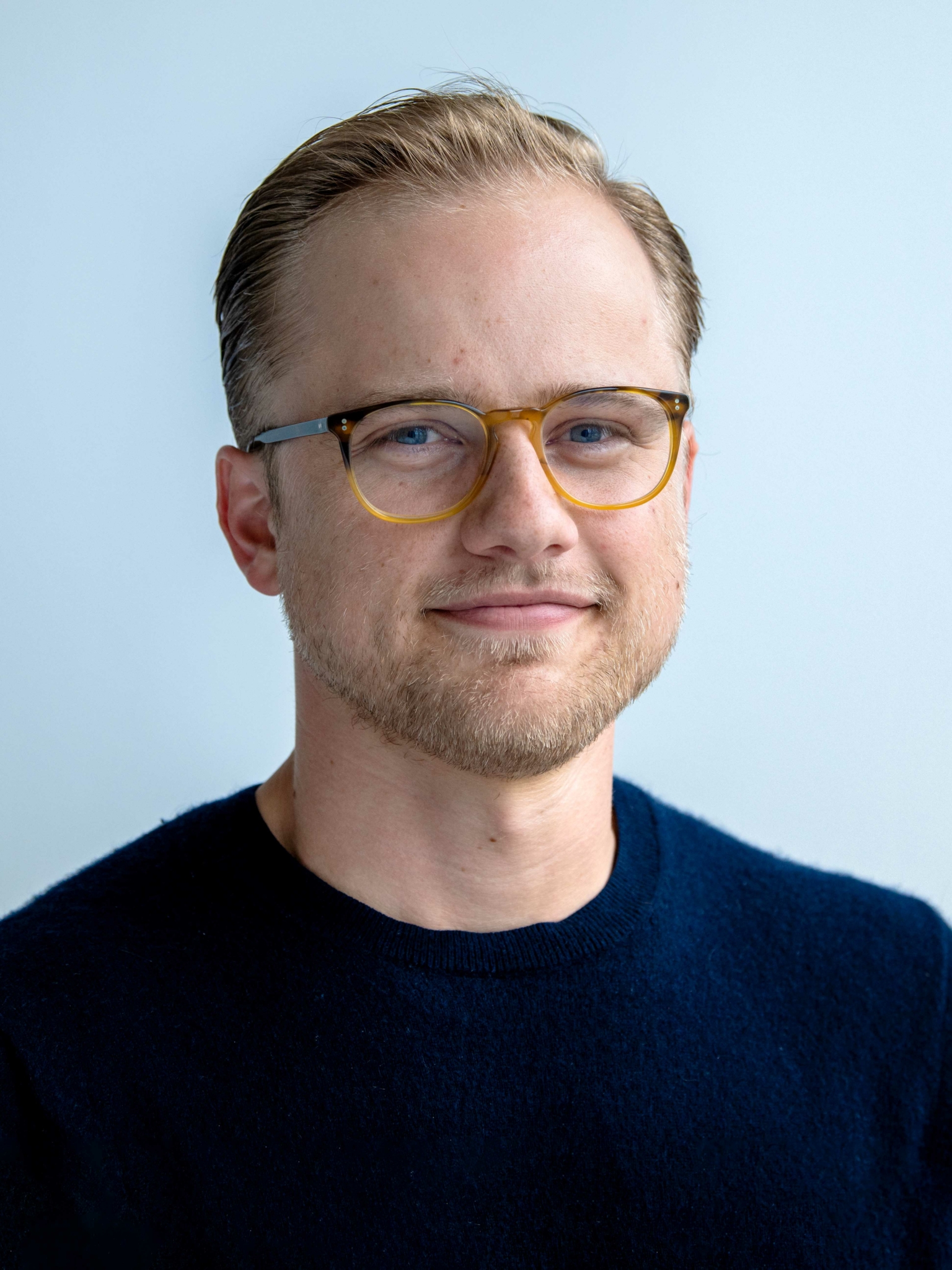 As an LGBTQ+ founder, Mattsson says he hasn't faced any direct discrimination, and in fact feels very supported. "When I first started my career, I wasn't out at work," he says. "It's been a process to become who I am. And so I constantly think about being the person I would have wanted to meet or hoped existed: someone who has started their own business, is getting married to another man, and is doing what they love. Representation and visibility are vital."
Pride Month further highlights visibility. "Even for those living in places not friendly to our community, seeing Pride is a reminder that there are people out there who support you," he says.
Heading into the second half of 2022, Mattsson and the Allwhere team are focused on their launch. "Our trial users have been loving Allwhere's offering," he says. "Having this thing that we've been working on for six months become real and alive is just an incredible feeling."
Infrastructure to help people get the healthcare they need
The U.S. healthcare industry is plagued by siloed datasets that make it difficult to easily and securely access provider data, says Brett Bolton, director of strategy at CertifyOS. The result impacts us all: "Providers are inundated with administrative burden, which contributes to burnout, reduces their time dedicated to patient care, increases the cost of accessing healthcare, and results in provider shortages," Bolton explains.
His company is building infrastructure to make sharing and accessing information about healthcare providers frictionless. And Bolton expects the work they do to have ripple effects. "The lack of trust between hospitals, insurance companies, providers, and regulators manifests in a convoluted system that is difficult for patients to navigate," he says. "We're improving trust between stakeholders, which we think will have a domino effect of greater efficiency within the healthcare system."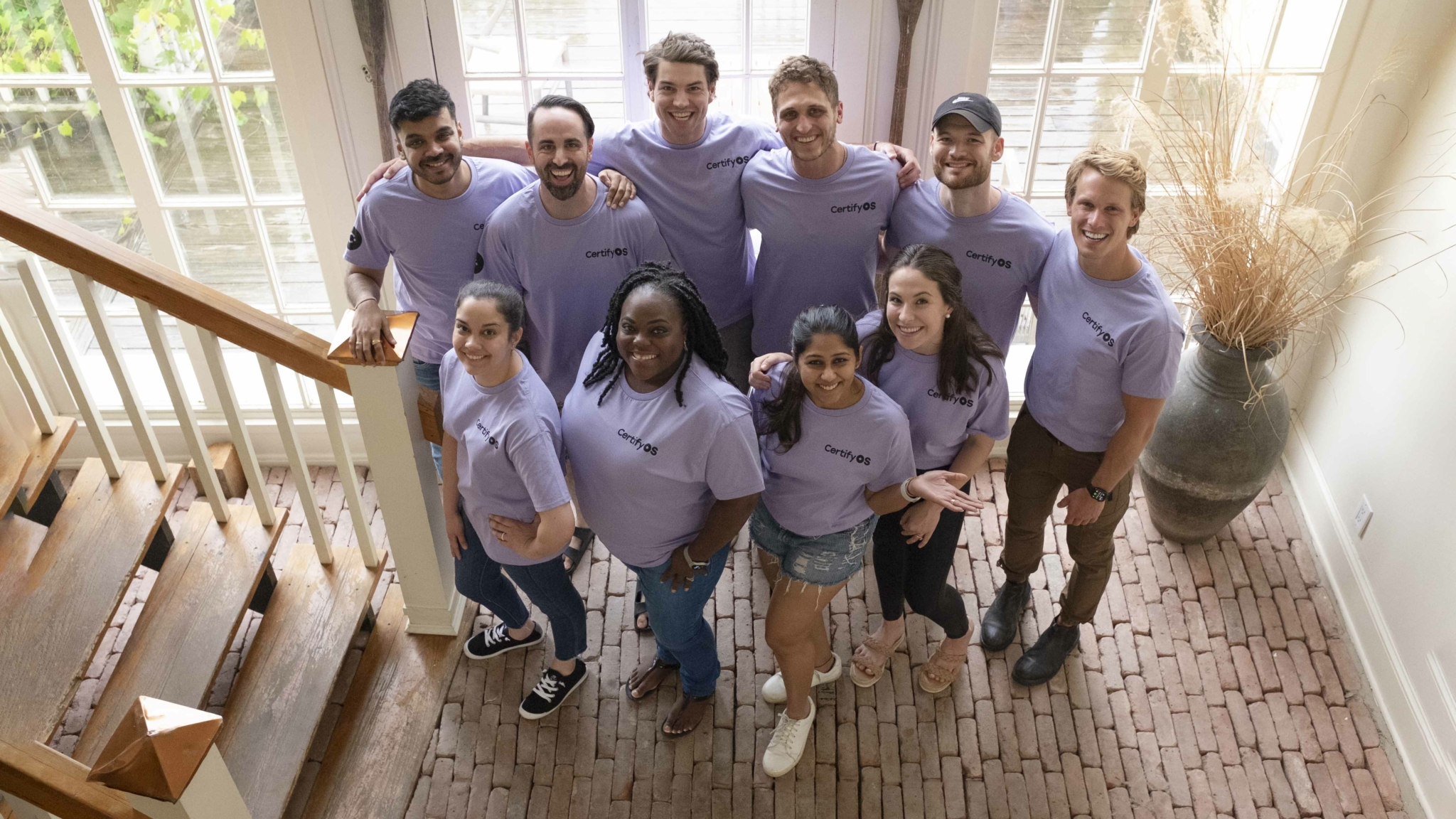 Working from WeWork helps keep the CertifyOS team running efficiently. "As WeWork All Access members, we get keys to cities around the globe," he says. "The flexibility to have an office wherever we need to be, whenever we need to be there, has helped keep our remote-first team connected and aligned."
And the standard WeWork perks help quite a bit, too. "Cold brew on tap and coworking friends get me out of the house every morning," says Bolton, who works primarily at WeWork 450 Park Ave South in New York City.
Bolton says he felt pressure early in his career to hide his life outside of the workplace, but that time is over. "I've resolved to live openly and empower others to do the same," he says. "I've gained so much personally and professionally by finding leaders and contributing to teams that celebrate people for who they are."
Feeling supported and celebrated brings out the best in everyone, and the CertifyOS team is using their passion and drive to take the company to the next level. "Our goal is to establish ourselves as a market leader for provider network management, to further our mission of making healthcare accessible to everyone," he says.
Follow CertifyOS on LinkedIn.
Melanie Mannarino is a writer, editor, digital strategist, and author of several books, including The (Almost) Zero Waste Guide.
Rethinking your workspace?