Businesses need a lot to succeed: a team, resources, and a great idea. Made at WeWork showcases the innovative services and products built within WeWork buildings around the world.
Back-to-school season means more than just sharpened pencils and new notebooks—it is also about getting students to and from school safely, offering them an opportunity for life-enriching extracurriculars, and teaching them life skills that will last long after their diplomas are stored away. These four startups—all winners of the WeWork Small Business Week Contest—have built businesses around improving students' lives, and laying the foundation for their future success.
Giving girls and gender-nonconforming youth a real-world education
Working in a traditional K–12 setting, assistant librarian Chrystani Heinrich noticed that there was a lack of "real-life" training for youth when it came to practical things like how to open a bank account, or how to take care of yourself.
Heinrich was inspired to use her experience to show girls something new. So in 2017, she founded the Compton G.IRLS Club, an after-school club based in Compton High School's library. Her mission is to create learning opportunities for girls and gender-nonconforming youth that are centered around the arts, wellness, financial training, and other topics not typically covered in traditional K–12 education.
"It's important to invest in our youth now, before they hit the real world with no adult training," Heinrich says. "I always say, teenage me is my target audience."
As her organization has continued to grow over the past five years, Heinrich and her board have settled into WeWork 222 Pacific Coast Hwy in El Segundo, CA, and were proud winners of the WeWork Small Business Week Contest. "WeWork has added legitimacy to our organization," she says. "When we have a meeting or want to have a professional moment, we can say, 'Come to our office.' When that happens, funders, clients, and collaborators are immediately impressed."
There's another benefit as well. Being in an office allows Heinrich to get out of the house and into the mindset of being a CEO and founder of a nonprofit, she says.
Recently, Compton G.IRLS Club created a seven-week program for Black pregnant teens and mothers to address the issue of Black infant mortality rates. The workshops focus on topics like breastfeeding and how to cook with supplies from government-funded programs, connecting pregnant women with one another. "I am proud of my team for creating such a rewarding and peaceful space for these young mothers," Heinrich says.
The work they do now won't just benefit the young people they reach directly—it will have a wide-reaching and lasting impact, says Heinrich. "By creating independent and knowledgeable BIPOC youth that are confident and prepared to enter the real world, we are lowering rates of recidivism and homelessness," she says. "That then creates sustainable communities and neighborhoods. We will see these youth in 10 years not leaving their community, but coming back and building it up for the next generation."
Follow the Compton G.IRLS Club on Instagram.
Bringing music—and life lessons—to every child who wants it
"Learning a musical instrument has lessons that apply far beyond the concert hall to every aspect of life," says Sandy Choi, community engagement and digital media manager at the DC Youth Orchestra Program (DCYOP).
For over 60 years, the DCYOP—Washington, D.C.'s citywide youth orchestra—has fostered the musical development of more than 60,000 young people ages 4–18, working to ensure that every interested child can study a musical instrument and participate in an ensemble. The DCYOP provides students with instruction and performance opportunities. Their top orchestra performs at the Kennedy Center and tours internationally.
The skills the young people learn, Choi says—vital life skills like persistence, teamwork, and personal responsibility—last a lifetime. Their many alumni include renowned business leaders, nationally recognized authors, award-winning creators, and even Washington, D.C.'s own mayor, Choi says.
"As a relatively small organization, we really get to know our students and their families. We strive to support them, meet them where they are, and help make their musical journey a positive growth experience," Choi says.
Closer to home, the DCYOP staff recently moved their base of operations to WeWork Midtown Center in Washington, D.C., after winning the WeWork Small Business Week Contest.
This will enable them to collaborate and innovate, "allowing us to grow our programming and serve our community more deeply," Choi says. The full staff is on-site once a week for team meetings, and each department is in the office a second day every week. They will be able to use their WeWork office for big physical projects that staff members need to complete together—like compiling thousands of sheets of music for hundreds of students before rehearsals start for the new school year, Choi continues.
After a dip in enrollment during the pandemic that was due largely to a pause in beginner lessons and some serious online-learning fatigue, the DCYOP student numbers were back up for the 2021–22 school year. The team is primed to grow and expand their reach as they are now seeing a greater comfort level with the return to in-person programs and events.
Follow DCYOP on Instagram, Twitter, and YouTube.
Creating a better use of screen time
The steady rise of screen time on digital devices was exacerbated in lockdown, particularly for children. Prolonged, sedentary, and isolated screen time has been shown to adversely impact young kids' cognitive and social development—and the team at Immersiva wanted to combat that.
They created interactive programming that helps kids navigate and thrive in relationships. Immersiva is a streaming channel for families designed to promote healthy habits with screen time and other digital devices from the moment they are introduced to kids.
"We know screens aren't going anywhere, so we want to help younger generations create healthier relationships with them, to see devices as a way to support human connection, not replace it," says founder Caroline Triay.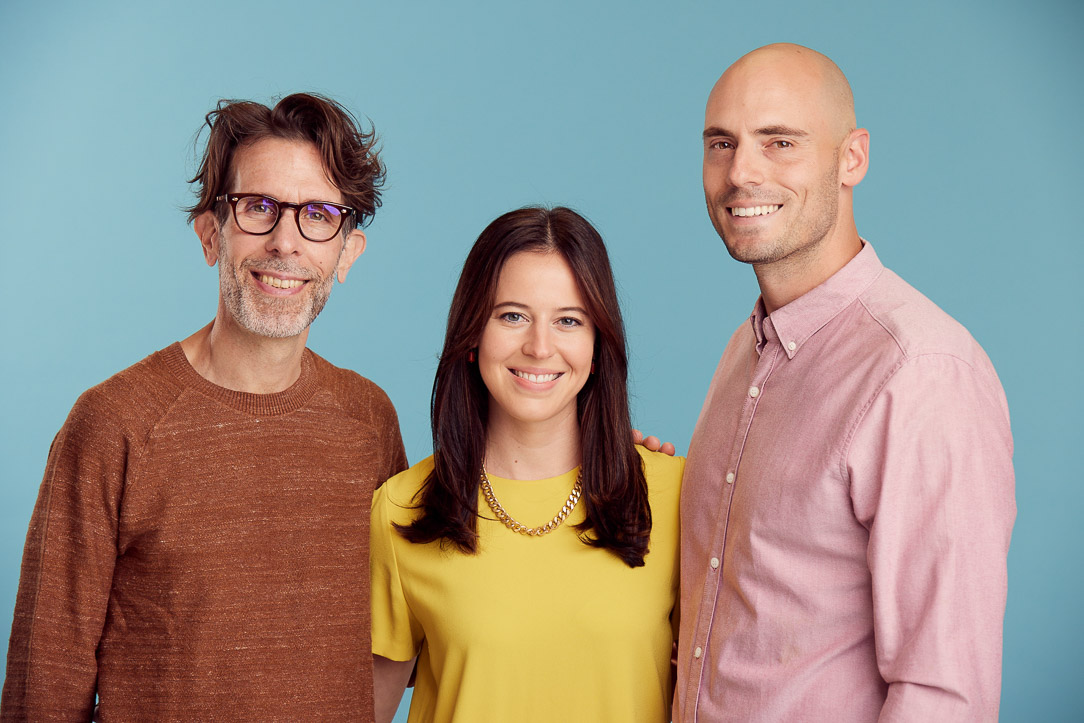 Programming includes a range of interactive experiences that bring caregivers and kids together to co-view and co-do, with additional prompts sent to caregivers to further off-screen family time. The entire channel is curated by Immersiva's team of pediatricians, child development experts, and storytellers to support family well-being.
The support from WeWork has also helped Triay and her team, who operate out of WeWork Constellation Place in Los Angeles, get so much done in such a short time. "WeWork has provided the much-needed space for our team to come together and connect in order to more efficiently move our vision forward," she says. "Having the space for investor and adviser meetings, team brainstorms, and quiet focus time has increased our startup's productivity in a major way—not to mention freedom from the ongoing distractions of our home offices."
"One of the best parts of the day is the wonderful interactions with the community managers," she continues.
Recently Immersiva has drawn the attention of some top pediatricians in the digital wellness space. As 2022 comes to a close, the company is getting ready to close their seed round of equity financing and expand their team. This would "allow millions of families access to our digital experiences that foster human connection and healthier relationships with our devices," Triay says.
Getting kids safely to and from school
Go Together aims to solve a problem nearly every parent of school-aged kids is familiar with: how to get kids to school and after-school activities when most parents work and bussing has become scarce.
School districts in America are facing a "looming crisis associated with conventional transportation models," says cofounder Kimberly Y. Moore. "If we want kids to learn, we have to get them to school."
Go Together's school-branded web and mobile apps allow parents within a given community to easily meet, organize, and schedule transportation. The platform aims to simplify daily planning and execution of carpooling options for parents while limiting demands on school resources. "We take an unconventional approach to a mission-critical problem," she continues.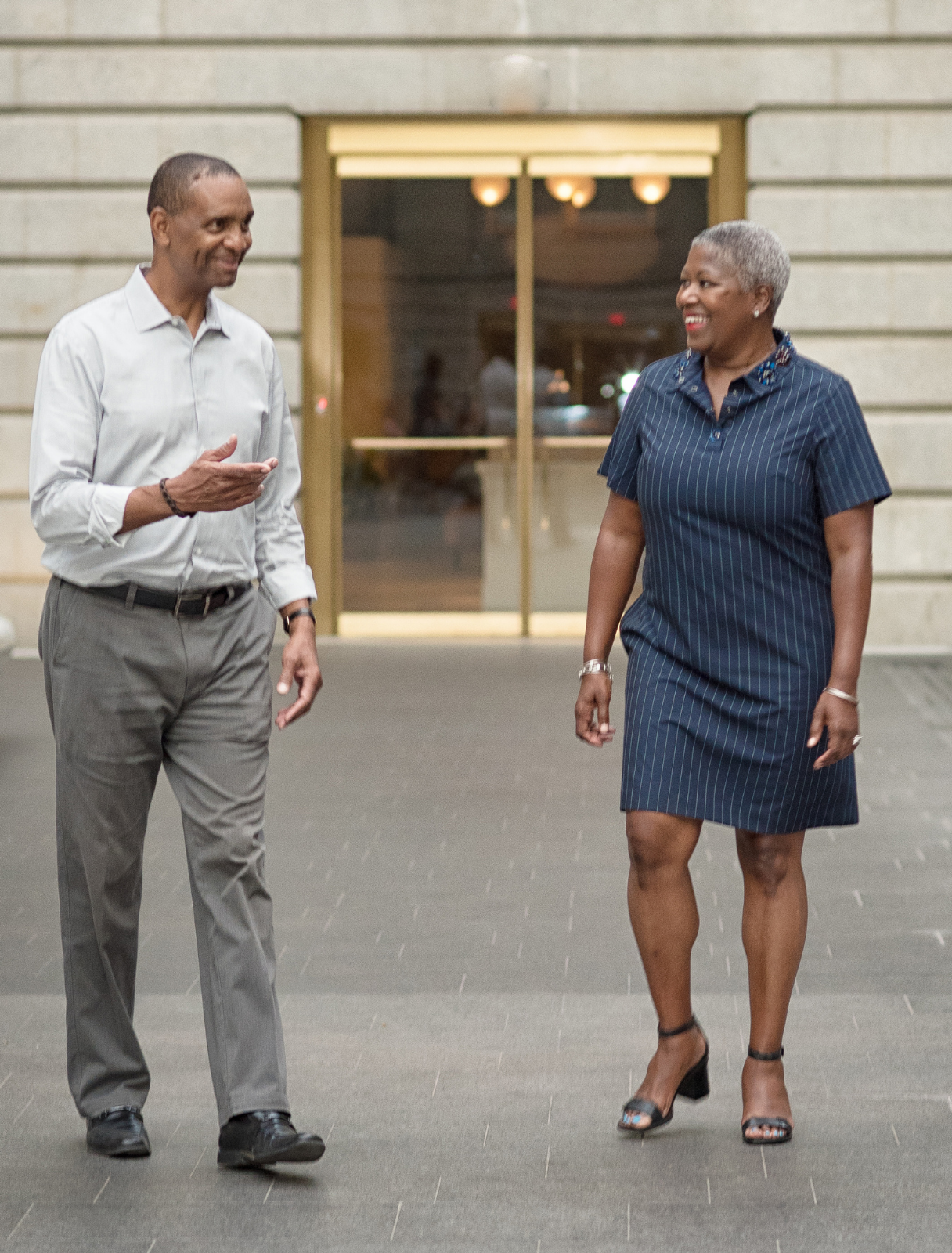 Moore, cofounder Charles King, and their team work out of WeWork 200 Massachusetts Ave NW in Washington, D.C. They credit the space with providing a creative environment in which to solve this nationwide problem. "Having a workspace that's fresh and open…instills creativity and energy for collaboration and enduring long days," Moore says. "Our space at WeWork is rejuvenating when we're meeting or working intently on projects."
What's more, winning WeWork's Small Business Week Contest has "ignited excitement among our team—and affirms that our work is important and making a massive impact across the country," she says.
Recently, Go Together was selected as the mobility partner for the Indy Student Transportation Collaborative in Indianapolis, partnering with K12 Spark school district go-to-market experts. And, in the meantime, it's expanding its partnerships with school districts to pilot the Go Together platform and add transportation options to get students safely to and from school.
Follow Go Together on Instagram and Twitter. Use promo code WeWorkGT2022 for a $500 subscription credit to Go Together.
Melanie Mannarino is a writer, editor, digital strategist, and author of several books, including The (Almost) Zero Waste Guide.
Want to learn more about flexible work?