Businesses need a lot to succeed: a team, resources, and a great idea. Made at WeWork showcases the innovative services and products built within WeWork buildings around the world.
This month, we're highlighting companies whose founders started with an idea that was personal to them—and grew that idea into a thriving business with far-reaching impact.
Nightlife that's anything but boring
Come summer, every night seems ripe for adventure. For those lucky enough to be based in Frankfurt or other key cities around Germany, events company Entkorkte Kunst has their social lives covered.
For years, founder Marius Greb kept thinking there were better ways to spend an evening. "Going to the movies or having a drink at a bar is fun but nothing special," he says. "Instead of complaining, we decided to just offer what was missing—a wine tasting combined with a painting session." He co-founded Entkorkte Kunst, to provide an interactive and fun event for everyone.
The Frankfurt, Germany–based company plans custom birthday parties, bachelorette parties, corporate events, and other special occasions—all designed to entertain and delight guests. The company also supports local wineries and help them promote their wines in bigger cities. "We contribute to the cultural environment of Frankfurt," he says.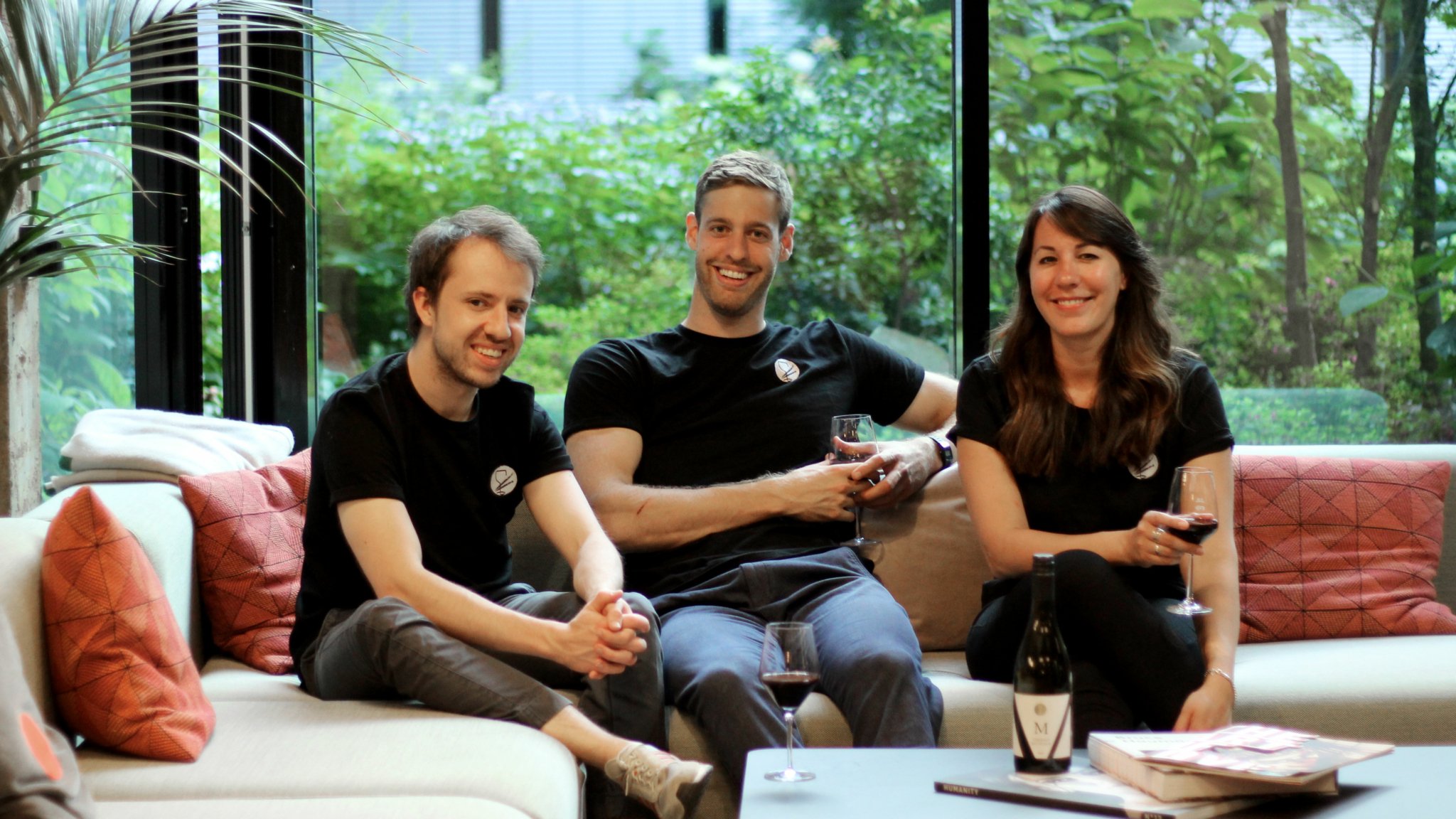 Greb, who used to work in fintech, had been aware of WeWork since it opened its first location in Frankfurt—so he was certain that he wanted to operate Entkorkte Kunst from there. "I met many inspiring people at WeWork, which definitely helped me spread the word about our company," he says. "WeWork offered its community space for us to pilot the event in the very beginning. This was extremely helpful, as we got the chance to do events in Frankfurt, Hamburg, and Munich."
Entkorkte Kunst recently opened up a wine store in Frankfurt, where they sell wines from 30-plus partner wineries. "We have our own location, but I still work from WeWork Neue Rothofstraße 13-19," Greb says. Part of the work he's doing is fulfilling a 2022 goal to scale up the business. "We'd like to open new locations in other cities," he says.
Follow Entkorkte Kunst on Instagram and LinkedIn. Use code WEWORK at entkorktekunst.de to get 10 percent off your purchase.
Craveable, better-for-you baked goods
In a culture obsessed with over-the-top rainbow-hued baked goods—ideally photographed against an intensely blue summer sky—Supernatural offers a fresh take on the trend with plant-based colors, allergy-friendly formulations, and healthier ingredients.
"Any baker will tell you that, until recently, it was almost impossible to bake creatively without compromising the way you typically liked to eat, and it was really a bummer to have to rely on all these gross ingredients, like artificial colors, to be creative," says founder Carmel Hagen. "I started Supernatural to solve that problem, and to more generally support all the amazing life-skill development that happens in the kitchen."
The brand sells better-for-you sprinkles, plant-based food colors, colorful buttercreams, and more at natural and specialty stores, online, and in bakeries and ice cream shops. But beneath all the sweet distractions, there's a bigger force at work. "The movement to eat better, live better, and do a better job taking care of our planet is permeating all industries," Hagen says. "We love pushing the ball forward in our own small niche of decorative baking, knowing we're part of something so much bigger."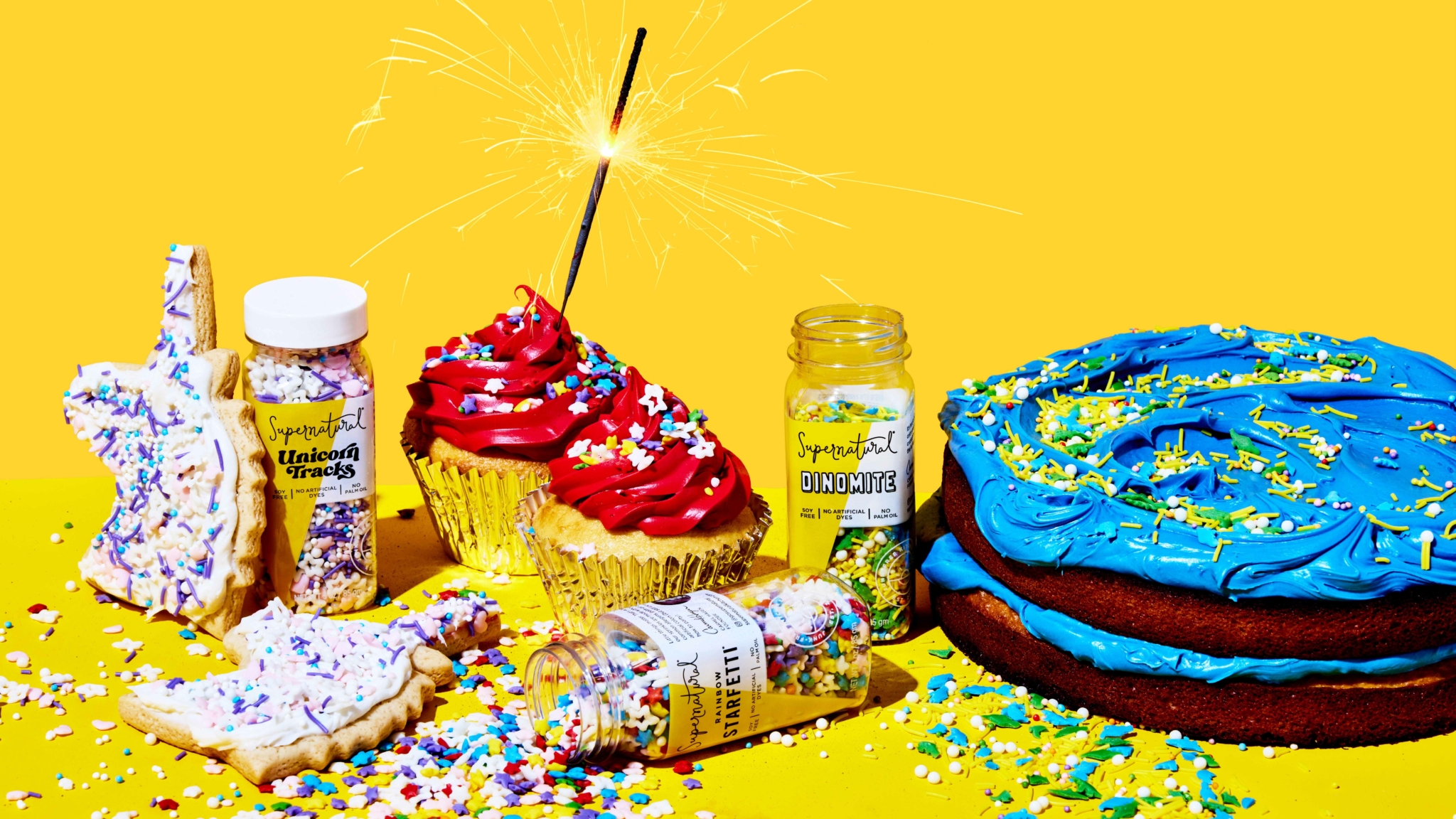 "Most sprinkles and other decorative ingredients in America come from all over the world, pass through many hands, and have very controversial ingredients," she explains. "We produce locally and are deeply involved in the entire process. We select all our ingredients based on our principles for better-for-you baking."
It's an idea that obviously resonates: This year the company is growing from a million-dollar business into a multimillion-dollar business. "I'm very proud of making that leap," Hagen says.
While Hagen is thrilled with her company's success, she makes time to prioritize quieter moments when they come. "I have a toddler, a baby, a rapidly growing business, and a husband who's also an entrepreneur, and life is nuts and maxed-out in every direction," she says. "My WeWork location—WeWork 609 Greenwich St—is minutes from my house, which has freed up a lot of the time that I used to spend getting from one 'job' to another. There's a lot I appreciate about WeWork, but I think the opportunity to organize your work around other things that are important to you—a quiet walk, the least possible transit time—is just a really cool feature for busy people who are trying to squeeze it all in."
Next up, Hagen and her team are launching a holiday charity project. "It's called the Cookie Jar Project," she says. "We're collaborating with up-and-coming ceramicists on single-edition cookie jars, then selling them for charity on our website."
Projects like this make Hagen proud to be running her startup. "I love that startups and smaller businesses are typically less beholden to rigid internal processes so we can go the extra mile," she says. "It feels good to operate on a human level like that."
Follow Supernatural on Instagram and Twitter. Use code TAKE10 at supernaturalkitchen.com for 10 percent off your purchase.
Natural personal care products that actually work
Come summer, it's common for a person's thoughts to turn to… sweat. Especially if you're not happy with your deodorant. A few years ago, Sarah Ribner had that exact thought and began her search for a clean, healthier deodorant that actually worked. After taking a good hard look at the ingredients in her everyday products, she realized deodorant was the biggest challenge.
"Deodorant was the hardest thing to switch—and at the time, it was one of the most controversial personal care products because its ingredients linked to possible long-term health effects," Ribner explains. "I tried many natural brands on the market and eventually gave up the search—until I started using a homemade concoction with a childhood friend."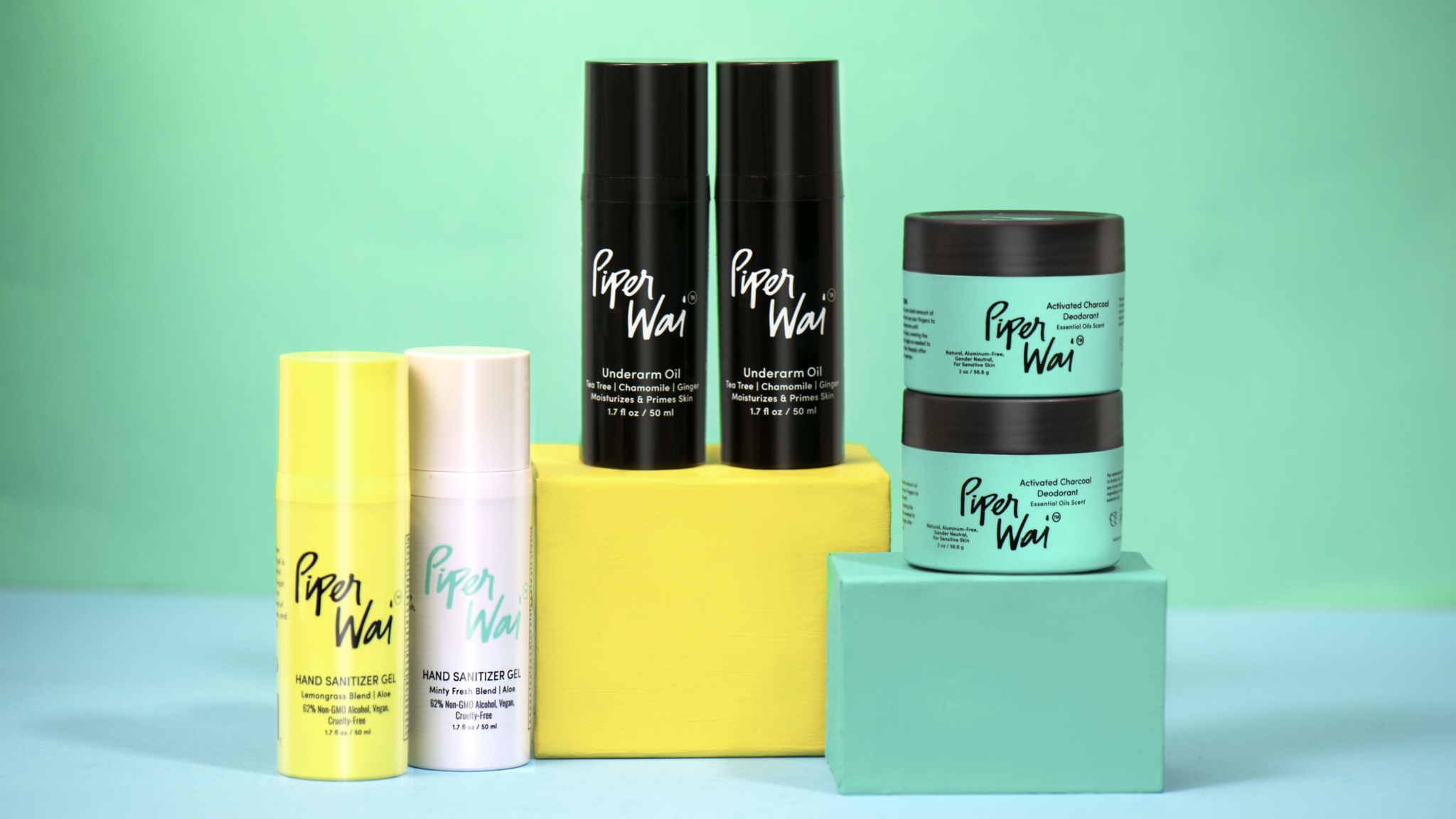 Ribner's exhaustive search showed her that she wasn't the only one desperate for clean personal care products. "I connected with all kinds of people complaining about the same issues in their personal care routine," she says. And that's when inspiration struck. "Once I saw the untapped demand and lack of great alternatives on the market," Ribner says, "I decided to launch a brand to promote underarm care, cleaner odor control, and overall healthier hygiene products."
So in 2015 she launched PiperWai, selling an effective deodorant made from natural ingredients like activated charcoal and coconut oil. Today, the company offers a variety of products, including hand sanitizer, body wash, and underarm oil—all certified vegan, cruelty-free, and without the common pollutants or toxic ingredients found in some traditional brands.
Ribner's pride in her company is twofold: She solved her own personal care product dilemma by launching something she believes in, and she also revolutionized the market, as PiperWai deodorant was the first activated charcoal natural cream deodorant. "PiperWai spearheaded an entire movement toward cleaner underarm care," she says.
Ribner, who primarily works out of WeWork Brickell City Centre in Miami, has found more than just a professional workspace to go to—she's made connections there as well as at other locations. "I enjoy having the flexibility to try different locations, and connecting with other founders through the WeWork community," she says.
Follow PiperWai on Instagram, Facebook, and TikTok. Use code FIRSTOFF15 for 15 percent off your first PiperWai order.
Melanie Mannarino is a writer, editor, digital strategist, and author of several books, including The (Almost) Zero Waste Guide.
Rethinking your workspace?