Naomi Shah, 26, was working at a venture capital firm in New York City when she came up with a startup idea of her own. What would it be like to create the largest library of romantic comedies in podcast form? In 2020, Shah launched Meet Cute, a venture-backed media company that produces 15-minute romantic comedies that listeners can tune in to on the go. 
To date, the company has raised $9.25 million, published over 350 rom-coms, and racked up over 2 million plays in 150 countries. The now 10-person company is spread throughout the United States, working regularly with writers, directors, and producers in Meet Cute's office at WeWork 222 Broadway in New York City and around the US thanks to WeWork All Access. 
Needing the space to grow 
Of course, none of this happened overnight. Meet Cute started as an incubation at Shah's then-employer, Union Square Ventures, with two other people Shah had met through Twitter and the investor's network: Web Barr, Meet Cute's current head of content, and Robert Wilder, current head of development. As they began to grow the idea for Meet Cute, Shah realised the team would benefit from a designated workspace. 
I loved how consistent and fun the energy was there. Everyone was building something, and there were just so many hard-working and driven people.

Naomi Shah, CEO and founder of Meet Cute
'We needed more space physically and mentally,' she says. 'We had so many ideas; we wanted a space to talk about them together.' In late 2019, Shah researched workspaces in New York City, but for a team of three, they weren't quite big enough to rent an office and deal with the logistics of managing a space, she says. WeWork was an ideal solution. 
The first WeWork location that Shah, Barr, and Wilder visited was in the West Village. 'I loved how consistent and fun the energy was there,' Shah says. 'Everyone was building something, and there were just so many hard-working and driven people.'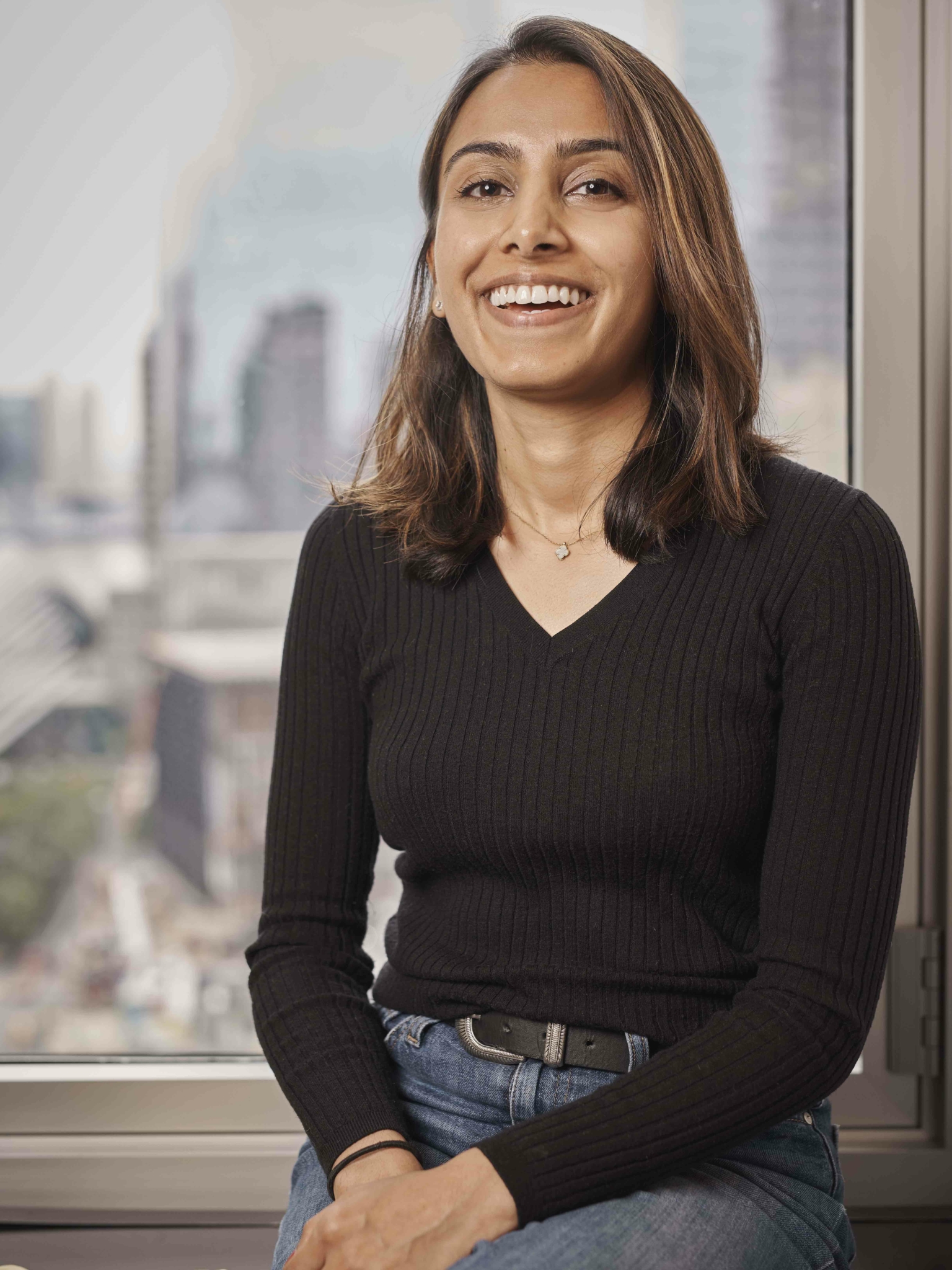 The team decided to sign up for WeWork All Access, which allows them to work from hundreds of WeWork locations around the world. They started jumping around between WeWork buildings in New York City based on the neighbourhood they wanted to be in on a given day. 'Oftentimes we would say, "Hey, let's work in Chelsea today and go get lunch", or "Do you want to work in Tribeca today and grab coffee with someone before work?"'
The structure of having a designated place to work really helped the company grow, Shah says. 'It gave us a ton of flexibility early on, in a very consistent and professional workplace. I think it really benefits a lot of early startups to have that kind of structure,' she says.   
Building the team during a pandemic 
Meet Cute officially launched on Valentine's Day 2020, one month before COVID-19 lockdowns occurred across the country and around the world. Suddenly, the relief a romantic comedy can provide became even more necessary than ever before. The company went through an adjustment period with everyone working from home, but eventually shifted to the hybrid model it follows today. 
During the pandemic, the team quickly grew to seven full-time and two part-time employees. As the city opened up again, Shah wanted to establish an office her team could have the option of working from. In July 2021, Meet Cute opened a six-person dedicated office at WeWork 222 Broadway in New York City for its team members. The rest of Meet Cute's team is scattered around the country, and they use WeWork All Access passes. This way, 'even if you don't have a dedicated space, you have a workspace that you can go to that's quiet and allows you to separate work from home a little bit,' she says.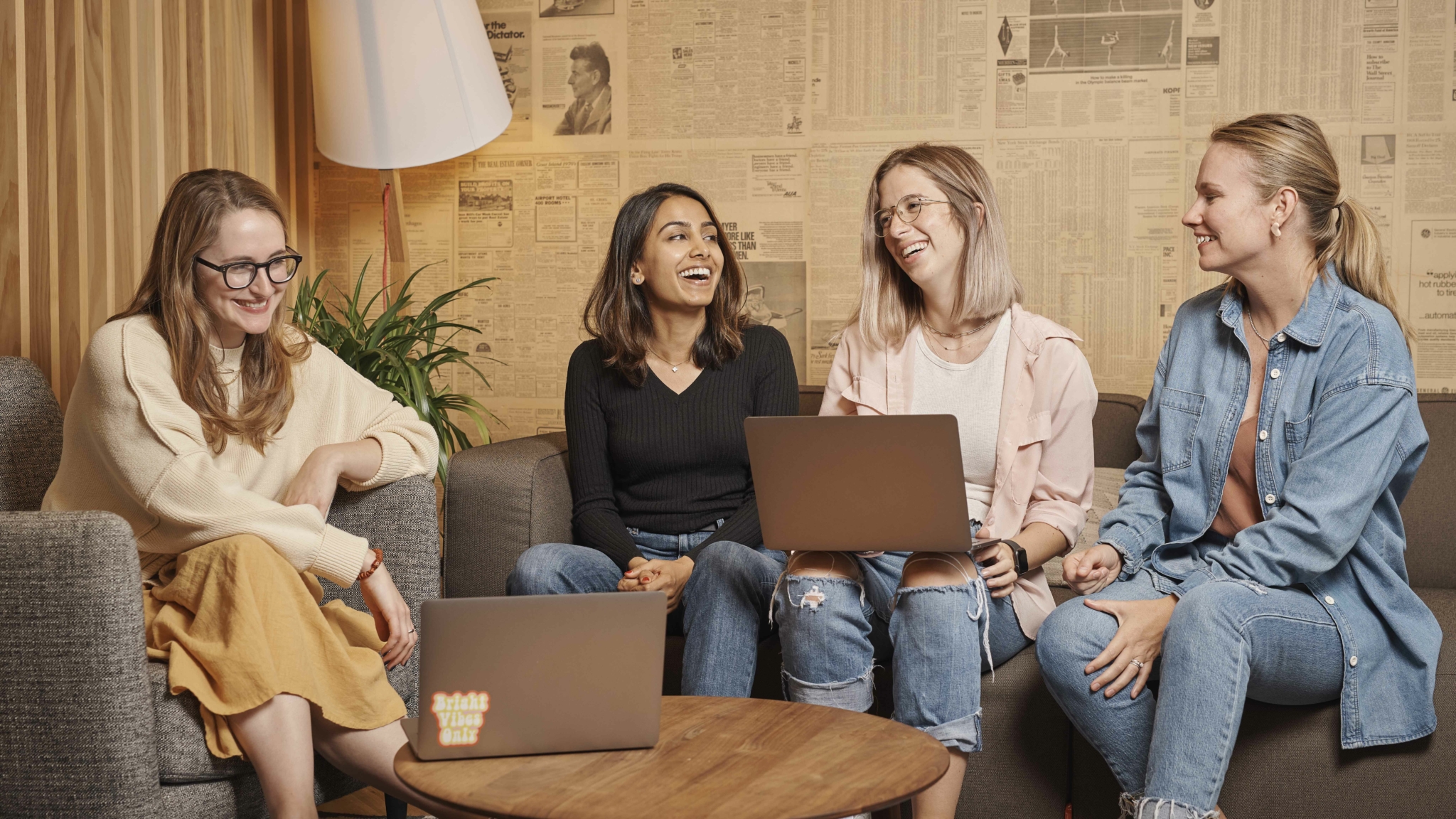 As the company grew, WeWork All Access served more than one purpose for the team. When Shah travelled to Los Angeles for the day to meet with producers in Hollywood, she used WeWork as a home base for work and meetings. In July, Shah flew to Los Angeles at 6:00 am for a couple of in-person meetings, and was able to conduct the rest of her Zoom meetings at WeWork. With having to juggle a full day of in-person and Zoom meetings, it helped to have a desk and a soundproof phone booth for virtual calls, she says. 
Co-working cute
Shah now works from the West Coast, in WeWork buildings in both San Francisco and Portland, Oregon. One of her favourites is WeWork 44 Montgomery in San Francisco, where the multi-levelled building and variety of spaces are conducive to different types of work. 
'You can have the bustling energy of a more crowded floor or you can have a completely quiet experience if you want to,' she says. 'That's been really nice, depending on what kind of day I'm having, whether it's full of meetings or it's full of heads-down time. I like being able to curate my space based on that.'
With more than 350 rom-com episodes and counting, Meet Cute has produced a story about nearly every love story configuration imaginable. During one brainstorming session, the company was pitched a rom-com that took place in a co-working space. It felt like the perfect, modern-day rom-com setting, Shah says. This six-part series, called Zoom Zoom, tells the story of two career-driven women who are too busy for love, until it finds them.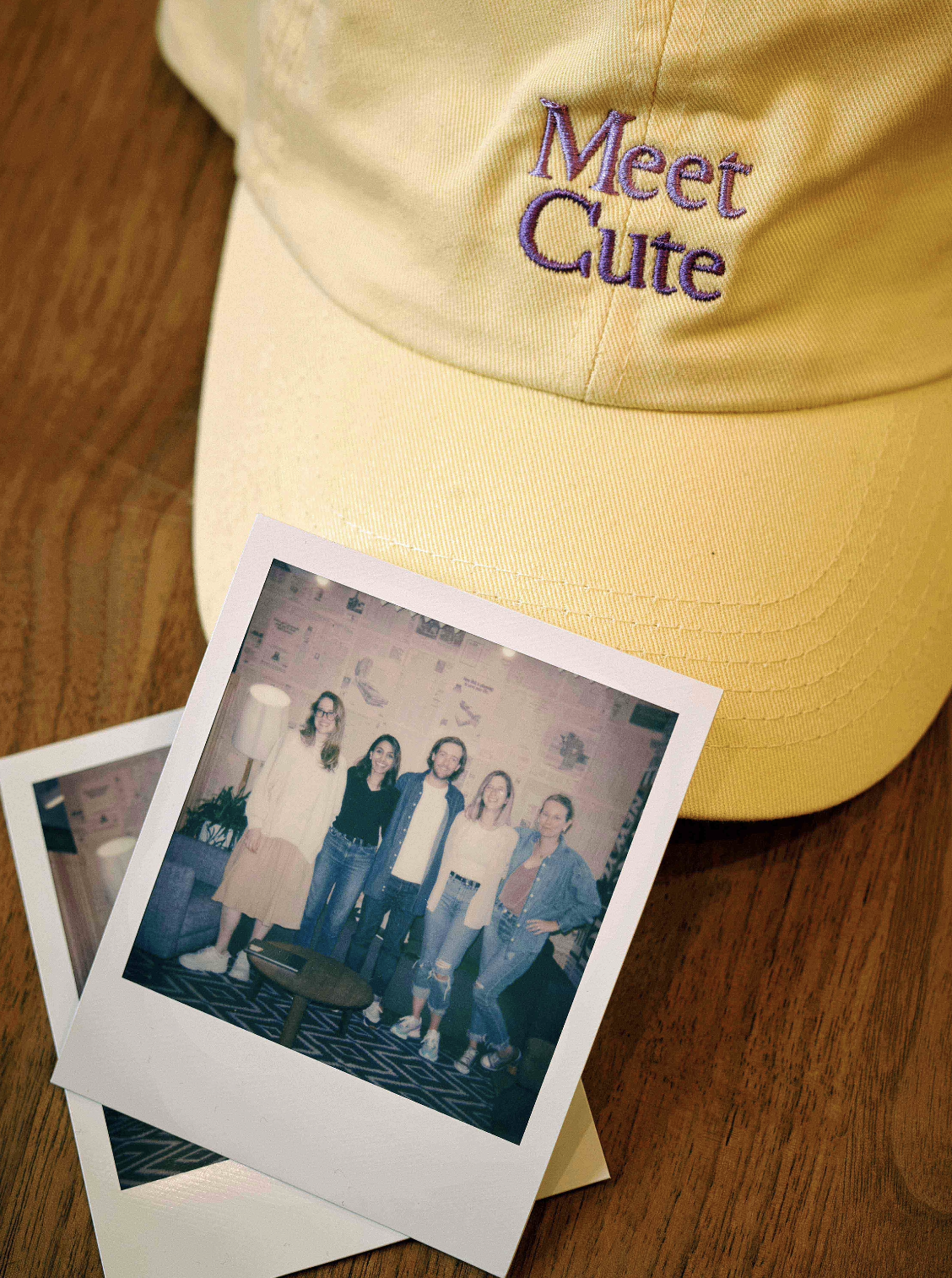 The series, which is being released in parts, also sheds light on what love is like during a pandemic, when work models have changed and more companies are turning towards hybrid or innovative ways of working together. Of course, building the company in a co-working space helped inspire the plot.
Meet Cute has adapted to a hybrid model of work now, with team members spending two days a week at WeWork. 'It's been nice to have some days at home and other days in the office, working with other people around, and I really like the community space,' she says. But it's also helped her run the company more efficiently, by creating a sense of community. '[Community managers] will say, "It's National Waffle Day", or "We're doing a collaboration with MilkBar"—one of my favourite bakeries in New York,' she says.  
'It's really nice to have that because, as a CEO, I'm not thinking about those types of things as often,' Shah says. 'I'm just trying to build a company.'
Leeron Hoory is a writer based in New York City who covers property, politics, and technology. Her work has appeared in Quartz, The Village Voice, Gothamist, Slate, and Salon, among others.
Rethinking your workspace?