The ways we work have fundamentally changed. People no longer seek just a work-life balance. They want the power to choose when, where and how they work. They want the freedom to create their own schedules, to do work they find meaningful, and to be in a space that suits their unique needs. Gone are the days of a one-size-fits-all nine to five. In All the Ways You Work, WeWork members share how they're reimagining their professional lives and thriving in this new world of work.
Toni Garrn's office is filled with so many cardboard boxes stacked one on top of the other that I fear they may topple over and bury her as she opens them and reveals what's inside.
'We have more than 50 beautiful purses that arrived yesterday, and all of these designer shoes and dresses. Some of these were worn only once at the Met Gala or on the Oscars red carpet – and ooh, look at this,' Garrn says over videoconference.
She shows me a gorgeous black leather Prada handbag before gently wrapping it back up in tissue paper. Garrn, a model, humanitarian and CEO, is gearing up for her annual Super Flea Market, formally called the Supermodel Flea Market, which will take place over four days this autumn in Berlin to benefit her NGO, the Toni Garrn Foundation. The foundation, which Garrn began in 2016, aims to uplift women and girls in Ghana, Uganda and Burundi by doing everything from providing scholarships to attend school to improving infrastructure.
'The Toni Garrn Foundation supports education initiatives in Africa. We strive to build an education and health ecosystem for girls and young women. Our shared vision is to provide girls with a safe space to learn and grow as equals, to make their own educated decisions in life,' explains Garrn.
Most of the goods boxed up in her office, from the purses to the shoes, dresses and art, have been delivered to her Berlin WeWork office to be sorted, tagged and photographed for an in-person flea market in Berlin in autumn. It is a massive job, but one that Garrn clearly loves.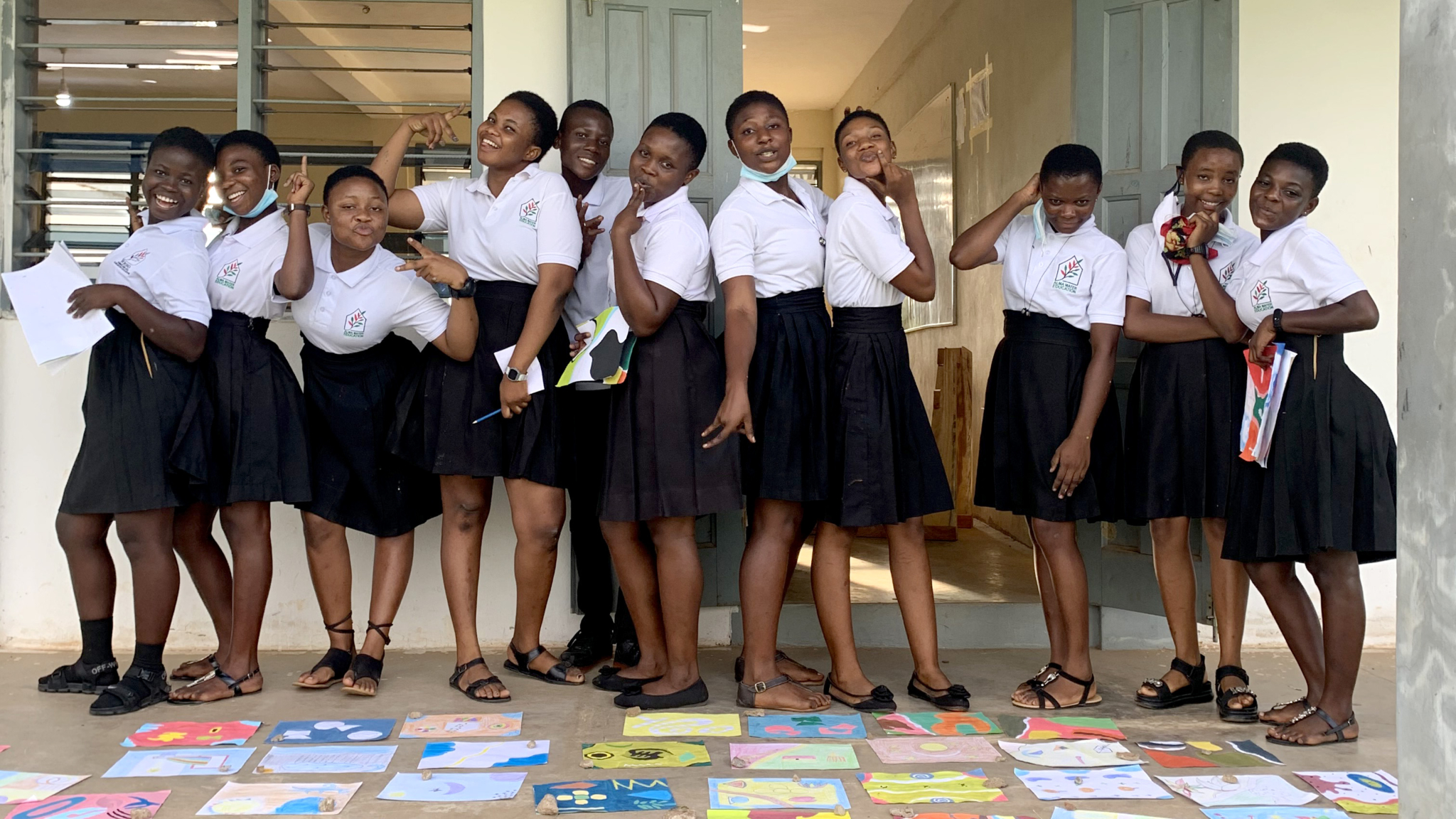 'All proceeds will go back to our girls,' she says. 'We are especially fundraising for renovation works at the Abato schools in Uganda. Floors are eroding, walls need to be repaired, and also, very importantly, the pit toilets are too old and need to be moved and newly installed. Moreover, we are looking to equip the new girls' dormitory with furniture. Additionally we are raising funds to implement STEM training for the students in their curriculum,' says Garrn. 'Always on the list and always important are scholarships for the girls. The school year for one girl costs approximately EUR500. This includes housing, three meals a day, school supplies, school uniform, hygiene products and basic medical care.'
Moving into her first WeWork office in December 2020 allowed Garrn to take her foundation to the next level – from a grassroots passion project to a serious non-profit. Before moving into WeWork, she says, 'my mum was doing all the fundraising with me and making the trips to Africa. Now we are a real functioning NGO with monthlies [regular funds] coming in and out and projects on the ground relying on us – otherwise, girls can't go to school.' The growth has allowed Garrn to recruit Coralie Baumgaertel as her co-CEO.
Whether I'm walking around the WeWork to grab a coffee or even just to stop by the printer, I feel like I'm a part of a community.

Toni Garrn, CEO at the Toni Garrn Foundation
WeWork has also provided a space for Garrn, a new mother, to get out of the house and concentrate on her work. The room is a nice respite from the demands of early motherhood, a private place to think, reset and complete her to-do list. 'Now that I have a baby at home, I really enjoy having a quiet spot to actually get stuff done. A place I have a key to that no one else can come into,' she says.
Garrn is no stranger to the itinerant working lifestyle. When she was a teenage model, she worked in airport lounges and various Starbucks around the world.
'I'm a model who started working as a teenager, and whenever I wasn't in the studio, I was in the only thing I had that was comparable to an office, an airport lounge that had Internet and a printer. I loved the people-watching there, but this is so much better,' Garrn says, referring to her dedicated office.
She's happy to have a place now where she can feel settled amid the busyness of life. She brought in a yoga mat to try to sneak in a few minutes of practice between calls. And sometimes she does bring her baby to the office. 'I've changed my daughter's nappy in here since she was three weeks old, right here on a carpet fragment from Ghana,' Garrn says, as she shows me a beautiful piece of fabric designed by some of the women she works with in Ghana. It's a sample of the larger rugs she has sold to raise money in collaboration with Studio Proba. 'I would change her nappy on these carpets, and then I would work and she would be right behind me.'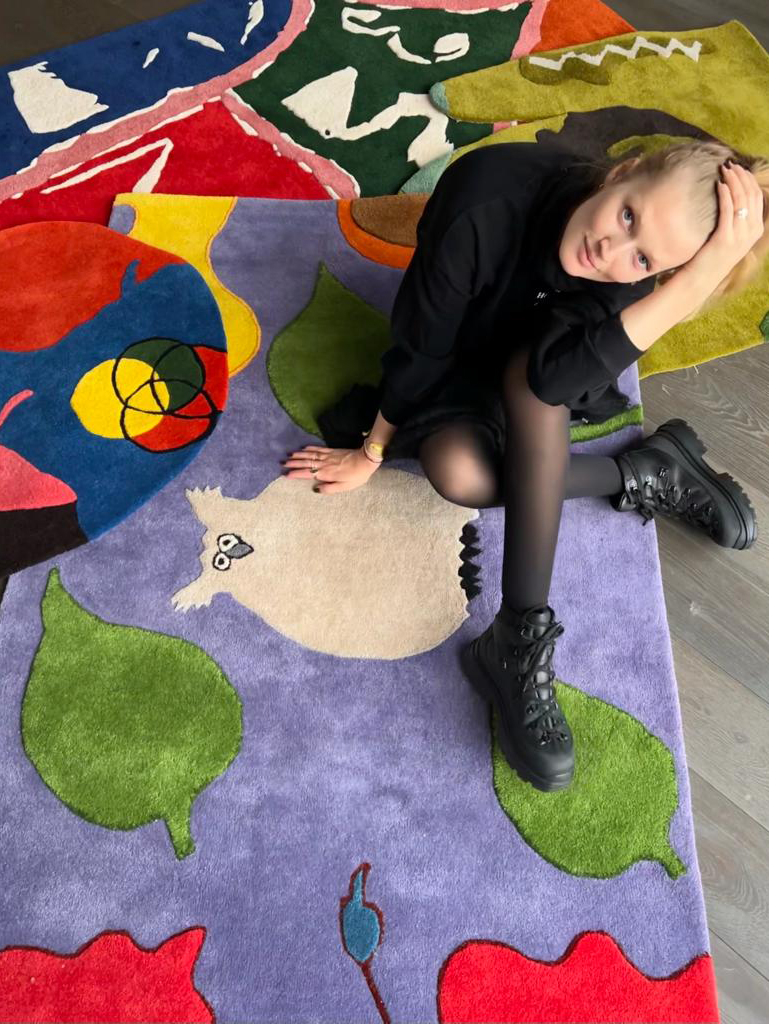 Her co-CEO Baumgaertel often comes in with her own young child for meetings. They also meet in various other WeWorks in Berlin and in Hamburg, where Baumgaertel lives and where Garrn was born. When they're in the office together, they can collaborate on plans for the flea market, discuss upcoming trips to Africa, determine the disbursement of funding, and go over all the aspects of project management.
Even when she's alone at the office, Garrn loves how she's never truly alone. 'I've always been a people person. I don't love being on my own,' she says. 'Whether I'm walking around the WeWork to grab a coffee or even just to stop by the printer, I feel like I'm a part of a community.'
Jo Piazza is an award-winning journalist, best-selling author, digital strategist and podcast host.
Rethinking your workspace?