NEW MEMBER OFFER
Don't miss this offer – act now to get your office free now until 31 October
Terms apply.
Learn More
Black business owners and workers too often face systemic biases: from underrepresentation in the boardroom to higher rates of unemployment. In Black-Owned and Proud, we profile innovative Black entrepreneurs building businesses and bringing much-needed change to the face of enterprise.
As a master's candidate of urban planning at the University of California, Berkeley, Ari Takata-Vasquez longed for a more practical application of the discipline. She feared that much of what she was learning wouldn't be implemented in the cities and neighbourhoods that needed it most, like Oakland, California, only five miles away.
She had researched Oakland and saw that it had the biggest retail leakage in the country, meaning people in that area were buying goods and services outside the area. 'Oakland loses US$2 billion annually to San Francisco or Walnut Creek, neighbouring cities that don't have the same negative perception Oakland has,' she says. 'That money could be circulated locally and used to create jobs.'
Takata-Vasquez wanted to propel that effort. After graduating in 2014, she launched Viscera, a brick-and-mortar retail shop in downtown Oakland, with the ethos that people should be connected to the items they buy and the people who make them. The items are all American-made, sourced from local artisans and creatives. Viscera launched with a line of 3D-printed jewellery and one-of-a-kind apothecary items, including Neutral clothing as well as natural perfumes, face oils, hair oils and balms. 
As her presence in the community grew over the next few years, fellow business owners became curious about Takata-Vasquez's branding and shopfront interior – all of which she designed. Through word-of-mouth referrals, she began taking on different projects as a sideline. They ranged from space and website design to graphics, branding and photography. 
Pivoting to change the small business landscape
When her five-year lease ended in 2020, a new shopfront deal fell through – and Takata-Vasquez took it as a sign to pivot her business model. Coincidently, that timing aligned with the pandemic-driven shift to online sales. Viscera now exclusively sells its items online through wholesale partners. And Takata-Vasquez transformed her part-time sideline of designing both spaces and marketing collateral for small businesses into a new venture, Viscera Studio. 
A lot has changed in the last few years, so it's been nice to have the flexibility of an office space.

Ari Takata-Vasquez, Founder and Creative Director of Viscera Studio
Today Viscera Studio is a full-service design agency, driven by Takata-Vasquez's unique background in architecture and city planning. Her diverse team serves as a go-to partner for businesses across the country, with services including photography, graphic design, branding and identity, architectural and space design, project management and more. More than 80 per cent of her team of creatives are people of colour, as is half of her client base.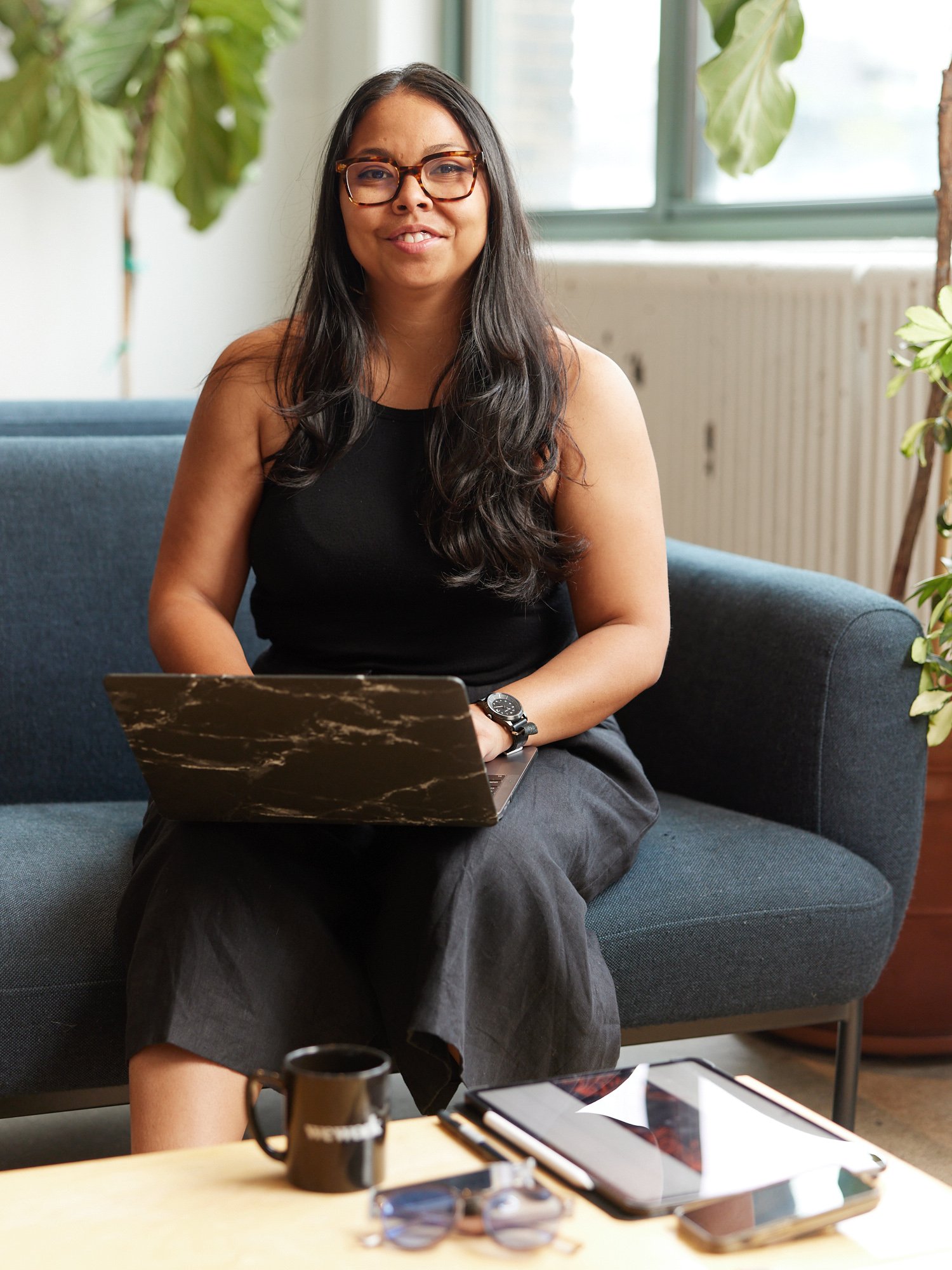 'I'm using my planning background to change the overall landscape for small businesses, not just my own,' Takata-Vasquez says. 
Being a systems thinker frames how she approaches branding, marketing and even business development, she says. Architecture and city planning both require navigating complex and competing ideas, making sense of them, and having the vision to execute. 
Oakland strong
One thing hasn't changed for Takata-Vasquez: her business is still based in Oakland. That decision has created challenges, but Takata-Vasquez says it also provides opportunity. 'Oakland is a fruitful place for experimentation, creating and trying things in a new way,' she says.
As she continues to build her team and scout for unique skill sets that complement her own, WeWork 1111 Broadway in Oakland provides the space for them to create together.
'A lot has changed in the last few years, so it's been nice to have the flexibility of an office space,' she says. 
She enjoys being able to have client and team meetings at WeWork and makes use of the communal areas. In the time she has been a member, she has grown from a two-person office to a five-person office, and she anticipates growing even further. 
Viscera Studio's slogan is 'visualising beautiful ideas', and it's based on the concept that business owners are artists and creatives – that their passion for what they do leads them to turning it into a business. 
Her studio has collaborated with the San Francisco Housing Development Corporation on the naming, branding, designing and construction management of a new, Black-led retail marketplace called In The Black. In addition, the Viscera Studio team will provide technical assistance to help businesses navigate the retail environment.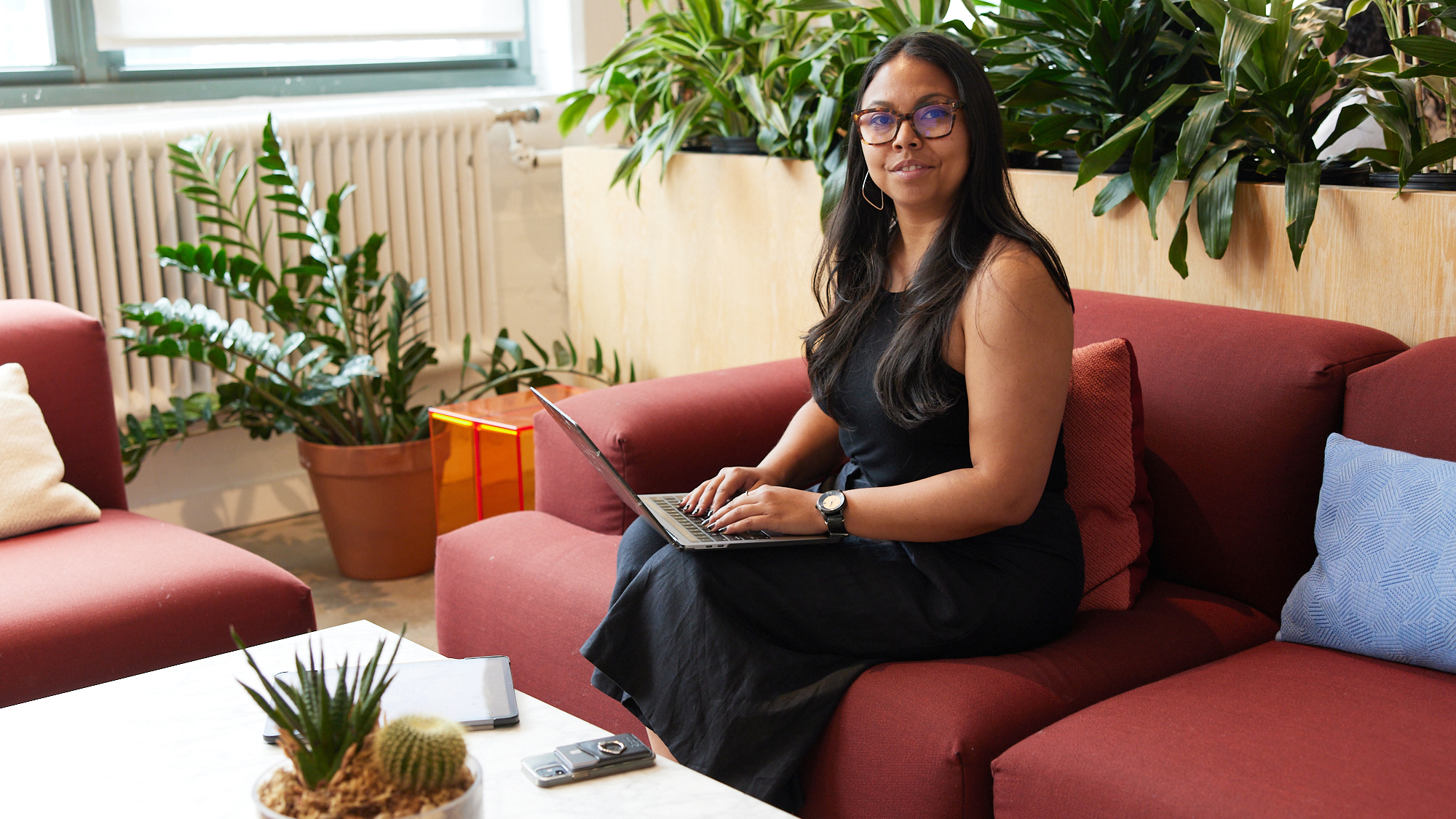 The Black-Led Marketplace's location is at the corner of Fillmore St and Geary Blvd, in the San Francisco neighbourhood once known as the Harlem of the West, below the historic Fillmore Auditorium. Takata-Vasquez and her team are thrilled to be a part of the revitalisation of the area. 
Takata-Vasquez has also become a spokesperson for small businesses. She is the first executive director of the Oakland Indie Alliance, a non-profit comprising more than 400 independent local businesses, including restaurants, bars, boutiques and salons. The organisation advocates on behalf of small businesses, supports policies that will benefit them, and seeks to shift the culture of how small businesses interact with one another, encouraging them to band together and share resources. 
Another initiative she's involved in is the Keep it Oakland marketing campaign, which encourages the broader community to shop at independently owned businesses. When riots left many downtown shopfronts wrecked in 2020, the alliance launched a repair fund and raised more than US$120,000 from thousands of individuals in just a week, which was then granted to small businesses in need. 
In all of the work she does, both inside and outside Viscera Studio, Takata-Vasquez's vision is to help change who wins. 
'I want to change the statistics of who starts businesses, who grows, and who is successful,' she says. 
Delesia Watson is a New York City–based writer. Her work has appeared in The Guardian, Business Insider, Fodor's Travel and more. Away from her laptop, Watson enjoys DIY home projects, vintage shopping and watching cheesy films. Say hello@deleesh.com.
Rethinking your workspace?