WeWork for Education
Take higher education to new heights with more space to learn
Speak with a space solutions expert today
Reimagining space to learn
Today's environment creates uncertainty for higher education, as universities balance the need to bring students back to school while also considering their wellbeing. But with these challenges comes the opportunity to reimagine your campus with speed and flexibility at top of mind. From private spaces for focused study to dedicated lounges for collaboration, our customizable floor plans are designed to help your faculty and students stay connected, learn, and network—anywhere around the world.
Extend your campus with WeWork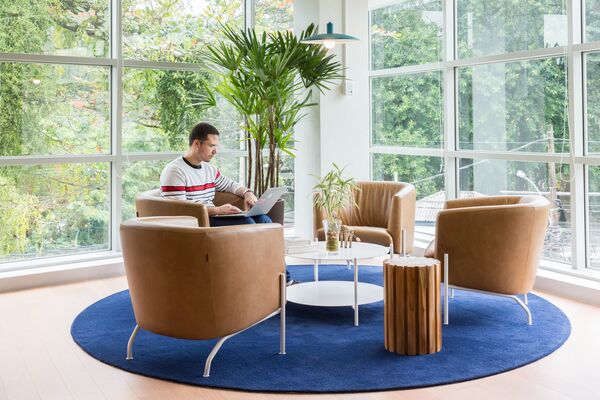 Establish a dedicated space—near or far
Need more space near campus or abroad? Make WeWork your flexible education hub with space dedicated exclusively to your student body. Our 800+ global locations can be branded and customized to meet your needs. Plus, our flexible spaces solutions can support hybrid learning.
Unlock WeWork All Access
With WeWork All Access, universities can offer faculty and students access to space wherever they are, whenever they need it. Learn more about the ways your students use space— whether it be tuning into a virtual class with our reliable high-speed Wi-Fi, collaborating with classmates in a common area, or just dropping in to use a printer.
Space for any need
Facilitate learning near campus or abroad with spaces designed for focused study, group learning, and everything in between.
Open lounges
Students can relax and recharge between classes or grab their morning coffee in our well-appointed lounge spaces.
Collaborative rooms
Students can stay connected with teachers and classmates using our meeting rooms, brainstorm rooms, and conversation rooms.
Quiet spaces
Grab a seat, connect to Wifi, and get to work with hot desks, private offices, and focus rooms designed for productivity.
Included amenities
Essential tools to support the way your student body learns and collaborates
High-speed Internet
Conference Rooms
Phone Booths
Unique Common Areas
Onsite Staff
Coffee Bar
Focused learning starts with peace of mind
In response to COVID-19, we are enhancing our cleaning standards to prioritize the health and wellbeing of our community.

Increased sanitization
We are disinfecting common areas more frequently and are providing complimentary sanitization products in our spaces, including 45,000+ hand sanitizing dispensers, 33,000+ wipe dispensers, and 900,000+ boxes of gloves.

Prioritizing personal space
By modifying shared spaces with staggered seating and buffer zones indicated by 65,000+ floor vinyls and 400,000+ tabletop vinyls, members can maintain physical distance.

Behavioral signage
New cleaning standards and capacity protocols are being reinforced with strategically-placed signage in over 25 different languages.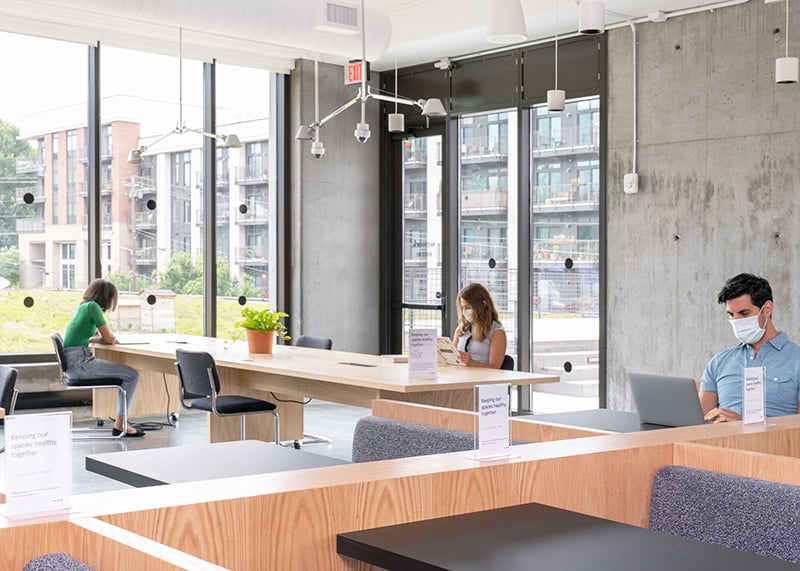 Try WeWork All Access for one month on us
Unlock access to productive workspace near you—across WeWork
locations worldwide. Exclusively for new members in the
United States and Canada. Details
Trends and insights
Latest news and insights about the future of education