Discover flexibly-priced space solutions for higher education
Learning happens everywhere, which is why top educational institutions are partnering with WeWork to reimagine their campus, expand their reach, and keep students engaged through productive spaces.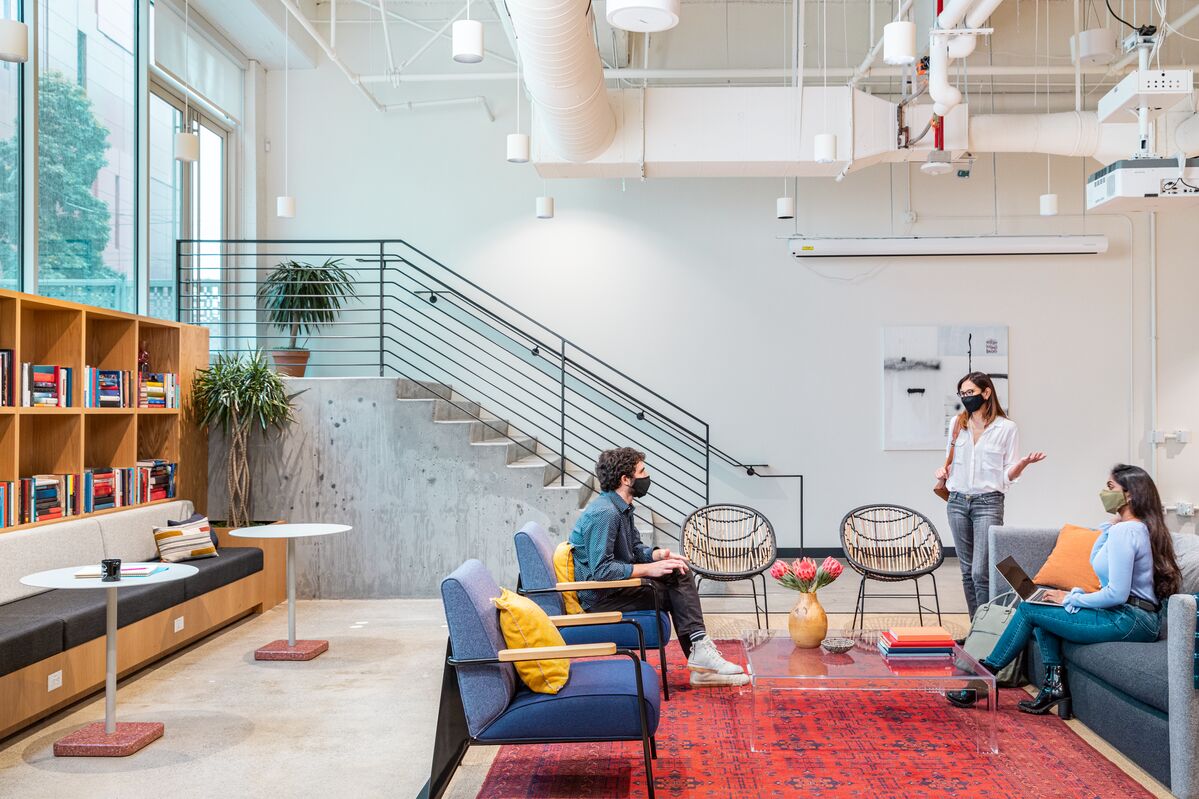 Let's work together to reimagine what higher education looks like.
Why WeWork?

Leverage a global portfolio
Expand your footprint and attract new students at home or abroad by using hundreds of WeWork locations as convenient off-campus learning centers.

Provide more space to learn
Improve retention and completion rates among international and remote learners by providing equitable access to focused, inspiring spaces.

Build a sense of community
Foster connection for remote learners with access to two different communities—on campus and through their remote study at WeWork.
Campus and workspace solutions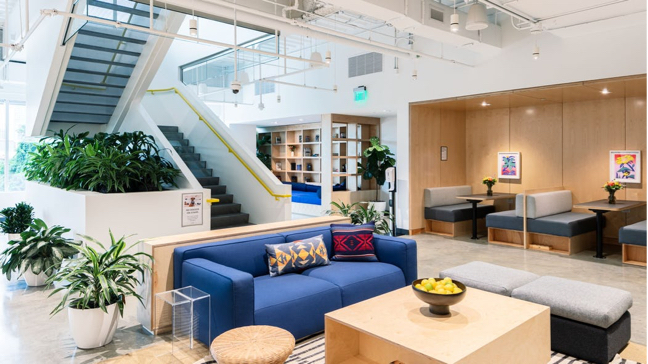 Dedicated Spaces
Tap into WeWork's global portfolio in order to provide space for students and faculty near campus or abroad.
Create an extension of your campus that supports a range of learning.
Establish a collaboration space for your students and faculty while making health and safety a priority.
Support the rise of hybrid learning with spaces enhanced by tech amenities.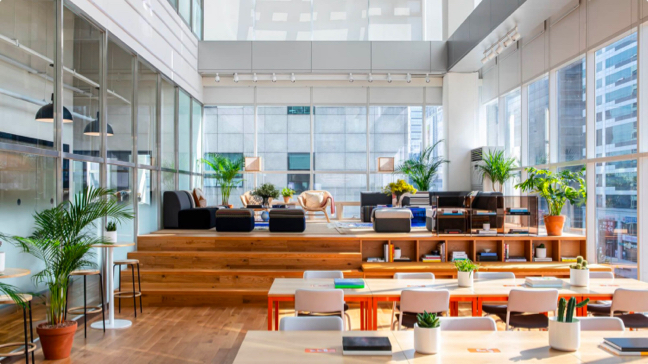 WeWork All Access
Bring the classroom closer to home by providing access to space when and where it's needed.
Support students and faculty with professional-grade amenities in environments that encourage learning and collaboration.
Provide equitable access to space and WiFi to faculty, departments, students of all kinds, and hybrid learners.
Make smarter decisions for future space based on usage data and insights available in certain markets.
Let's work together to optimize your real estate strategy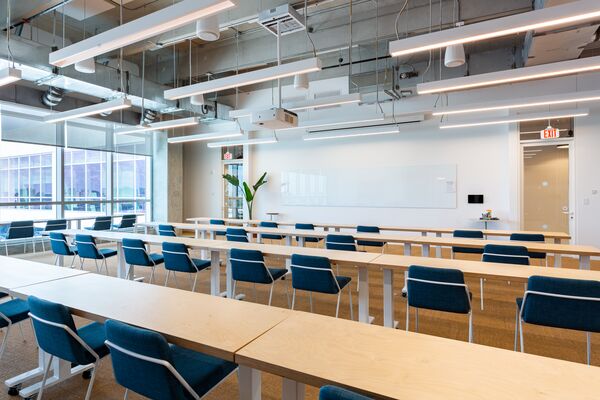 Study and learning centers
Ideal for hybrid learning, student collaboration, and adult education programs.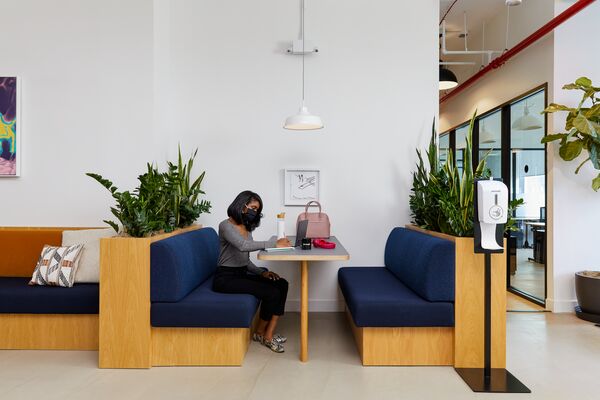 Campus expansion
Adopt a sustainable approach to campus growth—expand your footprint without any additional construction.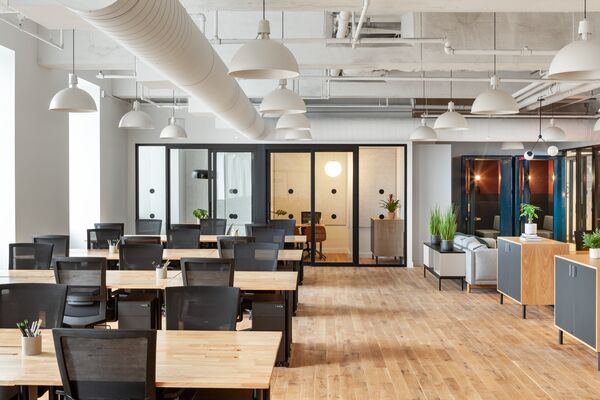 Faculty and admin space
Offload traditional office space and reduce your campus footprint.
Swing space
Facilitate complicated renovations or new construction without losing functional space.
The value of a campus is more than just learning
Higher education has undergone a dramatic transformation during the COVID-19 pandemic. A new study conducted by Brightspot shows that 54% of students care most about being together with peers. This means that universities can improve the student experience by simulating a campus experience and providing them access to physical space.
Learn more→
Source: 2020, "The Impact of COVID-19 on the university student experience." Brightspot Strategy/WeWork
Prioritizing health and safety
In response to COVID-19, we are enhancing our health and safety standards for your peace of mind.

Learn more→
Learn more about the education transformation
Latest news and insights about the future of education