The head of real estate is a core function for large companies (typically 500 full-time employees or more). The way knowledge workers interact with the office hasn't changed since Frank Lloyd Wright's revolutionary design of the Johnson Wax headquarters 80-plus years ago; the same could be said for heads of real estate—until recently. Before COVID-19, heads of real estate had functioned the same way for decades.
This role has always been primarily responsible for translating business strategies into physical real estate and managing the portfolio. Heads of real estate provide the space and tools for teams to create successful products, ideas, and solutions. They also play a critical role in the mitigation of both occupancy and the economic risks of these investments—a company's second-largest cost behind human capital.
Today, in the wake of the COVID-19 pandemic, another fundamental shift has occurred, transforming the corporate real estate team's remit and criticality within the enterprises they support. An evolution to a true activity-based work model for a critical mass of companies that may have otherwise taken 15 years or more has now been accelerated to 15 months, as a return to work is taking hold. Demand from the workforce for flexibility is forcing companies to determine how they will utilize space, where they need space, as well as which new design standards can support their employee base and business objectives.
The evolving role of the head of real estate
After the financial crisis of 2008–'09, real estate teams' mandates began to shift from a sole focus on cost to one that can be a value-add to the company: The workplace became a tool for attracting and retaining talent. Exceptional workspaces and broad amenities translated into more collaboration, engagement, productivity, and most importantly, employee satisfaction. However, most companies still required employees to be in the office five days a week. The pandemic has changed this, potentially forever.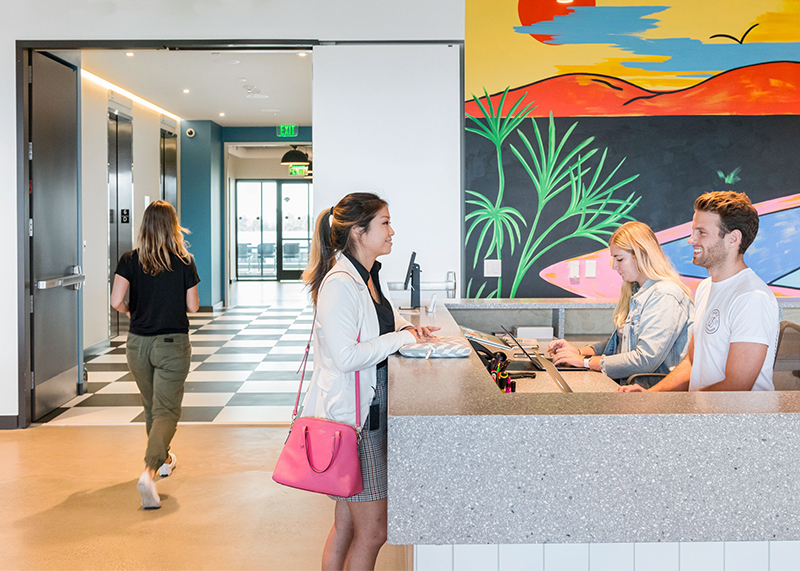 While still expected to seamlessly translate business strategy into real estate, the head of real estate now has a seat at the table with the C-suite. With a new focus on employee experience, collaboration, creation and retention of culture, innovation, and more, companies realize that how employees interact with a physical environment can no longer be an afterthought—it's integral to decision-making processes.
Every head of real estate is tasked with creating moments that inspire an employee to get out of their pajamas to start the workday or to come into the office. They must create the opportunity for "collaborative collisions" and provide for meaningful interaction between individuals. A workforce strategy must now incorporate a company's mission, vision, and values—with employee well-being at its core. This is a seismic shift.
Employees have a new top amenity
With the end of the pandemic in sight, it's clear that a hybrid work model will be the dominant strategy companies adopt in the short- and medium term. Employees have proven they can be productive without direct in-person oversight. But as social creatures, the majority of us need a level of engagement that is difficult to achieve in a completely remote environment. WFH (work from home), WFNH (work from near home), WFO (work from the office), and all options in between are the new normal.
Companies in Silicon Valley have spent the past decade or so luring talent away from more traditional industries with the promise of catered food, on-site massages, and table tennis. Now flexibility is the most important amenity in the war for talent. We are moving from an employer-dictated model to an employee-centric model, where choice will be a deciding factor in accepting a job offer. Products like WeWork All Access, which allow members to work in any of hundreds of WeWork locations on a given day, and pay-as-you-go WeWork On Demand provide the flexibility that employees are looking for.
Flexibility as a buffer against risk
While the head of real estate's job has changed to focus more on the employee experience, risk mitigation is still an essential part of their job. There have been three "black swan" events in the past 20 years (9/11, the 2008–'09 financial crisis, and the pandemic). Headcount planning is challenging enough in optimal circumstances—and almost impossible in times of extreme uncertainty. Companies are no longer confident enough to make long-term bets on real estate. Enter the surge of flexible space—the space solution the head of real estate can offer right now, at low risk, that gets employees back to the office.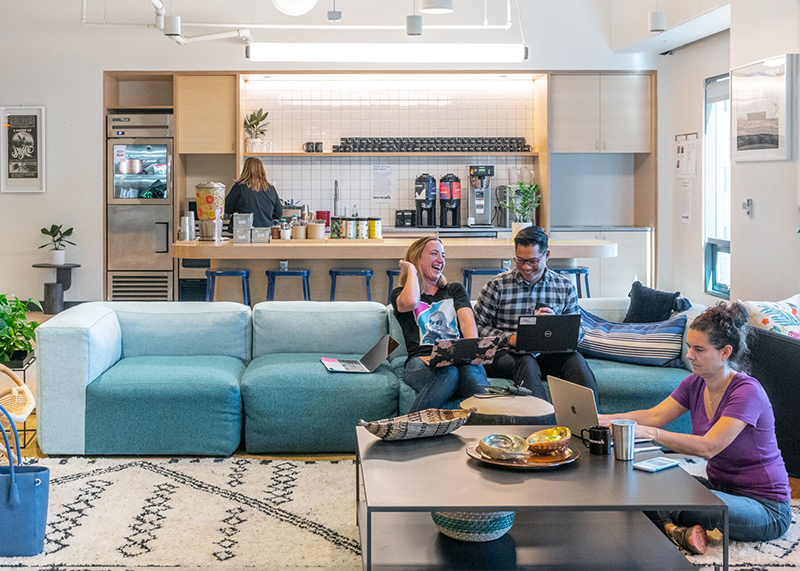 That's one reason WeWork offers transferability to our members. This is a company's ability to move its offices from one city to another (location transferability), or move one service or product to another one (product transferability). This is the epitome of flexibility.
As a company thinks about all aspects of the future of the office, the most successful heads of real estate will drive a model that is conducive to the way people work, drives talent acquisition and retention, and prioritizes risk mitigation.
The office is not dead, it's just fundamentally changed. WeWork, through our global flexible product offerings, is uniquely positioned to aid heads of real estate in navigating their companies' needs today and well into the future. Driving real estate strategy has never been more important.
Tom Bruister is a 15-year veteran in the real estate industry and leads WeWork's enterprise sales team in the Western United States and Canada. Prior to joining WeWork, he was vice president of people and places, leading the real estate function for Quantcast globally. Bruister also held senior-level positions in the real estate department at McKesson as well as JLL. When not focusing on the future of work, he enjoys exploring new playgrounds with his two-and-a-half-year-old son, going to any art gallery he can find, and traveling (once that is a thing again).
Rethinking your workspace?