Dialpad is a cloud communications platform that makes it easy for companies to communicate internally and externally through different channels—phone calls, video meetings, and messaging—all from a single app. What sets the platform apart is its built-in AI, which helps companies get the most out of their meetings with real-time transcriptions, action logging, and automated call summaries, so participants can focus on the conversation rather than on taking notes.
The company, which was founded in 2011, cares just as much about workplace ease and quality for its own employees as it does about that of its client companies. Dialpad began with one office in 2017 and has since grown to about 1,090 employees spread out around the world. There are offices in WeWork buildings in London, Phoenix, San Ramon, CA, San Francisco, Tokyo, Sydney, and Bengaluru, India; Dialpad employees also use WeWork All Access passes, which allow them to work from hundreds of WeWork buildings. It's all part of a connected community supported by a hybrid work philosophy that Dialpad embraced from the start.
Collaboration across multiple locations has always been part of the company's DNA. During the pandemic, "we just needed to accelerate it, and we did that," says Tasha Liniger, chief human resources officer at Dialpad.
Challenge: Expanding the borders of a global workforce to compete for talent
Dialpad has always opted to hire the best talent wherever they're located. With the ability to have employees work out of a number of smaller hubs, the company sought to make investments in untapped markets so they could hire the best talent while staying fiscally responsible. But being a global, remote company had its own challenges. Reinforcing the company's culture in smaller hubs around the world is more challenging than doing so in one central location, especially during a pandemic.
With a rapidly expanding workforce, building "stickiness"—that loyalty to a manager or community—is Dialpad's priority and a big challenge. When people don't work in the same location every day, a company can't rely on its employees to organically create those relationships that make working together more enjoyable. During the pandemic, employees were together even less than before.
WeWork helps us be flexible, nimble, adaptable, and to pivot quickly as the markets change and the opportunity changes.

Tasha Liniger, chief human resources officer at Dialpad
But Dialpad's culture is its cornerstone and it's why Dialpad's employees stay—they love their jobs and the people they work with, explains Liniger. So the company needed to do all it could to support employees and make sure they felt supported and productive no matter where they work.
"Our main goal is to provide folks with an alternative to just working in their homes," says Liniger. "When we have Dialers in a region where we don't currently have an office space and they would like to have access to a workspace outside of their home, we give them WeWork All Access passes so they can be a part of a community."
Not everyone needs to be in the office at the same time for the same reasons. The company's approach has always been to maximize the time employees are in the office, creating the right experience for a team member based on their role and seniority. Certain roles demand more time in the office because those members thrive on competition or working side-by-side with a sales engineer or a seller, for example, or because they need a deep immersion during their first year. Other, more independent roles may use the office primarily for group experiences, like team-building or brainstorming sessions
Solution: Office space that furthers a flexible hiring model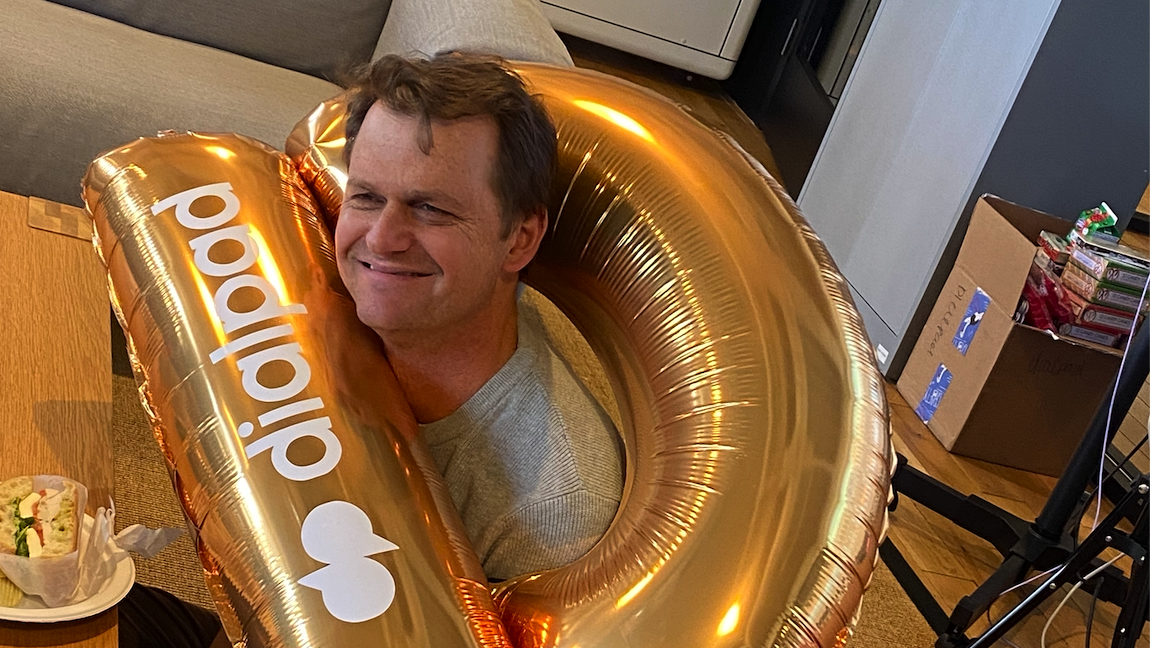 Since 2017, Dialpad has leveraged WeWork's workspace solutions, so that the company can focus on attracting and retaining talent. This strategy is more important than ever in a time when the competition for talent is intense. Dialpad's offices in India, Japan, Australia, England, and three in the United States are all located in WeWork buildings.
As Dialpad expands into additional markets, the company doesn't waste any time trying to find commercial real estate in international locations. Instead it relies on WeWork to provide offices, conference rooms, and desks for new workers. If a location has enough great talent that can be hired in the next 12 to 18 months, the culture of the people matches Dialpad's culture, and there's a WeWork building to access, then Dialpad will open a new office there, says Liniger.
"Some part of our expansion is the flexibility to hire a few people who are really strong talent, who don't live near our hubs, and to give them a WeWork pass so that they can be a part of a community, even though they may not be near our hub," says Liniger.
Result: A culture with engaged employees
As Dialpad continues to grow, so will its talent needs. By giving employees access to WeWork locations, Dialpad can provide a place for them to meet and come together.
"The barrier to entry for global expansion has changed thanks to WeWork and other third-party companies we use to onboard employees and to enable us to provide a great employee experience anywhere in the world," says Liniger. "WeWork has helped to create this flexible hiring model for us."
By being prescriptive about when employees need to be in the office and creating the right experience with the right in-person interactions for that time, Dialpad is able to create and maintain the connectivity and stickiness that's core to its culture.
"WeWork helps us be flexible, nimble, adaptable, and to pivot quickly as the markets change and the opportunity changes," says Liniger. "That is what we are harnessing as one of our superpowers, and that allows us to grow in markets very quickly, faster than our competitors. It's one of the major values in our partnership."
Andrea Murad is a writer with a passion for storytelling. She covers business, finance, and technology, and her work can be found on BBC and The Real Deal, and in Global Finance magazine.
Rethinking your workspace?