The future of work is flexible
Adapt to the changes of tomorrow. With WeWork, you have a flexible real estate platform that lets you use our space on your terms.
Plan with confidence
Evolve your workplace strategy to balance office density, health and safety, and employee happiness.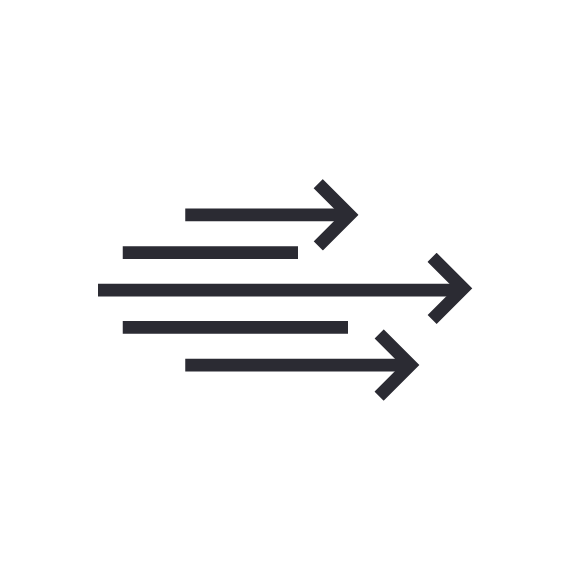 Move and work on your terms
From flexible commitments to spaces that can scale on demand, give your portfolio the agility to keep up with change.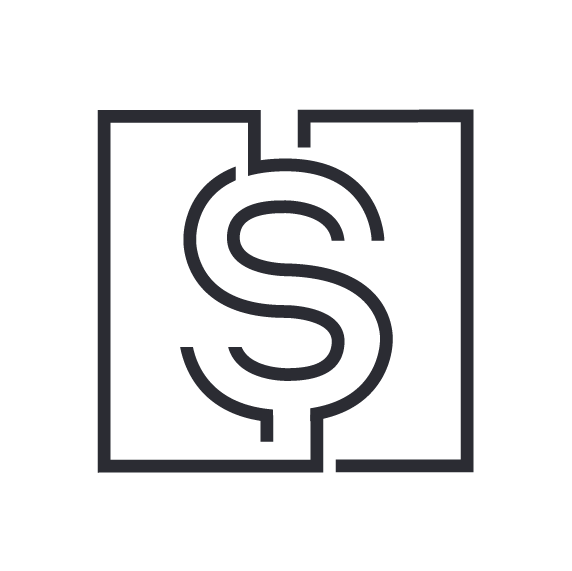 Reduce upfront costs and risks
Future-proof your real estate with cost-effective solutions that minimize capital expenditures. Gain predictability with one consistent monthly bill.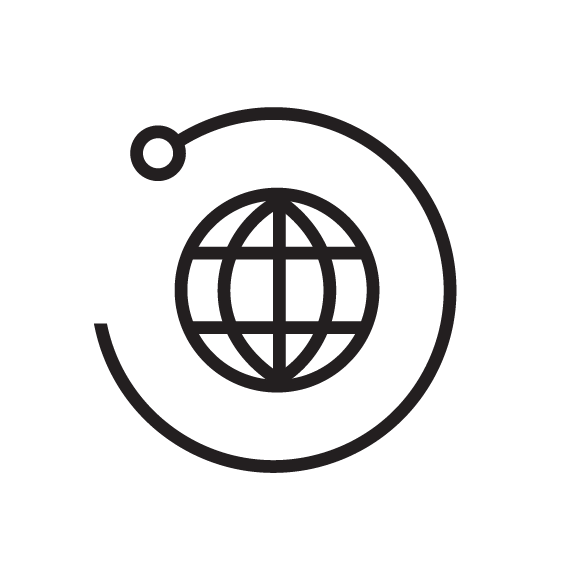 Access a world of options
Our portfolio of 700+ buildings in 35+ countries gives you easy access to workspace when and where you need it.
Solutions that flex to your needs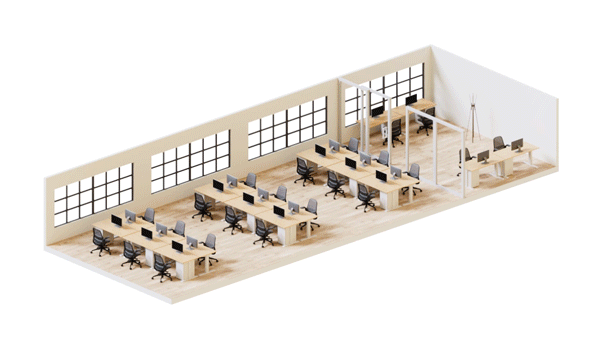 Create a hub for collaboration
As more teams work remote, it's crucial to make the most of your in-person time together. Convert your current office to a workspace specially designed for collaboration—ideal for meetings, brainstorms, and presentations.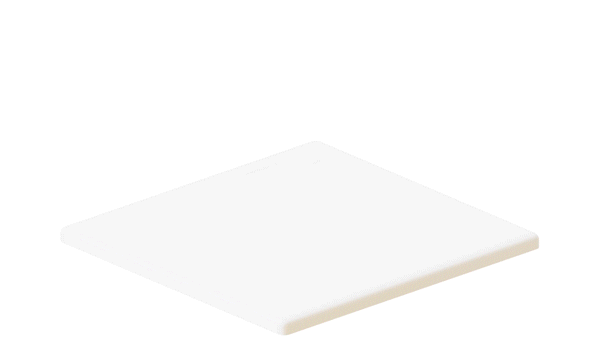 Work from home and near home
The home office can have its shortcomings: lack of space and privacy to name a couple. Give employees the option to work from a private office close to home, or access workspace when and where they need it. Here, they can get more out of their day with convenient commutes and a quiet, professional workspace.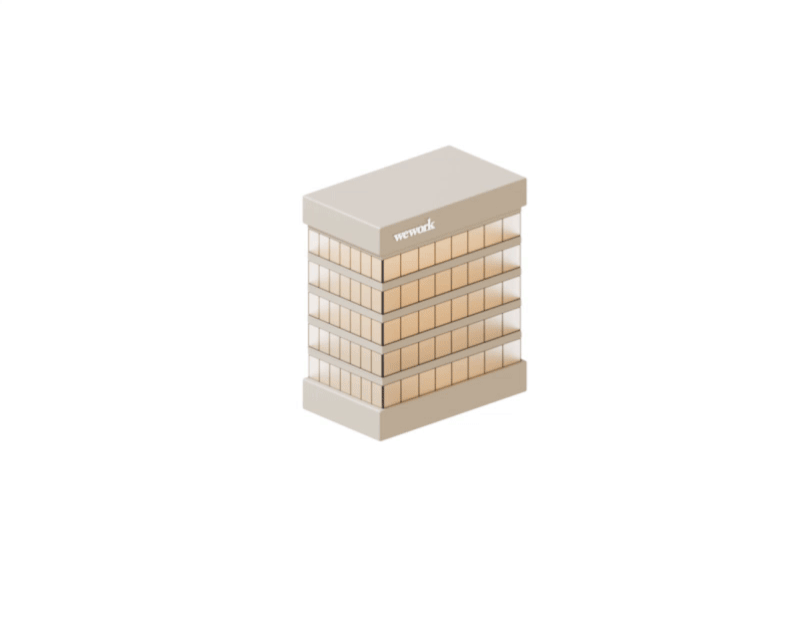 Decentralize your offices
Bring the workplace closer to your employees with our 700+ locations. By having multiple satellite offices in a city, you'll shorten commutes for distributed teams while providing a space for collaboration.

De-densify your space
Whether it's having a dedicated space for rotating teams or multiple offices in the same building, our spaces can adjust to fit as few or as many people as needed—making social distancing in the workplace simple.
Try WeWork All Access at a special rate for the first three months
NEW MEMBER OFFER
Unlock hundreds of workspaces worldwide with WeWork All Access. For a limited time, new members can enjoy the flexibility of WeWork All Access at an introductory price for the first three months then the full applicable rate thereafter. Terms apply.
Prioritizing your health and safety
In response to COVID-19, we are enhancing our cleaning standards to give you peace of mind in the workplace.

Increased sanitization
We are disinfecting common areas more frequently and are providing complimentary sanitization products in our spaces, including 45,000+ hand sanitizing dispensers, and 33,000+ wipe dispensers.

Prioritizing personal space
By modifying shared spaces with staggered seating and buffer zones indicated by 65,000+ floor vinyls and 400,000+ tabletop vinyls, teams can practice healthy social distancing in the workplace.

Behavioral signage
New cleaning standards and capacity protocols will be reinforced with strategically-placed signage in over 25 different languages.
Speak with a workplace solutions expert today
Workplace trends and insights
Navigate the future of the workplace based on WeWork's decade of learnings and global insights
WeWork All Access Introductory Pricing Terms and Conditions for the United States, United Kingdom, Ireland, France, Germany, Italy, Spain and Belgium: This introductory pricing offer ("Offer") is not valid for current WeWork members. Offer redeemable from June 29, 2021 through March 31, 2022 and the WeWork All Access membership agreement must be signed by March 31, 2022. Offer participants will receive a WeWork All Access membership and access to all participating WeWork locations at the introductory price of US$/£/€ (as applicable per the country in which the Offer is being redeemed) 199 plus applicable taxes per month for the three full calendar months following the month in which you redeem the Offer and your payment for the month in which you redeem the Offer will be prorated at the discounted price from the date on which the Offer is redeemed through the end of that calendar month (the "Trial"), subject to WeWork's All Access Membership Terms and Conditions. In the event you remove the promotional code during the checkout process no discount shall be applied. Limit one (1) membership per individual and ten (10) memberships per company. Each participant may only take advantage of the Offer once. At the end of the Trial, participant's WeWork All Access membership(s) will automatically renew on a monthly basis, and the payment method on file will be automatically charged US$/£/€ (as applicable per the country in which the Offer is being redeemed) 299 plus applicable taxes on the first day of the following month. To opt out of the automatic renewal, you may cancel your WeWork All Access Membership in accordance with the WeWork All Access Membership Terms and Conditions by contacting us at help@wework.com or through the WeWork app or website by clicking "Account", then "Support", then "Membership", and submitting a request to cancel. Offer available for individuals or companies primarily located in the US, Ireland, UK, France, Germany, Italy, Spain and Belgium only.