New workplace solutions
Strategies and designs for the future of work
As the global pandemic progresses, we're getting a clearer view of how the sudden shift to remote working might have permanently changed our idea of what a workplace is and can be.
Overnight, the physical office vanished, replaced by a network of makeshift desks in spare bedrooms and cramped apartments, each connected by an invisible tether to a virtual meeting room and a Slack channel.
The workplace is no longer somewhere. Instead, it's everywhere, with all of the benefits and drawbacks that implies.
Remote workers treasure the newfound flexibility and freedom of no longer having to endure long commutes or miss out on valued time with their family, friends, and pets. But for many, the transformation of the workplace from a tall building with desks, elevators, and meeting rooms, to a boundless, abstract concept that can permeate every part of your life at any time of day? Well, that part is less appealing.
A year and a half on from the onset of COVID-19, the limitations of remote working have become as obvious as the benefits. This helps to explain the rise in popularity of new ways of organizing the workplace, such as flexible working arrangements and hybrid offices, which aim to marry the advantages of collaborating in-person and working remotely or from home.
How COVID-19 has accelerated the need for a new workplace
It's tempting to think that COVID-19 diverted the trajectory of the workplace—like pulling on a railroad switch—but most agree that the pandemic accelerated existing trends toward online collaboration and remote working.
After all, most of the tools, infrastructure, and software that companies needed to go fully remote were ready to be used on day one of lockdown. The pandemic would be no more or less tragic on a human level, but we can imagine how much more difficult daily work life would have been had COVID-19 arrived even 10 years earlier.
Before the pandemic started, we were beginning to value flexibility in our work. A 2020 FlexJobs survey found that 81 percent of respondents would be more loyal to their employer if they had flexible work options, and 27 percent say that the ability to work at home as much as they want is so important to them that they are willing to take a 10 to 20 percent pay cut to have that benefit.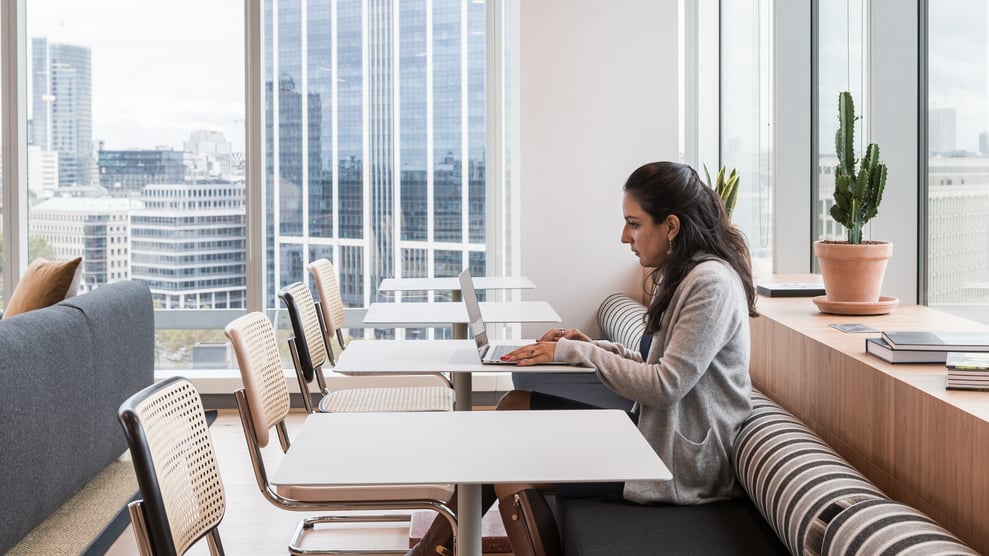 New technology meant that the type of work we were doing in the office was also changing rapidly. Faster internet connections and better mobile devices allowed for seamless videoconferences and always-online messaging. Web-based office tools and editing suites enabled effortless sharing of files and backing up of documents.
Even when we were still sitting beside one another, the workplace was becoming less and less physical. Employees were realizing that they don't always need to be at the office, and companies began to offer flexible working arrangements to attract the best new talent. The stage was already set for a tectonic shift toward a new kind of hybrid or fully remote workplace. The pandemic didn't change this, but brought us closer to it.
Home office: the forerunner of change
The rise and fall of the modern home office began with the walnut-paneled studies of midcentury suburbanites and ended sometime in the 1990s, with cheap IKEA desks, dusty iMacs, and printers that never work.
Shrinking apartments drove the home office to near-extinction, but the unexpected shift to remote working gave this once-maligned interior feature a new lease on life. More of us are finding ways to create a custom-built workplace inside the home, using whatever space we can find. Small industries have cropped up around converting even the tiniest alcoves into functional desk space. Poke around on Pinterest and you'll see countless examples of entire home offices wedged into closets.
This isn't just a cute interior design trend. The return of the home office—whether it's an entire room or a cleverly repurposed nook—represents a new type of workspace. For remote workers, it's an expression of the need to have a dedicated place where we can be productive, and perhaps even more important, one we can walk away from when we're finished working.
Sharing, not owning
So what does the future hold for the office? Which of the lessons learned from the pandemic will be discarded and which will be kept?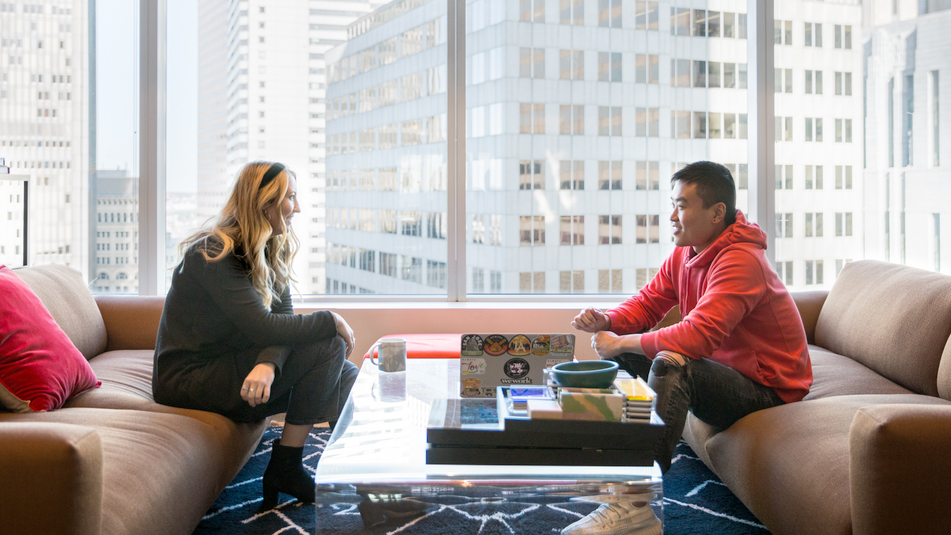 For most companies, the future of the workplace is hybrid. The hybrid model will take the freedom and flexibility of remote work and enhance it by offering workers access to shared spaces where they can collaborate or simply get out of the house to focus. The future of the workplace is cost-effective for business, turning empty desks and unused meeting rooms into creative new spaces that support more agile kinds of working.
The future of the workplace is a shared space that can be used by more than one company. In a 2020 survey by Salesforce, younger employees expressed the strongest desire to return to the office, as they greatly value face-time with colleagues to help them build new relationships, network, and access mentoring. The new workplace is a venue for the types of interactions that can't happen remotely.
What should be the focus of the new workplace?
Flexibility. Employees should have the option to choose where and when they do their best work, whether that's at home, in the office, or in a shared coworking space near where they live.
More freedom. The office should include a variety of versatile shared spaces that workers can freely move between depending on the kind of work they're doing, e.g., quiet areas, open-plan spaces, and touchdown spaces.
Easy organization. Flexible doesn't mean disorganized. Office hoteling and other booking systems for reserving space give the workplace manager complete control over occupancy levels.
A new way to collaborate. Having fewer overall desks means the hybrid workplace can introduce breakout areas and other informal spaces for laid-back meetings and project planning.
Cost-effective. With only a portion of all employees using the office on any given day, the office footprint can be made smaller or subleased to another company to reduce overheads.
Cutting-edge technology. The tools and software many companies relied on to enable remote working during lockdown will continue to be an important part of the operation of the hybrid office.
New workplace strategies
Flexible product options in the new workplace
The future of the workplace with WeWork
WeWork has everything you need to begin your company's transition to a more agile way of working. No matter how large or small your team, WeWork offers hybrid office space that scales to meet your needs and is there when you need it.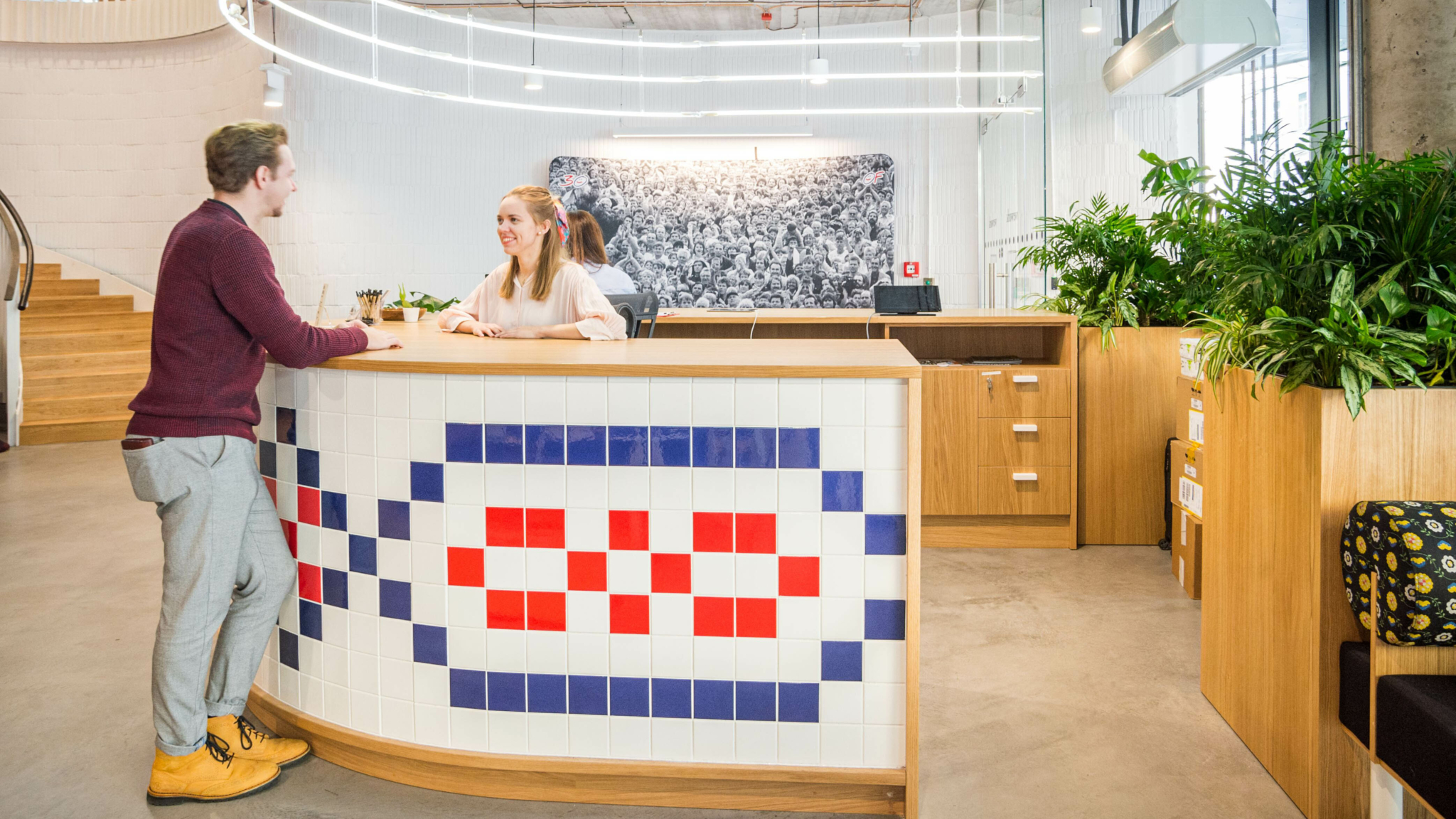 With WeWork All Access, you can find inspiring and adaptable offices in hundreds of dedicated workspaces in WeWork locations around the world. For even greater flexibility, WeWork On Demand gives you access to stylishly designed workspaces and meeting rooms in dozens of cities, with no monthly commitment to worry about.
The return to the office presents a huge challenge for businesses already facing difficult circumstances, but it's also an opportunity to reenvision the workplace to support a more sustainable, inclusive, and flexible way of working.
Steve Hogarty is a writer and journalist based in London. He is the travel editor of City AM newspaper and the deputy editor of City AM Magazine, where his work focuses on technology, travel, and entertainment.
Rethinking your workspace?