Work by the Numbers is a deep-dive into the biggest trends, research and surveys in the world of work and real estate.
A record 4.5 million American workers quit their jobs in November 2021, continuing a trend known as the great resignation. While many have switched to other full-time jobs, a growing number of workers are turning to self-employment.
According to data from MBO Partners, a company that conducted a long-running study of independent workers, the number of people earning an income from independent work in the U.S. has risen to 51 million in 2021, a 34 percent increase compared to 2020. Independent work arrangements encompass a wide variety of work situations—ranging from part-time, project-based engagements to full-time businesses.
While some use gig work to supplement their incomes, others choose independent work because it allows them to pursue their passions and with better pay and increased flexibility.
What is the freelance economy and who is joining it?
The freelance economy refers to a system in which self-employed workers earn an income by completing work outside of a traditional full-time job. While some freelance workers also have full-time jobs with benefits, others rely entirely on freelance work for their income. The share of full-time freelancers who solely rely on freelance work to make a living grew 25 percent in 2021 to 3.4 million, according to MBO Partners.
Some people take on freelance work while between full-time jobs. These temporary freelancers plan to reenter the job market, as opposed to others who freelance either part-time or full-time with no intention of getting hired into a full-time position.
Platforms like Fiverr, Upwork, and social media have made it easier for self-employed people to connect with clients and customers away from a traditional full-time job. A recent study by UpWork of 6,000 U.S. adults found that the majority of all freelance work in 2021 (53 percent) was highly skilled freelance work (up from 45 percent in 2019), in fields like computer programming, writing, design, IT, marketing, and business consulting. Upwork also found that freelance work contributed $1.3 trillion to the U.S. economy, $100 million more than in 2020.
More than half of people with a postgrad degree engage in freelance work
51%
with a postgrad degree
35%
with a bachelor's degree
35%
with some college or an associate's degree
Upwork found that a staggering 51 percent of workers with a postgraduate degree did some form of freelance work in 2021, up 6 percent from 2020. That includes those with full-time work who freelance on the side and those who freelance full-time. Those with a bachelor's degree are the next most likely to freelance, but at a lower 35 percent.
While freelancers were once relegated to home offices and coffee shops, they now have the ability to work from anywhere in the world. Flexible coworking options like WeWork All Access and WeWork On Demand give freelancers the key to beautiful spaces all over the world where they can meet with clients, collaborate with others, or simply get out of the house to add routine and focus to their day. In addition to working from coworking spaces, many also sign up for a private office away from home that can help their businesses thrive.
What do freelancers do?
Freelance work spans a wide range of industries and functions. The work can be project-based assignments that last a few days or weeks, or long-term engagements that involve ongoing consulting services for in-house teams that don't have the bandwidth or skills to manage certain projects. Freelance work can also include creators earning a living making content and cultivating an audience online.
Certain industries lend themselves more easily to freelancing. Upwork found that 77 percent of those who work in art and design engaged in freelance work in 2021. That includes freelance illustrators, video producers, animators, and graphic designers. A graphic designer, for instance, can often earn well over six figures freelancing full-time.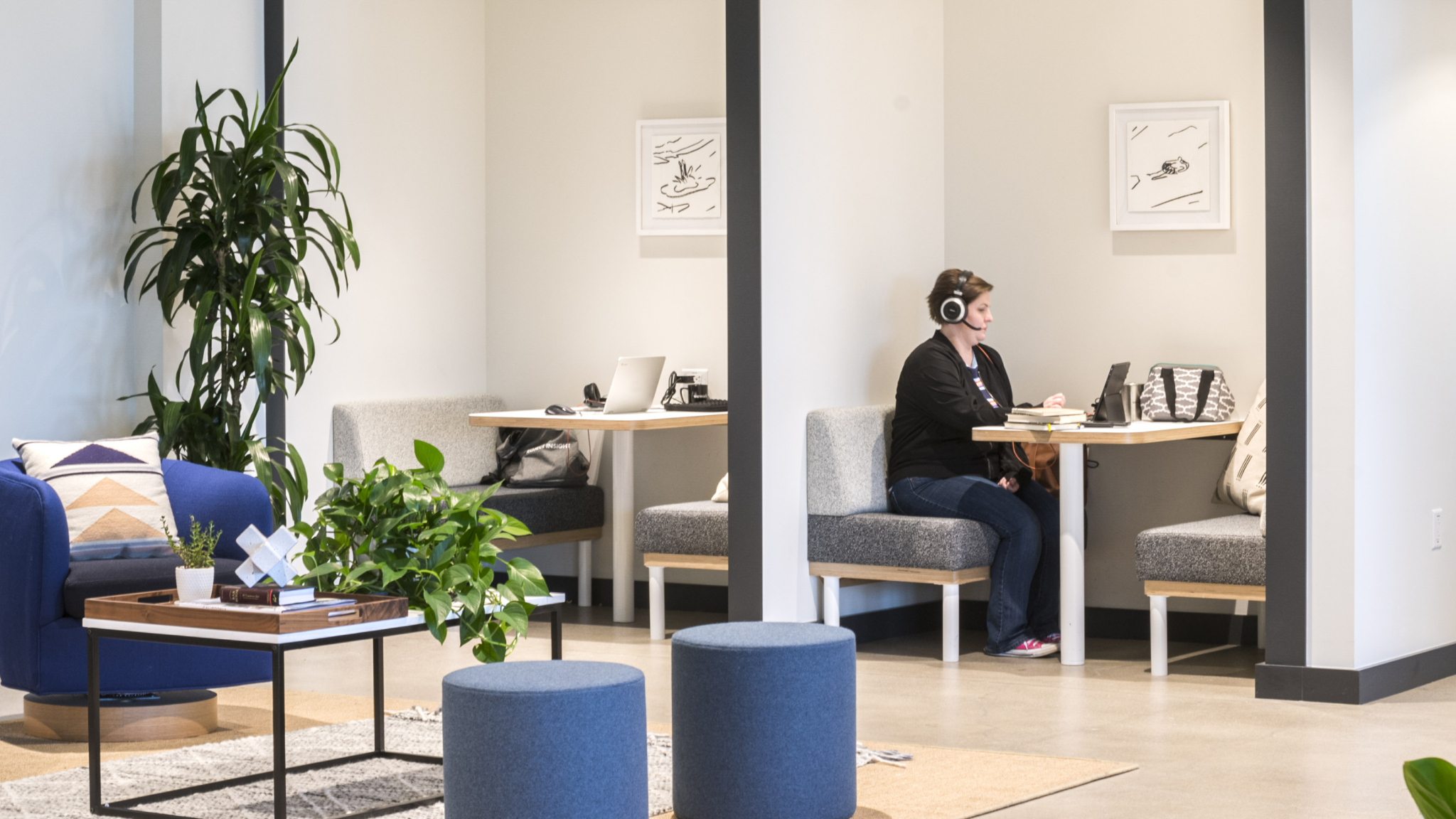 Marketing had the next highest percentage of freelancers at 58 percent. This could include freelance strategists, copywriters, digital marketers, creative directors, project managers, and social media managers.
The field with the next highest percentage of freelancers was computers and mathematics at 53 percent. These more technical roles include software engineers, data analysts, and business analysts.
Not all freelance work involves consulting or project-based work for corporate clients. Many entrepreneurs create their own businesses in areas like accounting and tax prep, event planning, or selling crafts online. The US Census Bureau found in 2021 that there were 50 percent more businesses formed every month during 2021 compared to before the pandemic, with particular gains in sole proprietorships and LLCs.
Content creators and influencers are another growing segment of the freelance community, with an estimated 50 million independent content creators around the world. Platforms like YouTube, Twitch, TikTok, Instagram, Soundcloud, Substack, and Medium allow these creators to build serious audiences. They earn revenue through advertising, sponsored content, subscriptions, merchandise, donations, and a variety of other ways, giving rise to thriving businesses. Spending by companies on influencer marketing in the U.S. increased by 33 percent in 2021 and is expected to reach $4.14 billion in 2022, demonstrating that the earning potential for creators is larger than ever.
Why people choose freelance work
Freelancers have the flexibility to make their own schedule and work from wherever they want. For part-time freelancers—those with full-time jobs who do freelance work on the side—the opportunity to gain experience they can't get at their full-time jobs and a chance to pursue a passion are key motivators.
Full-time freelancers have a range of motivations. One big one is the belief they can earn more money freelancing. Upwork found that 44 percent of freelancers say they make more than they would for a traditional employer, 18 percent say the same, and 38 percent say less.
MBO Partners found that 3.8 million freelancers reported earning over $100,000 in 2021, up 30 percent from 2020, the highest increase since the survey began in 2011. That said, freelance incomes vary widely and there's no clear assurance that freelance work is the key to fortune.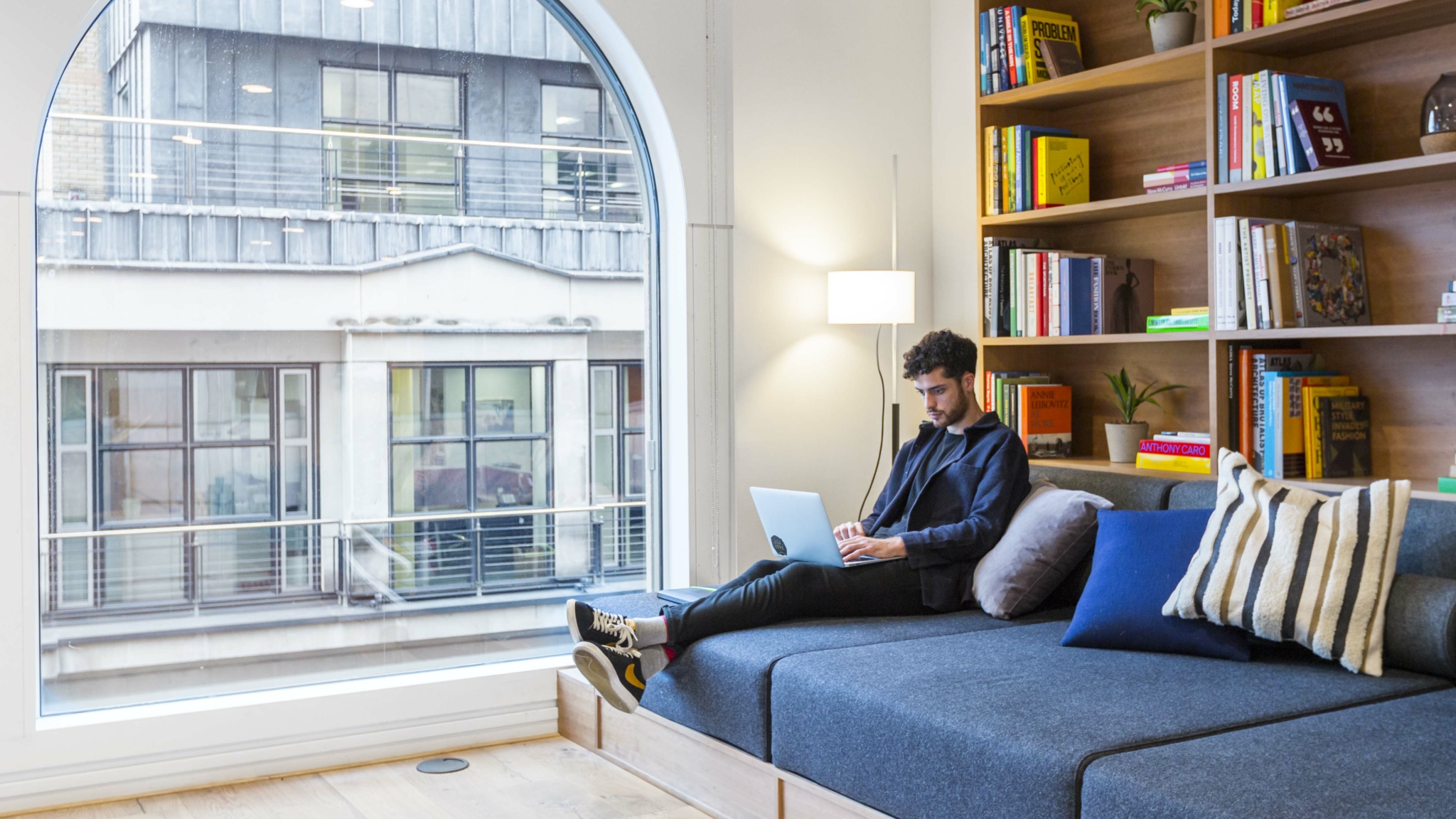 While salaried workers generally know exactly what they're going to earn each month with occasional opportunities for raises, freelancers can increase their income by taking on additional projects, new clients, or working more hours, which is likely why many see opportunities for higher earnings. Also, freelancers seem to be motivated by the fact that they have more control over their schedules and the projects they work on.
The ability to control when and where work is done, or flexibility, is another important factor. Upwork found that 78 percent of skilled freelance workers cited schedule flexibility as a key reason for freelancing, 73 percent cited location flexibility, and 53 percent cited remote work as a top draw.
All of these factors have freelancers feeling highly satisfied with their work. MBO Partners found that 87 percent of the full-time freelancers it surveyed reported feeling happier working on their own than working a traditional full-time job, and 78 percent said they felt healthier.
Challenges facing freelancers
The biggest challenge facing freelancers is generating work. Finding clients, locking in projects, and securing consistent work that pays enough to make a living is no small task. A huge amount of work can go into securing a freelance career. Many freelancers spend years laying the groundwork to support their quest for independence.
Freelancers are in charge of many of the administrative tasks that typically fall to human resources departments when employees have a full-time job. They have to sign up for benefits including health and dental insurance and retirement plans by themselves. They have to keep their own books and make sure they're filing taxes correctly and on time. Some freelancers can be responsible for as much as a 15.3 percent self-employment tax in addition to regular income taxes. This covers taxes that are normally paid by employers for things like Social Security and Medicare.
On top of the financial strains of freelancing, the isolation that comes from working solo can also take a toll on well-being, productivity, and creativity. Independent work can be freeing and enriching, but it can often limit the social interactions that come with traditional jobs.
Spending time in coworking spaces can break up the monotony of working from home and introduce a much-needed social component to a freelancer's workday. It can potentially provide new connections and a comfortable and inspiring space to focus. WeWork All Access and WeWork On Demand unlock beautiful spaces all over the world. For the growing number of freelance professionals, that sense of routine and community can help them thrive in their new independent careers.
Bradley Little is a writer and content creator based in New York City.
Rethinking your workspace?