Creative agencies have always grappled with how to get the most out of their talent. In 1998, the Harvard Business Review cited that flexibility in how, when and where employees work was a major influence on creativity. What can kill innovation in creative fields? Strict policies and processes and a lack of freedom and autonomy at work. The creative process doesn't flow on demand, and locking creatives into a traditional in-person, eight-hour working day is neither inspiring nor productive.
Now, as businesses reinvent the way they work, agencies are on the cutting edge of innovating around how and where they work.
WeWork All Access came about to help businesses of all sizes find their place in the new normal. A subscription-based membership that allows people to work from spaces in hundreds of locations worldwide, WeWork All Access is a popular option for creative agencies that want flexibility. Some combine it with other products, including dedicated, private office spaces. Others use it as their sole workspace solution to enable a global workforce. 
Here's how three creative agencies use WeWork All Access to solve their workspace challenges.
Space for a global, remote creative archviz team
In 2017, Henrique Driessen founded Elephant Skin, a creative architecture visualisation (archviz) agency that creates CGI illustrations, interactive tours and videos of buildings to help property companies tell their stories.
In just five years, this fully remote agency has become a global organisation with more than 100 employees working from 30 cities across three continents. 
The challenge
While Driessen embraces a fully remote work model, he also places high importance on company culture. For him, that means connecting with his employees – known internally as 'Elephants' – in different ways, including through the company's 'hello' culture. Each day, wherever in the world they are, employees start the day by greeting each other on Elephant Skin's platform. 
WeWork gives us a solid structure in places where we don't know the culture – a sense of security in an unfamiliar city.

Henrique Driessen, Founder and Chief Growth Officer at Elephant Skin
But Zoom meetings and message boards aren't enough to bring people together in a way that sparks innovative ideas and creative inspiration. 
'People need people,' Driessen says. 'We need to interact with one another. We need to see faces and exchange ideas – so we need to meet sometimes.' 
The solution
As someone with a background in urban planning and architecture, Driessen had been familiar with WeWork's flexible workspace model. He opened his first dedicated office in Miami's WeWork Wynwood Garage, and over time WeWork expanded the footprint of the space to accommodate a higher headcount and changing needs.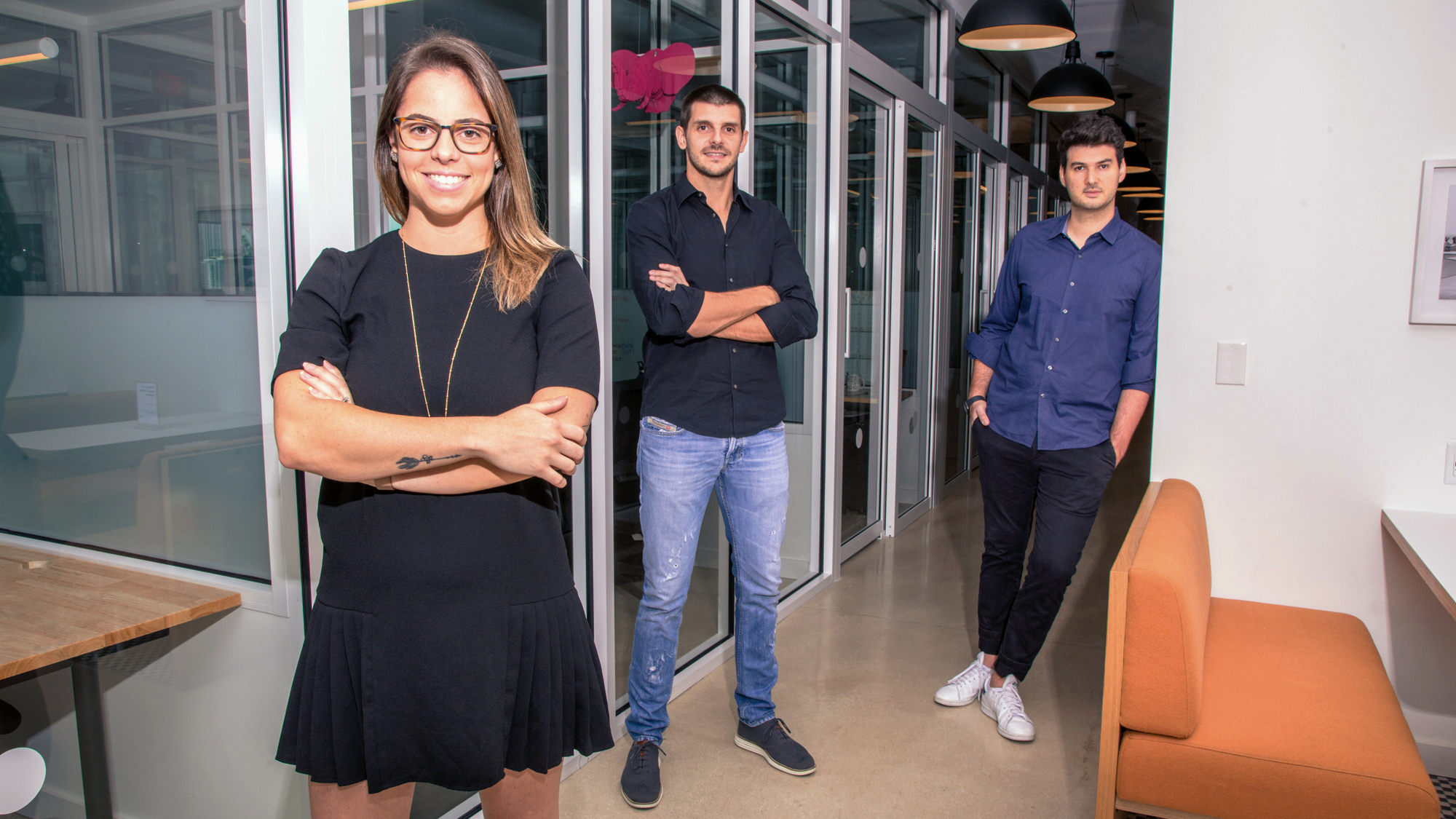 Today, Elephant Skin has dedicated offices at WeWork Carlos Gomes 1672 in Porto Alegre, Brazil, and WeWork 830 NE Holladay St in Portland, Oregon. And, since Elephants live and travel all over the world, employees have WeWork All Access passes.
The result
Elephants can find familiar workspaces at the nearest WeWork location, whether they need a desk for focused work, a conference room for a client touch-base or a spacious lounge to meet up with coworkers. 
Driessen often heads straight for the closest WeWork when he travels for business or needs to interview job candidates. Recently, a group of Elephants travelled to Dubai for a trade show and met at a local WeWork to drink coffee and talk shop. 'WeWork gives us a solid structure in places where we don't know the culture – a sense of security in an unfamiliar city,' says Driessen.
In 2021 alone, Elephant Skin enjoyed growth of 150 per cent. Its remote-first approach means the company can source top talent from anywhere in the world.
A digital marketing agency opens abroad
Alex Reyes was a consultant and digital nomad in Tulum, Mexico – working everywhere from coffee shops to coworking spaces –when Grupo W, an interactive digital marketing agency, brought him on as director of business development and internationalisation. 
The challenge
Reyes moved to Mexico City and was tasked with spearheading the transition of Grupo W's commercial operations into larger markets like Mexico City, New York and Dubai. But, he says, the small size of the company made traditional office space prohibitively expensive, likely limiting them to 'a very small office with no accommodations. Even the printers would be a huge investment for a company with a business unit as small as the one I'm working with.'
The solution
Reyes, once a self-described 'hermit', said his perception of office life changed after lockdown. 'I need to go out and have the possibility of building up a social life around work. WeWork is the full combo.'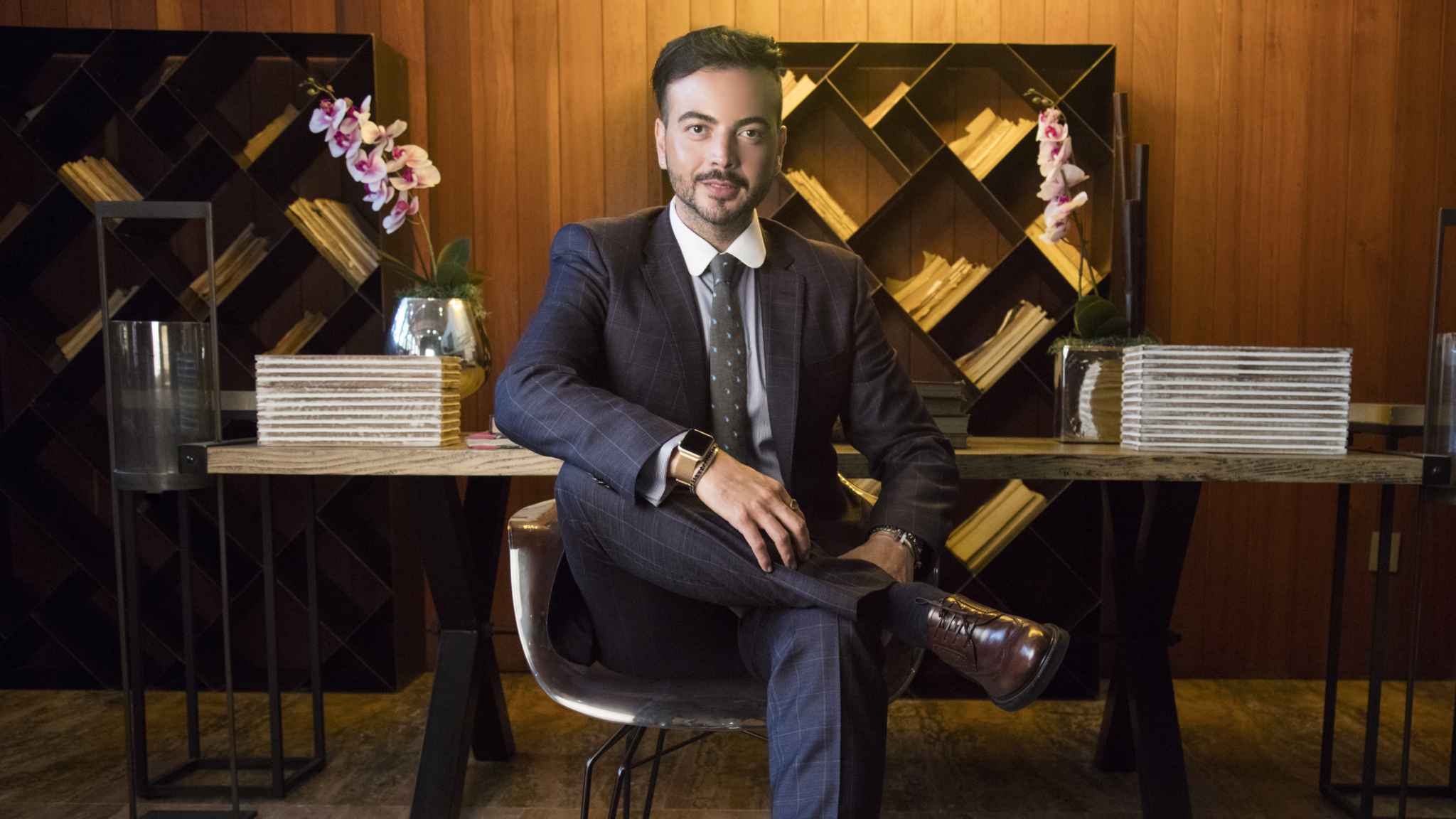 He was interested in working from WeWork Reforma 26, did some research, and found that WeWork was more affordable than the coworking space the team was currently using – and franky, better. 'To have facilities with the level of amenities WeWork offers for those few employees who work from Mexico City would [otherwise] be impossible,' Reyes says. His research paid off, and Grupo W signed on with WeWork All Access. 
The result
Reyes splits his time among three Mexico City WeWork locations, typically taking client meetings at WeWork Reforma 26, near his home. For focused work, he heads to WeWork Reforma Latino, which he says is quieter. On Fridays, he socialises and networks at WeWork Varsovia. Now Grupo W is utilising WeWork All Access for its move into New York and Dubai. 
Reyes encourages other creative agencies to step out of the pre-pandemic, office-bound mindset. 'It's quite important… to be a part of this wave of transformation [and] reach out to places like WeWork to achieve new ways of transitioning, growing up, modernising and becoming part of what is happening right now.'
An influencer marketing agency meets centrally
In 2019, CEO Brandon Perlman moved his influencer marketing agency Social Studies into a 550-square-metre office space at WeWork 130 Madison Avenue in New York City. With his team growing, Perlman decided to upgrade to a larger WeWork space, and things went swimmingly – until lockdown. Everybody went home and began working remotely.
The challenge
During the pandemic, the company tripled, quadrupled and quintupled in size, Perlman says. Rapid growth brought new challenges to creating team unity in a fully remote company.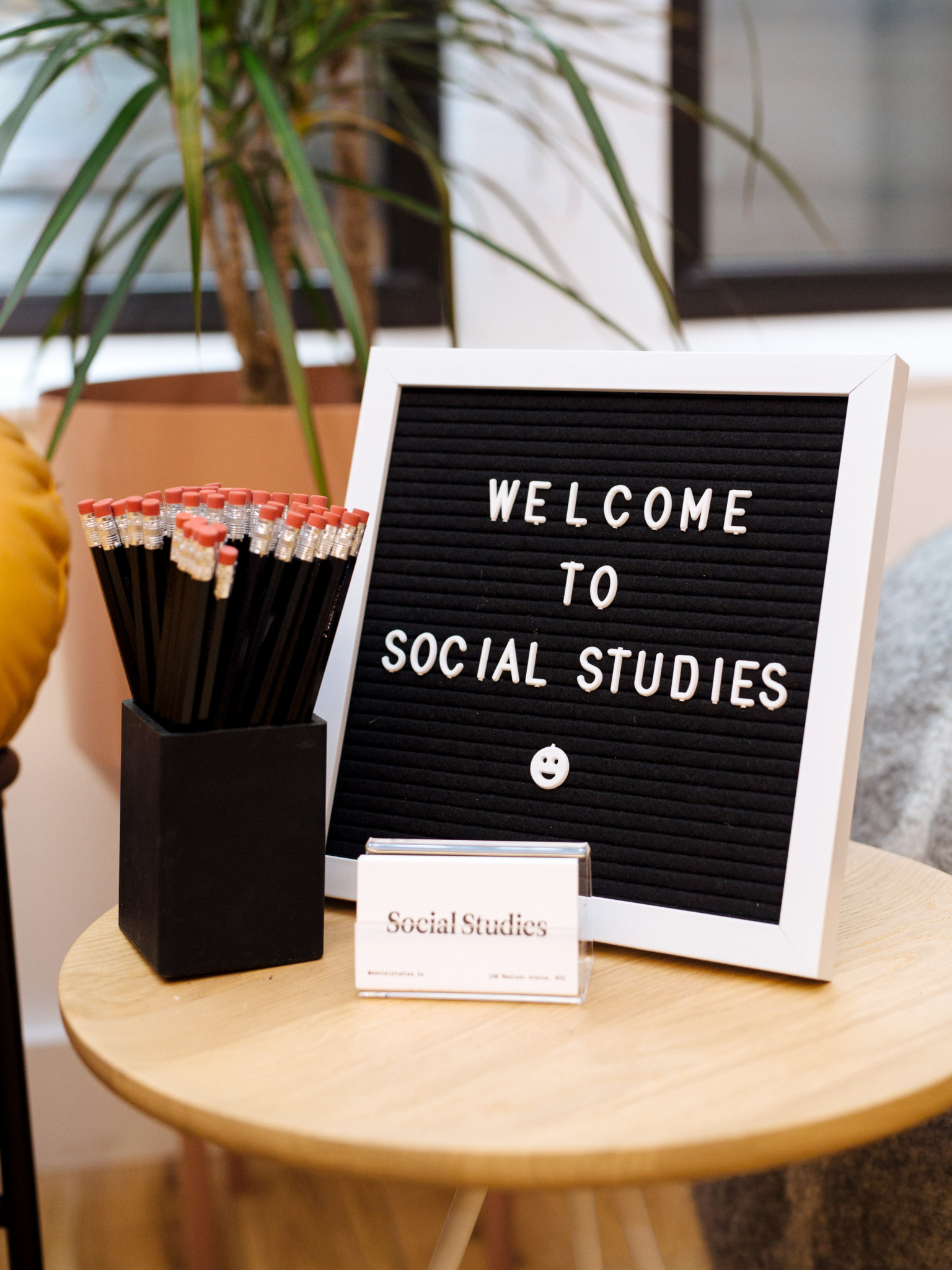 Perlman points out the importance of teams getting together in person – especially for younger creatives. 'It's just really vital for team building, culture building and giving them a reason to believe in the company.'
The solution
WeWork converted Social Studies' New York City headquarters into WeWork All Access passes for every Social Studies employee, enabling them to work at any WeWork location in the city – and around the world. The Social Studies team is now approaching a headcount of 55 across three major hubs: New York, Chicago and Los Angeles. Perlman says that 90 per cent of his team members live in one of these cities.
The result
The ability to have transferability among WeWork products helped Social Studies remain agile during its hyper-growth period. 
'We love being able to meet in a spot that is central,' says Perlman. 'And the team loves the ability to pick and choose locations that have conference rooms that cater best to them, or good food options nearby, or a general kind of comfort. 
Employees typically use their WeWork All Access passes daily or every other day. 'They're using them independently, or as a team or a pod, and that is incredibly valuable to us since we don't have a central, single office,' Perlman says.
Perlman likes the easy accessibility to workspace whenever and wherever he needs it. 'When I travel for work, I try to book a hotel near a WeWork,' says Perlman. 'Just to make sure I've got a place to pop into if I need to.'
Kristen Bailey is a veteran writer and editor based in beautiful Lincoln, Nebraska. She has a penchant for helping large and small brands create stories that tell the why.
Rethinking your workspace?