The ways we work have fundamentally changed. People no longer seek just work-life balance. They want the power to choose when, where, and how they work. They want the freedom to create their own schedules, to do work they find meaningful, and to be in a space that suits their unique needs. Gone are the days of a one-size-fits-all nine to five. In All the Ways You Work, WeWork members share how they're reimagining their professional lives and thriving in this new world of work.
Alex Reyes learned something valuable about himself during the pandemic: He's happiest as a digital nomad. At the beginning of the pandemic, Reyes, who founded a consulting company in March 2020, felt stifled by lockdown, stuck inside his home day in and day out. But as the world slowly opened up again, he embraced a more flexible way of working that was untethered to the same workspace or group of people every day.
Reyes, who at the time worked with wellness companies in Europe to diversify their business models and expand their global reach, felt free to move without disrupting his new company—first to Tulum and then eventually, Mexico City.
"I fell in love with the idea of working every day surrounded by different people, having the chance to work with and learn from them," Reyes says. When he moved to Tulum, he worked out of coffee shops and coworking spaces, with clients coming to visit him as needed.
In Tulum, one of Reyes's clients introduced him to the people at Grupo W, an interactive digital marketing agency based in Saltillo, Mexico. The company was a natural fit for Reyes, and he was brought on full-time last year as director of business development and internationalization, to lead the company's operational and commercial growth.
To have facilities with the level of amenities WeWork offers for the few of our employees who work from Mexico City would be impossible [without WeWork].

Alex Reyes, Director Of Business Development at Grupo W
Reyes moved from Tulum to Mexico City to help transition Grupo W's commercial operations from Saltillo to larger cities like Mexico City, New York, and Dubai. And he's using WeWork to spearhead that growth.
When Reyes was looking for office space for the Mexico City team late last year, he remembered WeWork from when he lived in New York City. He just so happened to be living across the street from WeWork Reforma 26, and when he visited the space, he instantly loved the vibe.
"It's nurturing. It's much more oriented to people in the creative space. It helps a lot," Reyes says. The WeWork locations in Mexico City are lively, he says. "The decorations are very vibrant with neon lights. You definitely feel like you are in Mexico, which is good."
At first, when Reyes brought the idea of his team working from WeWork to his bosses, they thought it would be too expensive. But Reyes did some research and was able to report that WeWork was more cost-effective than the coworking space the team was already working from.
Grupo W was convinced, and Reyes and his team became WeWork All Access members late last year. They now work mostly from WeWork Reforma Latino. Reyes appreciates how the shared space model allows small teams to enjoy a level of accommodation and comfort typical of large, expensive offices but at an affordable rate.
"To have facilities with the level of amenities WeWork offers for the few of our employees who work from Mexico City would be impossible [without WeWork]," Reyes explains. "Even the printers would be a huge investment for a company with a business unit as small as the one I'm working with."
When Reyes wants to meet clients or take a last-minute call, he'll use the Reforma 26 location across the street from his home. On Fridays, he visits WeWork Varsovia 36 to socialize and network, which he describes as the most cosmopolitan and social of the three Mexico City locations he uses.
"It's more like a catwalk than a business," Reyes says, laughing.
As Grupo W expands to New York City and Dubai, Reyes will be in charge of those teams as well, and plans to have them also work from WeWork. For him and his various teams, having the ability to travel between cities with access to a reliable, professional WeWork space is an advantage.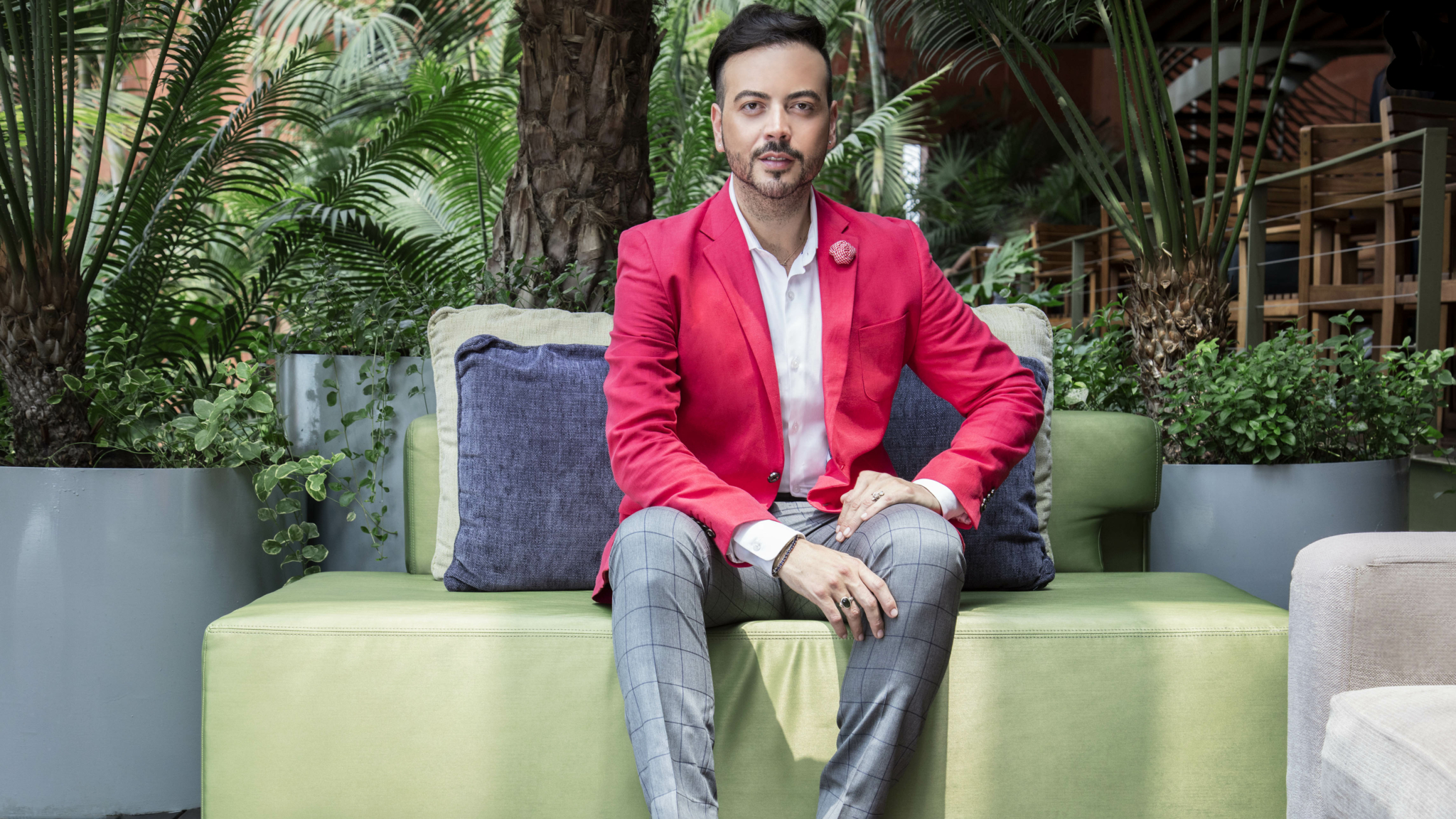 Among the many benefits of working from WeWork spaces, Reyes notes one that is especially valuable to older, more established businesses like Grupo W. He believes that WeWork can help usher these companies into the new, post-pandemic era of work.
"It's quite important for older companies to be a part of this wave of transformation," Reyes says. "It's compulsory to reach out to places like WeWork to achieve new ways of transitioning, growing up, modernizing, and becoming part of what is happening right now."
J. Agrelo is a freelance journalist in Chicago. His work has appeared in The Washington Post, Mother Jones magazine, and Slate. You can find him on Twitter at @JstnAgrlo.
Rethinking your workspace?