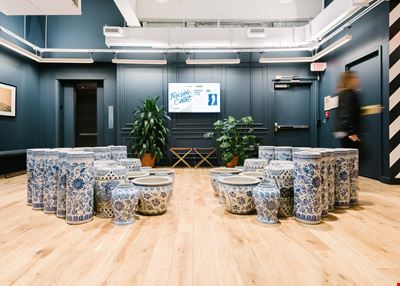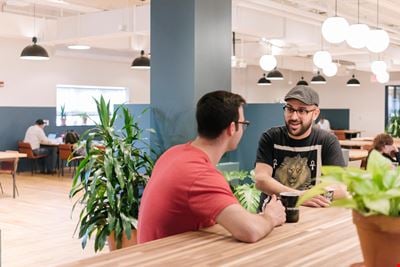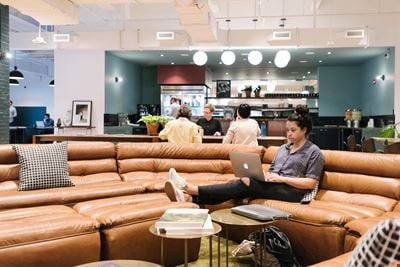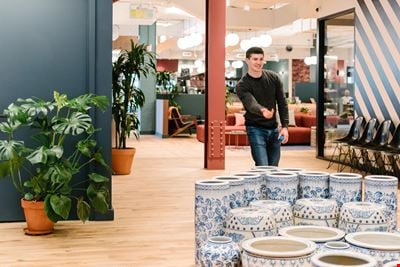 Interested in this location?
Complete the form below to book a tour or connect with one of our team members to learn more.
Available spaces and solutions
Recommended for you
Private Office
Move-in ready private workspace for teams of all sizes with your choice of shared or private amenities—plus Full Floor options available for added privacy and personalization.
Let's start a conversation
Workspace for the Day: WeWork On Demand
Book access to coworking space or a private office for the day. Learn more
Meeting Rooms: WeWork On Demand
Book conference rooms by the hour for groups of all sizes. Learn more
Monthly Membership: WeWork All Access
Access to hundreds of coworking spaces near you and around the world. Learn more
*Plus applicable taxes and fees
Dedicated Desk
Your own desk in a shared office. Flexible commitment terms.
Private Office
Select your move-in date and capacity to view inventory.
Full Floor Office
With private amenities and options for personal branding.
Professional amenities
Cleaning services Event space Wellness room Bike storage Stocked kitchens Onsite staff Phone booths Business-class printers
Learn more
Amenities
Cleaning services
Event space
Wellness room
Bike storage
Stocked kitchens
Onsite staff
Phone booths
Business-class printers
View all amenities
Location
625 Massachusetts Ave Cambridge MA 02139
Nearby transit
1, 47, 64, 70, 70A, CT1 to Massachusetts Ave, 64, 83, 81 to Prospect Street.
Find a Coworking Space in Cambridge
Growing the WeWork Boston community to this side of the river, WeWork Mass Ave is Cambridge office space with some serious inspiration. Is there any address more influential than right between Harvard and MIT? In lieu of a corporate skyscraper, this coworking space has made its home in a classic three-story brick building, steps away from Central Square Station. It doesn't matter if you're in finance or tech, need a single desk or a whole floor, you'll enjoy the convenience of this walkable neighborhood. Whether your lunches are more burgers or juice bar, your happy hours more cocktail lounge or Irish pub, all deep thinkers and big ideas are welcome at WeWork Mass Ave.
WeWork's Unique Shared Office Space in Cambridge
Our designs at WeWork Mass Ave are all about maximizing space for you and yours and highlighting the eclectic vibe of the building. For this location, we considered every detail an opportunity—from the depth of the furniture, to the way the lighting fixtures paint the room, to the colors of the murals on the walls. We've taken every nuance into account to give your team ample room to produce your brawniest ideas, and still be a part of a vibrant coworking community. WeWork Mass Ave includes every workspace necessity—printing, conference rooms, high-speed internet—but what makes the space truly special is a cozy center sofa pit and an ephemeral ramp space leading up to the lobby that lets you know you're walking into something great. Lock down a spot here, and your team is sure to thank you.
What people are saying
Ari Freiser
July 23, 2022
Been a "HotDesk" member here for >4 yrs. Could not have run my "LSAT 180: The Course" training (+13 point avg increase, nrly double the industry avg; #1 on-campus LSAT Course @ Harvard for 10 yrs) w/out WeWork's brilliant, seamless suppor ...

Read more
Candida Gonzalez
April 12, 2022
Muy bonito ☺️ es relajante para darse un descanso a nuestro cuerpo.
Nayeem
November 06, 2019
Great we work location, good interiors. Right next to central square.
Evan DiLeo
April 09, 2019
Paul Lampland
September 16, 2018
Convenient with great amenities.