When WeWork Labs launched in 2011, WeWork had opened just two buildings. With construction finishing up hours before members moved in, this dedicated space for early stage entrepreneurs was a perfect reflection of the company at that point: small, scrappy, and literally building the future around ourselves.
Labs was an immediate success, with all 30 spots filled that first day. As WeWork grew, so did Labs, spreading to locations across the country.
Flash forward seven years, and WeWork has expanded to 212 locations in 66 cities around the world. We've helped power the growth of companies of all shapes and sizes, all the way up to some of the best-known international corporations. But we've never lost sight of our mission to give entrepreneurs who are just starting out the tools and resources they need to succeed.
That's why this month we're relaunching WeWork Labs. Opening in one of our newest buildings, New York's WeWork 205 Hudson, WeWork Labs is state of the art in terms of the programs and services it offers. We're opening our second location in less than a month at WeWork Soho West, and then quickly expanding across the country and around the world.
I'm a veteran of the startup scene myself, having been a part of five startups early in my career. Three were acquired by other companies, while two didn't get that far. I know how excited you can get when your business is a success, and the cry-yourself-to-sleep feeling when it's a failure.
One other thing I know: Nobody can do it alone. Startup life has ups and down, and everyone, even the most successful entrepreneurs, have bad days more often than you'd think. When we're down, it's our community, our friends, who lift us up.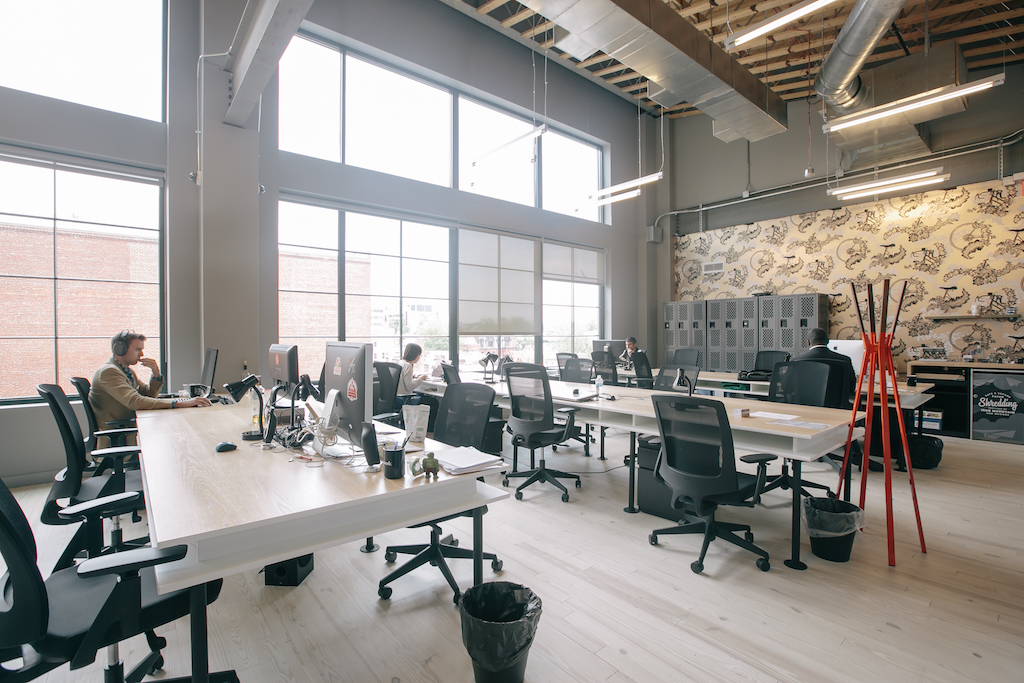 That's why when I was asked to lead WeWork Labs, I jumped at the chance. If I had a calling in life, this was it. I could channel my five years experience leading WeWork's product management, software engineering, digital design, and data analysis groups into helping the kinds of startups I know so well.
What's so special about WeWork Labs? It's a long-term partnership with creators, one where they can join us at any stage of the startup process. We tailor the program to fit them and their needs, giving them the tools they need to launch and grow their businesses. Putting it simply, we believe that when they succeed we succeed.
It's access to a great educational network. With the help of partners like Flatiron School, part of our growing network of resources for our members, we're building a portfolio of education courses around topics such as securing funding and product/market fit. We'll have lectures from experts in their fields, small group sessions where you can delve more deeply into topics, and one-on-one meetings where the focus is you and your business. We can help you with everything from hiring to branding.
One of the coolest things is that we have built such an awesome company culture with employees who are passionate about helping startups. We are very excited to be building a mentorship program so WeWork employees can share the skills and knowledge they have with others. This is a longtime tradition at WeWork: Many of our executives started off at Labs, including Chief Operating Officer Jen Berrent, who was an advisor for the program before she joined WeWork, and Chief Growth Officer Dave Fano, a participant in the "hacker nights" that were a forerunner of Labs.
Over the past several years we've seen an explosion of support systems for startups. Incubator and accelerator programs are doing inspiring work, and we're partnering with them in lots of different ways.
But the truth is that not everybody can access these programs. There are many barriers to entry, including the fact that many startups aren't far enough along yet. Our plan is to be there for them at the very earliest stages—before they've hired a first employee or drawn up a business plan. We can even help them prepare for an incubator or accelerator program, if that's their plan.
The other big barrier is geography. Cities like San Francisco have well established support systems for early stage startups. But for the vast majority of the world, this is not the case. That's why WeWork and its global platform allow us to take a unique approach. Labs can reach them where they are with our upcoming locations in cities like Delhi, Shanghai, Seoul, and Rio de Janeiro.
This is the start of an amazing journey, one that by the end of the year will include hundreds of entrepreneurs who have a dream of changing the world. We hope you will join us.
To become a part of WeWork Labs, click here or email us at labs@wework.com.