Space is a powerful tool to foster engagement, inspire innovation, and drive productivity. But what exactly does an optimal space look like? In the Science of Space, we explore how the science of intentional design can turn any work environment into a holistic experience.
Wherever in the world you go, to any WeWork in hundred of cities around the world, there are some things you'll always find.
The thoughtful design of every space, from speedy Internet to a mix of private and open quarters, caters to the way people actually work so they're happier and more productive. More than half of all members credit WeWork with accelerating their growth, according to WeWork's 2019 Global Impact Report. And growth spans businesses of all sizes: 60 percent of the Fortune 100 are WeWork members as of mid-2021. 
WeWork spaces are designed to help people do their best work while offering businesses ultimate flexibility. Looking to open offices in key markets? We can help you scale globally, with ease. Setting up a new team and in need of space? We've got you covered.  And for even more flexibility, WeWork On Demand and WeWork All Access allows employees to work from hundreds of WeWork locations. No matter your business need, here are the elements you and your teams can enjoy in every WeWork location.
1. Tech that works for you
Technology that helps workers get the job done makes the workplace run smoothly. WeWork spaces have services including a digital check-in system that register visitors with the tap of a button, meeting rooms that can be booked via mobile app, and videoconferencing software in many rooms. Undergirding all this is an Internet connection that's always speedy and reliable. Additional technology service bundles allow businesses to customize solutions according to their need.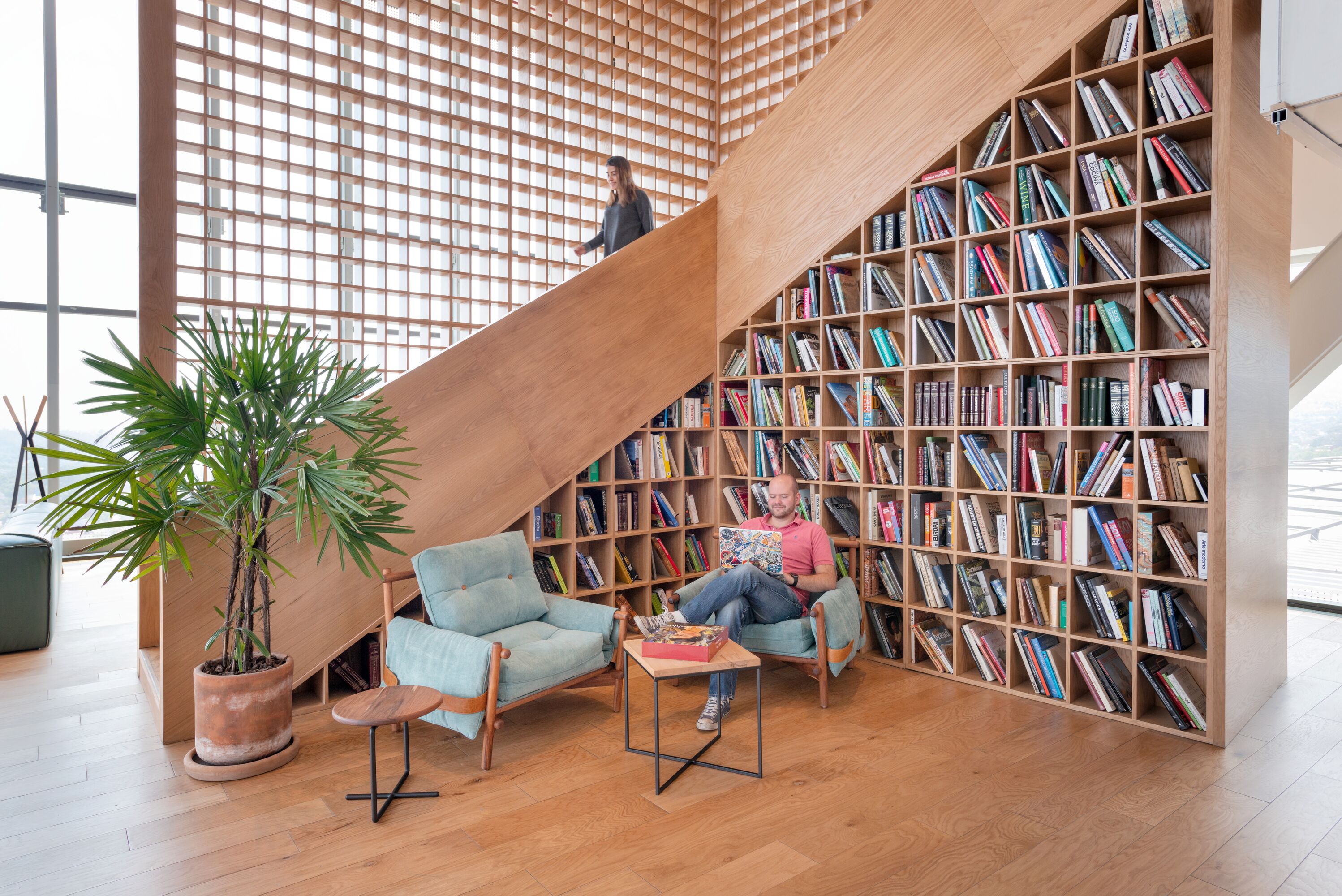 2. Design to foster focus, productivity, and connection
Green plants, natural light, a variety of open areas, and desks in quiet places are staples of every WeWork. These details not only help people work more productively; they also contribute to them finding work more enjoyable: Studies show that light in the workplace can improve focus and plants in the office reduce stress levels and negative feelings.
Besides these interior design details, WeWork spaces are designed to foster workplace connections and build a sense of community. We use architecture, such as hallways and internal staircases, to promote spontaneous encounters and inspire collaboration. Open kitchen spaces with coffee and tea encourage mingling. These elements are essential to WeWork as a sense of community, making people happier and more engaged at work. 
3. On-demand assistance for anything that arises
Every WeWork location has a community team, with community managers who act as concierges. Whether it's supplying you with toiletries in a time of need, or offering neighborhood lunch suggestions, a community manager is there to help.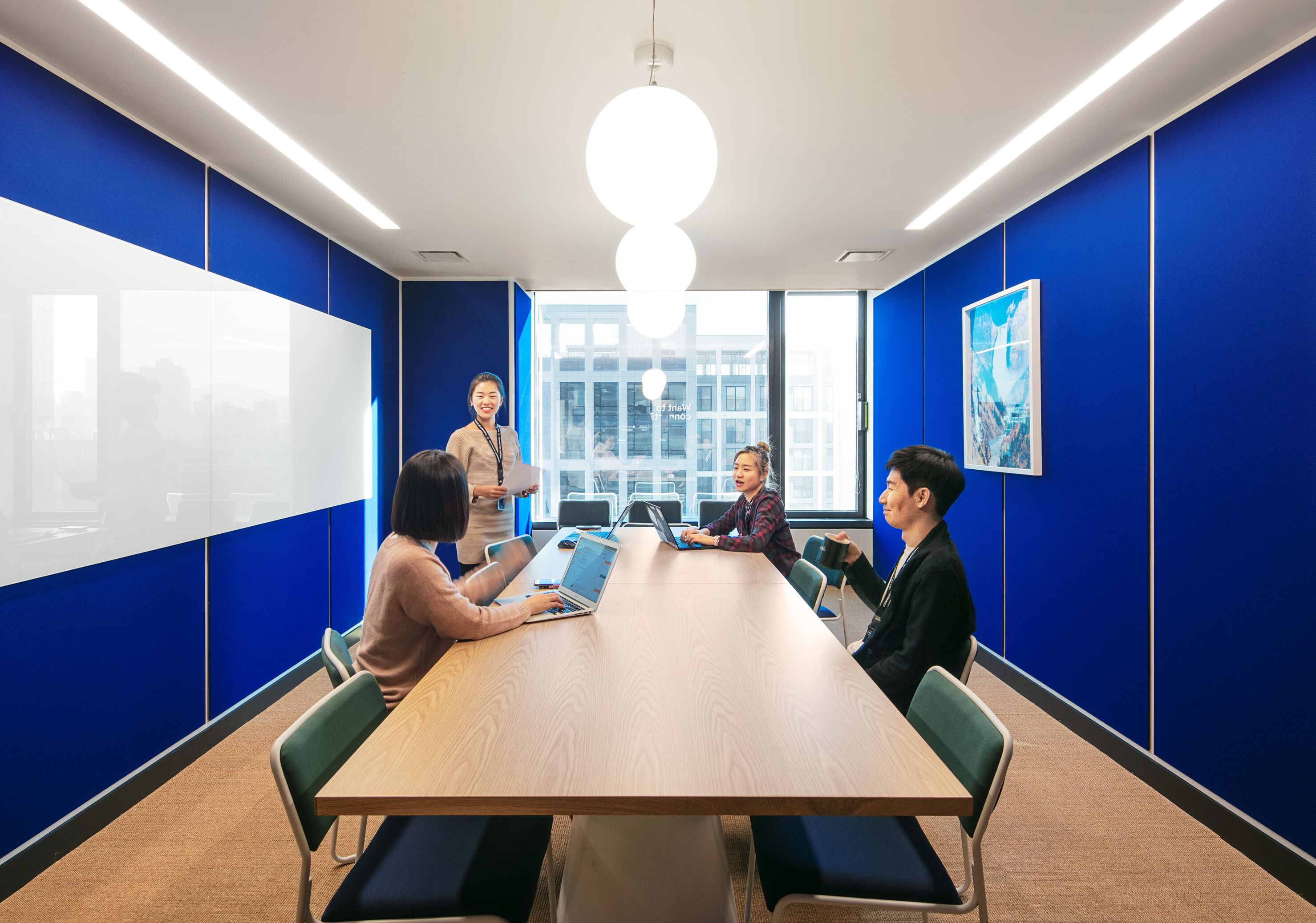 4. Conference rooms
Not all conference rooms are created equal. At WeWork, we've used data on how people actually work to build functional rooms that can be easily booked using the member app on mobile and desktop devices. Conference rooms of different sizes cater to teams' various needs. And glass enclosures that let in light mean you won't feel trapped or tucked into a corner. Videoconferencing technology in many rooms makes it easy to share your screen, give presentations, and work seamlessly with colleagues in other time zones. 
5. Phone booths
Amidst the buzz of the workplace, phone booths are quiet one-person rooms where you can sit and take a personal call or just have a moment to yourself. While teams need to work together to exchange ideas, some people prefer to recharge or ideate in quieter quarters, and phone booths provide a comfortable, private space to do so.
6. Printers
Enterprise-class printers are available at all WeWork locations to meet whatever business need might arise. Printers are stationed in nooks that also have other office supplies including paper, pens, and a paper shredder.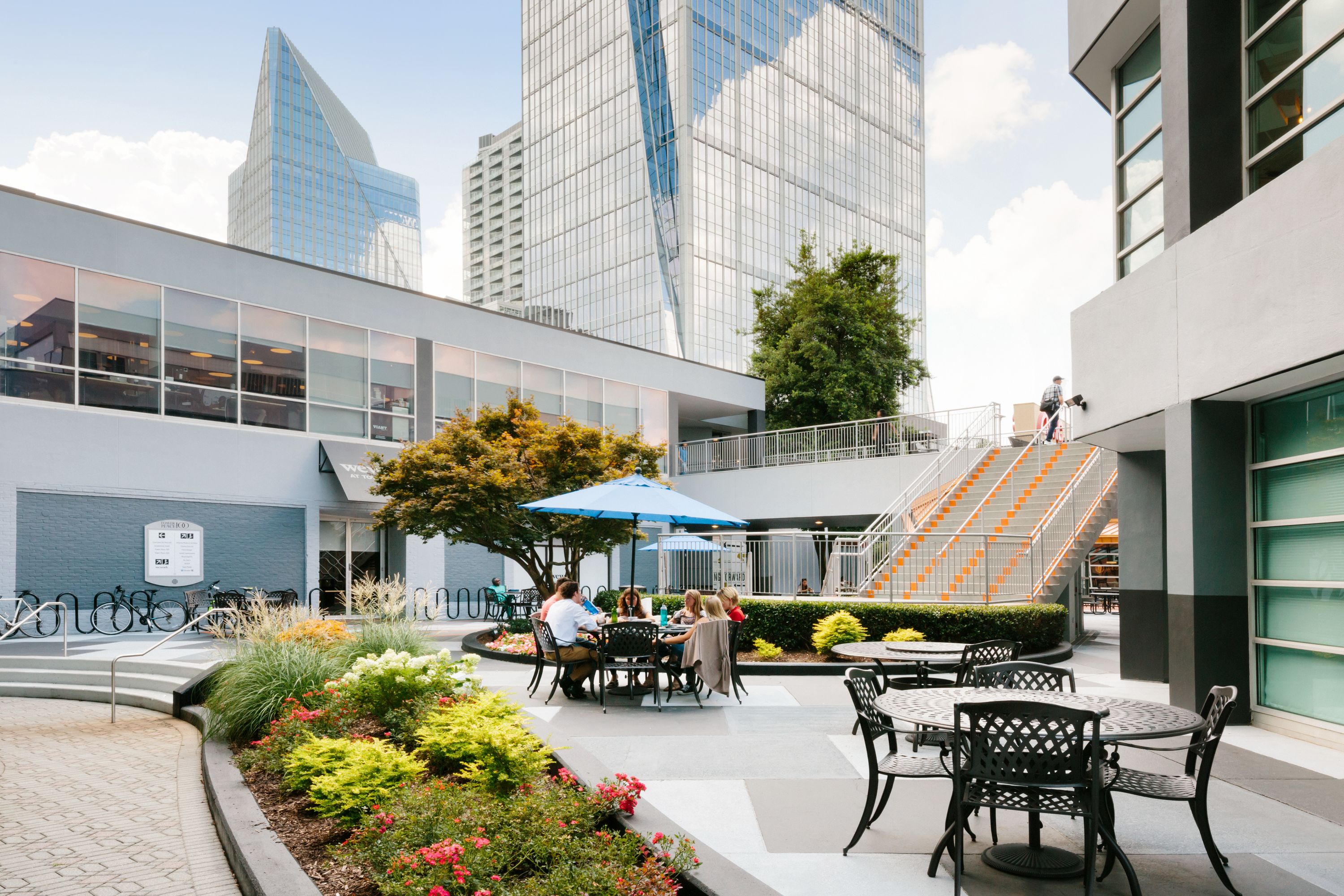 7. Prime locations
From Singapore to Seattle, Busan to Barcelona, WeWork has you covered wherever you'd like to set up shop. We're located in Class A buildings around the world in highly desirable urban neighborhoods and business districts. Easily accessible, these locations allow you to meet and attract top talent. They also let you connect with customers in the fastest-growing cities in the world. And when you need to expand into another market, your partnership with WeWork can offer you easy access to prime buildings in all our global locations. 
8. Cleaning services
Partnering with WeWork means you won't ever have to worry about the upkeep of your space. We have that covered with a dedicated cleaning staff that makes sure spaces sparkle so that you can wow potential customers and employees.
From the many amenities to flexible agreements, WeWork is built to promote productivity, creativity, and innovation so that you can drive your business forward. Since WeWork takes care of all building operations, you don't have to worry about the logistics of managing your workspace. And the ability to grow with you anywhere in the world means your real estate can be as agile as your company is, and can scale with you every step of the way.
This article was originally published on July 12, 2019, and has been updated throughout by the editors.