Since founding WeWork nine years ago with one building in New York's SoHo neighborhood, we have seen our mission—to create a world where people work to make a life, not just a living—take shape for hundreds of thousands of members around the world. WeWork's purpose is at the heart of The We Company's mission to elevate the world's consciousness, and it remains at the heart of our efforts to create more engaging, inspiring workplaces.
That vision has led us to launch in 100 cities and 27 countries on six continents (and counting). It's led us to build a community of 400,000 members across 425 locations globally. It's inspired us to serve growing businesses and enterprise companies with innovative workplace solutions such as Powered by We and Headquarters by WeWork. It's allowed us to cater to startups at WeWork Labs, enable real-life connections via Meetup, support mission-driven entrepreneurs through Creator, help people learn skills for the innovation economy at Flatiron School, and begin the process of lifelong learning at WeGrow.
That's why today we're celebrating our members who helped us get here, and the sense of community we have woven together over the past nine years. Our ability to pursue WeWork's mission is rooted in the passion and ingenuity our members have dedicated to their life's work, and to each other. Every WeWork member, whether they're a founder with a dream and a hot desk or an executive at a Fortune 500 company working in a custom-designed office, is integral to who we are today and the future we're building toward––where people can connect with one another and live their lives with purpose.
Some members have been here since the beginning, while others have joined our community just recently. But no matter how long you've been with us, you've made this ride a very special one. Thank you—here's to our continued success.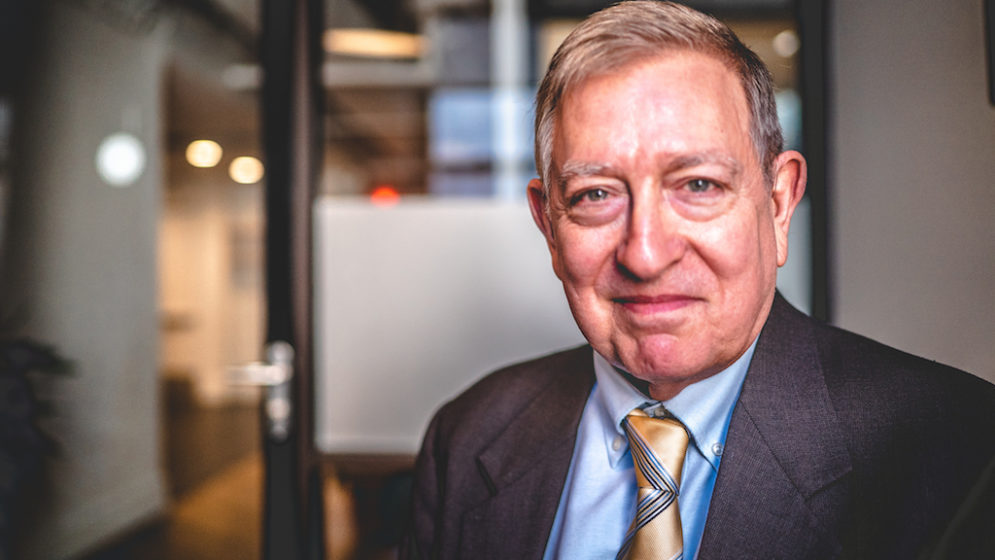 8 years: The pioneer
George Stein stumbled upon WeWork eight years ago when his small executive-search firm Commodity Talent hired its first employee. His home office would no longer do, so he joined WeWork 349 5th Ave in New York—where he's been ever since. "The mix of entrepreneurs conveys a tremendous amount of energy," he says. "The people who come here are people who want to do something with their lives, something with their careers. It's just great fun to be around people who are excited about what they're doing."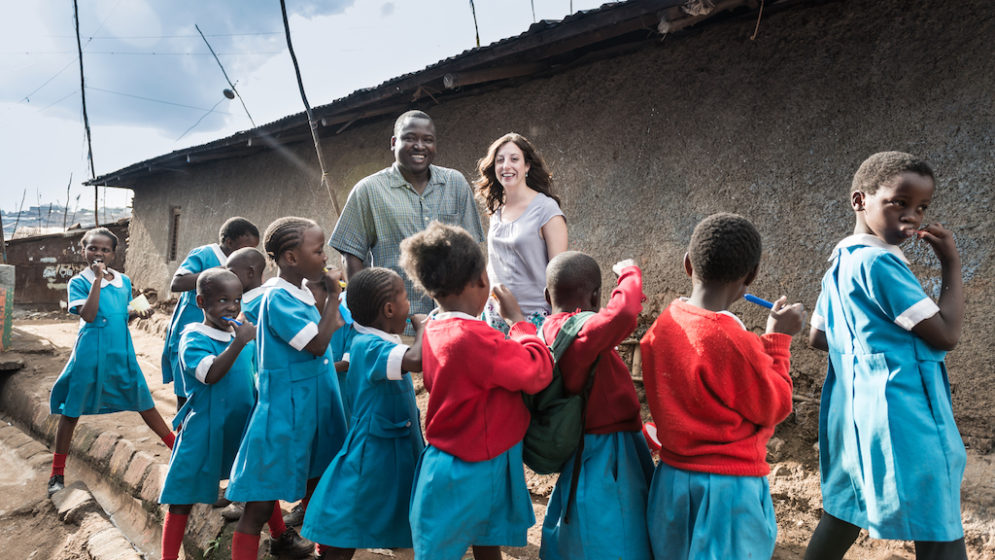 7 years: The humanitarians
Growing up in Kibera, Kenya, one of the largest slums in Africa, Kennedy Odede experienced poverty, violence, and gender inequality. So in 2004, with just 20 cents and a soccer ball, Odede started Shining Hope for Communities (SHOFCO) with a focus on urban youth and gender empowerment. Five years later, SHOFCO built the Kibera School for Girls in the center of the community, as well as a free clinic and a clean-water tower. While maintaining a headquarters in Nairobi, SHOFCO joined New York's WeWork 175 Varick St in 2012. "Seven years ago, before we joined WeWork, we had less than 100 employees—and now we have more than 500," says Katherine Potaski, SHOFCO's chief advancement officer. "WeWork has allowed us to have an organization that is international and that is very adaptive. Having a WeWork space and an address has also given us a sense of stability as we've grown and evolved."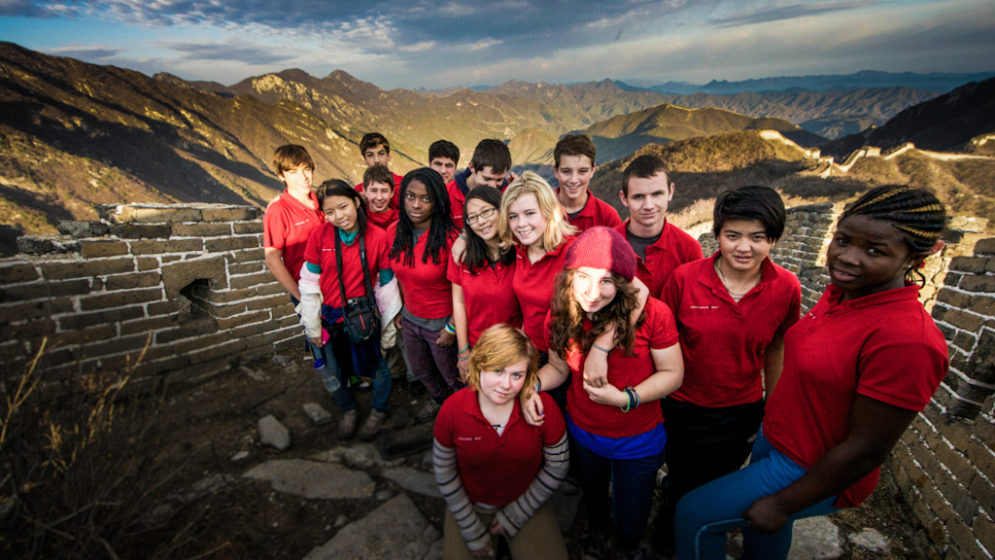 6 years: The globetrotters
THINK Global School, a traveling high school with a headquarters in New York's WeWork 1460 Broadway, is reconceptualizing traditional education. With a 4-to-1 student-teacher ratio, students in grades 10, 11, and 12 travel to 12 countries in three years, reading Homer as they follow Odysseus's path through Greece or classifying ocean life while scuba diving off the Great Barrier Reef. "As a traveling high school, we don't have a brick-and-mortar presence," says business director Vanessa Aybar. "What's been helpful for us is when we need to hold faculty or even board meetings, we have access to the shared spaces." Staff orientation takes place in WeWork in London, which Aybar calls THINK Global School's "central meeting point."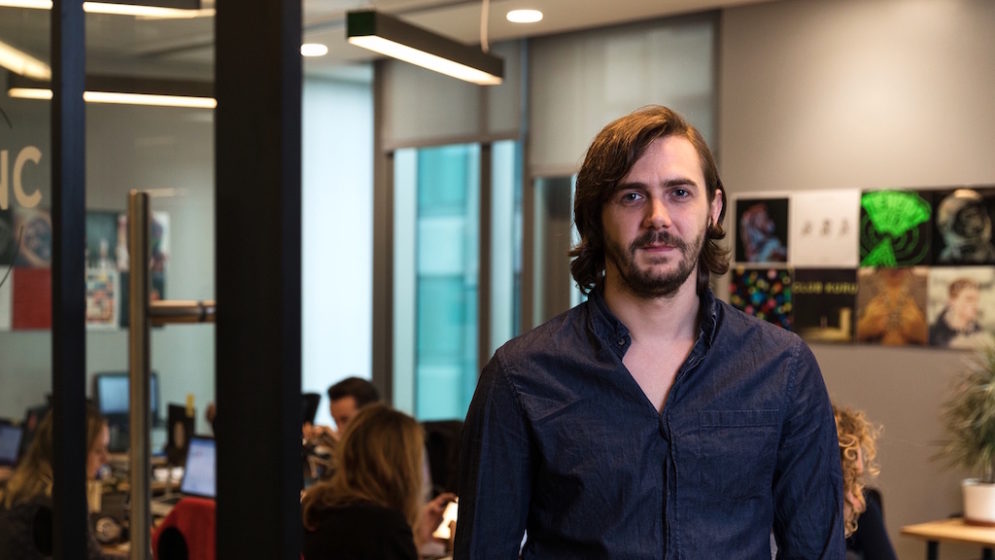 5 years: The musical maestros
When global music-licensing agency Big Sync Music moved into WeWork's first London location, New Kings Beam House, in 2014, co-founder and director Andrew Stafford found that WeWork's workplace culture had an overwhelmingly positive effect on his team. "Any workplace that makes people want to stay around later than their working hours is good," says Stafford. "It blurs the lines between office and entertainment time." Big Sync Music moved to nearby WeWork 30 Stamford St when it opened, and Stafford took that as an opportunity to expand his network. "I'm still friends with some of the staff from the old building," he says. "And it was nice to make new friends with everybody here at 30 Stamford Street."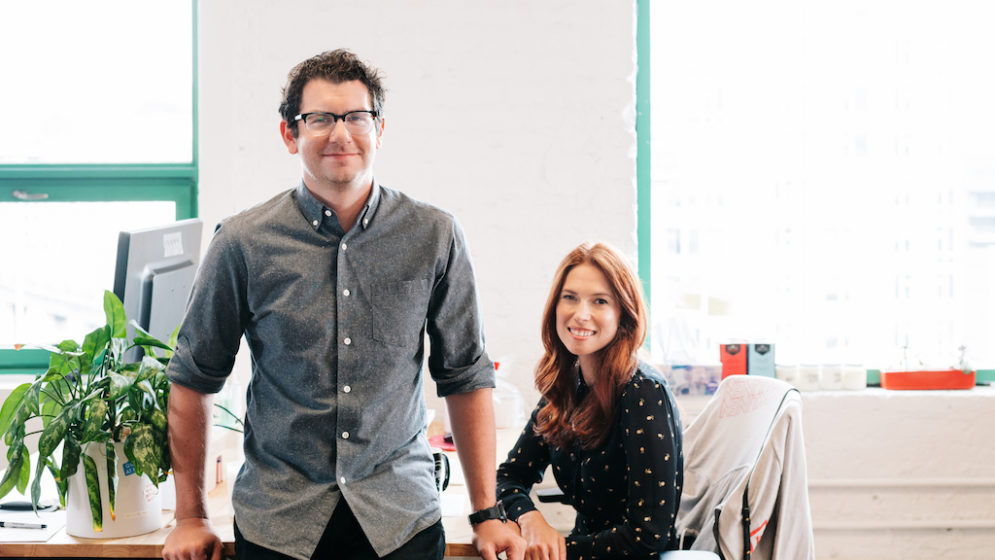 4 years: The direct-to-consumer disruptors
Before Brooklinen was a startup disrupting the bedding industry, Vicki and Rich Fulop were a husband-and-wife duo in disbelief at the cost of luxurious sheets. They had no experience in the textile space, but that didn't stop them from creating high-quality sheets at a reasonable price point. After launching Brooklinen out of their apartment in 2014, the company moved into WeWork 81 Prospect St in Brooklyn's Dumbo neighborhood. Brooklinen grew to a team of 32 in just three years, and in 2017, the company took in $47.9 million in revenue. "We've been really happy, and we just want to continue to expand," says Vicki says. "We can't wait to see what's next."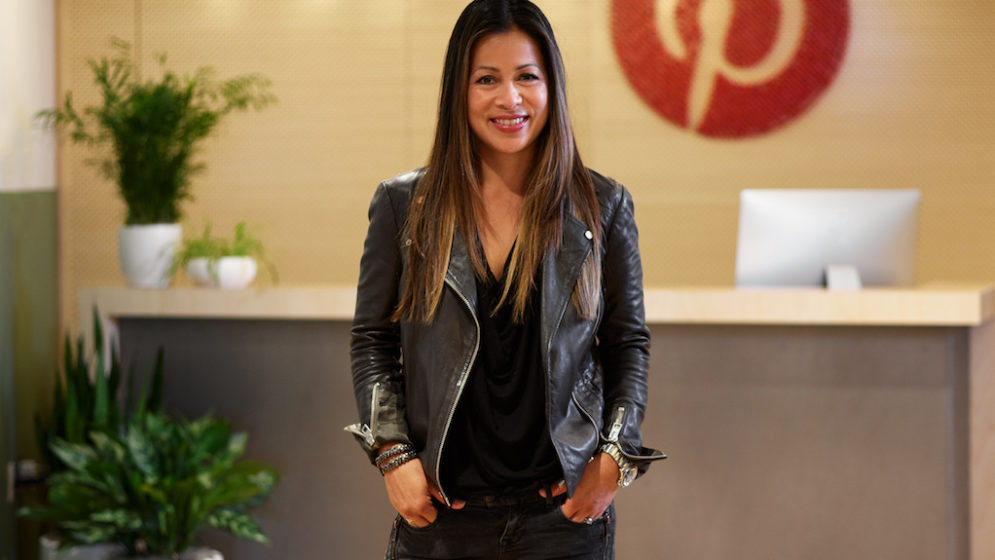 3 years: The tastemakers
Jen Nguyen, Pinterest's head of workplace, feels strongly that workspaces should be places where all employees—no matter their race, ethnicity, gender, sexual identity, or background—are welcome. That starts with real estate. "Committing to diversity means creating a workplace where everyone feels comfortable," she says. "And for those of us in real estate, that means designing your workspace with compassion for your employees." Nguyen is responsible for making Pinterest's 20 offices—with nearly 2,000 employees across WeWork locations in Dublin, Madrid, Sidney, and Singapore, among others—as efficient and comfortable as they are inclusive.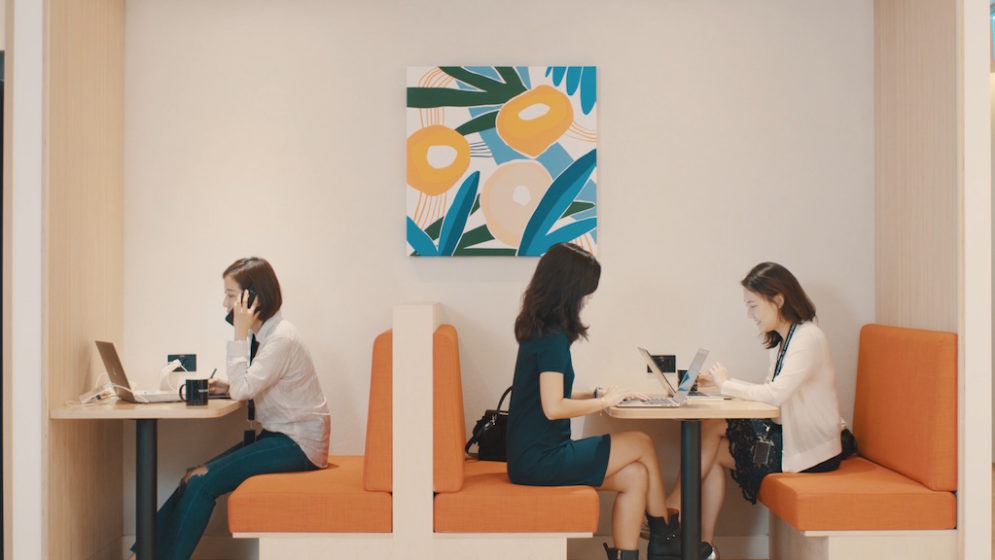 2 years: The innovators
When Francis Van Parys, president and CEO of GE Healthcare Korea, was tasked with optimizing the company's real estate portfolio to save money, he decided to move the team into a custom WeWork space in Seoul. What began as a logistical move became an opportunity to transform the overall employee experience. "I think that the best work is done when small, horizontal, cross-functional teams come together and focus on a customer or a business outcome," says Van Parys. That became GE Healthcare Korea's reality at WeWork, as their new space accommodated all kinds of working styles for Van Parys's team. "As we designed the space together with WeWork, we looked at ways of enabling different types of work in different workspaces," he says. "We also wanted to minimize fixed desks and have as many flexible working spaces as possible to foster the collaboration that we were looking for. And on top of that, we want to empower our employees with flexibility and optionality."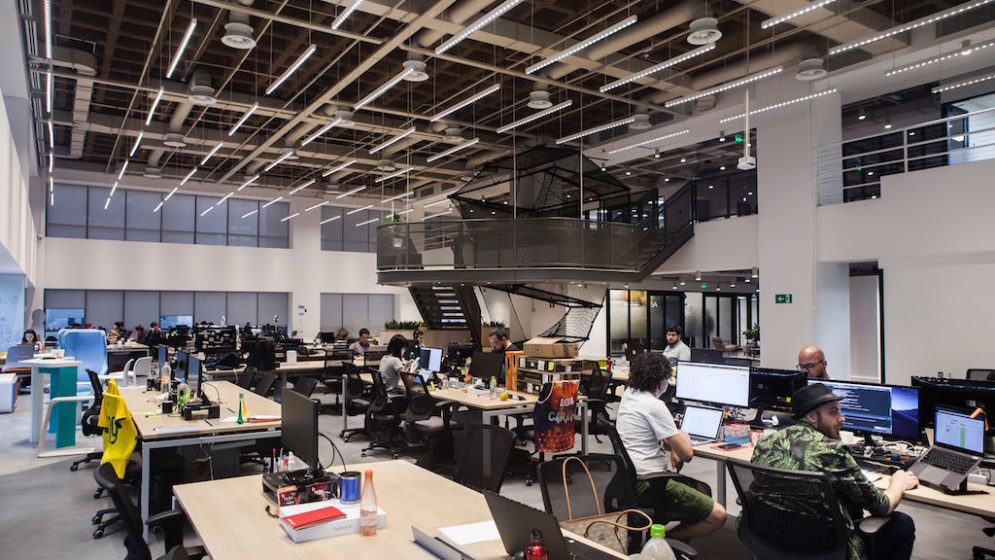 1 year: The intrapreneurs
In August, WeWork partnered with Itaú Unibanco to create a custom Powered by We workspace in São Paulo for the Brazilian bank's entrepreneurship hub, Cubo Itaú. Featuring double-height ceilings and innovative architectural details, like a staircase that doubles as a meeting space, the building has the capacity for as many as up to 1,280 people. "The final space was a result of a collaborative process between Cubo Itaú and WeWork, and helps us concentrate our efforts on what Cubo Itaú really is about: connections, matchmaking, content, and stimulating business amongst companies," says Reynaldo Gama, head of corporates and operations.