Every February, the United States honors the contributions and sacrifices of African Americans throughout time. Black History Month is an opportunity to celebrate the rich cultural heritage, triumphs, and adversities of people who are an integral part of American history.
This month, as we honor the legacies of the change makers who preceded us, we also celebrate the Black luminaries shaping culture and blazing trails for the next generation. As WeWork strives to cultivate an inclusive environment where everyone feels free to be their authentic selves at work, the role of Black expression and creativity is evident.
We asked some of our Black WeWork team members to share the passions and joys that fuel their creativity and happiness, and how that impacts their work lives. Here are their stories.
How did you discover your creative outlet?
Uriah Bell, area director, Atlanta: I've been writing poetry since I was 8 years old. I learned to do it as a means of communicating with my mother. Because of her addiction, I didn't want to verbally project my fears and worries onto her out of fear of triggering her to use again. Since then, it has been my outlet, my form of meditation.
As a kid, I would hear the phrase "Sticks and stones may break your bones, but words will never hurt you." It never landed with me. I always understood the power and impact of words—how damaging they could be, or alternatively, how affirming and lifesaving.
Allison Mills, community associate, Charlotte, NC: I'm a pastry chef, and I bake event and specialty cakes. Growing up, my family didn't get along well, but the kitchen was where we could always come together over a meal. My dad is a really good chef and being in the kitchen was also a way of bonding with him. Eventually, it became something I was good at and could do for others. I grew up in a predominantly white, wealthy area. While I couldn't always buy my friends gifts, I could bake cupcakes for their birthdays as a way to show them I cared. Baking has become a way to show people I care for them, and to also express myself creatively.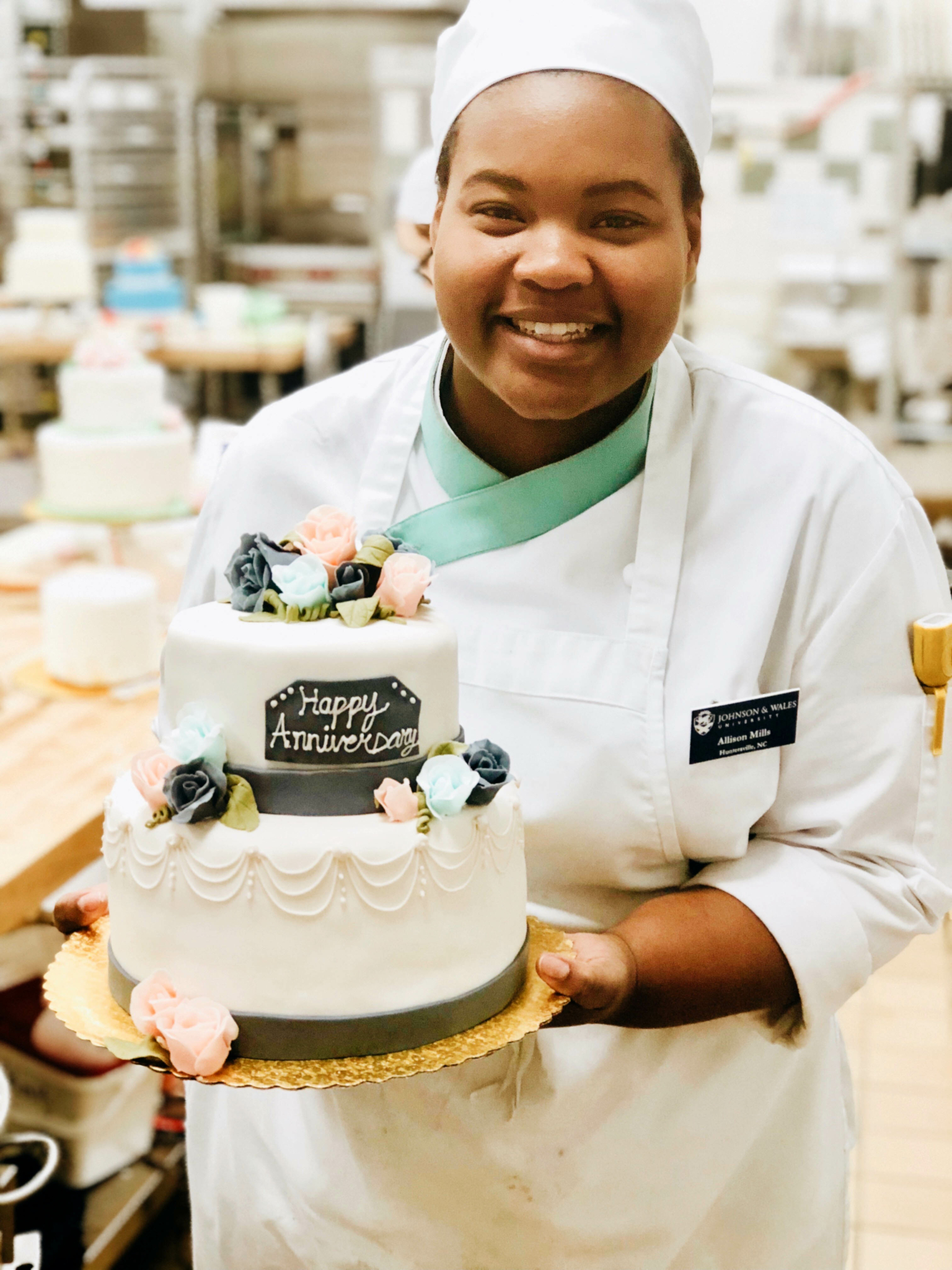 After graduating culinary school, I found myself physically and mentally drained by the industry. It's hard—there isn't much grace and it isn't forgiving. My family and friends encouraged me to step out and do my own thing, so I did. Initially, I worked at bakeries that were small businesses that graciously allowed me to use their space, but lately I've been doing it from my own kitchen.
I do a lot of wedding cakes, but I've noticed throughout the pandemic that people are ordering cakes to celebrate smaller occasions like birthdays, anniversaries, or just because. If I have a weekend order, I'll bake the cake on Wednesday after work. On Thursday I'll apply the icing. Then on Friday I'll decorate it, so I can have it out by Saturday morning.
Every day is a stage, an opportunity to inspire with my voice, words, and presence.

Stefon Peace, community manager, Washington, D.C.
Stefon Peace, community manager, Washington, D.C.: My passion for singing began in the church when I was a child. To see my voice move someone to feel something—even to the point of tears—sparked something in me. In school, I performed in choirs and plays, where I was able to tap into a deeper part of myself in the moments where I had to step out of the normal Stefon and become a performer, or even another person.
As I've grown more comfortable with my performance side, I've been able to incorporate it into my daily life. I don't have to wait for the stage to show up and shine my light. Singing has been a good way for me to find myself, find my voice, and feel comfortable with who I am. I no longer stand onstage with my eyes closed. I'm able to connect with the people who are listening as I sing gospel music, R&B, or classic soul. And when I feel inspired, I'll post a video on Instagram or show up at an open mic night.
Robert Miller, community associate, Philadelphia: I'm a singer and songwriter, and my passion really is in the writing. Growing up, I never performed, but I always had a passion for curating a story. In my family, the way we showed love was sharing our stories. I knew I was loved because my mother, father, and grandmother shared their stories with me. As I got older and met more people, I found it powerful that your story is what's most valuable. To convey that through music just made sense.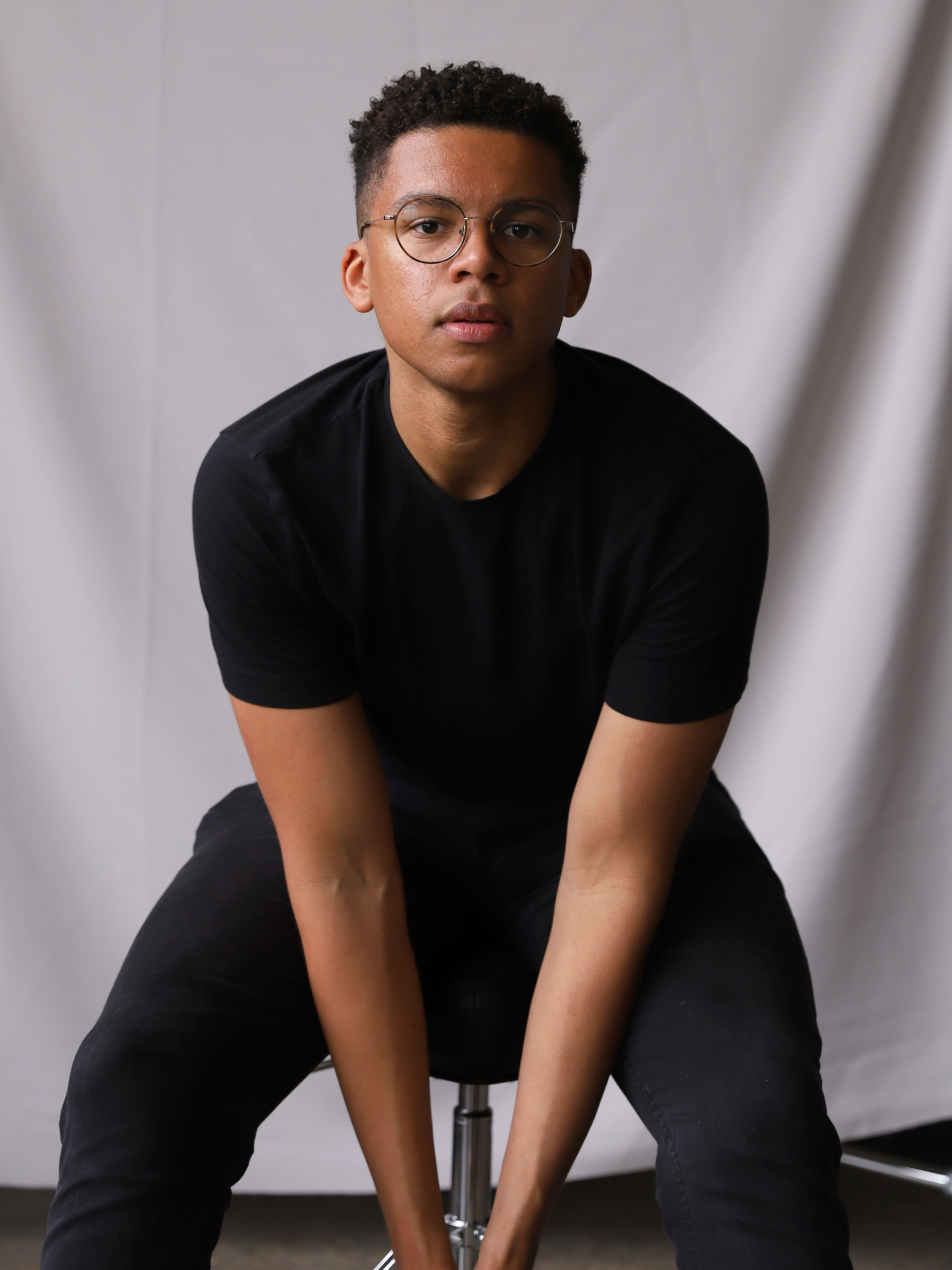 Last year, I released my first single, "Let the Ground Settle," and it was a big deal for me to be sharing part of my life story so publicly. Throughout the pandemic, I felt such a loss of autonomy, but I was able to regain that through writing and music. I've even begun writing for others. First, I help them gather their thoughts. Then together we share their stories using my words and their voice. It's been a powerful experience.
How does your identity inform your creative work?
Bell: The majority of my writing has been personal. The decision to share it publicly was a difficult yet rewarding one. In the past, writing has mostly been an outlet for my identity as a gay man. But over the past two years, I've been writing almost exclusively from the Black and angry and fed-up voice. I think it has helped me better understand how I show up as a Black man in this world. I've grown more confident. But it's been difficult because none of my writing has been light and fluffy.
Not that I'm anywhere on this level, but it gives me "Nikki Giovanni in the '70s" vibes—I have something to say and I'm gonna say it how I wanna say it. If your feelings get hurt, that's fine. Let's talk about it.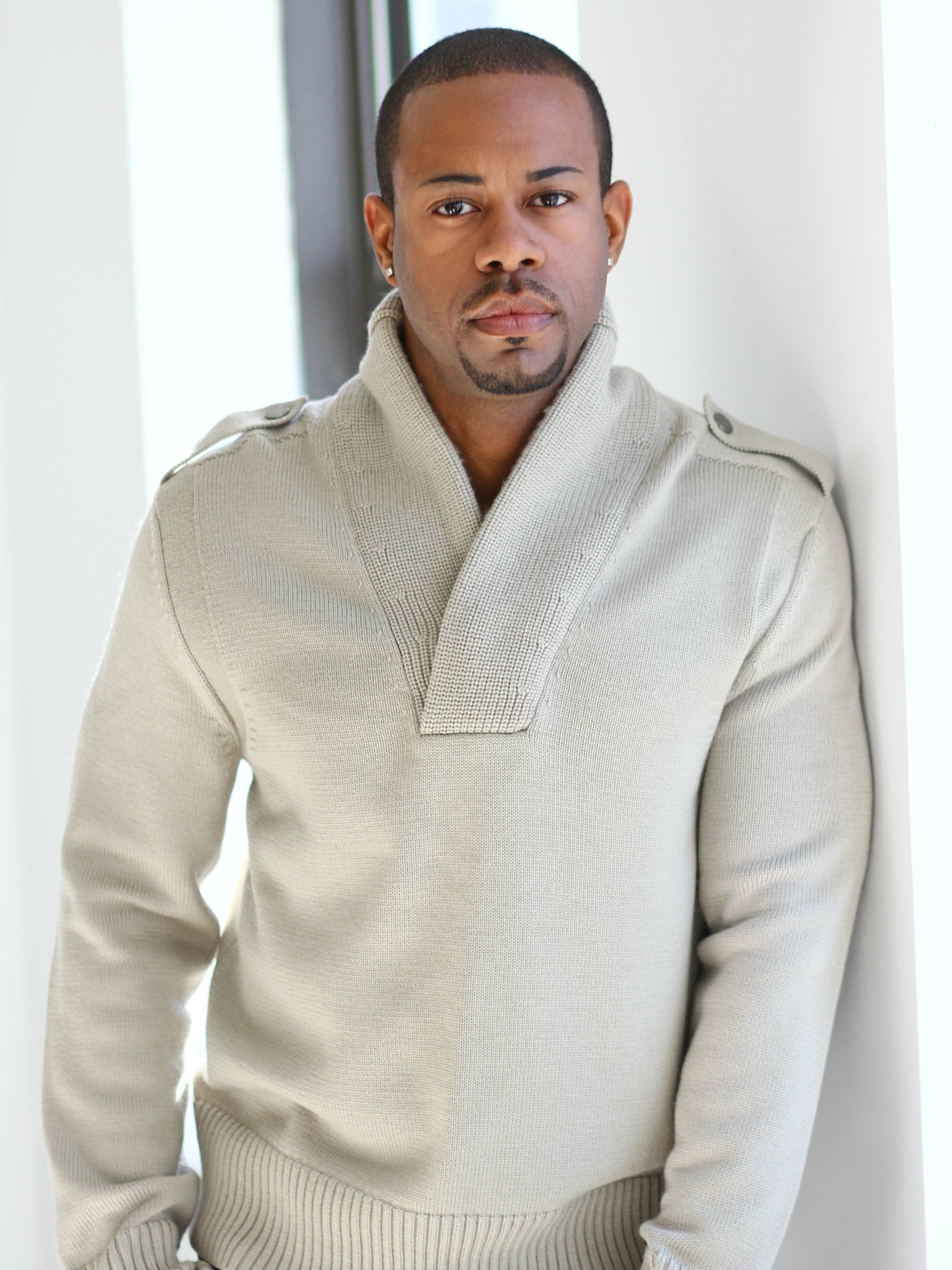 Mills: At a young age, I saw that while I was great at baking and art courses, I wasn't at the top of my class. I did not feel smart enough in any community I was a part of. For a long time, I clung to "at least I can bake." That continued until I was surrounded by people who could also bake. When the environment became competitive, I felt there wasn't much special about me or my craft.
I didn't see a shift until 2020. I was set to graduate culinary school that year, but the pandemic hit, so we had to finish online. I started working on my cookbook, putting all my recipes and photos in one place to show my family. I wanted to show them that all their money had gone to a good place and that I would be OK financially. I began to understand that my playing small didn't serve anyone. That what I was able to do was a gift. My identity began to shift into "I was created to create." Much of the world doesn't cater to me as a plus-size African American woman, and I never felt like I fit in. Cakes and baking allowed me to break my way in.
Miller: I am very much an introvert, which is ironic because I work an extroverted job. Growing up, I struggled with social anxiety. It was easy for me to feel at the mercy of external things. But in my writing, I found that I was grounded. Through writing, I'm able to find solutions and identify key emotions that may be ignored or overlooked. After releasing my single, I had people reach out and share their experiences or what they're going through in life. It's shown me that even though our lives and personalities can be vastly different, there is a lot of commonality to be found if we look for it.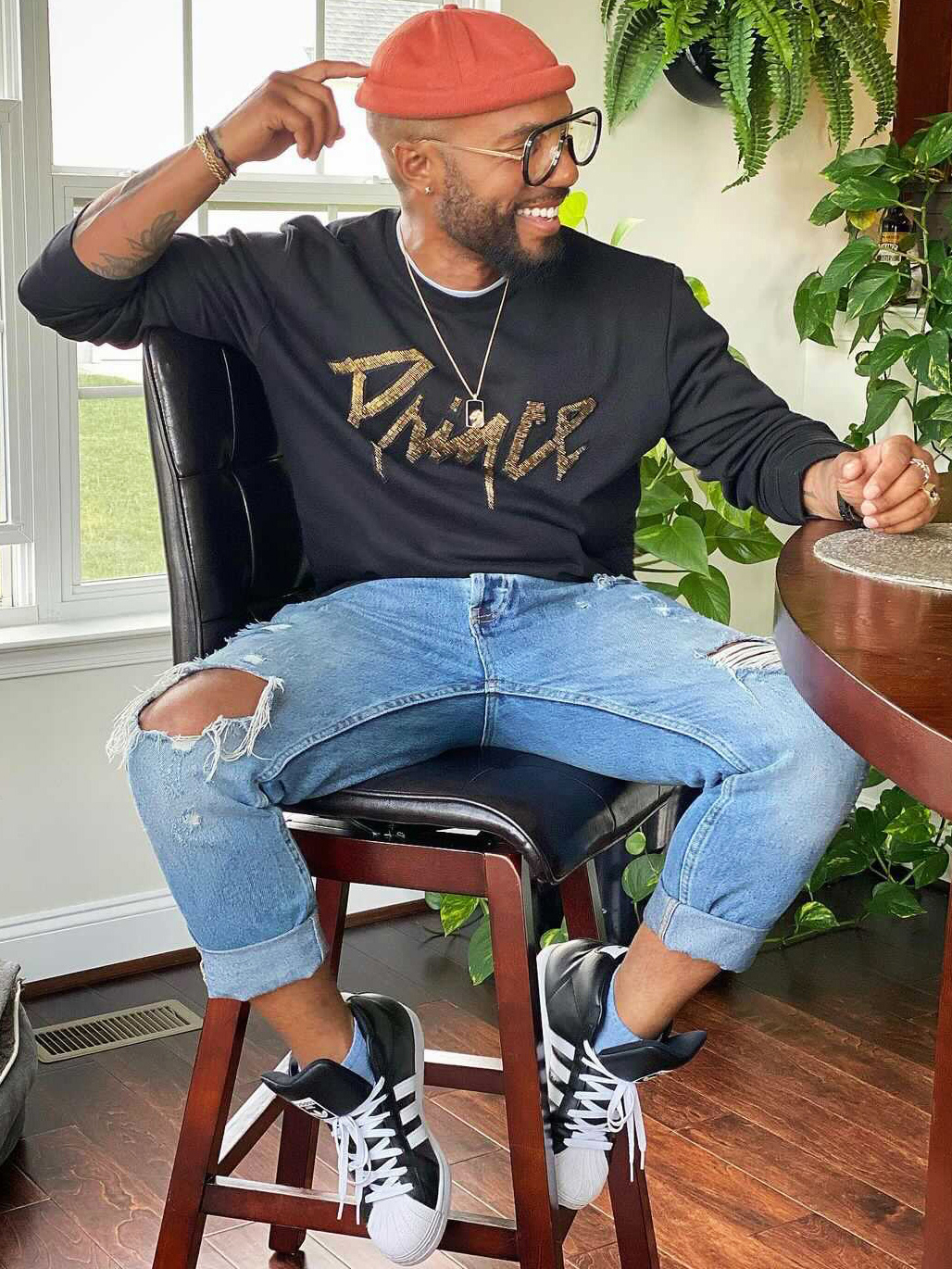 Peace: I grew up very reserved. Performing and being onstage was a moment to let loose, let it all out, and be unapologetically me. Through years of performing and auditioning—including several weeks of Amateur Night at the Apollo—I learned to own that my voice is my superpower and it's meant to inspire. Every day is a stage, an opportunity to inspire with my voice, words, and presence. I now feel comfortable in every aspect of my life to inspire with my energy, including with my WeWork team at 8 a.m.
How do you bring both your creativity and identity into the workplace?
Mills: At work, I tap into slightly different areas of creativity in order to plan events for members. I enjoy using my creativity to help our members take a break from their workday in exciting and refreshing ways.
Bell: Being a poet requires compassion, the ability to feel deeply, and a wicked sense of humor, all of which help me as a leader. I'm better able to relate to members on a deeper level and push through tough moments.
Miller: I believe being introverted is my secret sauce. I spent my early years very independently, and not in a bad way. I had a lot of time to get to know Rob, which has also given me better insight on how to relate to other people, especially in the workplace.
Peace: Learning to connect with people from the stage has transitioned to my role at WeWork, where I'm better able to connect with both my team and members and bring joy to every situation.
Delesia Watson is a New York City–based writer. Her work has appeared in The Guardian, Business Insider, Fodor's Travel, and more. Away from her laptop, Watson enjoys DIY home projects, vintage shopping, and watching cheesy movies. Say hello@deleesh.com.
Rethinking your workspace?