Looking for one-stop shopping for everyone on your list? We've gathered together a few dozen of our favorite gifts from WeWork members that will satisfy your fitness-obsessed mother, coffee-loving spouse, bookish nephew, world-traveling friend, or workaholic boss without putting a dent in your wallet.
For the dreamer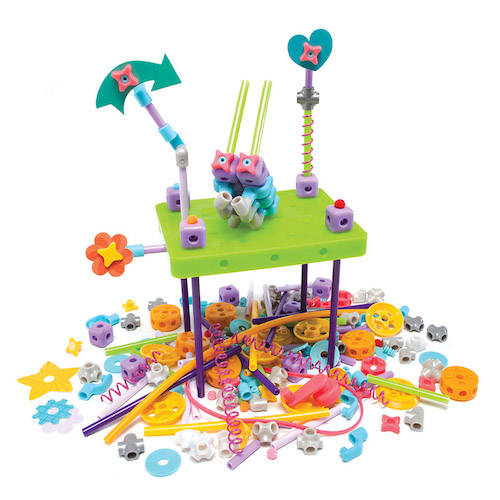 Blox party: The GoldieBlox Craft-Struction Box is as much for big kids as little ones. The 275-piece kit, created by a member at WeWork 1111 Broadway in Oakland, CA, was designed to disrupt gender norms by introducing girls to STEM concepts like prototyping and problem-solving. Don't bother looking for instructions—the only rule is to follow your imagination. $35.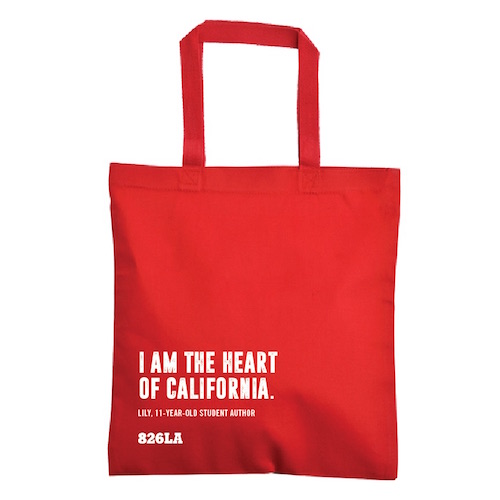 Totes amazing: Each of the memorable quotes on Time Travel Mart's Student Quote Totes was written by a young author in 826LA, a nonprofit writing and tutoring organization in Los Angeles based at Pasadena, CA's WeWork 177 E Colorado Blvd. Gift the bright red bag to the budding writer for their manuscripts and books. $12.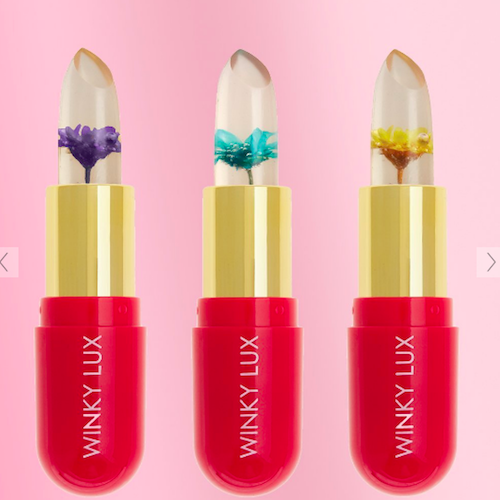 Best bud: Think too hard about the magic behind WinkyLux Flower Balm, made by a member based at London's WeWork North West House, and you might go insane wondering how exactly they get that tiny chrysanthemum in the center—or how a clear balm can transform into the most flattering shade of pink ever once it hits your lips. Sometimes a little mystery is a good thing. $14.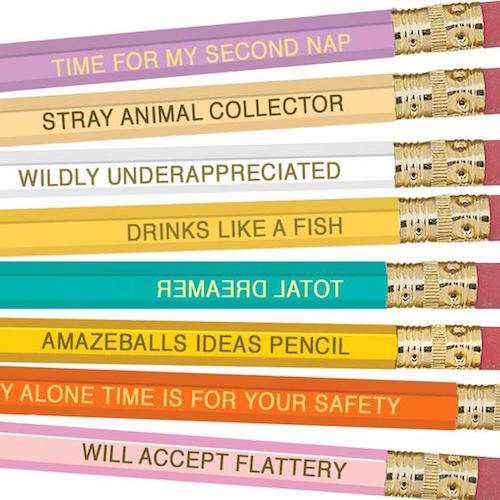 Written in the stars: Each set of Whiskey River Soap astrology pencils is filled with fun reminders of an astrological sign's personality traits, from Pisces' spot-on assessment as a "stray animal collector" to Capricorn's simple and true description, "bossy AF." $11.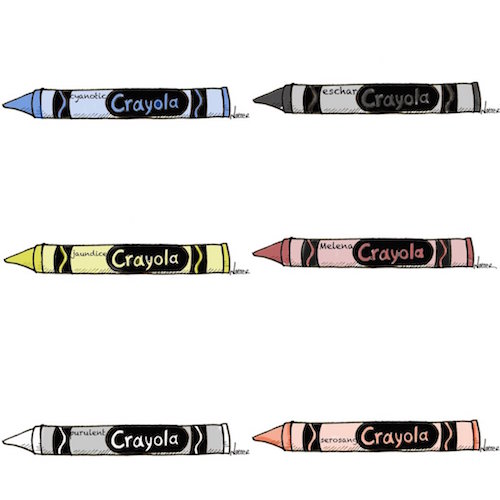 Color story: Help a friend fight blank-wall boredom with this limited-edition Mike Natter "Crayons" print from Art Sugar, an art collective based at New York City's WeWork 205 Hudson that gives a platform to underrepresented artists with large social-media followings. Feel-good bonus: At checkout, choose which charity will receive 5 percent of your buy's proceeds. Starting at $20 (without frame).
For the adventurer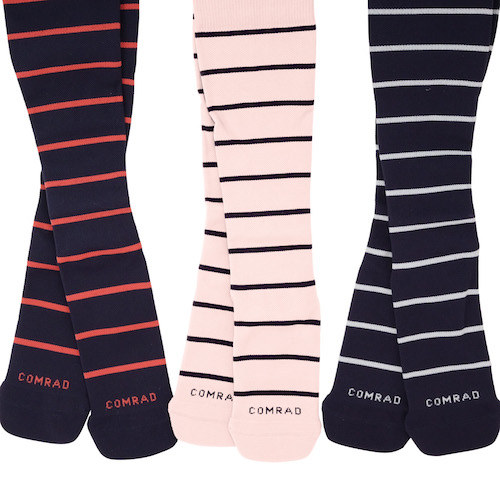 Travel buddies: Ditch your long-held assumptions: Compression socks aren't just for ultramarathoners and grannies. The tight fit can actually improve your blood and lymph flow if you sit a lot at work or are taking a super long flight. These stylish versions from Comrad are the kind of socks that anyone would be happy to unwrap. $48 for three pairs.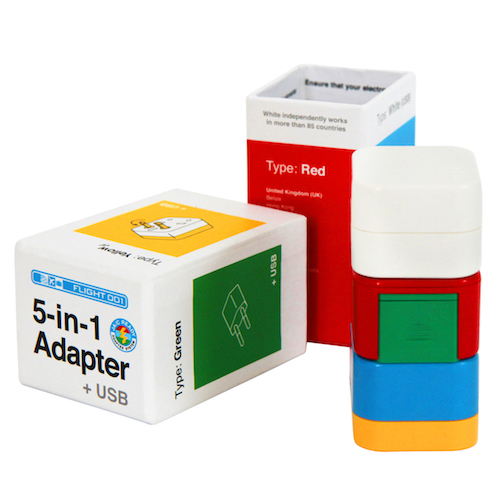 Quick-change agent: This nifty five-in-one universal travel adapter, which includes a USB port, is a lifesaver no matter where in the world you find yourself. The Flight 001 team, which works out of WeWork 109 S 5th St in Brooklyn, color-coded each adapter so that getting connected in your hotel room or WiFi café is easier than finding your connecting flight. $35.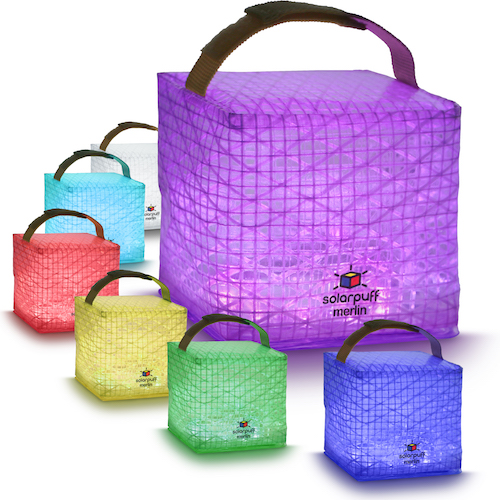 Light show: The lightweight Solar Puff is a waterproof, pop-up, solar-powered lantern that illuminates everything from camping trips to outdoor soirees. The product is brilliant in more ways than one: The brand behind the magic, Solight—a member at WeWork 123 E 23rd St in New York—is on a mission to provide sustainable light and power to areas of the world that need it most. $30.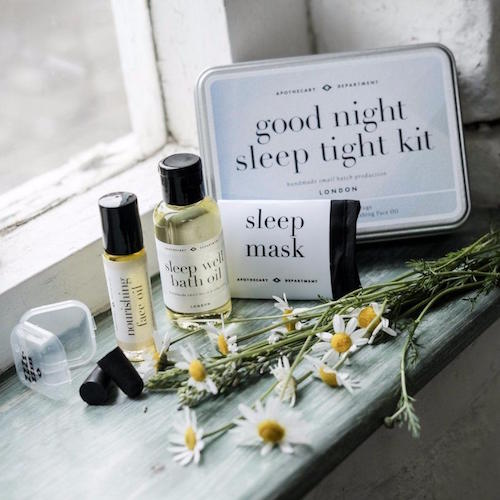 Sweet dreams: Any jet-setter worth their roller bag knows that the real key to enjoying a vacation is getting some solid shut-eye. The Good Night Sleep Tight Kit from new WeWork member Izola has all the tools to help you drift off: an eye mask, earplugs, bath oil with calming lavender, and a face oil to keep skin dewy, even on long-haul red-eye flights. $35.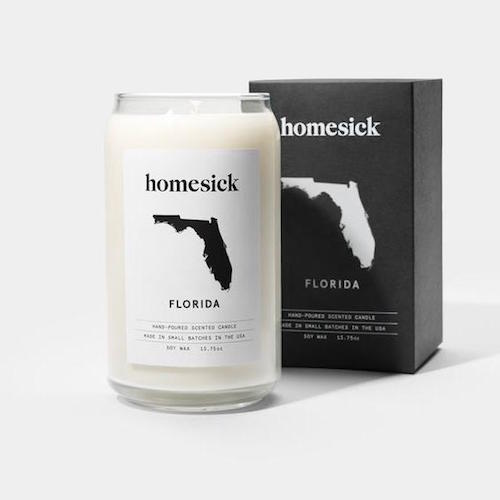 New flame: The soy-wax candles—based on U.S. states—from Homesick are fragrant reminders of a specific favorite vacation spot, childhood stomping grounds, or college hometown. (The Colorado candle, for instance, smells like spruce needles and spice.) Each uniquely-scented blend is hand-poured in the U.S. $30.
For the foodie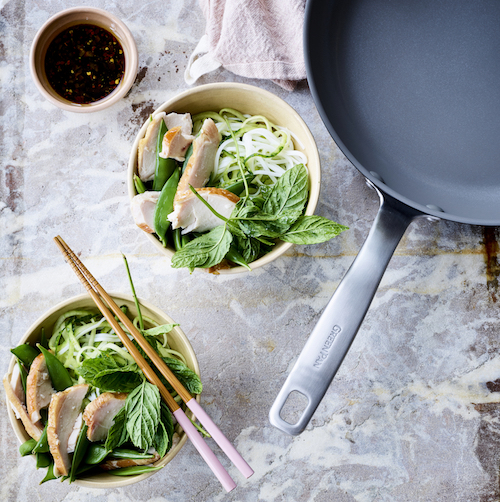 Small fry: The 8-inch Chatham ceramic frypan from GreenPan, based at 1460 Broadway in New York, makes even simple morning eggs that much easier thanks to its nontoxic, nonstick finish. It's dishwasher-safe and can be safely used with metal utensils. Insert prayer-hands emoji here. $40.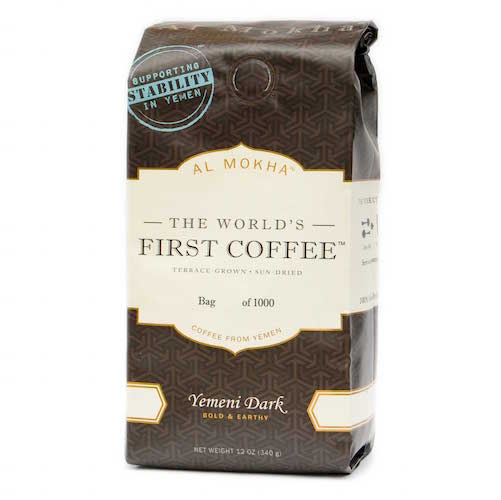 Buzz feed: Take someone's morning brew to the next level with Al Mokha Reserve's Al Wudiyan coffee, which comes ground or in full beans. The medium roast has citrus and cherry notes, but it's not just a tasty cup of joe; the company, which works out of WeWork Universal North in Washington, D.C., has a sweet mission: to promote economic stability and security in Yemen by creating jobs there. $32.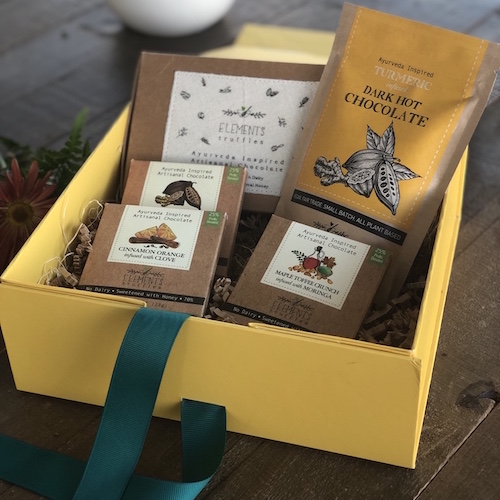 Sugar rush: The Sabiya Gift Box from Elements Truffles is a chocoholic's nirvana: It includes three chocolate bars, eight assorted truffles, and a bag of turmeric-infused drinking chocolate. Plus, all are Ayurveda inspired—which means they're technically good for you (right?). $35.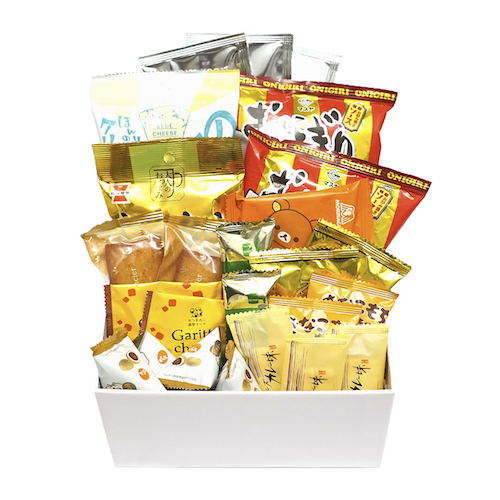 Authentic eats: The Classic box from Bokksu, a member at WeWork 205 Hudson, is chock-full of straight-from-Japan treats, such as hand-ground matcha and Hokkaido milk cookies. It's basically like gifting someone a direct flight to Tokyo, minus the TSA lines and jet lag. $39.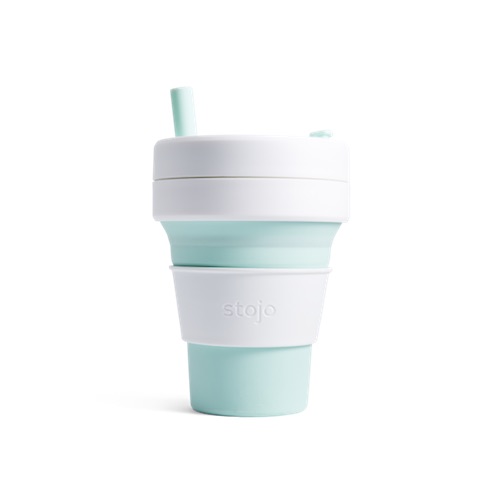 Joe on the go: Three busy dads, all members at WeWork 81 Prospect St in Brooklyn, came up with the idea for Stojo, a collapsible silicone coffee cup that's commuter friendly—and keeps disposable cups from hitting landfills. Drink up. $25.
For the fitness enthusiast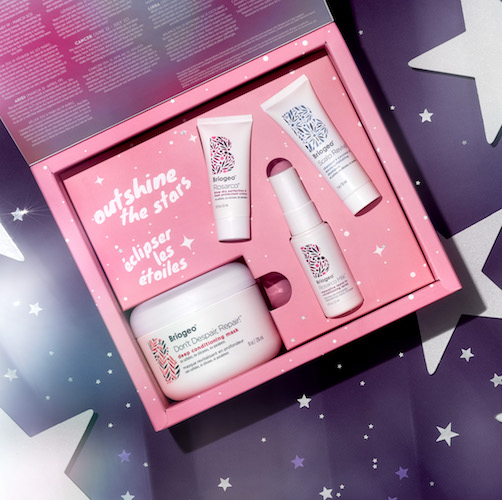 Save our strands: Pop the Hair-O-Scopes Brightest Stars set from Brigeo, a member at WeWork 27 E 28 St in New York, in a friend's gym bag to save them from generic-gym-shampoo disappointment. The kit contains shampoo, conditioning spray, blow-dry cream, and a conditioning mask to help hydrate dry winter hair. $39.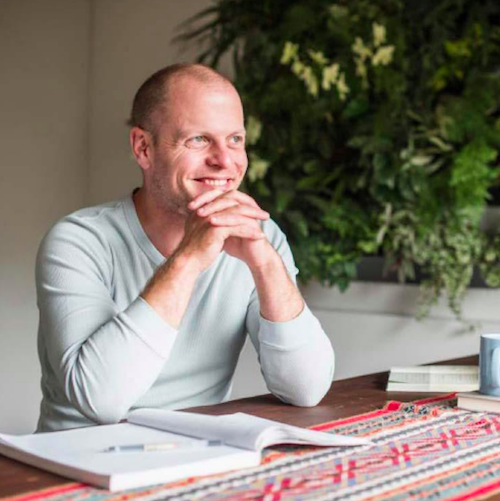 Write on: All it takes is five minutes a day for someone to write their way to a more positive outlook, whether that drives them to accomplish new goals in the weight room or finally commit to a half-marathon. The Five Minute Journal from Intelligent Change uses psychology research to help the author focus on gratitude. $23.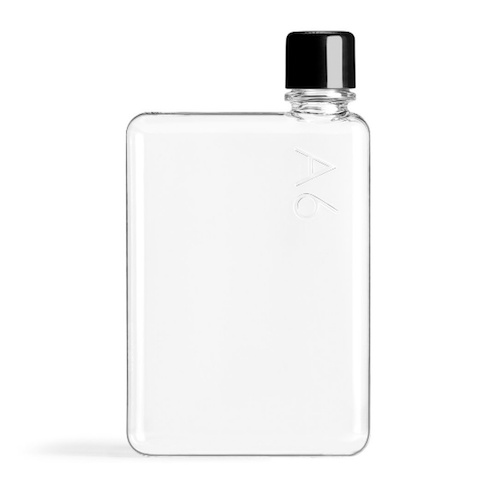 Clear winner: The sleek A6 bottle from Memobottle, a certified B-Corp company, is designed to be the same size and shape as an A6 memo pad—meaning it slips easily into a pocket or gym bag—making it a stylish reminder to hydrate before and after a workout. $28.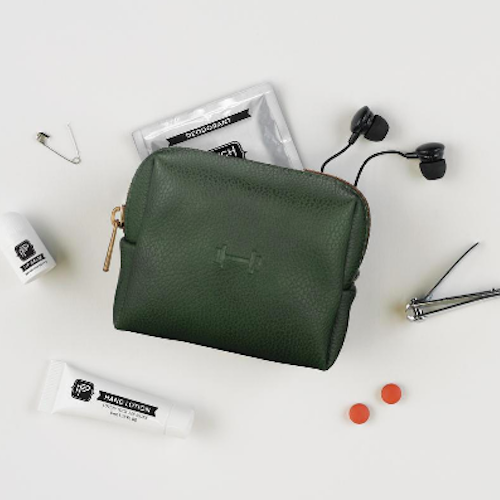 Fitness fixer-upper: You know your cycling-class buddy who always forgets their socks? The Pinch Provisions gym kit is for them. The pocket-size kit also contains earbuds, deodorant towelettes, electrolyte tablets, and more—so they'll never be caught unprepared again. $24.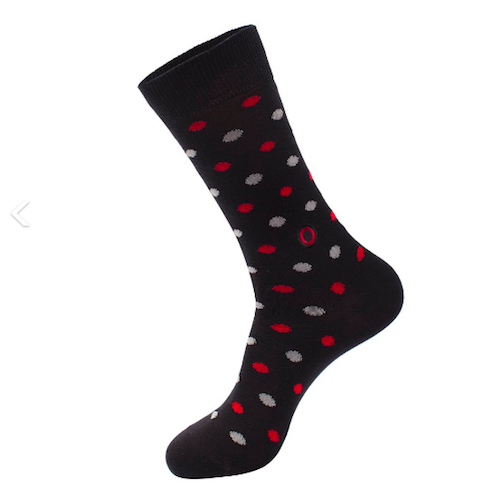 Toe tappers: After a sock-soaking workout, it's a joy to change into these Conscious Step Socks That Fight Poverty. The sustainably run company, which works out of WeWork 109 S 5th St in New York, donates to various charities around the globe. Each style benefits a different cause; this particular pair aids Global Citizens, a social-action platform to end poverty. $15.
For the workaholic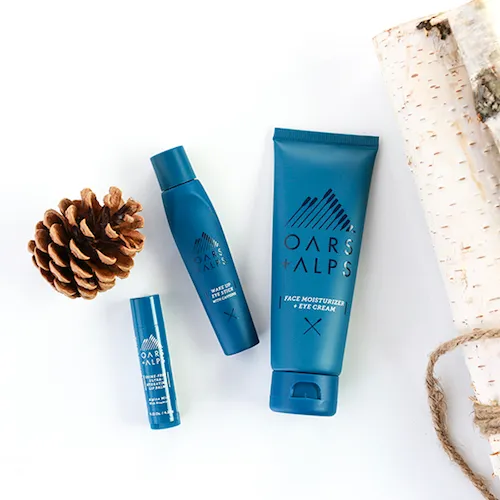 Save face: Help your favorite type A unwind with a little self-care. Oars and Alps, a brand started by two members at Chicago's WeWork 220 N Green St, offers a starter kit of their favorite all-natural picks: face and eye cream, a rollerball eye stick, and mint lip balm. $48.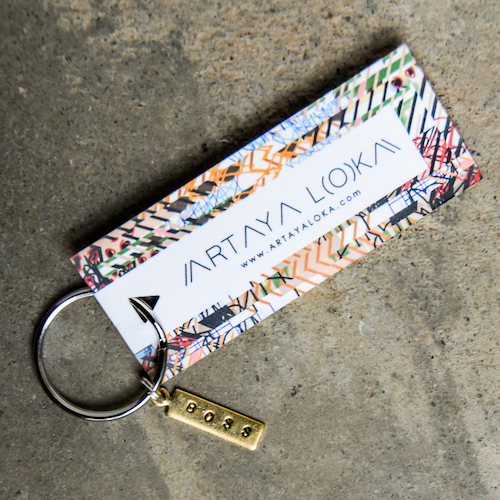 Tag, you're it: Show your favorite supervisor who's boss with a keychain and tag that says it all. The hand-stamped brass tag from Art Ayaloka is a constant reminder of their confidence and success. $20.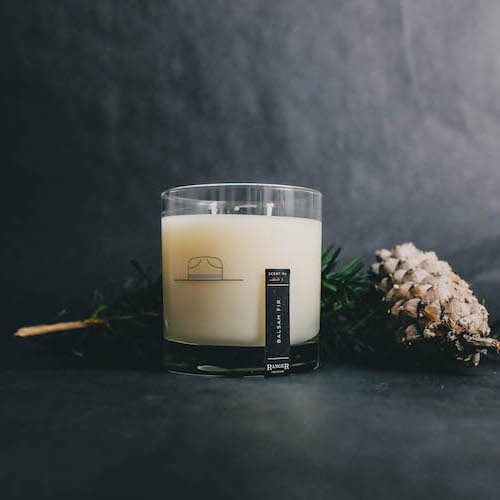 It's lit: Lighting the Balsam Fir candle from Ranger Station, a member at WeWork 901 Woodland St in Nashville, is like setting yourself down in the middle of a balsam-lined forest and breathing deep. And the calm keeps coming: The candle's burn time is 40 hours. $44.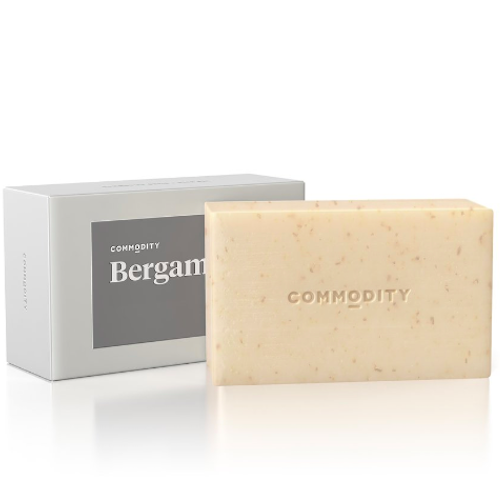 Fresh start: Help a coworker beat burnout with a Bergamot Bath Bar from Commodity, a member at WeWork 401 Park Ave S in New York. The scent was devised by a scientist with a Ph.D. in chemical engineering, and the blend of citrus and bright green notes is an invigorating way to begin every day. $24.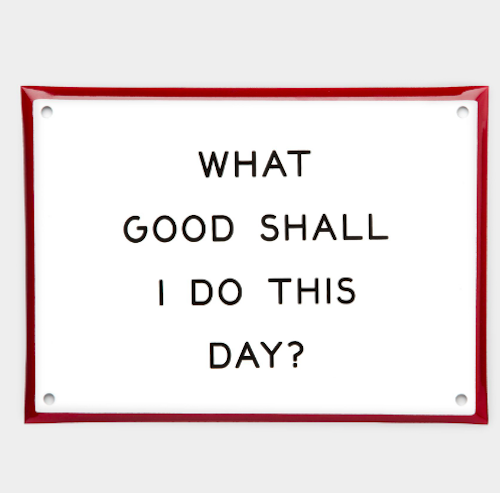 A good sign: The phrase "What Good Shall I Do This Day?" was a mantra of Founding Father Benjamin Franklin—a man who knew a thing or two about innovation. This enamel steel sign from Best Made is a brain-boosting addition to any workstation. $32.