This month WeWork cut the ribbon on its first location in Japan, just one of several slated to open there in the next several months.
But that opening and four others around the world were only part of the reason to celebrate. With the addition of Tokyo's WeWork Ark Hills South, WeWork welcomed its 200,000th member.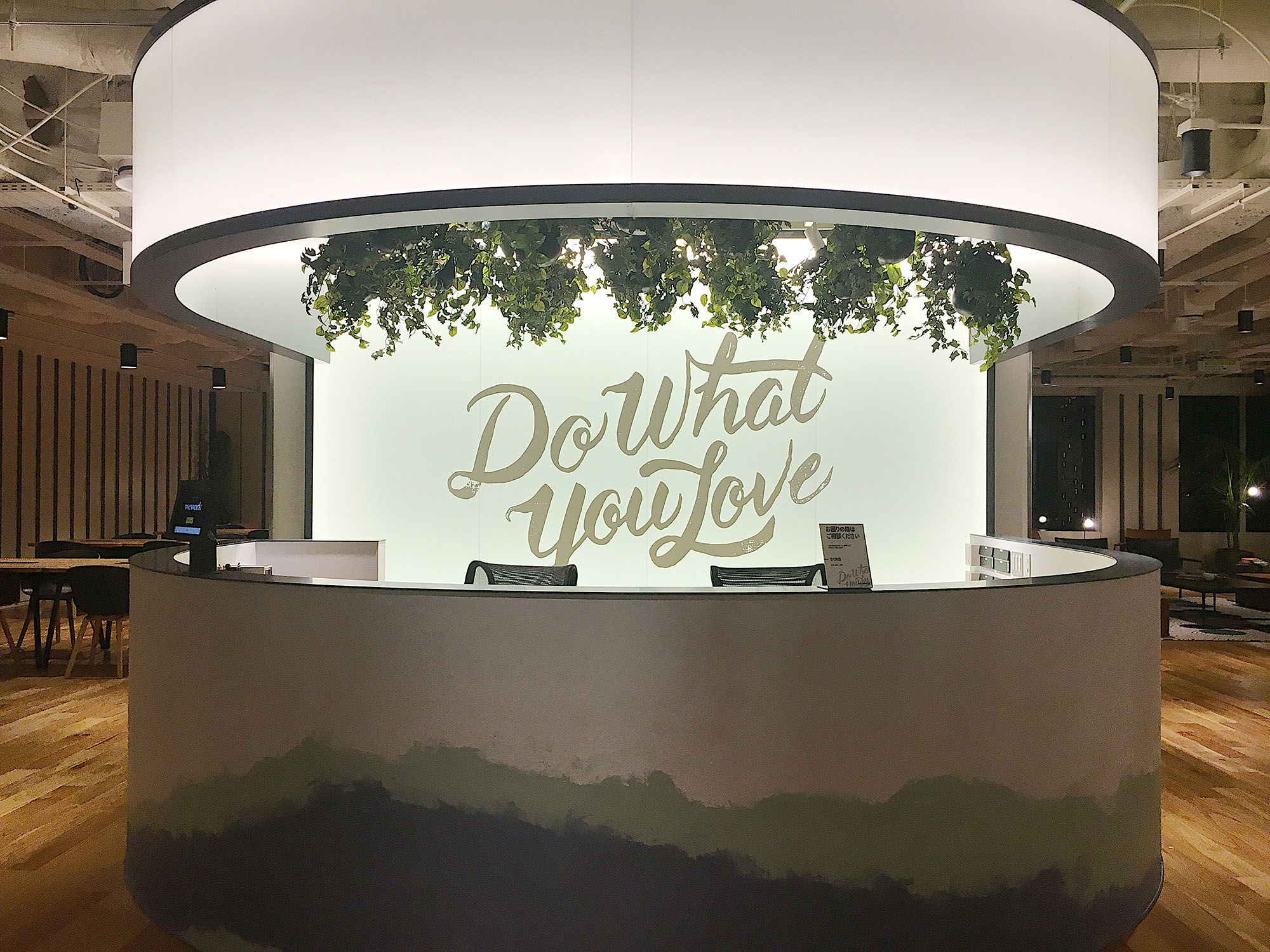 Located in Tokyo's stylish Roppongi district, WeWork Ark Hills South was fully booked before it even opened. The two floors are home to a wide range of members, ranging from one-person startups to multinational corporations with dozens of staffers.
"We are opening our first building here at 100 percent occupancy," said WeWork's Chris Hill. "We're extremely excited about the warm welcome we've gotten from Tokyo."
Three more Tokyo locations are slated to open in the next few months: Marunouchi Kitaguchi, Ginza Six, and Shinbashi.
"We are going to help change the workstyle of Japan," said Hill. "Part of our mission is empowering entrepreneurs and companies of all sizes to collaborate, innovate, and pursue their life's work."
More than 200,000 members
The opening of WeWork Ark Hills South was also a landmark for WeWork because it pushed the company's total membership to more than 200,000.
That's even more impressive considering the fact that WeWork cofounder Adam Neumann announced that the company reached 100,000 members only last March.
Putting it in perspective, that milestone was reached when the company had been in business for seven years. In just 10 months, the number of members has doubled.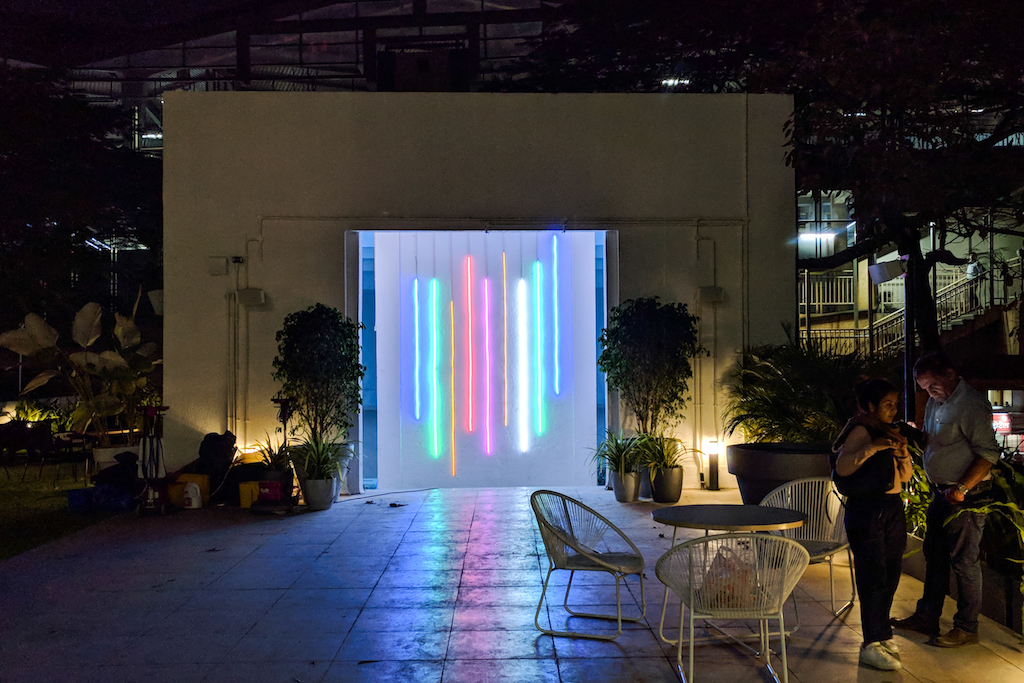 In the same amount of time, WeWork has jumped from 130 to 212 locations around the world. It's now in 66 cities and 20 countries.
Openings in Boston, Shanghai, Mumbai, and Rio de Janeiro
Other buildings opening this month include Boston's WeWork 200 Portland, Shanghai's WeWork Huaihai Zhong Lu, Rio de Janeiro's WeWork Ipanema, and Mumbai's WeWork Marol.
For each of these buildings the style is influenced by the locale. For example, WeWork Ipanema is steps away from the world-famous beach. Besides having a view of the sand, the building uses shades of blue, green, and fuschia to lend it a tropical feel. The 11tth-floor terrace references surfer culture with wooden surf fins. And, of course, there are plenty of places on the rooftop where you can catch some rays.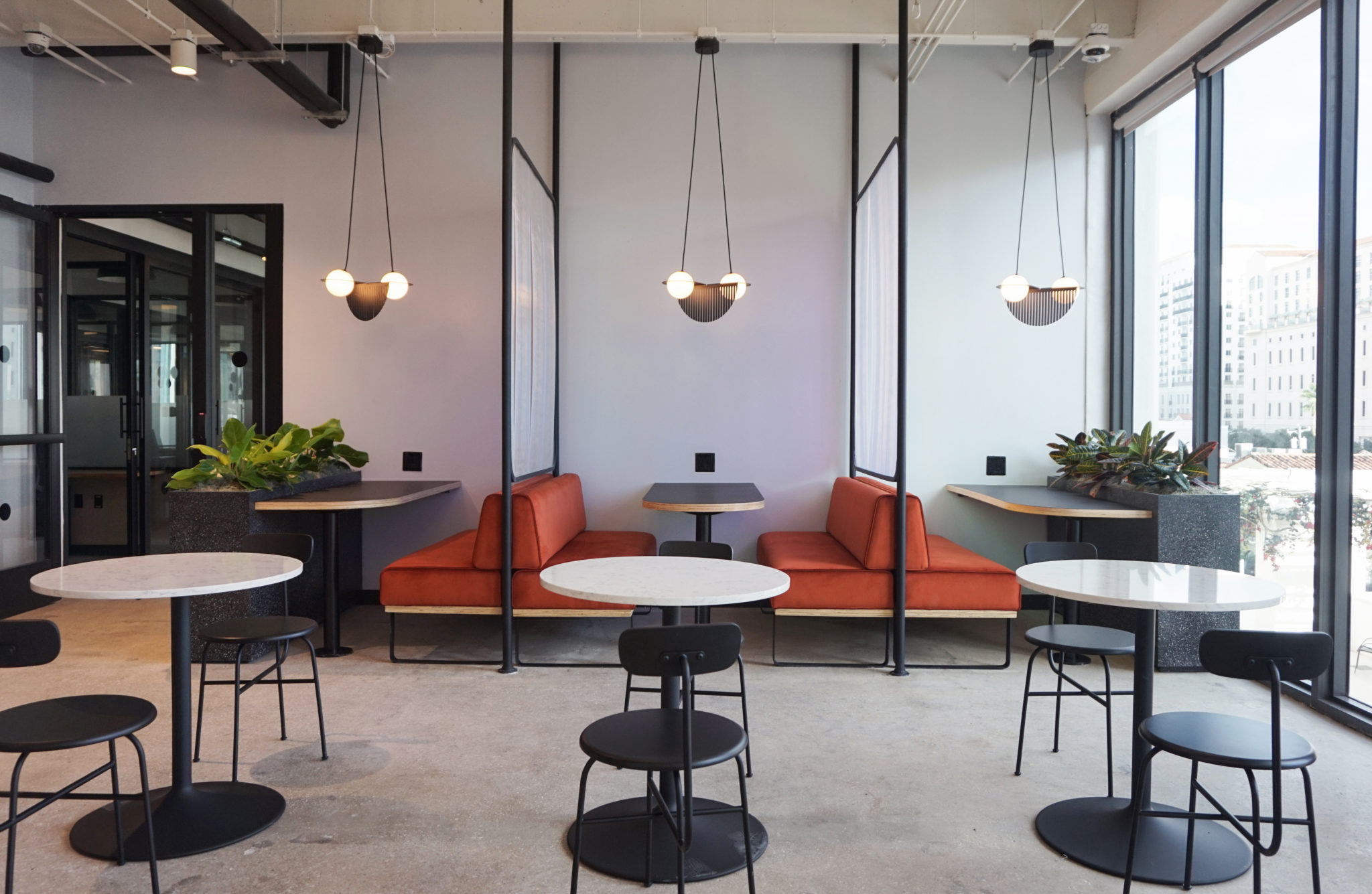 In Boston's North End, WeWork 200 Portland retains architectural flourishes that call to mind the area's long history. Look for exposed brick walls, rough-hewn beams, and original window details. A color palette featuring deep blues, reds, and grays is accented with elegant brass fittings.
Along with five newly opened buildings, WeWork also expanded existing locations in Bogotá, Buenos Aires, Los Angeles, Melbourne, Mexico City, London, Miami, Rio de Janeiro, San Francisco, São Paulo, and Seattle.