This month WeWork unveils its first location in Spain: WeWork Castellana 43, in the heart of one of Madrid's liveliest neighborhoods.
It's one of seven new locations opening this month, from WeWork Pacific Design Center in Los Angeles to WeWork Insurgentes Sur 601 in Mexico City. That brings the total number of WeWork locations to 207.
This new location in Spain connects Madrid to dozens of WeWork spaces in European cities such as London, Manchester, Berlin, Frankfurt, Hamburg, Amsterdam, and Paris.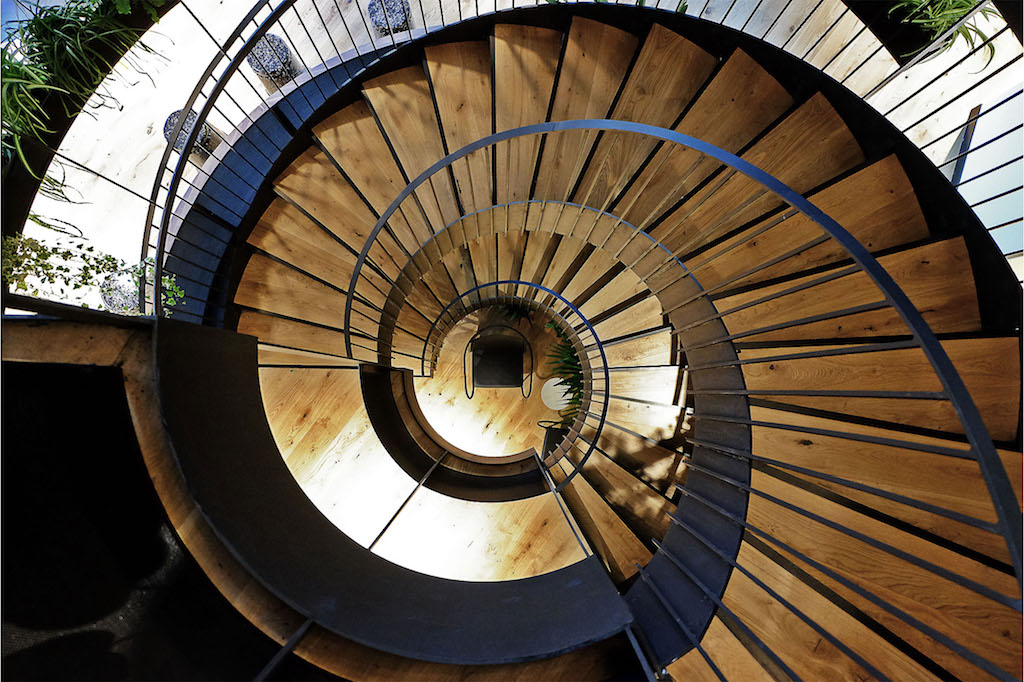 On one of the city's longest and widest avenues, WeWork Castellana 43 sits in Madrid's financial and commercial district. The postmodern structure has a handsome façade of granite and glass.
Capturing the spirit of Madrid, WeWork Castellana 43 features 60 framed collages by local artist Esther Soto. Her work incorporates old photographs of her grandparents, seamlessly blending the past and present. Soto also worked with the building's design team on other artwork, including those that use old newspaper headlines.
The focal point is definitely the spiral staircase, which is more than a way to travel between floors. With pantry islands and seating areas, it's a great place to meet friends for lunch or get some work done. Shelves for plants give it an open, airy feel.
Design inspired by neighborhoods
One of the most gorgeous locations opening this month is WeWork Usaquén, in Colombia's capital of Bogotá. This is WeWork's second building in that South American city.
The design team's inspiration came from the neighborhood's preservation of its Spanish colonial architecture in historic structures like the Church of Santa Barbara. Much of the décor was sourced from local vendors, including the beautiful fabrics used for many of the furnishings. Look for terracotta tiles, ornamental ironwork, and detailed woodwork throughout.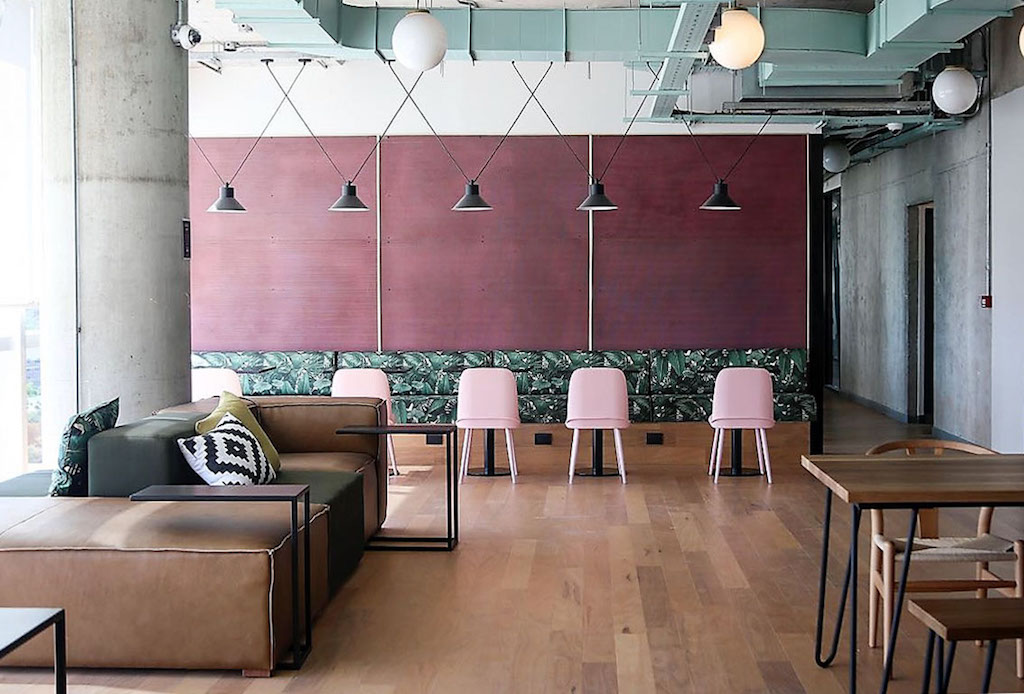 A floating stairway leads from the sunlight-filled courtyard to the rooftop terrace, where visitors are treated to incredible views of the surrounding mountains.
Also opening this month is WeWork Libertador 1000, a 14-story glass tower with 360-degree views of Buenos Aires and the glittering waters of the Rio de la Plata. Designers have made full use of the floor-to-ceiling windows, giving the space abundant natural light.
The smooth gray of the concrete ceilings are the perfect backdrop for a color palette of vibrant blues and greens. Trees that are native to Argentina inspired the artwork, which features oversized graphics of leaves in two of the eye-catching murals.