As the birthplace of the automotive industry, Detroit has had a long and storied history of invention and reinvention. The revival of the city's downtown area, following the shift in population to the suburbs, marks one of the most stunning transformations of an urban center anywhere in the world.
Today, the Motor City is not only home to the historic car companies that give it its nickname, but it's also the site of a fast-growing community of successful new businesses working in commerce, tech, banking, and finance.
The growing popularity of coworking space in Detroit makes this dynamic city an ideal destination for startups, freelancers, and digital nomads in search of an inspiring and creative place to work.
Finding a coworking space for your company doesn't have to be stressful. To help you decide, let's take a look at three of the best shared office spaces in Detroit.
Capitol City
1001 Woodward Ave
WeWork All Access starting at: $299 per month
Workspace starting at: $29/day
Conference Room starting at: $10/hr
Nearby Transit: Campus Martius station (QLINE)
Cross Streets: Woodward Ave & Michigan Ave
Set in the heart of downtown Detroit, this eclectic location on Campus Martius attracts a community of creative agencies, established companies, and dynamic new startups. With notable neighbors including Ernst & Young and the Microsoft Technology Center, you'll find plenty of popular spots nearby to entertain guests and woo clients. Foodies flock to Roast for its celebrated filet mignon, while local favorite Central Kitchen + Bar is perfect for toasting team wins.
This coworking space occupies three floors of a striking glass tower offering breathtaking views of the city, with interior design themes that draw inspiration from the area's rich Motown history. Inside, you'll find an acoustically optimized recording studio, as well as typical WeWork amenities such as a friendly on-site staff and a well-stocked kitchen.
19 Clifford St
WeWork All Access starting at: $299 per month
Workspace starting at: $29/day
Conference Room starting at: $10/hr
Nearby Transit: Grand Circus Park station (DPM), Grand Circus station (QLINE)
Cross Streets: Clifford St & Griswold St
In the early 20th century, this part of the city was a bustling meeting point for market traders and historic Detroit businesses. Today, it's center stage for downtown Detroit's transformative renaissance and is now home to flagship fashion retailers and upmarket residential properties. This shared office space on Clifford Street draws companies of all sizes from industries as diverse as tech, design, and marketing.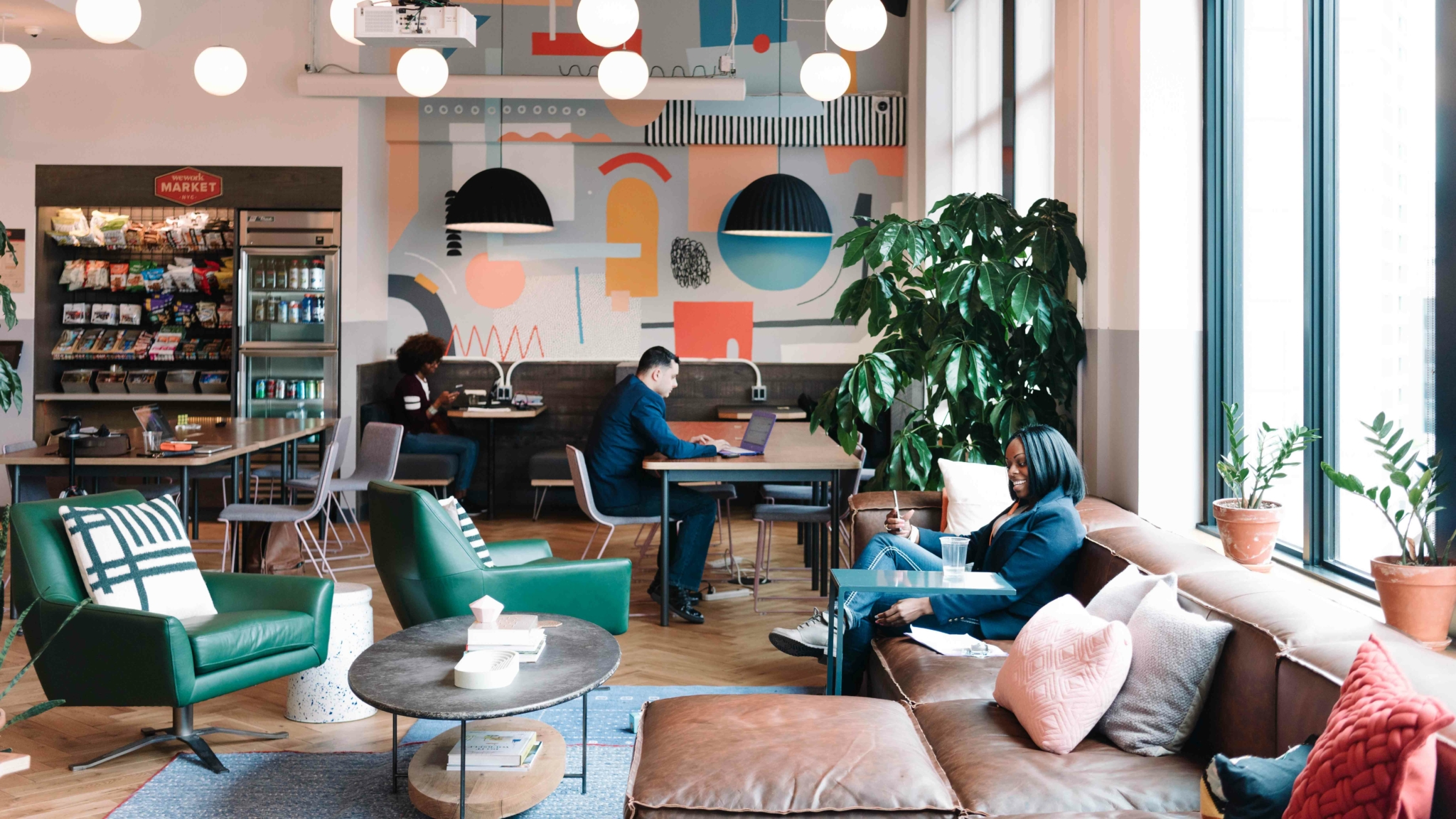 Inside this downtown coworking space, you'll find a friendly community of entrepreneurs spanning seven floors of a historic renovated building. The shared office space includes everything you need to succeed, including business-class printing facilities, productivity-enhancing amenities, and as much micro-roasted coffee as you can drink.
Whether you're a freelancer looking for an occasional desk, a startup looking for your first office space, or an established company expanding to a new location, there's a WeWork location in Detroit to fit your needs. WeWork On Demand offers pay-as-you-go access to shared office spaces across Detroit, while WeWork All Access unlocks WeWork locations in cities around the world.
Steve Hogarty is a writer and journalist based in London. He is the travel editor of City AM newspaper and the deputy editor of City AM Magazine, where his work focuses on technology, travel, and entertainment.
Rethinking your workspace?