Ideas by We will be announcing a slew of gift categories throughout the next month. For more unforgettable ideas that wow, inspire, and bring cheer this holiday season—made by members of the WeWork community—stay tuned here.
You've gotten several presents for loved ones out of the way and only have a couple left to go. But you're completely stumped, right? Or maybe you've put off holiday shopping altogether, and you need to buy everybody's gifts right now. If you're overwhelmed because you fear these VIPs are going to end up with something ordinary, think again. These gift cards, subscription services, and products are unique and improved spins on what you could pick up around the corner last minute.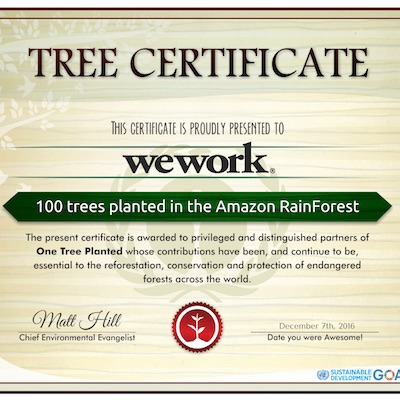 Have you already shot for the moon last year by naming a star for someone? We like the way you think, but this time think lower, much lower, and have a tree planted for that person who's got a soft spot for the great outdoors. Nonprofit One Tree Planted makes it effortless for individuals and companies alike to help plant trees everywhere from Canada and the Amazon to Kenya and Colorado. Matt Hill, the company's founder and "chief environmental evangelist" who's based in Montreal's WeWork Place Ville Marie, says the recipient gets a "tree-free tree certificate," meaning it's digital and doesn't require paper, but they still get to geek out and see their name alongside the number of trees planted. (You can receive a physical tree certificate in the mail, but it costs extra.) Each tree only costs $1, so it's nice to know a little cash can go a long way in protecting the planet.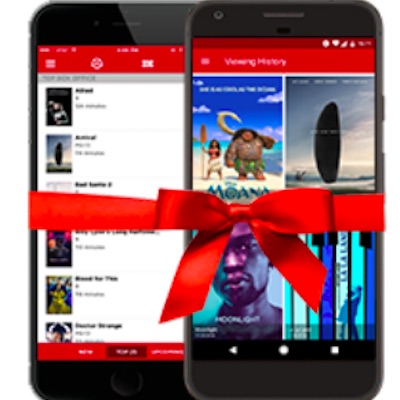 Impressing the film buff with an awesome holiday gift was once a tall order—until MoviePass swooped in and saved the day. Rather than buy your buddy DVDs or soundtracks on vinyl, why not just have them go see the movies they're dying to see in theaters, free of charge, because you already paid for it? All they need to access the app—for browsing movies, locations, and screening times—is an iPhone or Android. MoviePass' Madison Geery, a WeWork Soho West member, says it's "the ultimate gift for film lovers, not to mention it's the gift that keeps on giving." Gift subscriptions are offered in three-month ($135), six-month ($250), and 12-month ($500) packages, and recipients can see one new movie every day—even on opening night!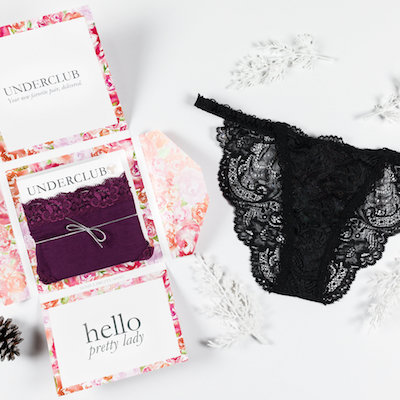 Rhetorical question time: Looking for a fun and thoughtful gift that's easy to give? We know you are, and good news is this is exactly how Underclub's founder Katie Fritts, a member at San Francisco's WeWork Civic Center, describes the company's luxury underwear subscription. Starting as low as $24.95 (one month), all the way to $239.95 (12 months), giftees get one pair of underwear delivered to their door each month. They can even speak to the Underclub stylists about their particular tastes and preferences, so that each new pair of underwear is sure to meet their approval and fit their personal style.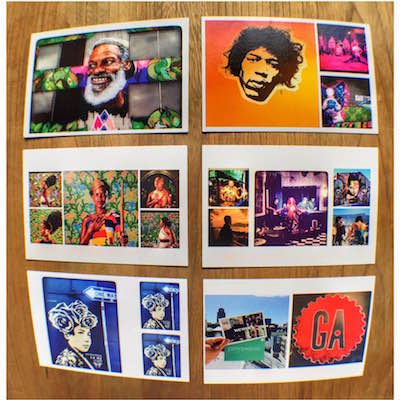 When done well, a holiday card—whether it contains a picture of the family or a recap of the past year—can be a lovely gift that makes people feel included. But those can also seem daunting and time-consuming. And what if you're always on the go, traveling from one place to the next, but still want to let people know you're thinking of them and want to wish them well during the holidays? Try Pennypost, where you can send customized postcards that combine fun photos from your social media accounts (or phone or computer) and a sweet message from the heart. San Francisco-based We Member Nathan Maas, the company's founder and product manager, says "what makes a Pennypost card a great holiday gift is how easy it is to keep your family and friends posted with a holiday selfie and some loving words." One postcard costs $2.50. Discounted prices apply with bigger orders. (10 Pennypost cards only cost $15, for example.)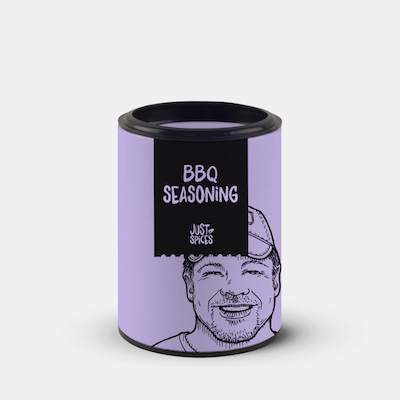 Got a special someone who knows all the best places to dine and likes to get adventurous in the kitchen? And you dropped the ball on getting tickets to the Ina Garten and Danny Meyer talk, and now you're doomed? No worries—try surprising them with a Just Spices gift card. Based in Los Angeles' WeWork Playa Vista, the Just Spices team says their products not only "make cooking fun and easy," with "20 organic spice blends and two everyday essentials." Gifts cards come in $15, $25, and $50 options, which gives giftees a chance to test out multiple products with organic ingredients like the BBQ Popcorn Seasoning ($5.99), Flavors of Italy or Flavors of Mexico ($5.99), Steak Rub ($7.49), and loads more. Each flavor is even packaged in a colorful container with a cool illustration.
Illustration: Lisa Ito