Work by the Numbers is a deep-dive into the biggest trends, research, and surveys in the world of work and real estate.
The latest UN climate change report reminds us of the urgent need for sweeping changes to slow the devastating impacts of a warming climate. While the goal of keeping global temperature increase below 2 degrees Celsius this century looks increasingly out of reach (temperatures have already risen 1.1 degrees since the 19th century), there is still a roadmap for hope, if we're all willing to follow it.
While the report focuses on government actions, companies can also do their part by reducing their carbon footprint and operating as sustainably as possible.
What is corporate sustainability?
Corporate sustainability is the concept that a company can meet its present needs while working to preserve our planet, so that future generations can meet their future needs. With meaningful action and policies, companies can create efficient operations that encourage growth and inflict minimal harm on the environment. These efforts include sourcing renewable materials in manufacturing products, powering operations with low-carbon or carbon-free energy, and creating products with a lower carbon footprint, as well as other company policies that help preserve the long-term viability of our planet's resources.
How employees view sustainability
Sustainability and climate change are important to people and play a role in both their buying decisions and who they want to work for. In a 2021 survey of 1,010 U.S. adults, Gallup found that 43 percent worry about global warming "a great deal" and 22 percent worry "a fair amount." A far smaller percentage worried about it "only a little" or "not at all" (18 percent and 17 percent respectively).
Consumers have sustainability in mind when they shop
65%
worry about global warming
85%
are buying more sustainable products
34%
are willing to pay more for sustainable products
Those concerns inform purchasing decisions. In the past five years, 85 percent of consumers have shifted to purchasing products that are produced sustainably, with less of a negative impact on the environment, according to a 2021 study of more than 10,000 people across 17 countries conducted by consulting firm Simon-Kucher & Partners. Thirty-four percent were willing to pay more for these environmentally conscious products.
Companies without sustainable practices are also less desirable to workers. Seventy-one percent of job seekers said they want to work for environmentally sustainable companies in a 2021 survey of 14,000 global adults conducted by IBM Institute for Business Value.
Companies are responding to the demand for sustainability
Businesses seem to share consumers' concerns about the environment. Many companies have already put large and small sustainability measures into place, and others say they plan to. In a 2022 study of 850 companies worldwide, the Boston Consulting Group found that more than 80 percent planned to increase their investments in sustainability.
In addition to helping the planet, many companies feel that reducing their environmental impact can offer them long-term financial gain. A 2020 survey by McKinsey of 2,475 company leaders representing a range of industries, regions, and company sizes found that 40 percent of respondents expected their sustainability programs to generate profit in the next five years by attracting more environmentally conscious consumers.
What companies are doing to become more sustainable
Companies that care about being sustainable are moving in different ways, at different speeds, to implement changes at all levels. From altering the products they manufacture to pledges and offsets, here are the things some companies are trying.
Shifting to products that produce less carbon
Many companies whose manufacturing processes rely on fossil fuels and generate carbon emissions are looking for ways to reduce the impact their products have on the environment. For example, some of the largest auto manufacturers have plans to begin manufacturing electric vehicles and/or to reduce their purchase price. In April 2022, Honda and GM expanded a manufacturing partnership to develop affordable new electric vehicles in 2027. GM has stated an ambition to sell only zero-emissions cars and trucks by 2035. Ford and VW have announced a similar partnership to jointly manufacture a slate of new electric vehicles in the coming years.
The aviation industry generates 2.1 percent of global emissions, making it one of the largest contributors to climate change. In response to mounting pressure, Airbus has made major investments in researching and developing sustainable air travel. The company aims to introduce a zero-emission aircraft powered by hydrogen into the market by 2035, with the goal of making its products and operations carbon neutral by 2050.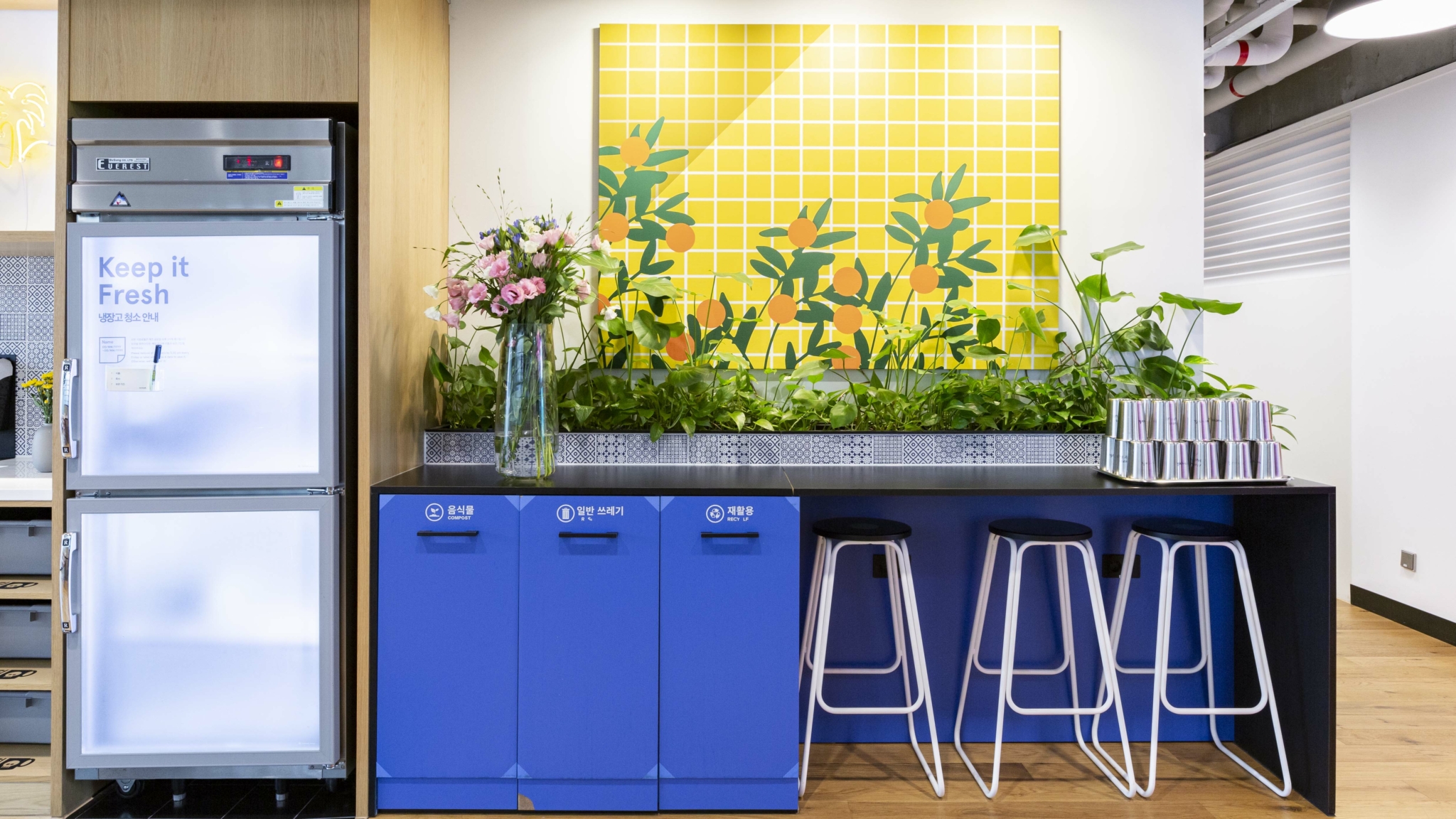 Cutting down on single-use and plastic items
Packaging and single-use plastics are a significant strain on the environment. Plastics alone account for 4 to 8 percent of annual global oil consumption—and that number is projected to increase to 20 percent by 2050. Companies that are serious about sustainability are looking for ways to reduce plastic use.
The fashion industry generates enormous waste, largely textile waste, much of it as a result of "fast fashion." Consumers are making their preferences known, increasingly gravitating toward secondhand clothing as a greener alternative thanks to online thrift stores like threadUP and local sources. Many clothing and accessory brands have taken note and are changing their business in response, starting with ditching plastic packaging for greener alternatives when shipping their products.
Single-use cups amount to 20 percent of global waste. Starbucks has initiated efforts to reduce the waste their products generate by half by 2030. The company recently tested a cup borrowing program in select Japan, Singapore, and London locations in which customers pay a $1 deposit to get a reusable cup. When they return the cup, they get their deposit back—and bonus rewards points if they're a loyalty member. The cup is then cleaned and reissued to future customers. Four Starbucks stores in Seoul, South Korea, have already gone cup-free, keeping 200,000 cups out of landfills in the first three months.
Pledging a portion of sales to conservation efforts
Some companies devote a portion of their financial resources to conservation. Patagonia is a longtime leader in this space, donating one percent of its profits to environmental causes over the past 35 years. Recognizing that the clothing industry represents 10 percent of global carbon emissions, the company has devoted $89 million to grassroots environmental organizations both domestically and abroad.
The banking industry is also making some effort to contribute to these causes, with JPMorgan Chase, Citi, Morgan Stanley, and Bank of America each committing an investment of between $1 and $2.5 trillion to develop clean energy initiatives, finance United Nations Sustainable Development Goals in emerging economies, and support other low-carbon initiatives.
Switching to renewable energy
Some companies are doing what they can to switch their operations to renewable energy. Patagonia is again a leader in these efforts. The company made the pledge to be carbon neutral by 2025 and appears to be taking that promise seriously by switching to 100 percent renewable energies. It has installed solar power at its headquarters in Ventura and distribution center in Reno, and has wind and other renewable power at other locations. Patagonia has also partnered with organizations to help fund and install 1,500 residential solar units.
New Belgium Brewing is another company that has pledged carbon neutrality—and a goal of achieving it by 2030. The brewery boasts that its Fat Tire Amber Ale is "America's first certified carbon-neutral beer," certified under internationally recognized standards. To back up these claims, the company has moved its facilities to LEED-certified buildings, a rating system that certifies green building standards. It also utilizes solar power, captures energy from wastewater, and captures and reuses heat in its brewing process.
Advocating for sustainability
In addition to reducing carbon in its operations, New Belgium Brewing has advocated for sustainability both in its industry and in the community as a whole. The company cofounded the Glass Recycling Coalition and Brewers Association Sustainability Subcommittee with the goal of producing high-quality beer while preserving the natural environment and agricultural systems. New Belgium is also a member of Business for Innovative Climate & Energy Policy (BICEP). It's also distributed over $9 million to bicycle advocacy nonprofits across the nation. In addition to the company's local work, New Belgium's CEO Steve Fechheimer has also urged Congress to include climate action in economic stimulus packages.
The risk of "greenwashing"
As consumer demand for sustainability increases, there is a growing risk of "greenwashing," when a company uses the language of environmental consciousness in their marketing materials without any real sustainability efforts to back up those claims. A common example is when a large company releases a new product line with "green" packaging that suggests the product is environmentally friendly, while producing the product using the same harmful practices as non-greenwashed products.
According to a study by the Chartered Institute of Marketing, 49 percent of marketers are wary of the "greenwashing" risk. At the same time, 63 percent of the public are looking for better communication from companies about the sustainability of their products and services. People want to feel good about the products and services they buy—but it's important that companies clearly and honestly communicate what they're doing without inflating their own sustainability policies.
Increasingly, consumers and employees are demanding that corporations do their part to help slow the effects of climate change. While a fully sustainable future may seem ambitious, there are meaningful steps companies can take to contribute to a more sustainable future. The solution isn't all or nothing. Forward-looking companies that embrace the challenge will reap the benefits, as will future generations.
Bradley Little is a writer and content creator based in New York City.
Rethinking your workspace?