Oatly, a brand that aims to transform the global food system into one that is healthier for people and the planet, is going through a cultural evolution of its own. After the pandemic upended traditional office life, the Oatly team took a focused look at how to move forward—and realized that while the wheres and hows of workspace might change, the necessity of a strong corporate culture where everyone, anywhere, can thrive did not.
While our company has moved to a remote-first working environment, we still provide plenty of opportunities for employees to get together in person. Oatly has been a WeWork member since 2017; our North American headquarters at WeWork 419 Park Avenue in New York City that used to house close to 100 employees has been transformed into a space dedicated to collaboration. Oatly is also offering our North America employees WeWork All Access passes, which allow them to visit hundreds of WeWork locations anywhere around the world.
As Oatly's Head of People, I think a lot about why it's so important for employees to be able to gather, and how that ensures a strong company culture. Here are some thoughts on how to do that and why that's important.
WeWork: What does corporate culture mean to you?
Corporate culture is a shared understanding and practice of how we show up, how we collaborate, communicate, navigate the uncomfortable, and how we treat one another. We established our guiding principles around characteristics that we feel embody what is needed to thrive at Oatly—but also around what employees have already been living and breathing. It is so important that we weave this common thread as we grow, because it is the foundation that keeps us all together.
One word that comes to mind when I think about culture at Oatly is kindness. If we lead with kindness and empathy as the foundation of our corporate culture, that goes a long way. Employees and leaders aren't perfect, and people will be under stress at certain points, but with kindness (and the inherent trust kindness establishes), you're able to foster an open, honest, and collaborative work environment. This is crucial.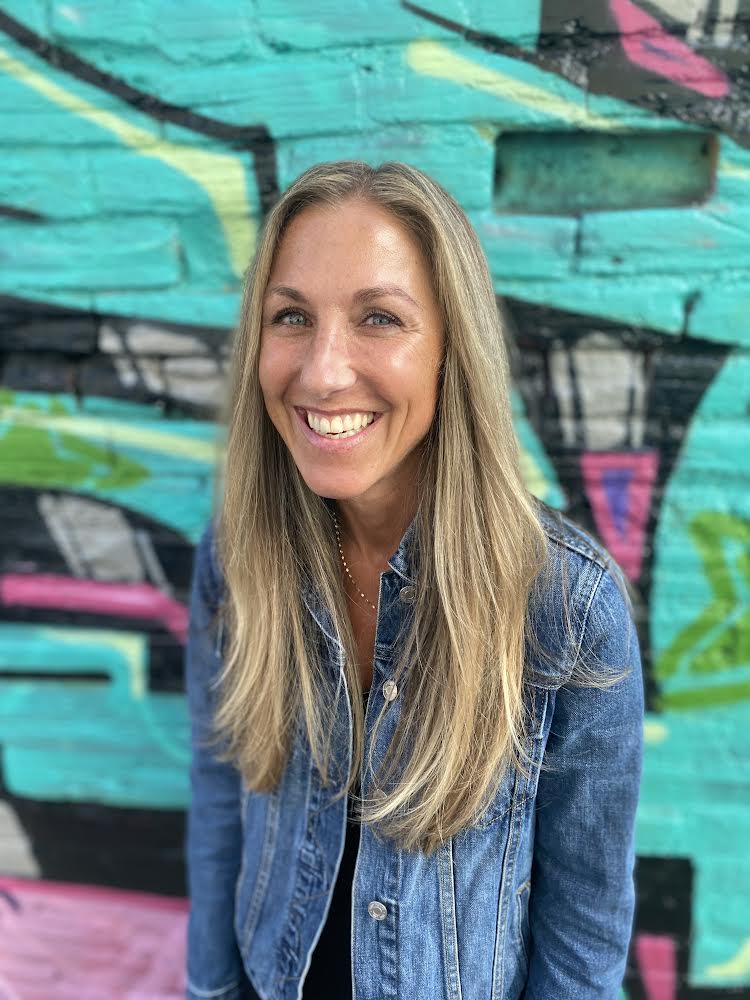 What core values does Oatly have? In what ways is Oatly promoting these cultural values?
One of our main guiding principles at Oatly is to "feel at home." To feel at home, you have to be comfortable and have the psychological safety to bring your full self to work without any fear. This gives us the ability to ask one another honest questions, disagree, and ultimately learn from one another. Our other values fall in line with this foundation. These include ideals like respecting time, welcoming failure, being fearless, and embracing the unknown. As Oatly has continued to grow tremendously, these are things we constantly talk about as a company and within our smaller teams. We're building things together day by day and charting unknown territory, so we have to remind one another of that and give ourselves grace in the process.
In moving toward a remote-first workplace, how will Oatly continue to keep culture intact?
Leading with kindness and openness has been the glue that keeps us together and what can truly support a successful remote-first environment. We plan to maintain our awesome relationships with one another in the company and welcome new members to our team enthusiastically and in the special Oatly way that we've always been known for, whether in-person or remote.
One example of this is our Oatbud program, a six-month buddy system for new employees joining Oatly to spend time with a veteran employee who can answer questions, be a resource, and ultimately be a friend at the company from your very first weeks. This program has been a great success remotely. Ultimately, Oatbuds hope to also meet one another in person, too—whenever that's a possibility!
One of our main guiding principles at Oatly is to "feel at home." To feel at home, you have to be comfortable and have the psychological safety to bring your full self to work without any fear.

Chandra Caridi, vice president, people and transformation, North America, at Oatly
Another example is our wildly popular OatShow, a twice-weekly, talk-show-style get-to-know-you hosted by Mike Messersmith, our president, North America. During OatShow, Messersmith spends time interviewing a new employee via video with the full North American team tuning in remotely. The time together is fun, lighthearted, and insightful—we learn about an employee's childhood, quirks, and hobbies, and ultimately about how their career journey has landed them at Oatly. It's a really meaningful time together for us as a group.
How is Oatly using WeWork spaces to promote culture?
While we are remote-first, we also still believe in the power of being together in person. We want our employees to do that whenever there is a shared desire to do so. We need to establish those connection points for people to be together, with safety and trust built in, and our access to WeWork locations provides just that. People are meeting their bosses or teams for the first time in person after months of working together, and we feel confident that WeWork locations offer a comfortable and safe space to do that.
The ease of use in these spaces is also incredibly important to our employees—even something as small as having signage about how to use the space easily and intuitively is innate to the WeWork experience. The look and feel is also an extension of what we have at Oatly HQ—it's the importance of "feeling at home."
Oatly has grown significantly since it joined WeWork in 2017. What has changed in that time? How do you hold on to the startup/growth mentality?
Our focus is to continue bringing great people into the Oatly fold and ensuring they feel welcome. We have an amazing talent acquisition team that filters candidates not only by the necessary skills, but also to understand people's stories and how they're embodying our guiding principles already.
A company like ours is always changing dynamically and we must grow, but we'll always use our guiding principles as a through-line into the future. It's also important for us to continue bringing our people together through shared common interests and conversations. This could be as simple as replicating "watercooler" conversations on Slack. Through dedicated channels including "#Oatly-Parents, #OatlyPeople, #OatlyInTheWild, #Peloton_baes, #HR-Help, and others, Oatly employees are sharing company updates and news, photos of their kids and pets, personal anecdotes, finding workout buddies, discovering new music and TV shows, and more. While we rely on one another to get our jobs done successfully, having personal connections to one another inevitably makes our work better.
How do you view the use of office space now?
To us, office space is where Oatly employees can gather to be creative, foster even stronger relationships, and spend time developing our best solutions and innovations together. Our global Oatly offices are primarily designed with this sense of collaboration and community in mind versus individual work. Between our Oatly offices, access to 700-plus WeWork locations around the world, and of course the ability to work from home, we hope our employees feel that they've been provided with ultimate flexibility to accomplish some of the best work of their lives.
Chandra Caridi has served as vice president, people and transformation, North America, at Oatly since July 2020. She's been with the company since March 2019, first serving as director, human resources, North America. Prior to joining Oatly, Caridi held various senior-level roles within human resources and talent acquisition across food production, retail, and fashion industries at companies such as Juice Press, Blue Apron, Donna Karan, and more. She holds a Bachelor of Arts from Pace University.
Rethinking your workspace?