It's not an overstatement to say that there's a podcast for everything these days. Spotify alone currently hosts over 3.2 million podcasts. From niche topics to mainstream pop culture, podcasts cover basically anything you can think of.
With so many options, finding the best podcast to listen to at work can be tricky. Some podcasts are better for deep focus, while others are great for learning about obscure topics that can boost your creativity. Discovering the right podcast for work can help improve focus and make the most of your time.
Learn while working: The true value of podcasts
Most jobs include a mindless task every now and then. Spreadsheets, expense reports, follow-ups—they can all feel like a lot of time spent without much reward. Doing these tasks in silence can get mind-numbing, but tuning into an engaging or inspiring podcast while you complete them can make you feel like you're getting more out of this time.
Can listening to podcasts help you focus?
Whether podcasts can actually help improve focus appears to be subjective and depends on the task at hand. Listening to a story stimulates brain activity, which can help fuel creativity and productivity. Music, especially classical, can have similar effects on the brain. If you're having trouble concentrating at work, give podcast listening a try. You might find that giving your brain something to follow can help you focus better on whatever else you're doing.
Podcasts in the work-from-home era
It can be difficult to focus while working from home. There tends to be distractions everywhere, or for some—and this may be worse—your environment may be completely silent.
Blocking out the silence, or the distractions, can be a game changer, so listening to a podcast while working from home can help you focus your mind while you get your work done.
Entertainment podcasts can especially be great for focus work, while educational podcasts can be ideal for accomplishing mindless tasks. For many, business podcasts can help provide a dose of inspiration. No matter what you're in the mood for, below are some of our favorites.
Entertainment podcasts
You might assume that ID10T, hosted by comedian Chris Hardwick, would be a comedy podcast. While it's funny at times, the real joy of this interview podcast is the natural ease with which Hardwick converses with his celebrity guests. These conversations, which cover everything from careers to life advice, start out casual and then dive to a depth that seems to come out of nowhere. It's like sitting down for coffee with an old friend, and before you know it, it's been a few hours, you've learned new things, and it may have gotten a little emotional.
You may not think that a podcast about the most controversial issues of our time would make for great focused listening but The New York Times' The Argument, hosted by Jane Coaston, manages to explore complicated topics with surprising comfort and ease. On each episode, Coaston is joined by journalists who discuss touchy topics like breaking up Meta, attitudes toward climate change, and how to have uncomfortable political conversations with family members. These open-minded debates help us better understand these issues and look at the world with a new perspective.
If you love comedy, pop culture, and a little bit of attitude, check out The Read. Hosts Crissle and Kid Fury get together weekly to talk about the craziest pop culture news, rant about living in New York City, and just have a great time. You'll get four segments per episode: Black Excellence, Shade in Full, Listener Letters, and The Read. Check it out for an entertaining look at the world today.
Have you ever wondered how the inner workings of the Imperial Army or the Rebel Alliance actually functioned? If you're the type to pick apart the vastness of fictional universes, make sure to add Plumbing the Death Star to your podcast list. It will answer important questions about pop culture with a unique spin. With episodes such as "Which Fantasy Creature Would Make the Best Pet?" and "Is Shrinking Your Own Children a Crime?" you may find yourself laughing out loud.
After discovering a shared love of crime stories at a Halloween party in 2015, comedians Karen Kilgariff and Georgia Hardstark teamed up to start a simple podcast in which each would share the story of a famous murder. This show stands apart from the oversaturated world of true crime podcasts by weaving humanity, compassion, and frank mental health discussions into every episode. That and a serious dose of comedy will have you in tears one minute and laughing the next. There's a reason My Favorite Murder consistently ranks among the top podcasts.
Are you obsessing over something Doja Cat did at the VMAs or are confused by how Emily in Paris got an Emmy nomination? The Keep It podcast, hosted by Ira Madison III, Louis Virtel, and Aida Osman, is the perfect way to unpack everything you missed or can't stop thinking about from the previous week in pop culture. From obscure Oscars trivia to deep dives into the mechanics of Jeopardy, this podcast is the ultimate comfort listen for anyone who loves pop culture.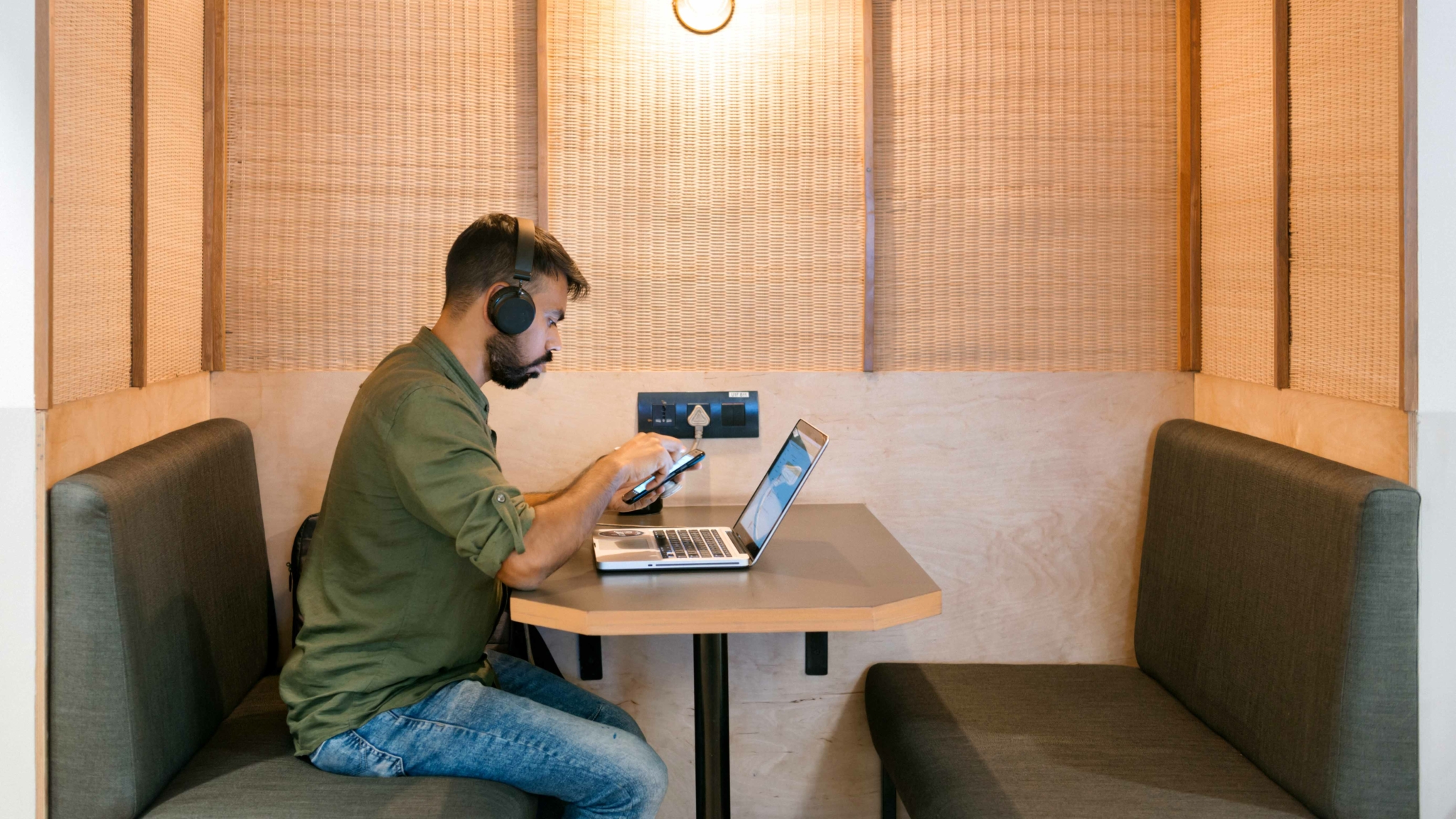 Educational podcasts
The title sort of gives away the premise of this one. Each episode, hosted by journalists Sarah Marschall and Michael Hobbes, explores topics you thought you knew about, brushing aside the conventional wisdom and examining the real impact on history. Episodes cover everything from the Reconstruction era to the strange life of paranormal investigators Ed and Lorraine Warren. The framing of the show invites you to learn more and makes for an engaging listen.
Have you ever wondered how squirrels keep track of their nuts? How about whether you can bury someone in your backyard? Well, someone has—and Gimlet's Every Little Thing podcast finds the answers to these listener questions and more, no matter how strange or obscure. Their willingness to tackle off-the-wall topics answers questions about the world that you never knew you had.
If you're pretty sure you don't know everything you should yet, check out Stuff You Should Know. Learn about why you itch, how multiple sclerosis affects the body, and whether you can actually die from a broken heart. This in-depth podcast offers you a new topic each week (yeah, there's history and politics too—no topic is off-limits), so keep listening to find out more about what you simply don't know.
If you're a student of life, this is the podcast for you. Oprah invites guests who have something evocative to share about mindfulness, gratitude, and cultivating an appreciation for life. Some are people you'd expect, like Deepak Chopra and Wild author Cheryl Strayed. Others are perhaps less expected, like Tracy Morgan speaking about how a near-death car crash affected his spirituality.
Educational podcasts don't have to be dry and boring. In fact, the best ones are full of comedy, such as Star Talk. Go on an educational adventure with Neil deGrasse Tyson and learn some in-depth science about stuff you may take for granted every day. With topics such as physics, astronomy, and the universe in general, comedy and science have never come together quite so eloquently as in Star Talk.
If you've ever wondered what would happen if civilization collapsed or if Alexander the Great was as bad as Hitler, Hardcore History is for you. This podcast takes a unique and interesting approach to history. Some episodes can get extremely long, and may take up over half your workday. However, you'll definitely come out of the experience having learned something new.
Learn from experts in every field when you listen to TED Talks. Entrepreneurs, CEOS, and world leaders have all been featured on this podcast, which currently has nearly 2,500 episodes. There's a TED Talk for just about any topic you're interested in. Learn about cultures across the world, how to create a sacred space, the financing behind building a global business, and more—from scientists, doctors, engineers, and everyone in between.
Business podcasts
Looking for inspiration to help you get through the workday? The WorkLife podcast is the listen for you. Each episode features an interview between organizational psychologist Adam Grant and professionals across the spectrum—people from huge companies like Pepsi as well as those who have had an unconventional career path within lesser-known companies. The mission of every conversation is to explore the ways in which people pursue a better work life so that we can all achieve well-being.
Her Accounts features relatable conversations with women who work in tax and accounting. These conversations cover the challenges of working through the COVID-19 pandemic, navigating a traditionally male-dominated field and balancing life, work, and parenthood. If you're looking for practical career advice and down-to-earth conversations, this one is a must.
Guy Raz, the former host of TED Radio Hour, launched How I Built This in 2016 to focus on one of the most interesting aspects of business: the early days of certain startups, before they became huge brands. Get behind-the-scenes stories of how companies like Spanx, Burt's Bees, and Stacy's Pita Chips were created. In one-on-one interviews, Raz gets business leaders to describe how they had to borrow from friends and family to get their idea off the ground, or how manufacturer after manufacturer flat-out rejected making their product. It's an inspiring and informative show for anyone passionate—or curious—about building a business.
Have you ever wondered exactly what goes into building a startup? Listen to Alex Blumberg and Lisa Chow to learn everything you need to know about the pitfalls and benefits of starting a business. This podcast dedicates an entire season, rather than just an episode, to the story behind one startup. In season one, Alex Blumberg talks about starting Gimlet Media, which is the provider of the podcast. Season two delves into a startup dating company. Season three mixes up the format, with insights and intrigue from a few different companies in each episode.
Anyone who manages a team of employees has struggled at one time or another with the day-to-day problems that management brings. Manager Tools helps listeners navigate office politics, deal with trouble outside the office, highlight their employees' strengths, and effectively point out their weaknesses. Whether you're already in management or striving to get there, Manager Tools gives you the information to build the skills you need.
Beyond the To-Do List aims to help listeners achieve better work-life balance, stay productive at work, and hone other workplace skills, such as priority setting. Each episode features in-depth conversations between host Erik Fisher and productivity experts. If you've ever found yourself struggling to stay on top of everything, Beyond the To-Do List is a great podcast to help you stay focused, positive, and in charge of all aspects of your life.
Have you ever been curious about how you can make money without enduring the daily grind? If you've had an interest in starting an online business or simply want to know how others make their money, you need to check out Smart Passive Income. The host, Pat Flynn, explains how he built his online business to offer him a lifestyle many crave.
Whether you are interested in the latest pop culture news, in-depth business insights, or obscure trivia, listening to a podcast at work can boost your creativity and focus. You might be surprised by just how much you can learn.
Bradley Little is a writer and video producer based in New York City.
Rethinking your workspace?