From stainless steel water bottles to a vitamin patch you wear on your body, WeWork's global membership of 600,000 creates products that are both functional and delightful. Look no further than this community of makers for all the things you'll need for everyone on your list this holiday season.
For eco-friendly pals
Resolve to forgo plastic bottles for good by giving a friend a design-y stainless steel one from Hay, a member company at WeWork Ark Hills South in Tokyo. The Sowden bottle is practically an objet. $40
For the friend who's always at 20 percent battery
In the same way that earbud cords have become nearly obsolete thanks to AirPods, Native Union's drop wireless charger is making cords on your nightstand a thing of the past. The brand also made sure the charger works with iPhones and other Qi-compatible devices, like, um, AirPods. $60
For foodies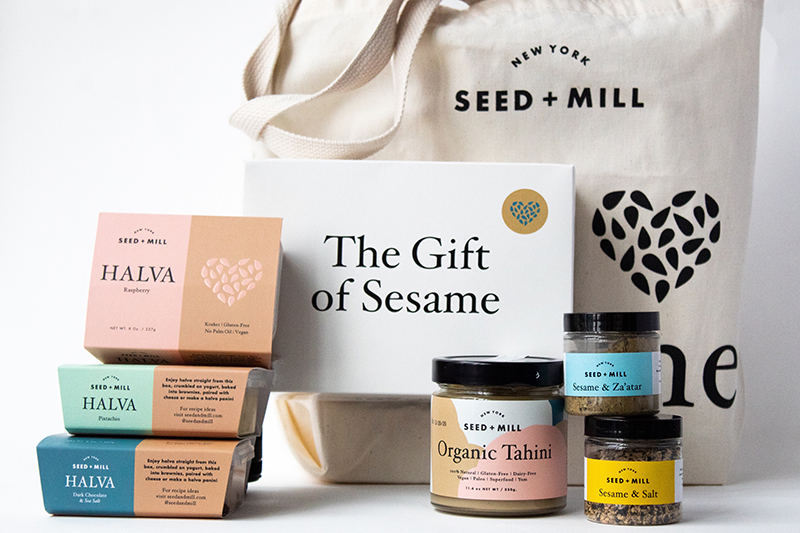 Fruitcake is so 1950, but a chic set of two halvas and a tahini from Seed + Mill, a woman-owned business and member at WeWork 511 W 25th St in New York City, is a very 2019 way to spread good cheer. $35
For a vegan sweet tooth
Yes, each flavor of cookie in this Partake (a member at New York's WeWork 511 W 25th St) All The Cookies Variety Pack—chocolate chip, carrot cake, gingersnap, double chocolate chip, and birthday cake—is vegan and gluten-free. And they still taste amazing, we promise. $25
For your teenage niece
This limited-edition Cinna-Buns scrub from Frank Body, a member at WeWork 524 Broadway in New York, is made with coffee, cinnamon, honey, and ginger powder and leaves your skin feeling smooth and smelling like your hometown mall's Cinnabon—in the best way. $19
For friends with kids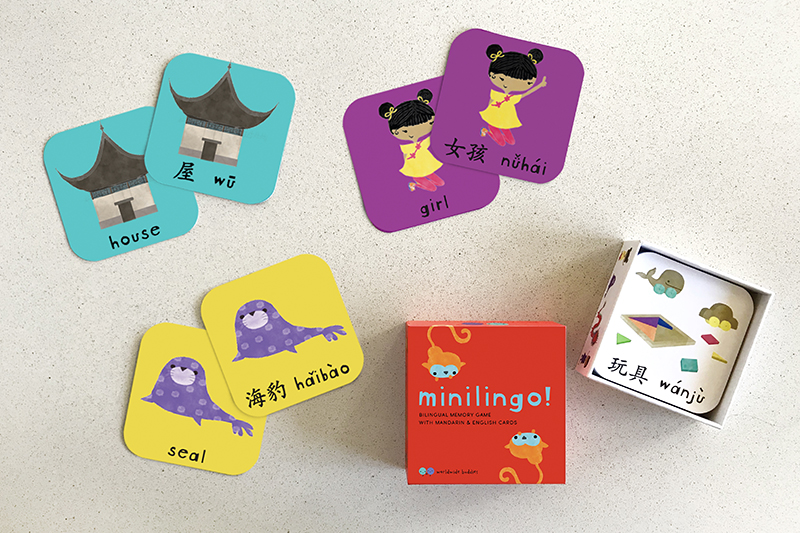 These brightly colored English/Mandarin cards from Worldwide Buddies have 20 different word pairings, which make them great for a game of memory for the under-10 set. $14
For the Great British Bake Off fan
Add extra pizzazz to a friend's sugar cookies with WeWork 511 W 25th St member Supernatural's Ugly Xmas Sweater Natural Sprinkles, which come in the shape of sleigh bells, gingerbread men, holly, and snowballs. So tacky yet so right. $6
For the hostess with the mostest
No one likes dinner party icebreakers. Instead, bring along After Dinner Dipsticks as a hostess gift to your next holiday fete. Each of the cards in this clever pack from Talking Tables, a member company at WeWork 205 E 42nd St in New York, has a puzzle or task on it, adding up to 160 different gameplays. $20.75
For the man in your life
Socks for Christmas? How original. But these men's merino tie-dye calf socks from Bombas aren't just any foot warmers. The tie-dye gives off a "summer of love" vibe, but the merino wool will keep his tootsies cozy well into March. $18
For the party animal
Holiday revelers will appreciate your foresight when you give them an AKALO Vitamin B1 Hangover Patch to wear before they reach for the Champagne at the company gathering. The B1 vitamins are said to improve next-day symptoms—and, presumably, productivity. $25
For the world traveler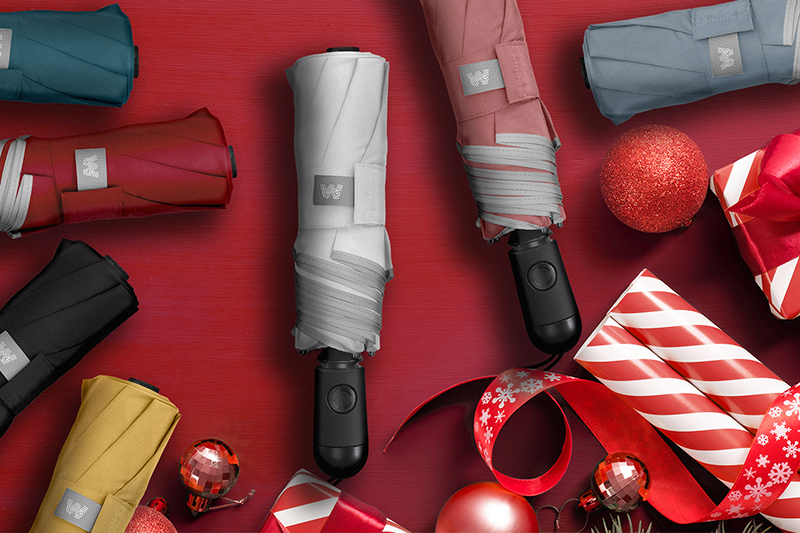 There's nothing worse than being stuck in a new city during a downpour. Give this collapsible (and practically indestructible) travel umbrella from Weatherman, a member company at WeWork 109 S 5th St in New York, to your friend who's always Instagramming from someplace new. $55
Julie Vadnal is a writer and founder of the newsletter JULES. Her work has appeared in Cosmopolitan, Elle, Esquire, Glamour, and Real Simple. Follow her on Instagram.