Ideas by We will be announcing a slew of gift categories throughout the next month. For more unforgettable ideas that wow, inspire, and bring cheer this holiday season—made by members of the WeWork community—stay tuned here.
It's mid-November, and you're already thinking ahead about which gifts to buy for your loved ones. Congratulations: since you're getting on this sooner rather than later, you've got plenty of fun and creative options to choose from. Below are five gifts with a personal touch that can do everything from jazz up your home or office to delight and amaze the kid in your life (or your inner child—let's be real).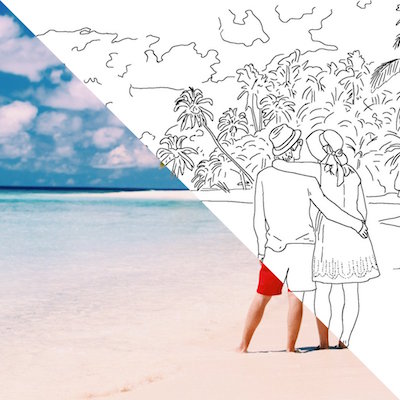 You can find coloring books centered around just about anything: cute animals, picturesque landscapes, even your favorite bands. But how about one that's tailored to you and your memories? That's what Color Me Book, created by We Members Cory and Amy Will, is all about. "Our customers have used our custom coloring books to propose to a loved one, color in pictures of their favorite pet, even photos from a family vacation," says Amy, based in Los Angeles' WeWork La Brea. "Our technology turns these memories into coloring book pages for an interactive way to remember life's great moments." Send in five photos for a $25 book, and in two weeks your one-of-a-kind coloring book will arrive at your door.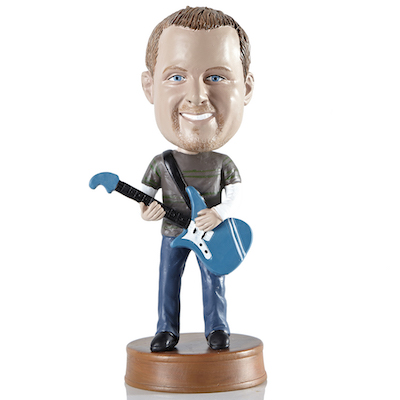 What's missing on your desk at work or the dresser in your bedroom? A bobblehead version of you or someone you care about. (That is what you were thinking, right?) Boston-based We Member Wilson Q describes the genius of Wecrafter's custom bobblehead: "The head is sculpted and painted based on submitted photos, with a bobble twist to make it like the person in a fun way," he says. "If you like, you can also create head to toe customization." Bobbleheads start at $65.99. (Extra fees apply for more features.) For a 15 percent discount, use the code WeWork15 at checkout.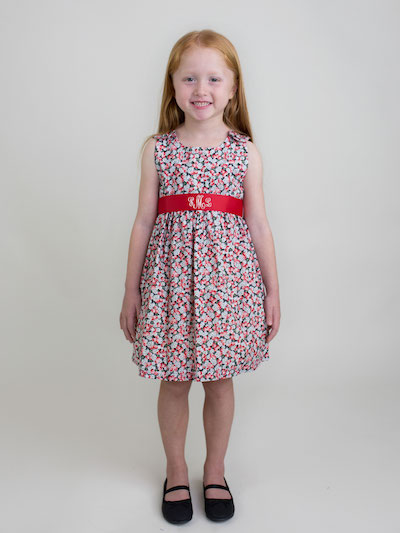 Dust off those yearbooks and look back on the outfits you chose to wear on picture day. Was it because of the particular pattern, graphic, or color? There could be many reasons it's a favorite outfit. With Princess Linens' dresses, it's a little more obvious: You can make it original. "Make the sweet dress personalized by adding a monogram, initial, or name," says WeWork Soho member Brittney Bartling. "Each of our dresses is handmade in the USA with a high waist, covered button shoulder closure, and a large grosgrain ribbon sash that ties in a big bow in the back." Dresses begin at $52 (extra costs for personalization).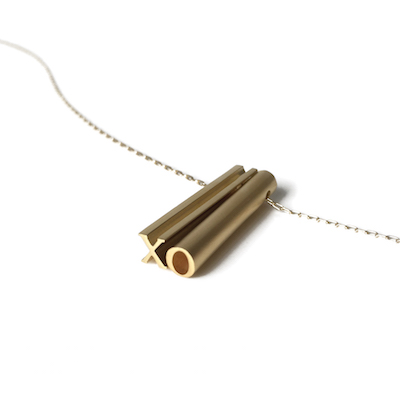 For nearly a decade, Beth Macri worked as a structural engineer. Now, she applies her architectural expertise and knowledge of shapes and form to her eponymous jewelry line. A hot item? The Hidden Message Necklace. "Upon first glance, the pendants appear as structural and abstract elements until the wearer flips them up, revealing their true form: a letter, number, or symbol," says the WeWork City Hall member. "Create a necklace with her children's initials, show your love with your anniversary year, adorn her with her favorite symbol or number." The entire alphabet is available, as are numbers and 15 symbols, "so the options are endless," says Macri.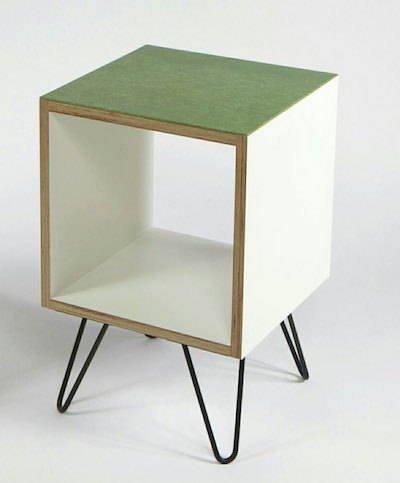 Looking to add a little pizazz to your office or home, but don't know where to start? Semihandmade, the company that makes custom-made doors and other accessories for Ikea cabinets, has a solution that's "functional, versatile, and stylish," says founder John McDonald. Semihandmade offers an assortment of furniture and accessories, from large cabinets and side tables, to storage cubes, mirrors, chalk boards, and cork boards. "The cool thing is they are incorporating a lot of the materials and companies that WeWork already uses in all their locations," says the WeWork member based in Los Angeles, such as "amazing teak and teak tiles from IndoTeak, and colored fiberglass from Modernica, whose chair you have in every location." All items are priced between $150 and $299.
Illustration: Lisa Ito