The ways we work have fundamentally changed. People no longer seek just work-life balance. They want the power to choose when, where, and how they work. They want the freedom to create their own schedules, to do work they find meaningful, and to be in a space that suits their unique needs. Gone are the days of a one-size-fits-all nine to five. In All the Ways You Work, WeWork members share how they're reimagining their professional lives and thriving in this new world of work.
Brandon Perlman, founder and CEO of influencer marketing agency Social Studies, cut his teeth in the magazine business, serving in roles such as entertainment editor, director of digital media, and creative director. An early digital media champion, Perlman watched the rise of Instagram with keen interest and saw possibilities for powerful content-making outside of the magazine format. By 2015, Instagram users had uploaded more than 40 billion photos, and those with followings in the hundreds of thousands were leveraging their influence to market for brands.
Getting started on the ground floor of influencing
That was the year Perlman inserted himself into the influencer marketing scene as somewhat of a disrupter. Perlman noticed that most brands were focused on working with only the top one percent of social media influencers—even though most influencers with a massive following had low engagement and lacked authenticity.
So Perlman founded The Gramlist, a curated collection of talented social media personalities who had significantly fewer followers than the heavy hitters—but who were far more authentic and engaged. The lists, put together by Perlman and his team of expert curators, spanned the worlds of entertainment, editorial, fashion, tech, activism, and publishing. They included influencers with more than 100,000 followers and micro-influencers with as few as 2,000 followers. The goal was to offer brands a warmer alternative to the more sterile, heavily followed influencers they favored.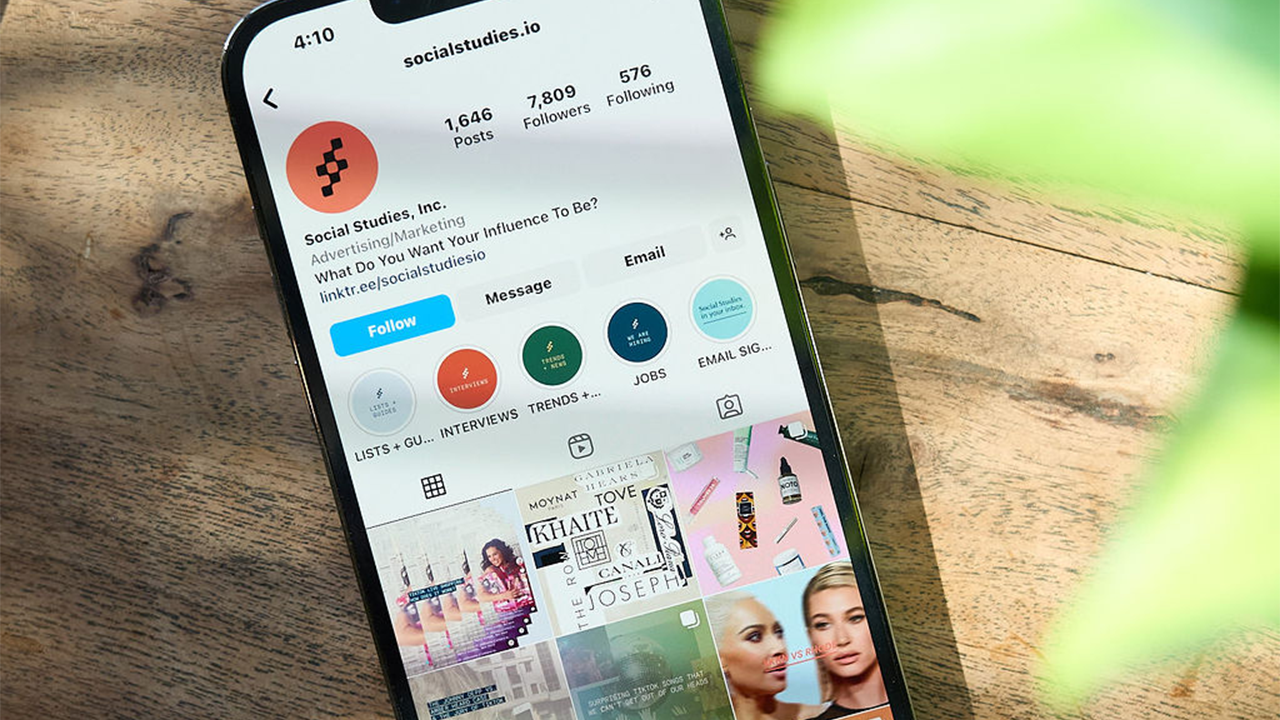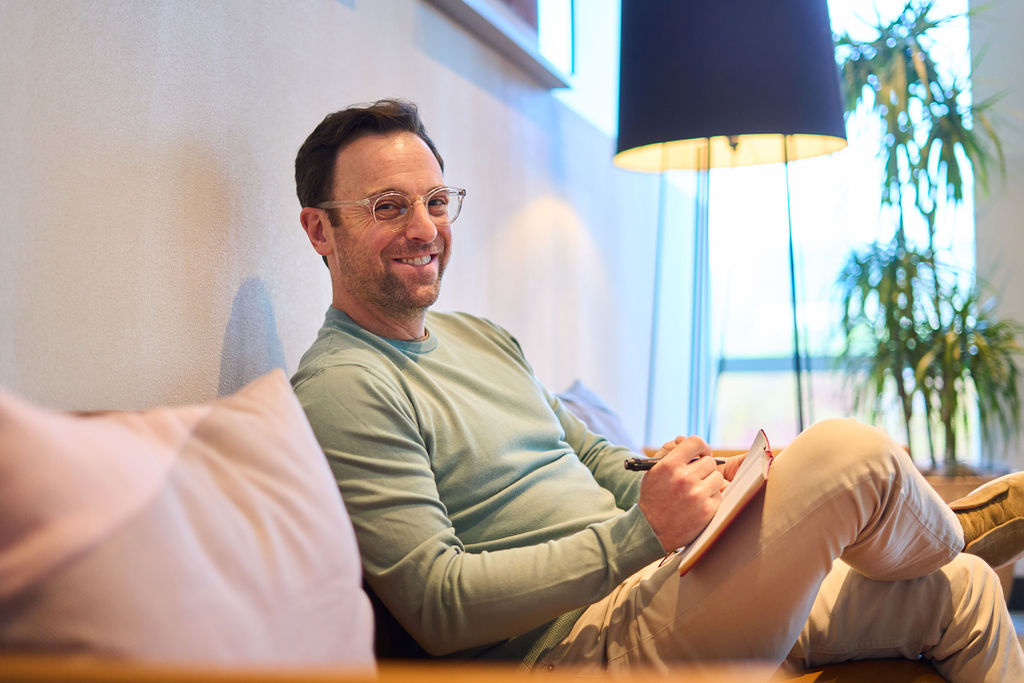 In 2019, The Gramlist outgrew listhood and became Social Studies, an influential influencer marketing agency that combines the team's influencer curation expertise with proprietary data software to match brands with these smaller—but highly engaged and authentic—niche creators. "Our stance is that everyone has influence—you don't need to be somebody with a million followers or have the last name Jenner or Kardashian in order to be influential," says Perlman.
By working with several micro-influencers instead of one major player, brands are able to leverage more content across social media and get access to otherwise elusive and engaged niche audiences. Since Social Studies doesn't represent talent, it can effectively represent anyone—even small creators. "For us, it's all about embracing a brand rather than being a pay-to-play endorsement," he says.
In February 2019, Perlman moved the Social Studies team into a dedicated office space at WeWork 130 Madison in New York City. "At the time, we were 10 people, and the place could hold 25," he says. "I remember thinking, Wow, it'd be crazy if we ever filled up this spot."
By that September, the Social Studies team had grown to 20 members, with 12 full-timers working from the Madison Avenue location. A half a year later, the pandemic sent them all home for the foreseeable future.
Transferability supports culture during hypergrowth
In late 2020, as companies across the globe, of all sizes, were grappling with the decision about whether or not to return to the office, Perlman decided it would be some time before he and his team felt comfortable working from their Madison Avenue office. But he wanted his employees to have access to workspace away from home.
I just love the building. It's close to home, and there are other great companies in there, which I really enjoy.

Brandon Perlman, founder and CEO of Social Studies
He approached WeWork and was able to transfer the value of the Madison Avenue headquarters to WeWork All Access passes for the team. "During the pandemic, we tripled, quadrupled, and quintupled in size, so I don't think we would have been able to keep that space if we'd tried," Perlman says.
Today, Social Studies has headquarters in New York City, Chicago, and Los Angeles and is approaching 55 team members—90 percent of whom live in those hubs. The company still uses WeWork All Access exclusively. No matter which of those three cities employees live in, they can work close to home or visit a WeWork that's centrally located for team meetings.
Perlman estimates that the average team member uses WeWork All Access roughly every other day, either for independent work or to collaborate with a team. Sometimes, pods meet up just for the camaraderie. "Having the ability to get together in person is vital for team building and culture building, as well as giving employees a reason to believe in the company," says Perlman.
That's especially true for younger team members who graduated from school and entered the workforce during the pandemic, he says. "It's very hard to onboard new employees in the remote world—there's no perfect way of doing it, but it's important to introduce people the right way." At Social Studies, introductions are made during the company's Monday morning all-hands, known as homeroom, where everybody gives an anecdote about themselves, such as their favorite creator or influencer. Then, new hires have opportunities to meet with their team in person at a local WeWork.
You'll often find Perlman at WeWork Pacific Design Center, his favorite location, in West Hollywood, CA. "I just love the building. It's close to home, and there are other great companies in there, which I really enjoy," he says. Plus, "parking is pretty easy, and in L.A., parking is everything." He regularly uses his WeWork All Access pass in Silicon Valley. And when he travels internationally, he makes it a point to book a hotel near a WeWork, "just to make sure I've got a place to pop into if I need to." In New York, he likes both WeWork West Broadway, which is small, and the WeWork locations in Soho, a convenient neighborhood for meetings and good food options nearby.
Having WeWork All Access makes financial sense for the growing small business. "From a budget-setting perspective," says Perlman, "it's very important for us to be able to provide access memberships rather than take out another lease in an uncertain world—a lease we'd have to keep for a year or two years, five years.
"[WeWork] has given us the best parts of getting together, while giving leadership the flexibility to do what's best for the organization," he says.
Kristen Bailey is a veteran writer and editor based in beautiful Lincoln, Nebraska. She has a penchant for helping large and small brands create stories that tell the why.
Want to learn more about flexible work?