WeWork Growth Campus – UK
WeWork's commitment to help the UK's entrepreneurial ecosystem bounce back from the pandemic. A space- and support programme for startups, scaleups, accelerators, investors and corporates with an innovation agenda to foster productivity and collaboration. Terms apply
About the programme
WeWork's Growth Campus initiative is a £15M investment in space and resources specifically aiming to support the entrepreneurial ecosystem in the UK. With its main hub in Central London and campuses around the country, the Growth Campus gathers a whole entrepreneurial community under one umbrella. Here you find the best people, products, and practices to help your startup grow.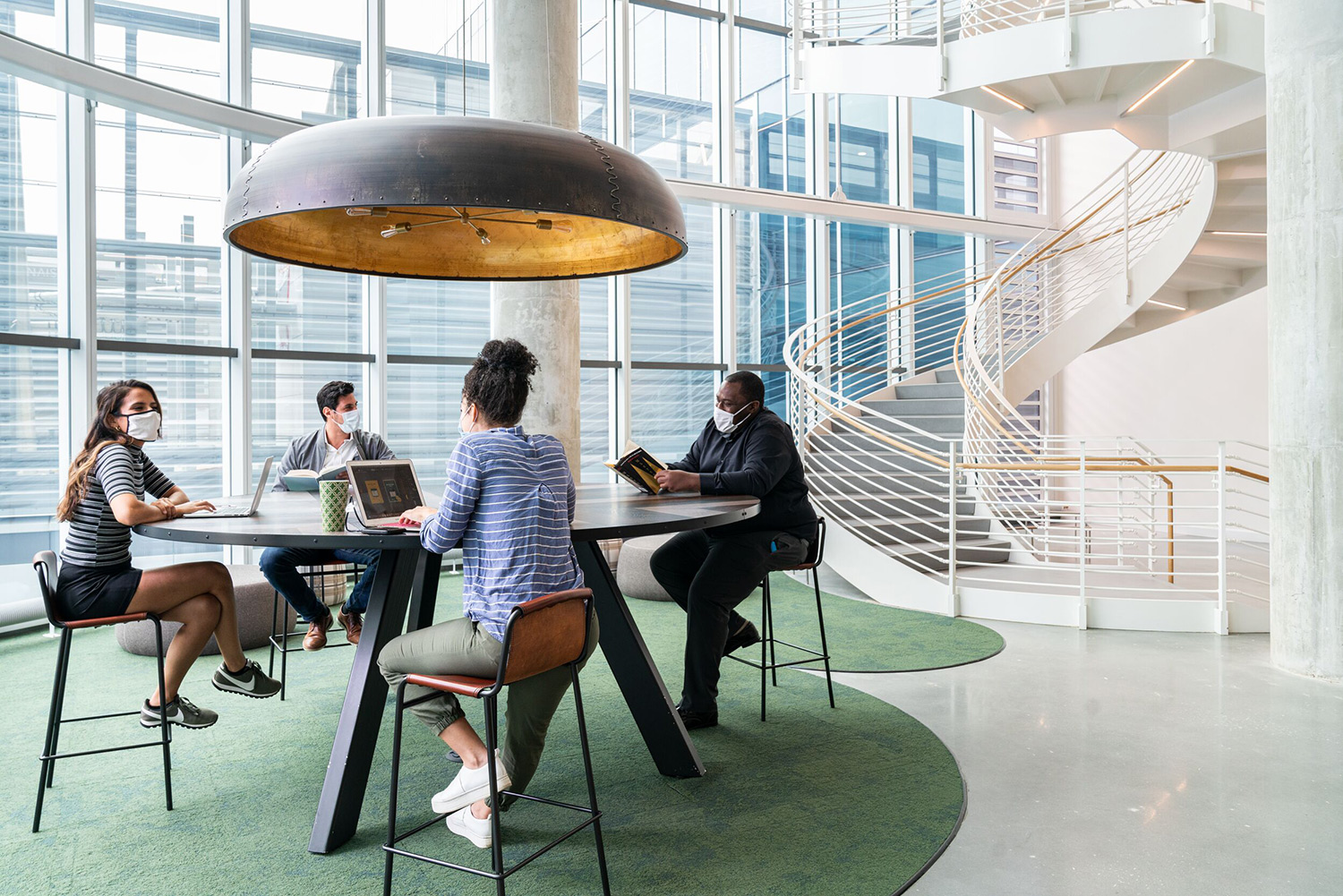 Community of Founders
We know that founders working alongside one another create the ideal environment for learning and development. Through shared experiences, and vibrant supportive groups, our members connect for problem solving, sharing challenges, collaboration and feedback.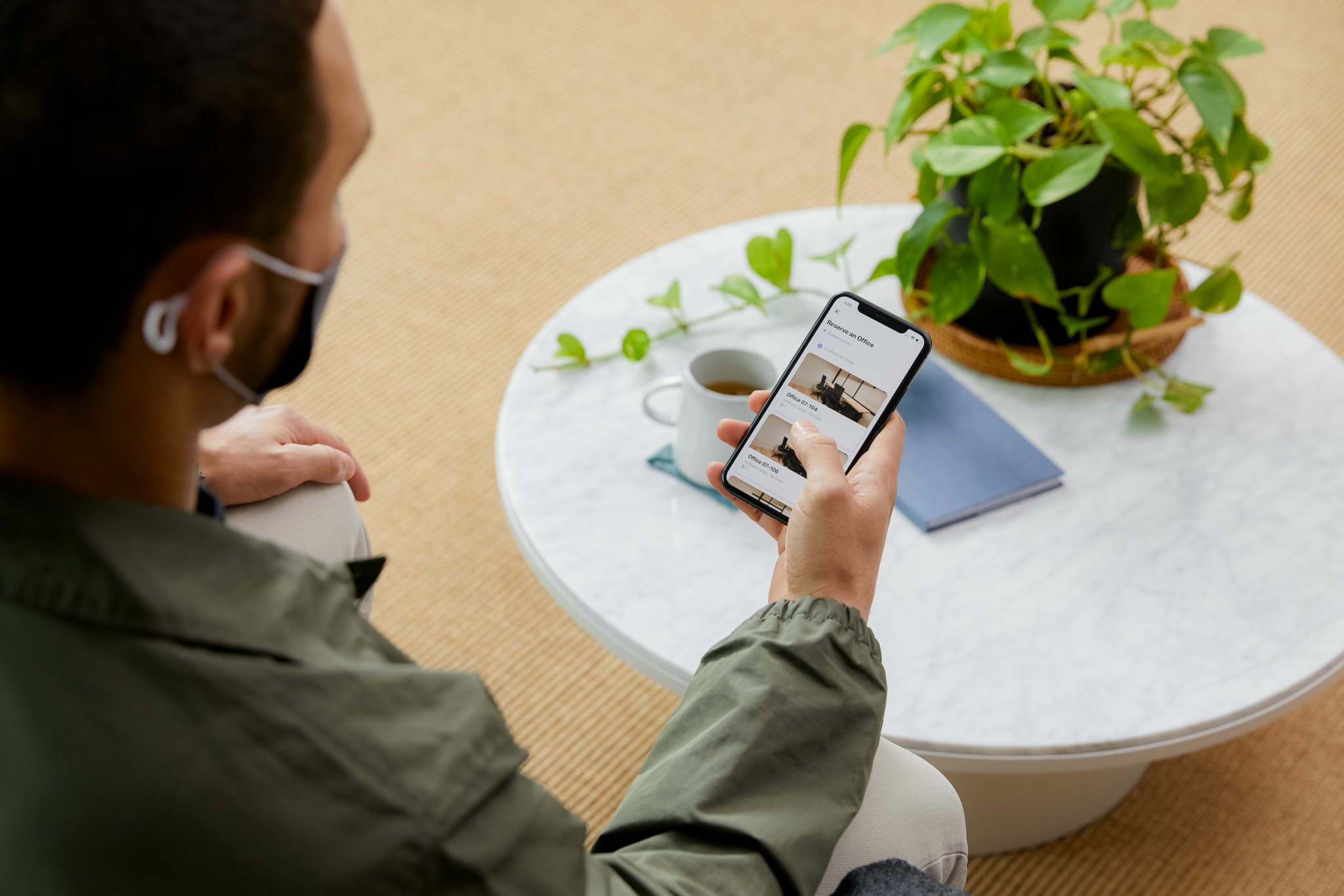 Member exclusives
Exclusive member benefits and discounts with providers helping our members to save money, do things faster and smarter. New providers are continually added globally and regionally.
Who qualifies?
Who qualifies for the Growth Campus program?
Early stage startups
Investment institutions & funds
Individual investors
Incubator and Accelerator programs
Non-Profits & Social Impact
---
Is my business eligible?
To be eligible for the service, early stage startups must:
Be based in the UK
Be looking to scale internationally
Be founded within the last 5 years
Have <25 employees
Funding stage: bootstrapped, (pre)seed
Pre-revenue or a turnover of less than £2M
For non-startup applicants, eligibility criteria are shared upon receipt of your application.
---
Our members and partners: Spotlight
---
As seen in
OFFER TERMS AND CONDITIONS:
Offer. WeWork is offering eligible participants up to 40% discount on membership fees at WeWork Growth Campus locations when signing up to a membership agreement for dedicated desk(s) or private office space subject to the terms below and subject to eligibility requirements ("Offer").  Acceptance of the Offer and subscription for a WeWork Growth Campus membership shall be subject to the participant signing up to WeWork's Membership Agreement. Offer is subject to availability. 
Eligibility. To participate in this Offer, participants must classify as a start-up, start-up investor or syndicate, accelerator or incubator, or social impact / non-profit company. More details on eligible participants can be found HERE. Participants must sign a WeWork Membership Agreement for dedicated space with a commitment term of six (6), and must not be current members of WeWork or participating in any other offers or promotions.
Offer Discount. The level of discount provided pursuant to this Offer is up to 40% and shall be determined by WeWork at its sole direction, taking into consideration size, classification and funding stage of the participant member company, the elected Growth Campus location, availability and membership commitment term.
Offer Validity. This Offer is available for WeWork Growth Campus locations in the United Kingdom only and subject to availability. Each participant may only take advantage of the Offer once. The Offer is not valid for current WeWork members. Offer is non-transferable, has no cash value, and cannot be combined with other offers or promotions. By participating in this Offer, you may be ineligible for other promotions or offers, during or after the Offer period, including other free or discounted trial offers. No adjustments to prior purchases. We may modify or terminate the Offer at any time without notice.