When you're looking to bring teams together to do their best work, or impress clients with a presentation, having a great meeting space can really set the tone. And although remote and hybrid work styles are more the norm these days, there is a benefit to meeting in person.
Consider this: Research shows that face-to-face requests are 34 times more effective than those sent by email. That's why having access to a variety of meeting spaces is a good resource to include in your business arsenal.
If you're doing business in London, you're in luck—there are some amazing meeting rooms and private event spaces in London that anyone can book by downloading the WeWork On Demand app. Whether you're planning an exclusive gathering, a large conference, a small staff meeting, or a client presentation, having access to a selection of professional and well-designed meeting spaces in your area gives your team the flexibility to collaborate or meet with guests as needed.
Meeting rooms are only the beginning. When planning your event, think about who's attending, what you'll be doing, and the vibe you're going for. Then choose between more traditional meeting spaces and alternative ones, such as a podcast studio, an airy wellness room, or a space with sweeping outdoor views.
Get inspired by these incredible WeWork spaces in London, and keep them in mind for your next meeting.
When it's time for serious inspiration, look no further than the 4th-floor communal area at WeWork No 1 Poultry. The massive clock serves as the focal point of the room, with a picturesque view of the streets of London just beyond the giant timepiece. The room features soaring ceilings, minimalist decor, and unobtrusive lighting, with spacious leather sofas and lots of surface areas to host comfortable, constructive meetings with clients or company stakeholders.
No code word required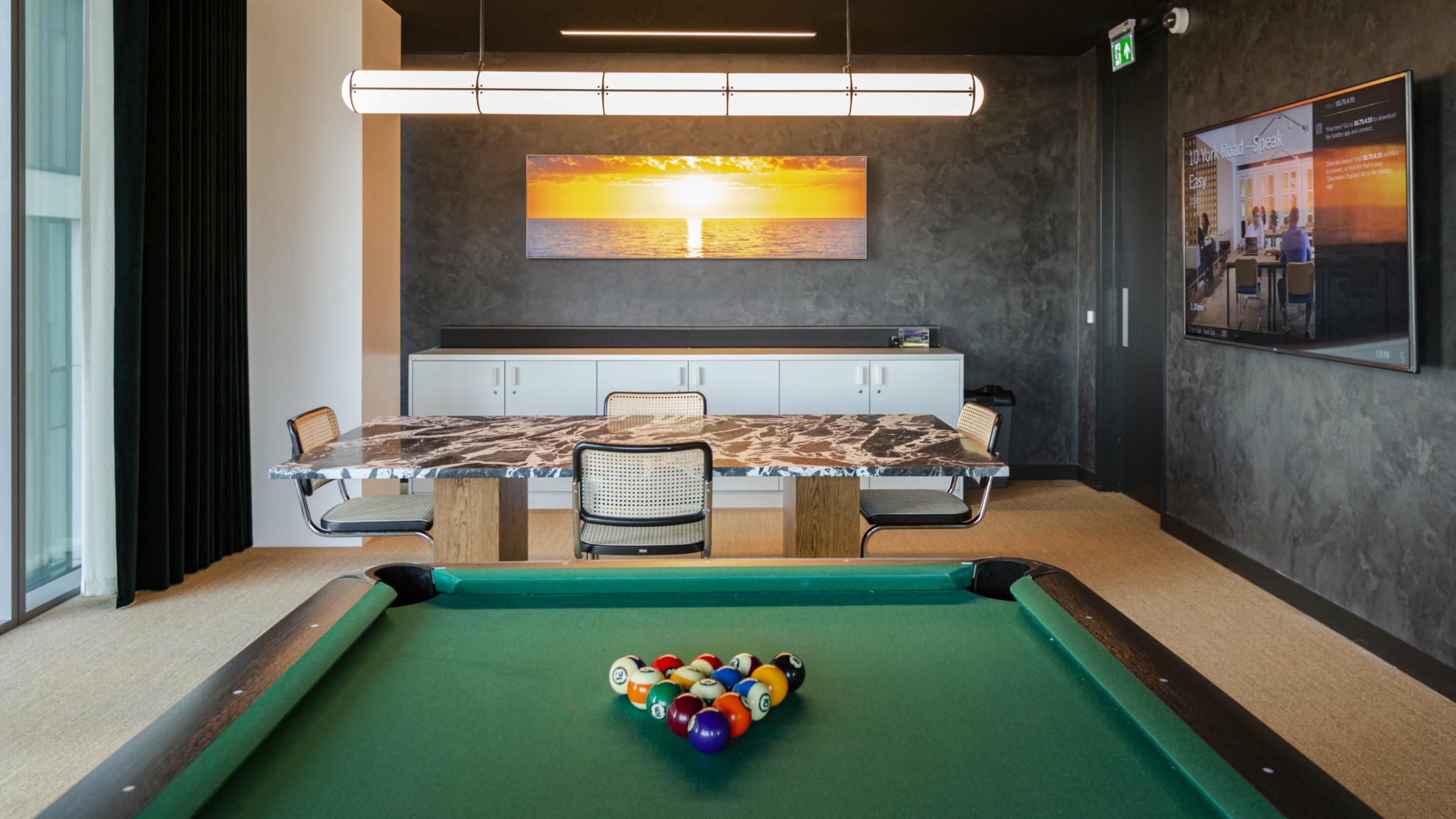 Give your next meeting a dash of intrigue by booking the speakeasy space at WeWork 10 York Road. Hidden behind a bookcase, the room is like something out of a spy novel. Inside, the secret space is fun and functional, and it's as perfectly suited to getting those creative juices flowing as it is to taking a welcome break as needed.
Cozy connections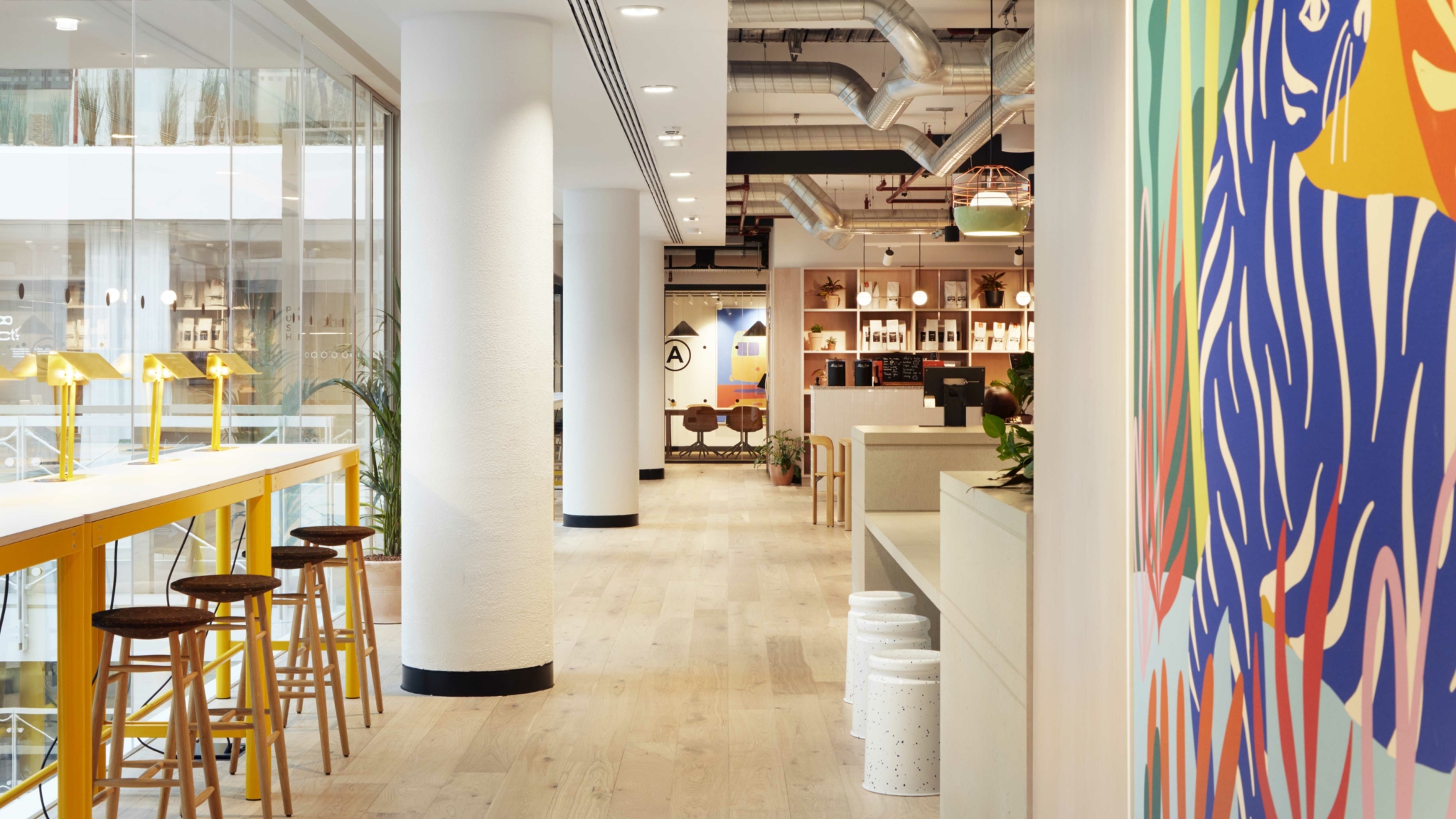 A traditional conference table isn't always required for productive meetings. Room 4F at WeWork 123 Buckingham Palace Road proves that point, with upholstered seating and a living-room-like vibe, right down to the coffee table and wall art. The quiet and private space doesn't feel closed in—a glass wall offers a glimpse of the other office happenings and lets in plenty of natural light.
Classic meeting luxury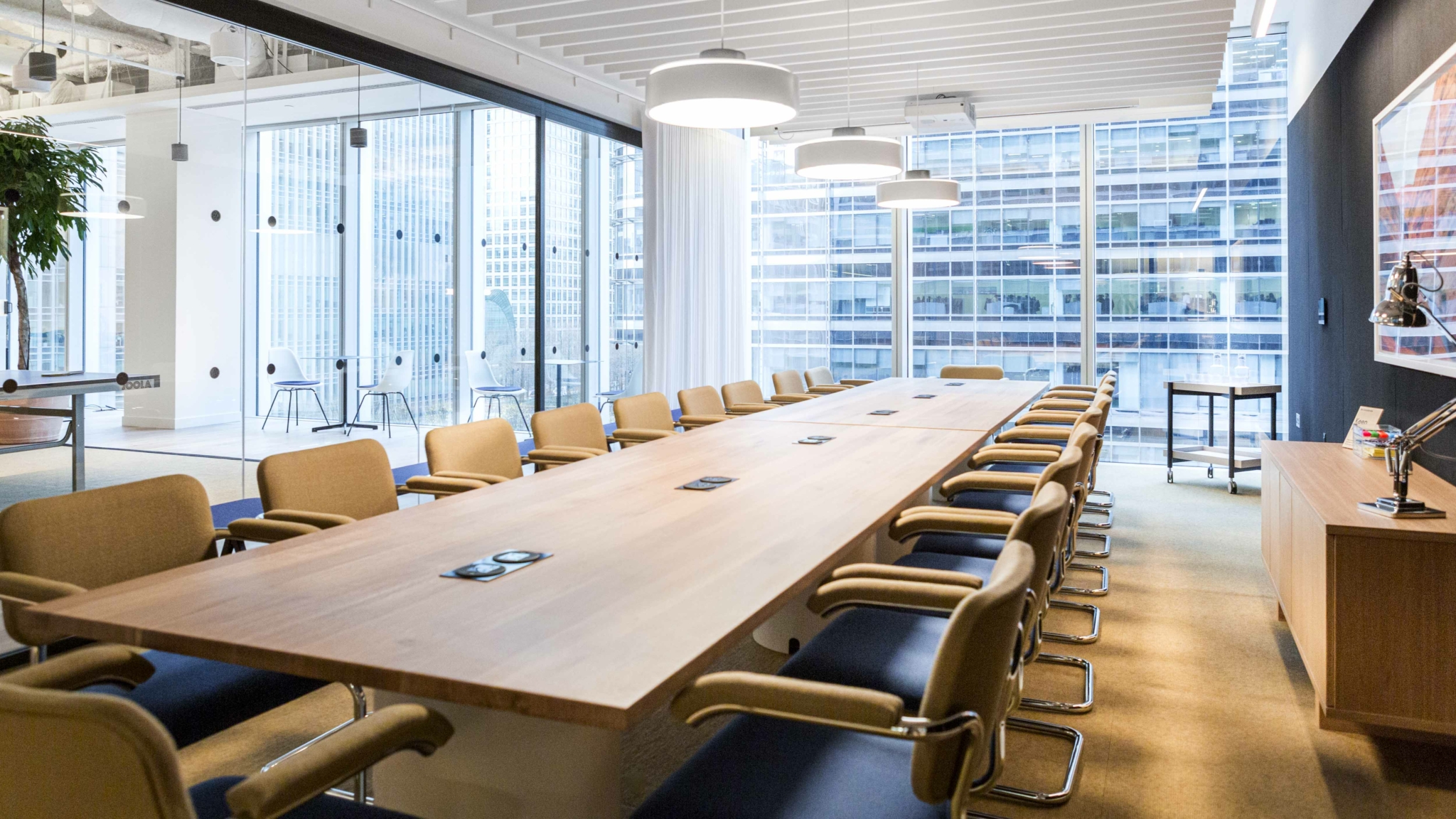 When the occasion calls for a roomy, traditional conference table, this room at WeWork 30 Churchill Place fits the bill. Ample seating, privacy curtains, and plenty of crisp lighting will keep everyone engaged with your presentation—and tech amenities, like a large flat-screen monitor, will ensure everything goes smoothly.
Classroom-style congregating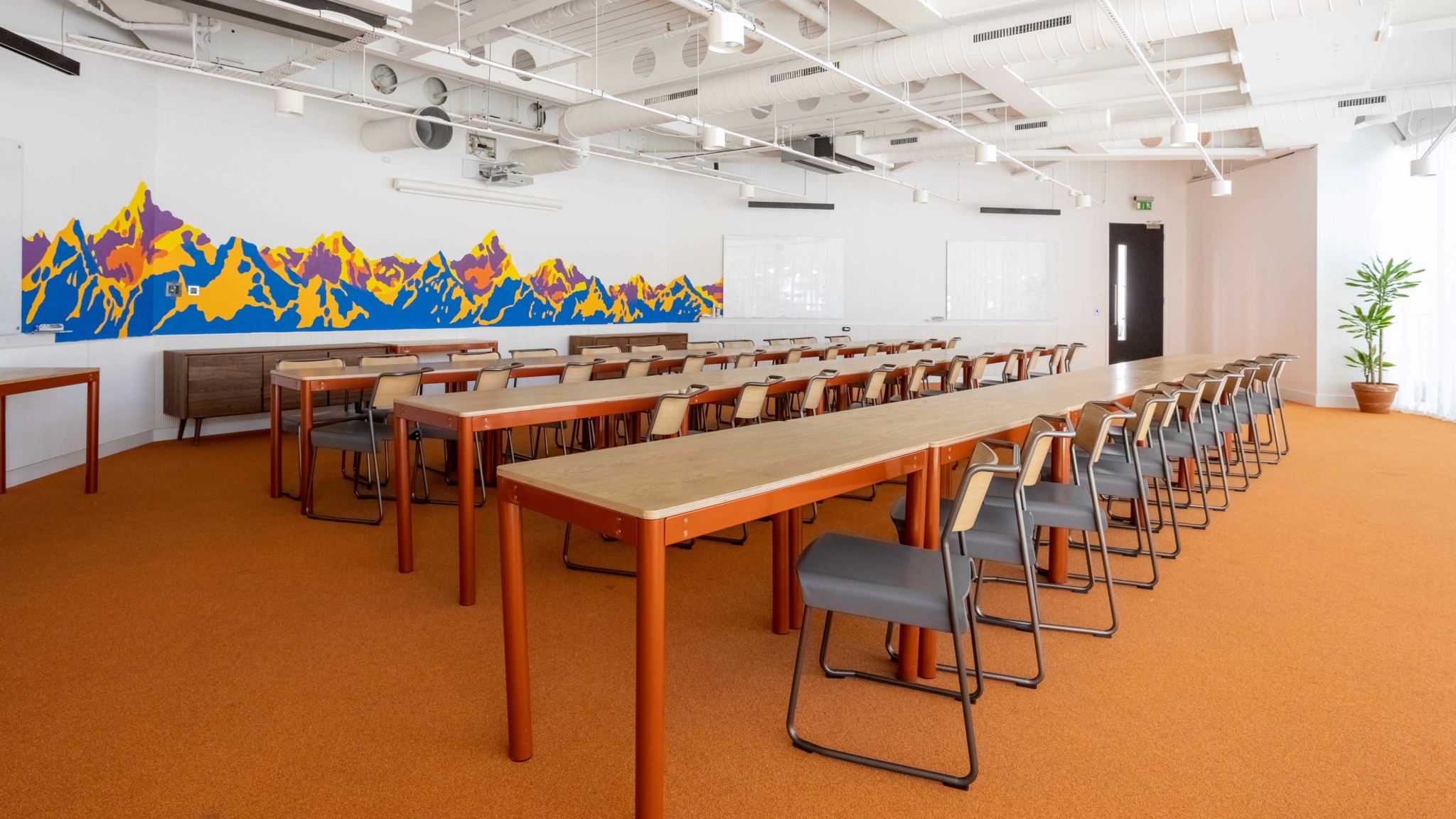 With lots of table space and ample seating, WeWork Kings Place is a good spot for an all-hands meeting or a training session for up to 60 people. The colorful mural stands out against the crisp white walls, inspiring creativity, while the industrial ceiling design and earthy flooring keep you grounded.
Stadium styling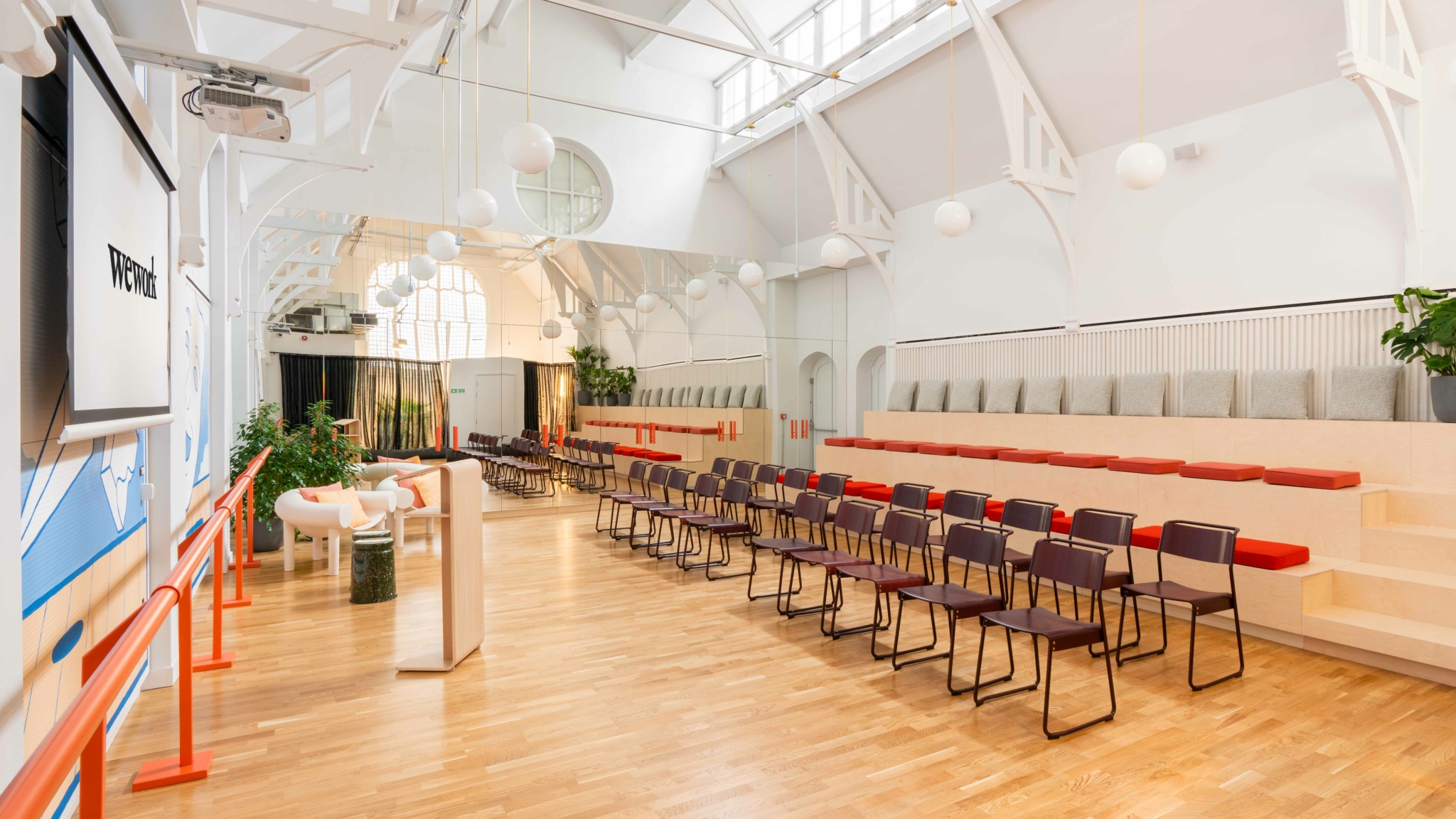 A nod to university lecture halls where everyone can see the professor and stadiums where there's no bad view, the open and airy meeting space at Aviation House has stadium-style seating on comfy, bright cushions, with pops of greenery and stunning overhead globe lighting. This space also comes with a chic and bright basement bar, perfect for a spot of mingling after the main event.
Sleek and natural spaces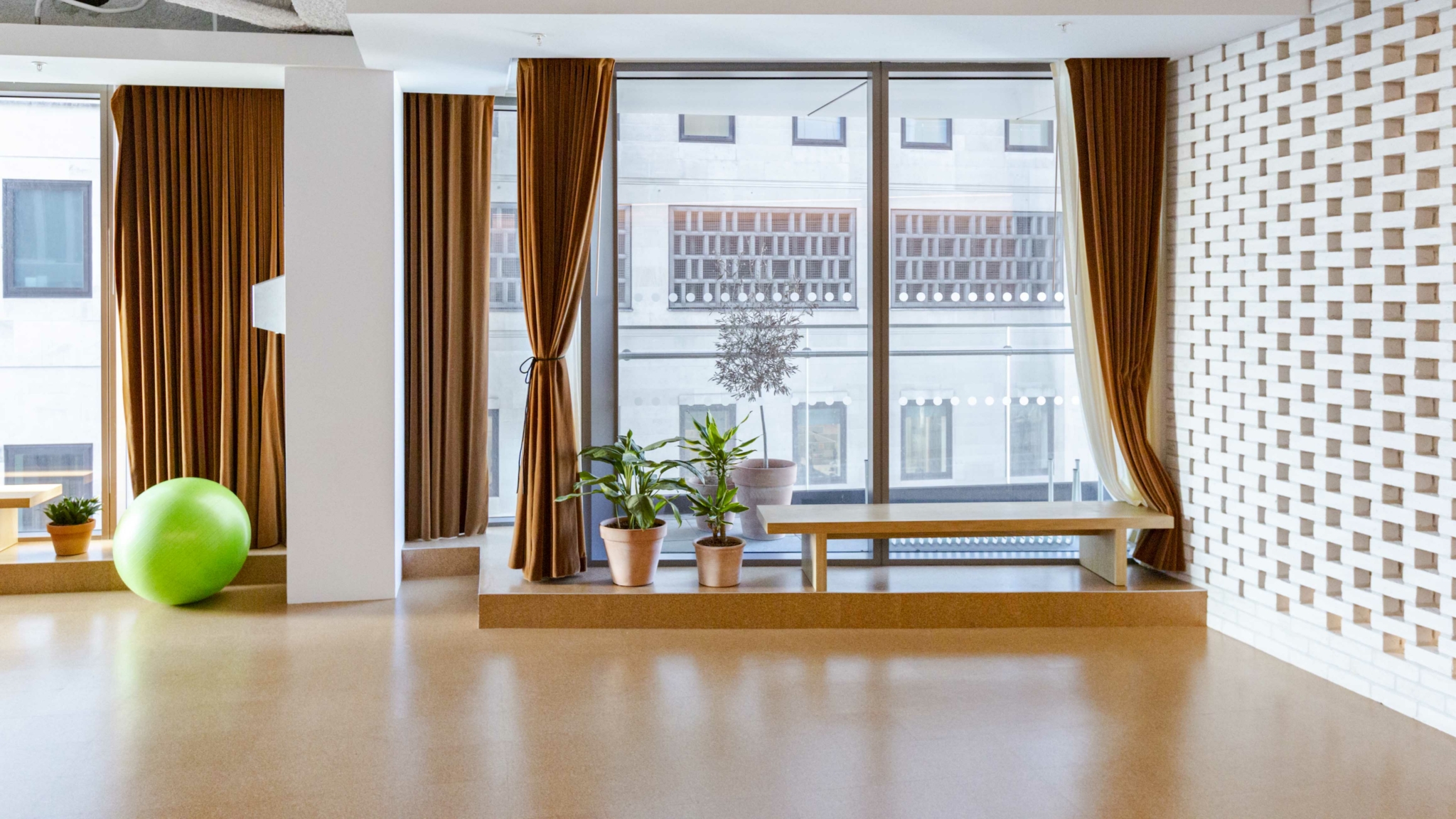 At WeWork 10 York Road, each space is sleeker than the next. Clean, natural aesthetics and plenty of natural light are all part of the strategic design in this location. The 16th floor features stunning views from floor-to-ceiling windows, while the open and airy studio and wellness rooms provide ample space to mingle or brainstorm a new project.
Podcast perfection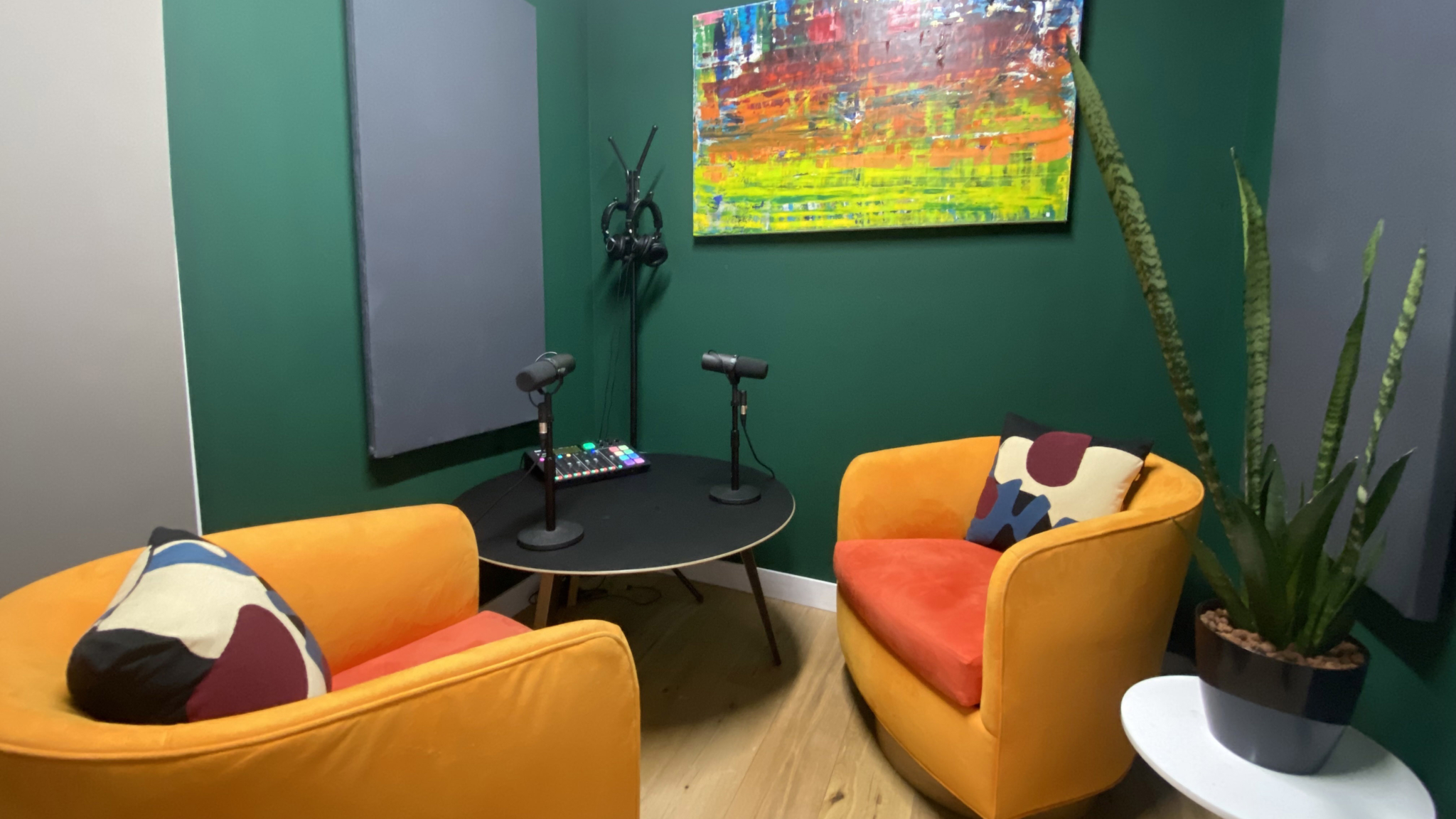 "Is this meeting being recorded?" One of the standout spaces at WeWork 184 Shepherds Bush Road is the podcast studio. It has the privacy and acoustics to produce a great show—plus a cozy, casual vibe that encourages stimulating conversation. The vibrant colors, plant life, and natural wood flooring create a relaxed atmosphere, just right for a casual conversation caught on tape. 
Have a hang
Just because you're hanging around doesn't mean you're not working. If you're seeking more of an ad hoc, interesting space that's not a meeting room, check out this futuristic-inspired spot with hanging wicker egg chairs. Swing into 10 York Road for the day to experience a diverse range of working spots—all you need to do is book workspace at this location via the On Demand App, starting at £45 a day.
Dawn Papandrea is a freelance writer who covers work, personal finance, and higher education. Her writing has appeared in numerous publications, including Family Circle and on monster.com. Follow her on Twitter.
Rethinking your workspace?