Work by the Numbers is a deep-dive into the biggest trends, research and surveys in the world of work and property.
Despite technology that allows many of us to work almost anywhere, the prevalence of working in the office hadn't changed much since the days of Mad Men—that is, until March 2020. After a year and a half of remote work, both workers and business leaders are grappling with what the future of work should look like. Nearly everyone agrees that the model of five days a week in an office is over. But that's where the agreement ends.
Broadly, hybrid work means combining aspects of remote work with in-office work. Executives and employees differ on how many days employees should come into the office, though, and how strict the in-office mandates should be. Almost every imaginable configuration of working is on the table. Companies are introducing plans with varying degrees of flexibility and policies to encourage a return to the office. But with more employees than ever considering new opportunities, the stakes are high to get return plans right.
Here's what recent research shows employees and executives want, as well as an overview of common hybrid options and a window into what some major companies are trying.
What employees want
Many employees have struggled to balance the pressures of life and work during the pandemic. In a January 2021 survey of over 30,000 full-time workers in 31 countries, Microsoft found that 54 percent of respondents reported feeling overworked. And 49 percent of respondents said they felt at least somewhat burned out, in a similar survey of over 5,000 global workers by McKinsey in January 2021.
While working from home presented certain challenges, most employees appreciate the flexibility it offers and say they prefer not to return to the office full-time. McKinsey found that more than 50 percent of employees said they want to continue working remotely at least three days a week when they return to the office; 31 percent said they would prefer not to return at all.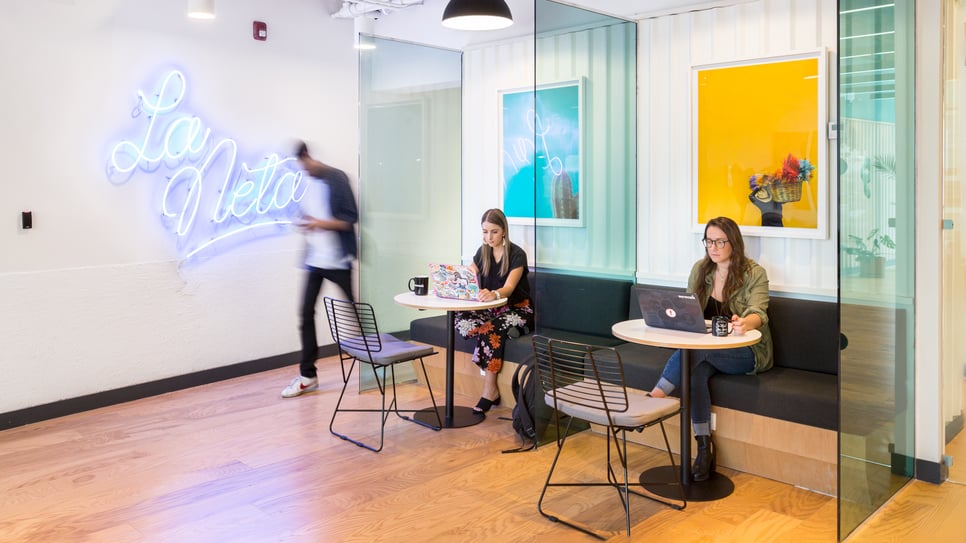 The importance of flexibility cannot be overstated: 51 percent of survey respondents ranked work-life balance as a top priority going forward, even outranking better compensation. And in a survey of 9,000 global workers conducted by Deloitte in 2021, a full 80 percent of people said a focus on well-being was critical.
A study by Workplace Intelligence and WeWork corroborates this desire for control over schedules and a focus on work-life balance, with 95 percent of respondents saying ​​they want to control when, where, and how they work, and 62 percent ranking work-life balance as the biggest benefit of a hybrid work model.
It's clear that when employees envision hybrid work, most want to be able to work at least three days a week remotely with a major emphasis on flexibility and well-being. And though they don't make quite as many headlines, there is a set of employees eager to return to the office as soon as they can. The stakes are high and, at least for now, employees aren't budging.
What employers want
While leadership acknowledges that the future of work is hybrid, their view of what that looks like often differs from what employees are asking for, fueling a widening disconnect between the two groups. Leaders have the difficult task of balancing demands for more remote options with concerns about maintaining culture and collaboration. They recognize that the freedom to work remotely has a positive impact on well-being but worry that it can come at a cost.
In a December 2020 PwC survey of 1,200 U.S.–based office workers of all levels, 68 percent of executives said they believe employees need to be in the office at least three days a week in order to maintain a strong company culture. Other data from the survey supports the value of in-office work: 34 percent of less-experienced employees and 23 percent of those with more than five years of experience reported feeling less productive working remotely.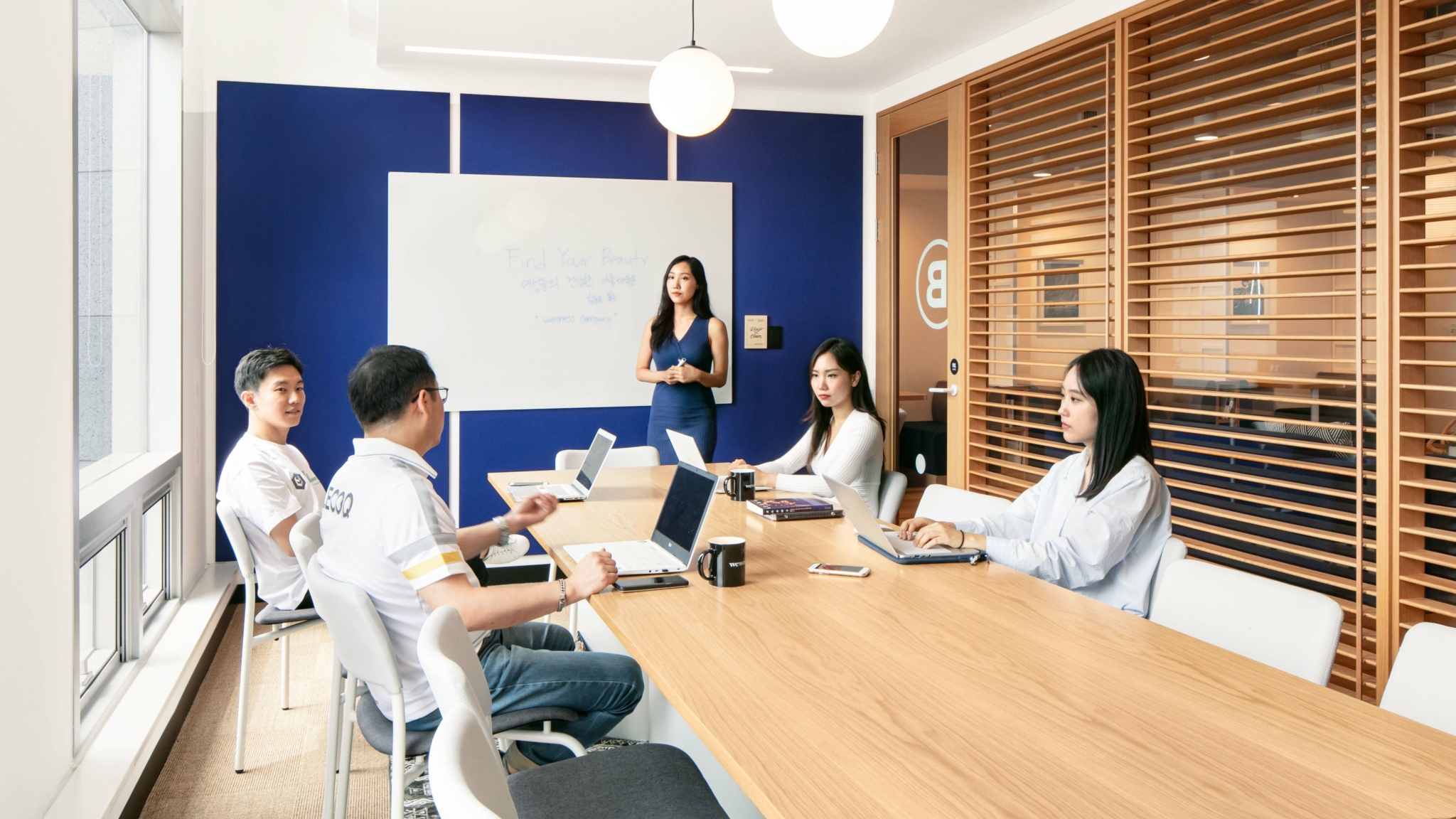 Employers generally favor a hybrid model with more days in the office. In a survey of over 500 C-suite executives conducted in May 2021, McKinsey found that more than three-quarters expected employees to be in the office more than three days a week after the pandemic, 52 percent expected employees to be in the office four or more days a week, and only 12 percent said two days or less. The results are a stark contrast to overall employee preference for at least three days of remote work a week.
Potential hybrid models
So what does all this mean for the hybrid model everyone is striving for? What are some of the forms it could actually take? Here are four of the most common hybrid models companies are implementing.
Some remote options, with a large HQ
This model grants employees the flexibility to work remotely one to three days a week while retaining a pre-pandemic real estate footprint of a traditional headquarters. Given most employees' preference for at least three days of remote work, this option could make retention difficult.
Some remote options, with multiple office hubs
Similar to the above, this option offers one to three days of remote work—but rather than reporting into a large centralized office, employees could perform in-office work in a distributed set of smaller regional hubs. This model brings offices closer to employees, making commuting easier and creating a wider available talent pool.
Primarily remote with flexible workspace options
With this model, employees are free to work remotely up to five days a week. Rather than providing assigned desks or office locations, a company offers flexible space with hot desks and meeting spaces in select locations for collaboration and focused office work.
Fully remote, no office
The most radical model ditches the office altogether in favor of a fully remote workforce. The benefits of this model include the ability to hire employees regardless of where they live as well as savings on real estate costs. While this model has its benefits, many employees say they would like the option of gathering at an office for collaborative work and socialization.
Companies testing the waters with a three-day office model
While COVID-19's Delta variant has stalled some return-to-office plans, companies are actively exploring various hybrid models for their workforces, even as executives react to fast-changing circumstances.
In May, Google announced its plans to bring its 135,000 global employees back to the office three days a week, while giving them the flexibility to work two days "wherever they work best." These return plans have been pushed back to at least mid-October. Citigroup announced a similar return plan in March but recently changed that to two days a week in the office.
It's yet to be seen how successful these return models will be. As reported in The New York Times, 10,000 Google employees have applied to work remotely or transfer locations. But potential pay cuts of 10 percent or higher for full-time remote employees depending on where they live has angered many employees who feel they aren't getting a fair choice. Other tech companies, including Twitter and Facebook, have also reportedly enacted pay cuts for employees who move to less-expensive locations than the San Francisco Bay Area, where their headquarters are located.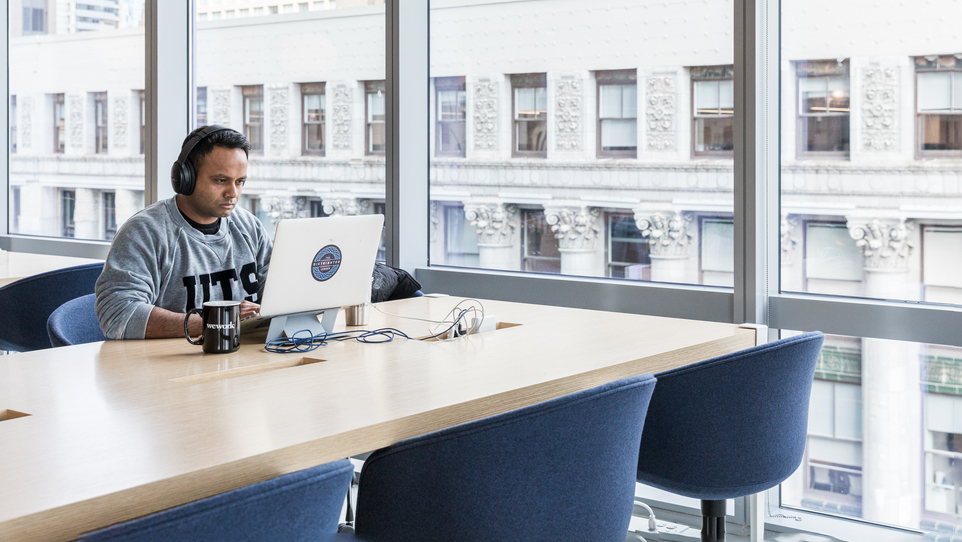 Some companies are going further to give employees more flexibility. In June 2020, Slack announced that all employees would be allowed to work remotely on a permanent basis. The list of tech companies embracing a similar remote work model keeps growing.
While these companies are embracing remote work, most recognize the clear benefits of offering office space to employees and leaving it up to them to determine when and where they work. Both Slack and Dropbox are providing employees with a WeWork All Access membership, which allows access to hundreds of WeWork locations across cities worldwide. This lets employees live and work wherever it's best for them, offering maximum flexibility without losing the benefits of work and collaboration spaces.
What does this mean for the future of work?
The consequences of failing to listen to employees could be dire. In a May 2021 survey by Morning Consult, 39 percent of the 1,000 employees surveyed said they would consider quitting if their bosses didn't let them keep the flexibility of remote work.
While there's a lot we don't know about the future of work, one thing is abundantly clear: It's critical that organizations listen to the needs of their employees and provide the flexibility necessary for employees to establish a healthy work-life balance. The well-being of the workforce is paramount. With the threat of mass resignations looming, companies that don't embrace employee-focused flexibility could struggle as the future of work passes them by.
Bradley Little is a writer and video producer based in New York City.
Rethinking your workspace?