Embassy One Pinnacle
8, Bellary Rd, Ganganagar
WeWork Embassy One
Bengaluru, Karnataka 560032
Available workspace
Hot desks seat 1 person. If you need space for more, try searching for offices
Dedicated desks seat 1 person. If you need space for more, try searching for offices
Sorry! We can't filter meeting rooms by capacity just yet.
How many people need space?
Consider local social distancing requirements when looking for a space.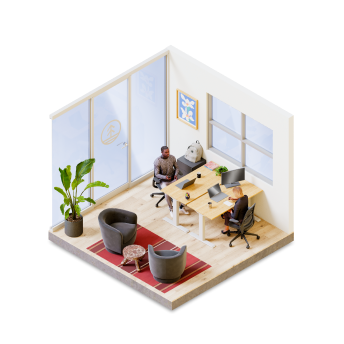 Private Office
Move-in ready, lockable offices for all team sizes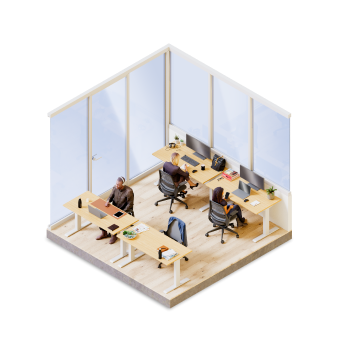 Dedicated Desk
Your own desk in a shared office.
Location
8, Bellary Rd, Ganganagar WeWork Embassy One Bengaluru, Karnataka 560032
Events
Whether you're seeking knowledge, inspiration, or just a good time, there's always something worthwhile happening here. Check out our latest events:
WeWork is a global network of workspaces where companies grow together. At this convenient address, discover floors of coworking and private offices that cater to needs you didn't even know you had. Our spaces are designed to promote productivity whether you're a team of one or 100, and month-to-month flexibility means your space is just as agile as you are. Plus, one all-inclusive rate makes things easy. Any workspace can have a lounge, but ours are decorated with custom murals. Your old office might have had a coffee pot, but ours has a micro-roasted coffee bar and fresh fruit water. We've considered every detail so you can focus on your business. Beyond desks, staff, and amenities, find a community of forward-thinking companies and in-house events that connect you organically. More information on this location is coming soon, but we're gladly accepting inquiries. Get in touch today to schedule a visit.
Sagarika S.
The community management team adds a personal, professional touch to each WeWork building and is committed to empowering members in every possible way.