WeWork announced this week that it is opening 13 new buildings in July. Counting additions to eight existing buildings, that's a total of 21 openings in 19 cities and 12 countries.
More than half of the new openings are in Asia, with three in China: Huamu Lu in Shanghai, Beijing FUN in Beijing, and Cityplaza Three in Hong Kong.
In the historical center of Beijing, Beijing FUN has more than 120 years of history. The building's facade is a work of art in itself, composed of brick and stone sculptures typical of a century ago. On the surrounding streets are artist studios and quaint boutiques.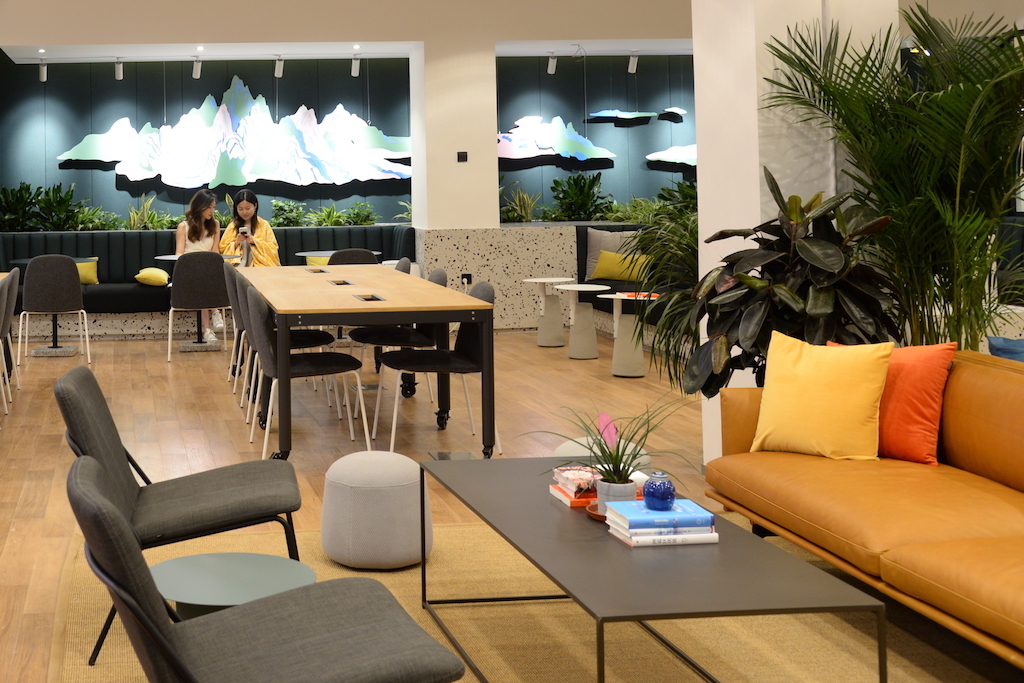 Tien-Hao Lin, an interior designer at WeWork, says one of the building's most eye-catching design elements is the mural along the grand staircase, which spans four floors of the building. It's a modern twist on traditional landscape painting that incorporates references to modern technology. Another mingling of past and present comes from antique furnishings that have been renovated with modern finishes.
To make the space feel as authentic as possible, natural materials were used throughout. Wood panels give the location a cozy feel, complemented by shades of peach that represent fortune and happiness in China. In the basement of Beijing FUN is a large café that encourages members to connect with one another. Lin likens the café's seating area to the family dining rooms essential to Chinese culture.
A place where old meets new
In Singapore, two new buildings are slated to open in July: 22 Cross Street and 60 Anson Road.
22 Cross Street, located in Singapore's Chinatown, is another space preserving its historical roots. The building is composed of several Singaporean storefronts, found in many of the older neighborhoods. The space includes original flooring, exposed wood beams, and window shutters.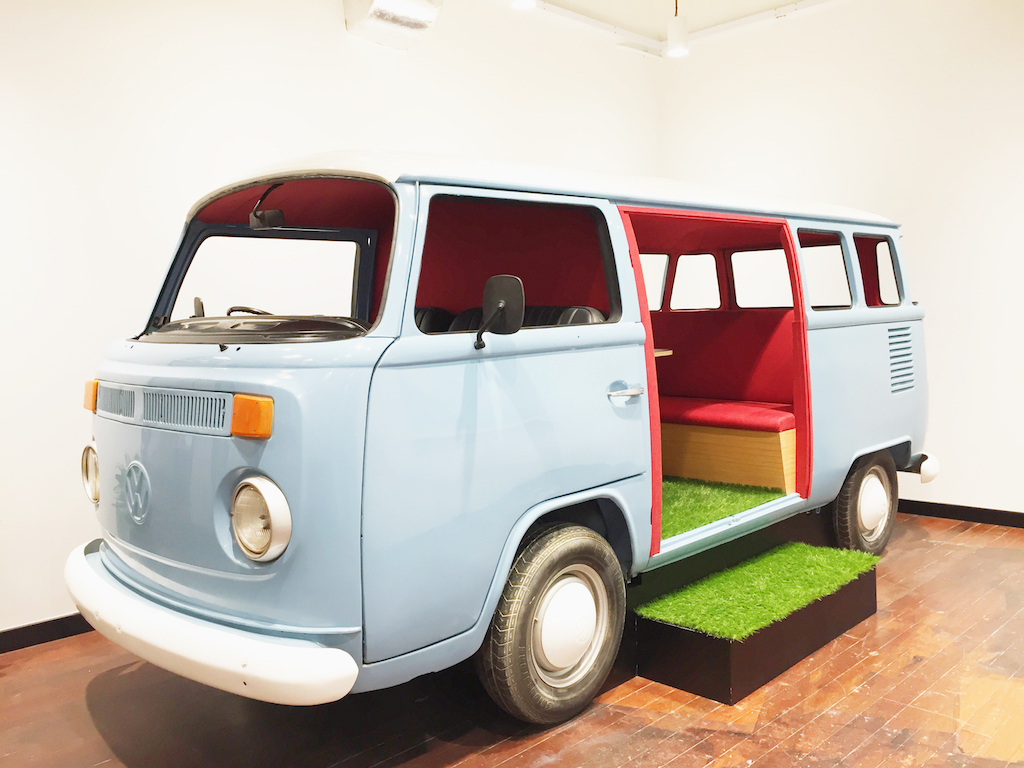 WeWork interior designer Alejandro Villaneuva says that the design team was inspired by the traditional architecture. The materials they used—like the deep blue metal mesh seen in the pantry and lounge areas—don't overwhelm the original design elements.
The highlight of the third floor is a Volkswagen van that was left by a previous tenant. The van has been converted into a relaxed meeting space with bright interiors and a faux grass flooring.
In addition to Beijing and Singapore, WeWork is opening new Asian locations in Seoul (Seolleung Station), Tokyo (Hibiya Park Front), and Mumbai (Oberoi Commerz II).
Other new buildings opening in July include Av. das Nações Unidas 14261 in São Paulo, Strawinskylaan in Amsterdam, 801 Barton Springs in Austin, and 1411 4th Avenue in Seattle.
Along with the 13 new buildings opening this month, WeWork will also expand existing locations in Berlin, New York City, Melbourne, Portland, Bangalore, Barcelona, and Argentina.