One thing that puts education out of reach for many people is the upfront cost. It's especially true for lower-income students, many of whom can't afford tuition — especially if they're looking to change careers or obtain critical new skills to compete in today's workforce.
But what if they didn't have to pay tuition until after they completed their learning and got a job?
That was the inspiration for Access Labs, a new initiative powered by WeWork and Flatiron School. It's a 15-week software engineering program that aims to increase access to great jobs in tech fields for lower-income New Yorkers.
Applications are being accepted beginning today, with the first classes scheduled to begin in April and June. Access Labs will be based in Brooklyn at WeWork Dumbo Heights.
Edward Jasper says the initiative is exactly what people like him need to change their lives. A few years ago the former personal trainer wanted to learn programming, but the cost of tuition made it "pretty much impossible."
A prior program for lower-income student at Flatiron School made the difference for him. Jasper was finally able to combine his knowledge of coding and his interest in fashion.
"Since graduating, my life has made a complete 180," said Jasper. "I got a job at Barney's New York, the pinnacle of fashion."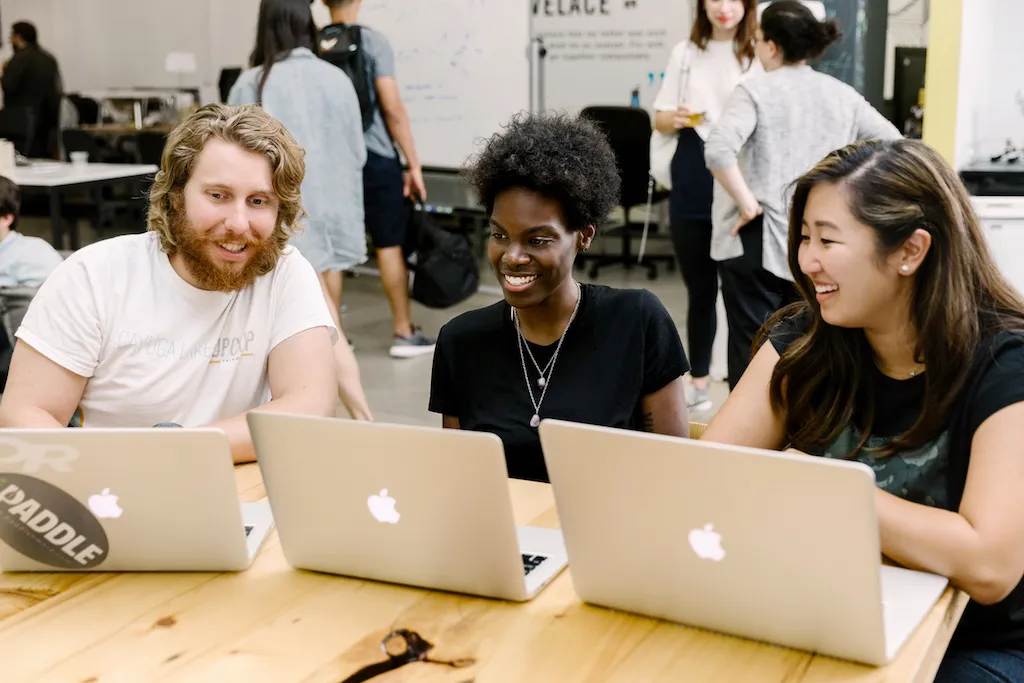 He later moved on to become a software engineer at Rent the Runway. In his spare time he works with organizations helping more women and people of color get into coding.
Open to students earning less than $35,000 a year, Access Labs requires no upfront tuition payments. After students graduate, they will be equipped with a dedicated career coach and given access to a robust job network to ensure employment within six months.
When they have a job, students will begin paying their tuition. Students who have followed the program's career guidelines but haven't found a job within six months of graduation will have their tuition waived.
The goal of the coursework isn't just teaching students how to code. They'll learn the skills to get a job as a software engineer. There's a rigorous application process to make sure that all students have the grit and passion they need to succeed.
The coursework is based on the curriculum at Flatiron School, which has focused on making coding skills more accessible since it was founded in 2012. Students will learn the fundamentals of coding, including the crucial coding languages, before moving on to web programming, app development, and building front-end frameworks.
Flatiron School co-founder Adam Enbar said Access Labs builds on his belief that educational opportunities should be available to everyone.
"We knew that to be really be impactful, we had to make it more accessible," said Enbar. "Education shouldn't just be for those who can afford it."
Flatiron School joined the WeWork family in October. With partnerships with 2U (an online education platform that streamlines access to graduate-level courses at top universities) and SoFi (which helps people save money by refinancing their student loans), WeWork is committed to make learning a lifelong process.
"WeWork is committed to giving back to our local communities, and launching Access Labs at our Dumbo Heights location is an exciting way to do so," said Rui Barros, general manager at WeWork for the Tri-State area. "As a growing hub for the tech community, situated next to multiple subway stops, Dumbo is an accessible and inspiring home for this new initiative."
To apply or to learn more information, visit the Access Labs website.