In 2018, WeWork launched a global energy plan to reduce its carbon footprint and shift to using more renewable energy. In just a year, WeWork Australia has matched 100 percent of its energy use with energy from renewable sources.
In Australia, for every kilowatt hour (kWh) of electricity generated by renewable resources, a certificate is created. In order to achieve 100 percent renewable energy in Australia, WeWork ensures that for every kWh of electricity that's used in WeWork spaces, one renewable energy certificate is purchased.
"WeWork has made an impact on a significant scale to address the issues surrounding sustainability and the future of our planet," says Henry Smale, a director at Lixo Environmental Services, a waste management company and member at WeWork 310 Edward St in Brisbane. "New initiatives, such as organics recycling and eliminating single-use plastics, are all investments in the future. WeWork will no doubt be seen as a forerunner of eco-conscious practices in the world of corporate spaces."
Other environment-focused members say WeWork's commitment to the planet is why they joined the coworking space in the first place. "One of the reasons we chose to house our offices at WeWork in Sydney is the ability to conveniently collaborate with other members who are located in the same building and share our skills and resources," says Zula Badral, a brand manager at Karst Stone Paper and member at WeWork 100 Harris St in Sydney. "As a Certified B Corporation focused on providing environmentally conscious notebooks to our customers, it's equally important to us that the whole business behind our product meets the highest qualifications, including that of environmental performance."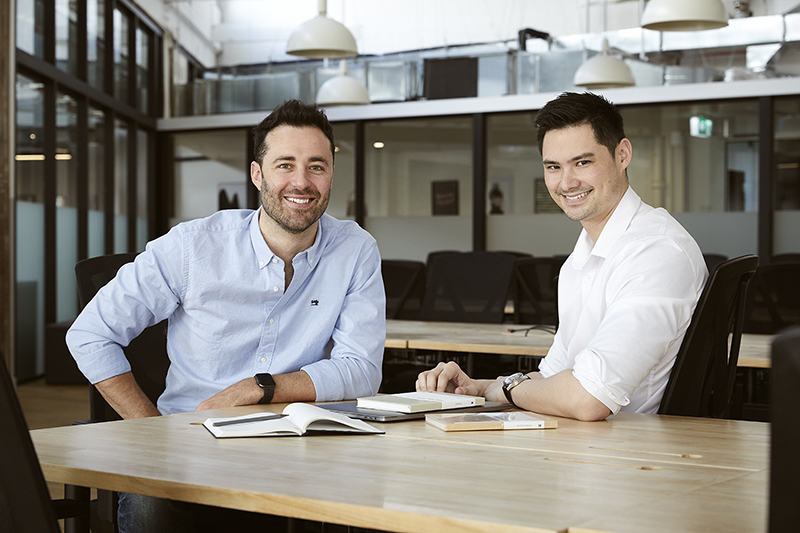 WeWork approaches its commitment to sustainability through multiple avenues, including swapping single-use plastic for reusable items, pursuing a sustainable supply chain, and minimizing its waste footprint. Australia is leading many of these initiatives: WeWork has signed the City of Sydney's single-use plastic pledge, committing to nix bottled water, promotional flyers, single-use cups, promotional flyers and plastic straws, serveware, and utensils to further its commitment to reducing our environmental footprint. WeWork Australia has also introduced organic waste recycling in all of its locations; when executed properly, compost removes greenhouse gases and drastically reduces waste. Australia has even tackled waste in its bathrooms: Sustainable toilet paper by local Aussie brand Who Gives a Crap, a member at WeWork Fine Arts Building in Los Angeles, features in all WeWork loos countrywide.
"Given the modern, convenience-driven world we live in, it is not always easy to be environmentally friendly," says Stephanie Cynk, a senior human factors consultant at Acmena Group, a railway consultancy service and member at WeWork 333 George St in Sydney, adding that she's been working to incorporate more environmentally friendly choices into her personal life. "So it's great that large companies such as WeWork are able to help us little guys in making an impact."
Kate Bratskeir is a writer for WeWork's Ideas by We, focusing on sustainability and workplace psychology. Previously, she was a senior editor at Mic and HuffPost. Her work has appeared in New York magazine, Health, Travel & Leisure, Women's Health, and more.