One of the simplest and most cost-effective ways to brighten up an office is by incorporating plant life. More importantly, a growing body of biophilia research supports the notion that adding nature to an indoor space can improve moods and energy levels—which impact employee morale and productivity.
One study found that adding plants to a previously spartan space increased productivity by 15 percent. Research also suggests that placing plants throughout the office can reduce staff sickness levels by decreasing carbon dioxide levels. Another study found that plants helped reduce stress levels and negative feelings by 58 percent.
It's clear that workplace greenery—whether palms, potted plants, or other botanicals—is about more than aesthetics. Plants in a workspace are an investment in employee wellbeing.
That's why plants and greenery are placed strategically throughout all WeWork locations. Take a look at these 11 examples from around the world.
Seoul, Korea
From the hanging ivy to the potted plants on the welcome desk and waiting area, plant life abounds in WeWork Yeouido Station. The pops of natural green stand out next to the green accent wall.
Paris, France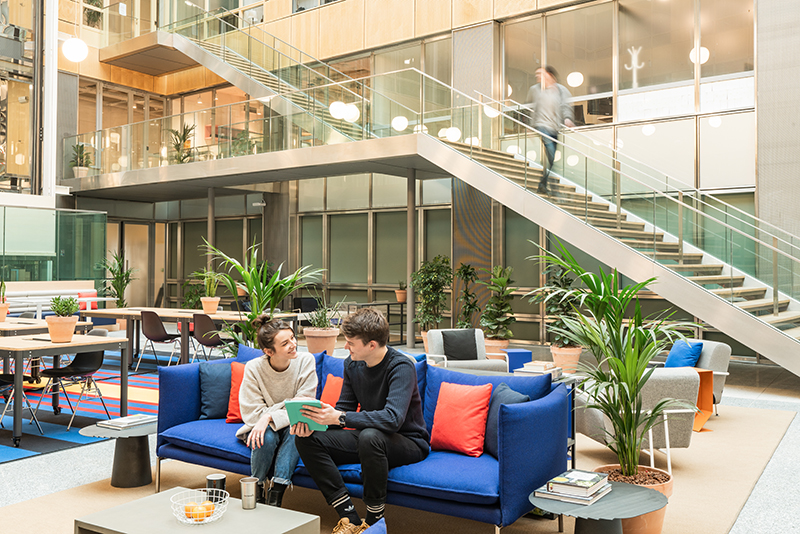 Earthy terra-cotta pots placed on the work tables, and the larger leafy green fauna alongside couches and near walkways, add vibrancy to WeWork 198 Avenue De France.
Shanghai, China
This common area at WeWork 135 Yanping Lu feels like an indoor garden or greenhouse. With plants at every shelf level and hanging vines, they form a natural perimeter to the room.
Bengaluru, India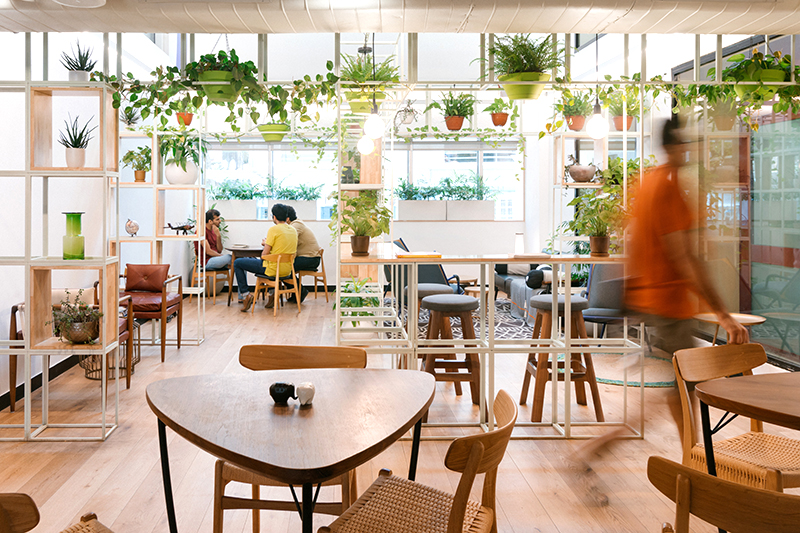 The hanging pots with a variety of greens and a few strategically placed on open shelving add to the lively atmosphere in WeWork Prestige Atlanta.
Amsterdam, Netherlands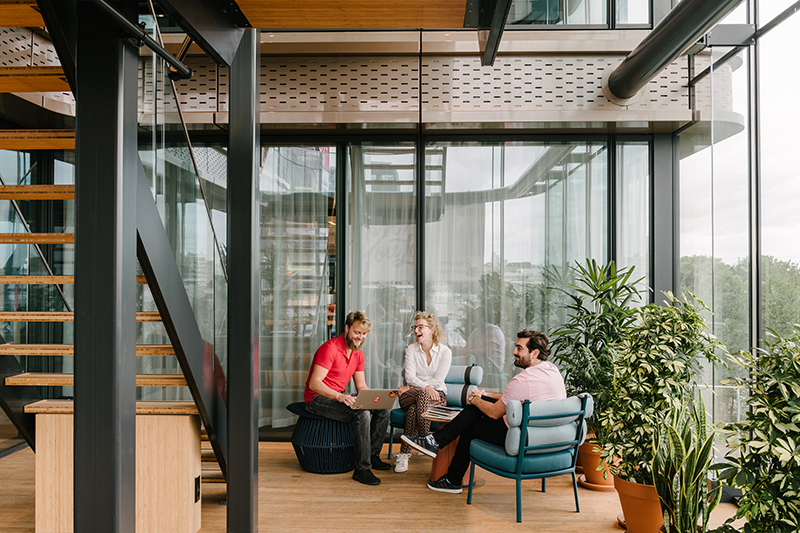 Large potted plants breathe life into this casual meeting spot at WeWork Strawinskylaan 4117, which also has the benefit of floor-to-ceiling windows and natural light.
Bangalore, India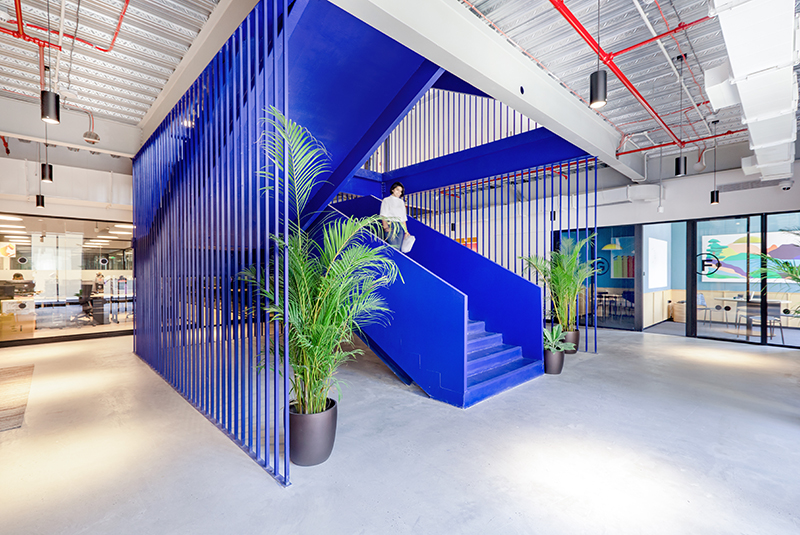 Large potted ferns alongside the blue staircase offer employees and guests a warm welcome into WeWork Embassy Tech Village.
Yokohama, Japan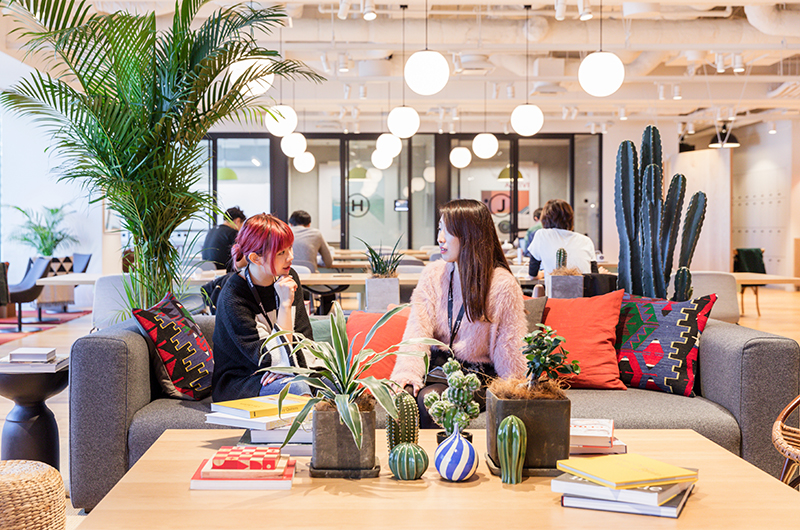 The cactus motif plays off the patterned throw pillows, while larger plants provide a natural border between the couch and open workstations at WeWork Ocean Gate Minatomirai.
London, England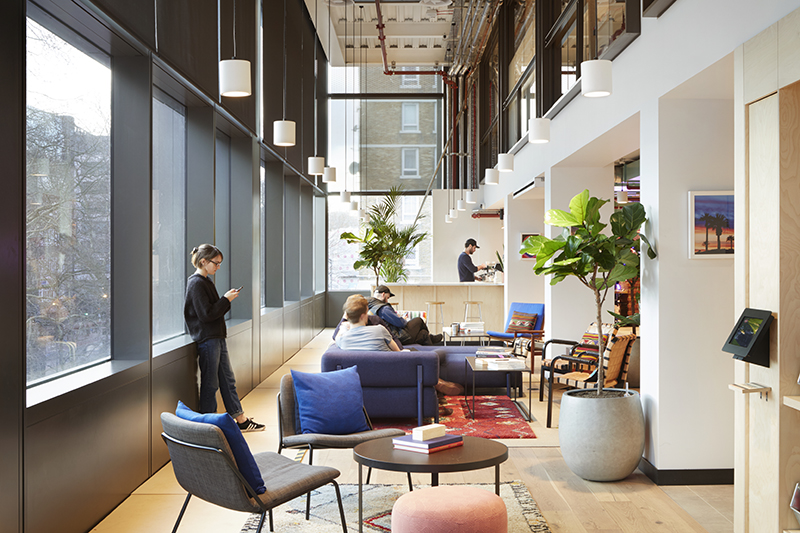 WeWork The Bower offers a good example of keeping it simple with plants. The small potted trees stand out as bright spots in this common area.
Denver, Colorado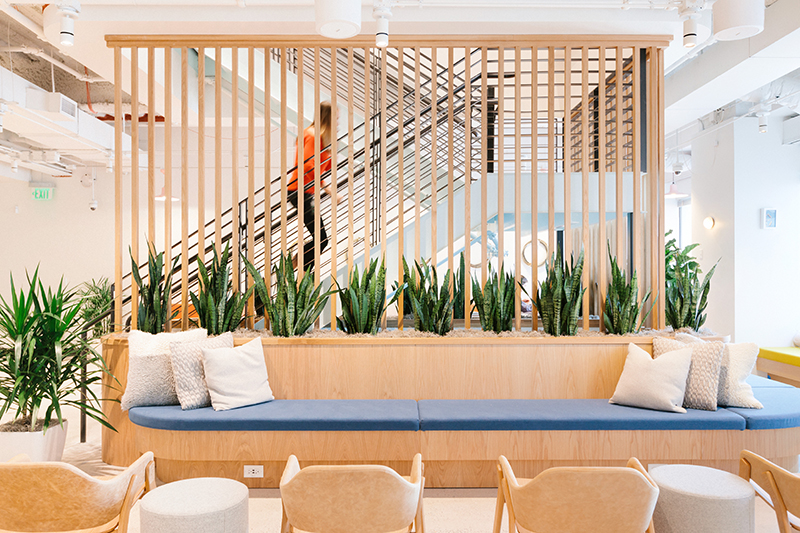 Why not work some plant life into your furnishings? That's what WeWork Wells Fargo Center did along the top of the booth, with a couple of potted plants at the ends for good measure.
San Jose, California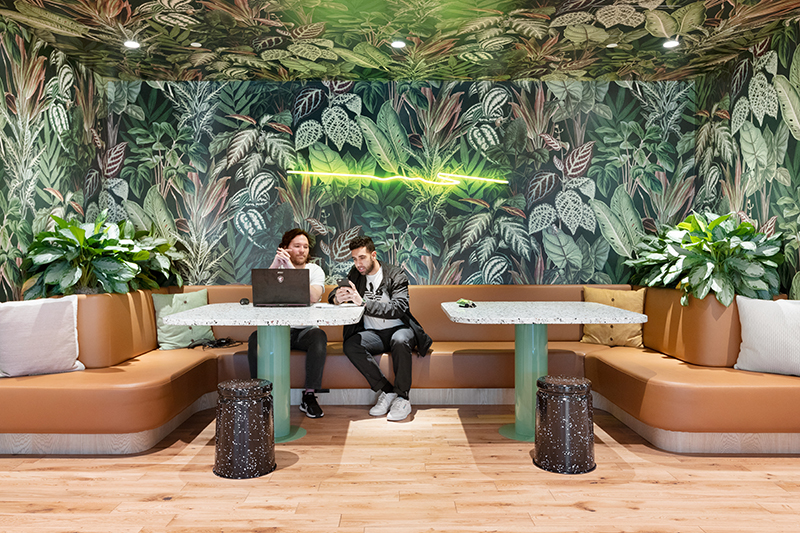 The plant mural wall at WeWork Riverpark Tower looks like it's springing to life with real plants at the booth corners.
This article was originally published on October 4, 2019, and has been updated throughout by the editors.
Dawn Papandrea is a freelance writer who covers work, personal finance, and higher education. Her writing has appeared in numerous publications, including Family Circle and monster.com. Follow her on Twitter.