Neon signs, or the artful craft of bending glass tubes into letters and shapes, dates back to 1910, when inventor Georges Claude debuted his creation at the Paris Motor Show. America took notice. In the following years, from Broadway to Hollywood, the colorful light fixtures came to symbolize everything innovative and modern.
After reaching its heyday in 1940s–50s America, neon signage's popularity began to decline as plastic signs became cheaper and easier to create. Thankfully, after being overlooked for years, neon signs are once again being recognized and celebrated as works of art.
With more than 1,000 neon signs in locations around the world, WeWork can be credited for at least part of today's "neon renaissance." WeWork offices have always offered much more than just another place to work. Our expressive spaces feature local art—from paintings to photography, murals to woodwork––that celebrates the unique culture surrounding them. The artistic elements of each office are meant to inspire, surprise, and delight everyone who walks through our doors.
Neon signage is one such art form that our designers add to our spaces in a variety of ways. It requires skilled craftspeople to create neon signs; each one is made by hand with painstaking detail. It takes creative talent and an eye for design to understand where and when to install a neon sign for maximum artistic impact. Over the years, the signs have become a signature of our interior design—one that our teams are especially proud of.
Take a look at seven neon works of art at WeWork offices around the world.
Ships ahoy
Delicate neon design captures the whimsy of a ship in a bottle at WeWork Seomyeon in Busan, South Korea.
Light the way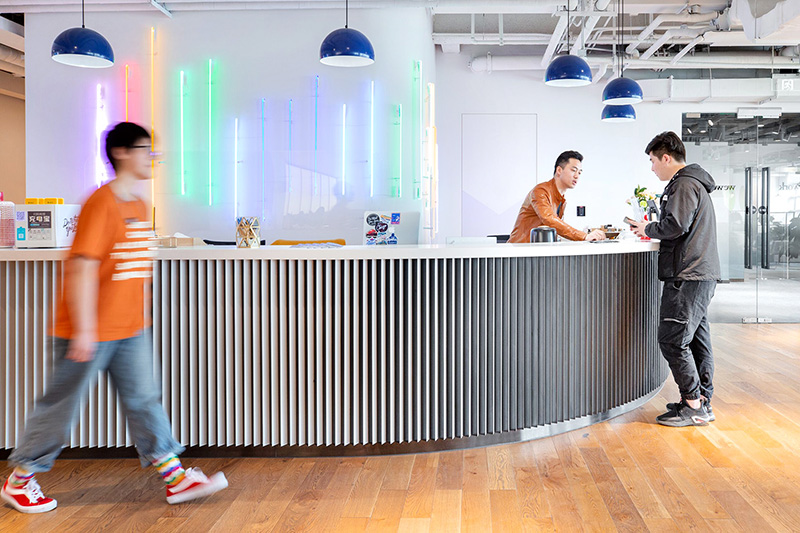 The prominent neon behind the community desk at WeWork 7 Xinxi Lu in Beijing highlights that this is where people can go to ask questions and receive information.
Pineapple in blue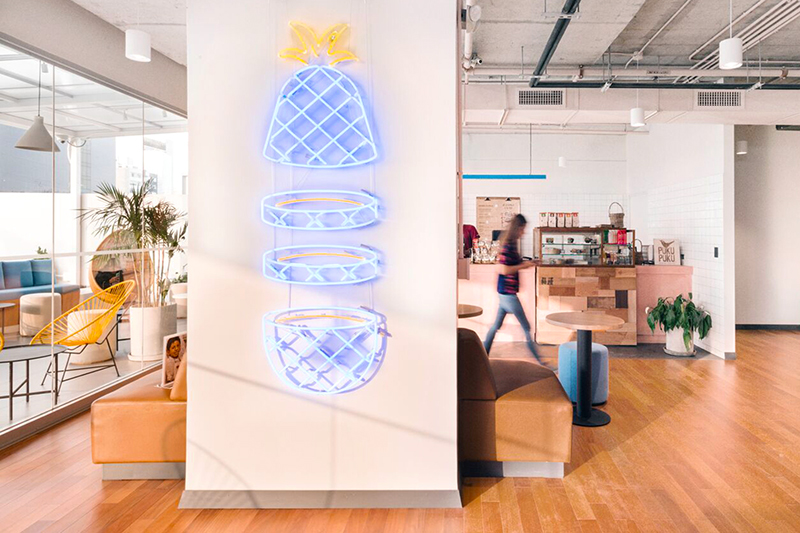 Any way you slice it, this creative neon sign at WeWork Antonio Miroquesada 360 in Lima, Peru, is a delightful addition to the common area.
Snap to it
This snappy design at WeWork Designer Club in Seoul, South Korea, evokes the spirit of ideation, sure to get creative juices flowing.
Jumping the shark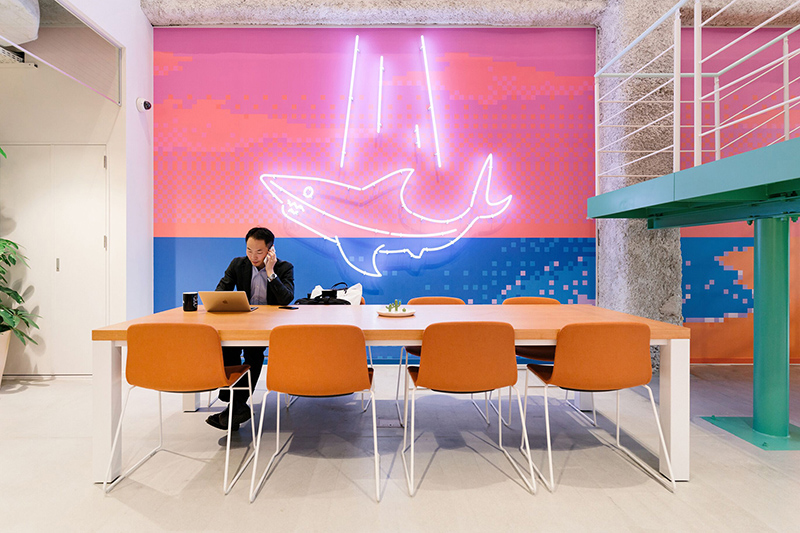 Whoever said a day at the office can't also be a day on the beach? This fun neon shark design at WeWork Daimyo in Fukuoka, Japan, brings the ocean indoors.
A glowing review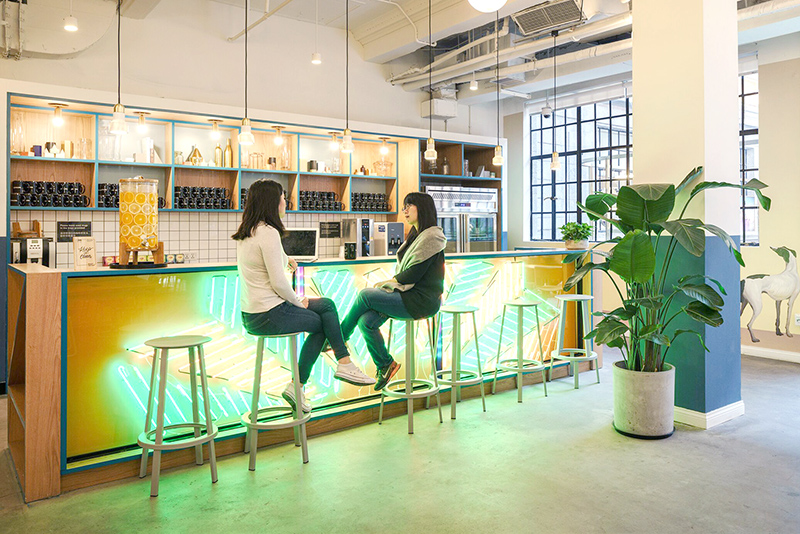 Evoking the linear designs of the roaring '20s, this kitchen bar area at WeWork Weihai in Shanghai elevates the art of meeting.
This article was originally published on November 14, 2019, and has been updated throughout by the editors.