Around the world, companies of all sizes find space to succeed at WeWork. Our case studies share their unique stories.
Highspot is a sales enablement platform that empowers revenue teams at companies around the world to deliver a unified buying experience that increases revenue, customer satisfaction, and retention. Their platform combines intelligent content management, training, contextual guidance, and customer engagement abilities—like custom pitches—with actionable analytics that maximize the value of content.
In a short time, Highspot has become an attractive product for countless companies such as Aetna, SAP Concur, and Twitter. According to Eric Hollenbeck, Highspot's senior director of IT, applications, and facilities, the team grew from 150 to 400 employees just last year. To keep up with their growth and launch offices that suit employees' needs, Highspot partnered with WeWork to secure customized new offices in Seattle and London.
The challenge: a hypergrowth company cramped for space
Before partnering with WeWork, Highspot first opened their headquarters in Seattle in 2012. Due to their quick expansion, Highspot outgrew this location and required multiple Seattle offices by 2019.
Although the team opened a new space, it was on the opposite side of town. The distance complicated everyday team interactions, including onsite meetings. Despite the employees living and working in the same city, the disparate offices made it challenging to stay deeply connected with one another.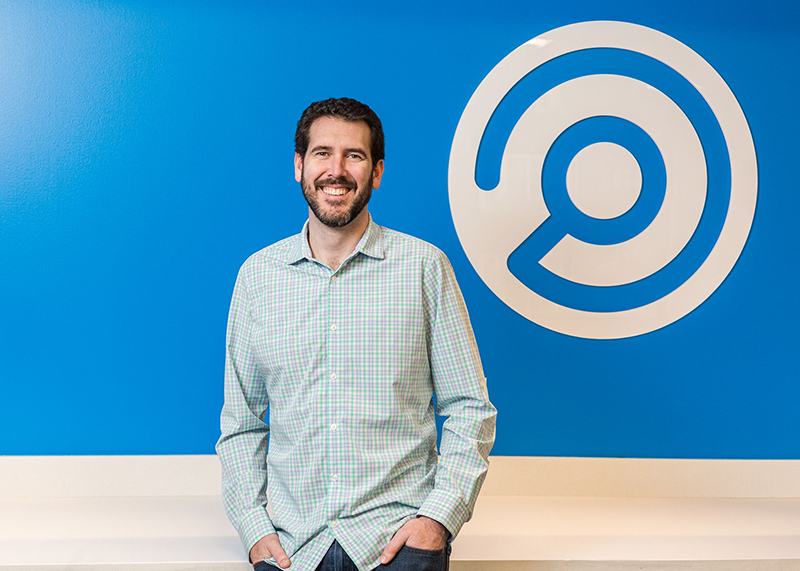 Hollenbeck credits WeWork with helping to provide Highspot with "an integral part of the overall real estate strategy." Before the team utilized WeWork, handling physical space was difficult for the rapidly expanding company.
"As the business goes through hypergrowth and continues to change, you inevitably get cramped," Hollenbeck says. "It's a challenge to manage the number of employees from a space perspective, but WeWork provides that relief valve."
The solution: dispersed teams brought together
With WeWork's help, Highspot transitioned from two distant offices to a single campus environment, including a WeWork space just one block from their other headquarters building. Today, Seattle-based Highspot employees can easily move between their two buildings in a couple minutes. Employees no longer have to trek from one end of Emerald City to the other.
According to Hollenbeck, "Everybody feels like they're working from one office." With a customized office full of Highspot branding, he said that the team "loves" the new space and thinks it's "elegant, beautiful, and equipped with everything they need."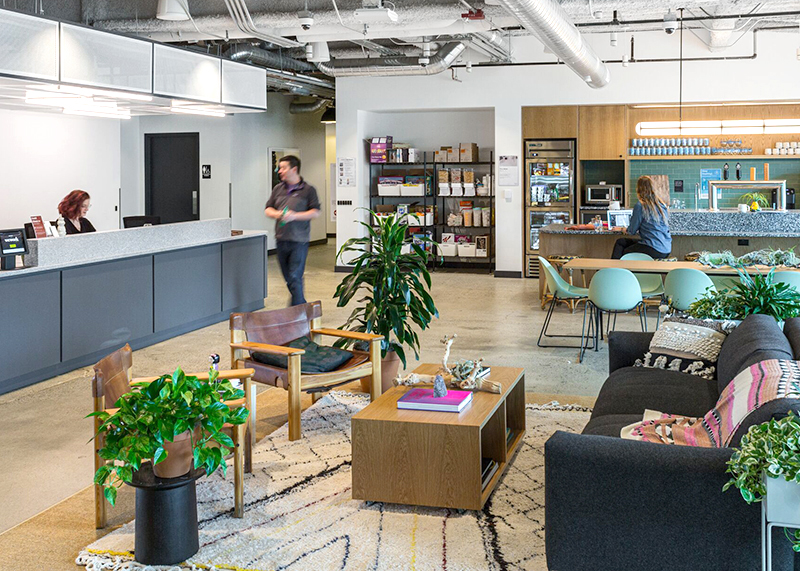 Besides expanding its Seattle presence, WeWork also helped Highspot set up shop in London.
"WeWork is a fantastic way to get in a country and plant your flag to begin growing a team," Hollenbeck explains. Once a company has established itself in a region, "it also gives you the opportunity to move within the WeWork network."
In Highspot's case, the team originally opened an office in a London neighborhood that wasn't a good fit in the long run. Partnering with WeWork, Highspot assessed its team's feedback and swiftly moved into a new space that shortened their employees' commutes.
The result: a space for continued growth
Managing offices across the globe can be demanding, but WeWork assigned one person as Highspot's account manager. Doing so streamlined communication and removed potential roadblocks. "WeWork was very easy to do business with," says Hollenbeck.
But the work isn't over once the flag is planted and the account manager is on board. For Highspot's team, office space and technology customizations were crucial.
Hollenbeck explained that the Seattle team values a "fairly open floor plan" to allow large groups of people to sit together. "Our teams are sizable, especially given that the design, product, and engineering folks work in a close collaborative model," Hollenbeck says. Highspot requested that WeWork remove some walls but also add carpet to improve acoustics and prevent other employees from getting distracted.
Besides the physical alterations, Highspot relished WeWork's technological accommodations. "We didn't have to add any technical infrastructure for the space," Hollenbeck says. "WeWork was kind enough to segment out the network and create our own SSID for WiFi. And so we didn't have to do anything, or spend additional money, to get our folks working—it just made the entire experience very easy to manage."
Because of WeWork's flexible leasing and customization options, Highspot will continue to grow into new offices that suit their needs. Highspot is also expanding to other international locations. As to where, the team's lips are sealed, for now.
"WeWork's flexibility, ease of doing business, and well-designed spaces are all attractive to a company experiencing the kind of hypergrowth we're going through," Hollenbeck says.
WeWork offers companies of all sizes space solutions that help solve their biggest business challenges.
Key highlights:
Opened new, customized offices in Seattle and London
A location where previously spread-out employees could work together easily
Fully configured technology in spaces, allowing employees to start working right after move-in
Ease of setting up an office in another country
One point person at WeWork, as Highspot expands around the world