Creator will be announcing a slew of gift categories throughout the next month. For more unforgettable ideas that wow, inspire, and bring cheer this holiday season—made by members of the WeWork community—stay tuned here.
Of course you want to give the right holiday gift to your boss or mentor, but what should it be? Something too expensive seems like you're trying too hard, while a card from the mall seems like you're not trying hard enough. We've gathered several of our favorite gifts from WeWork members that will make you look good and your boss feel appreciated.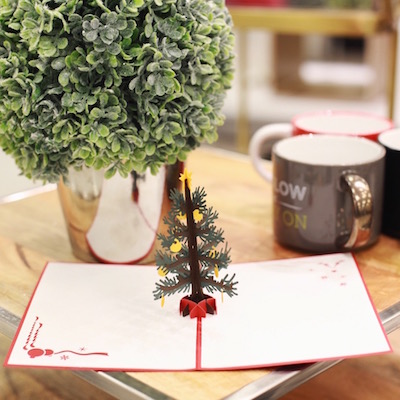 Lovepop's Christmas Tree Red 3D Card

Entrepreneurs Wombi Rose and John Wise met while they were studying to be naval architects. Their love for 3D design led them to found Lovepop, a line of gravity-defying popup cards that never fail to impress. We like the teddy bear offering a present and the train packed with toys for good girls and boys, but our favorite has to be the fully loaded Christmas tree that stands seven inches tall. Countless other designs by the WeWork City Hall members are available for $10 to $13.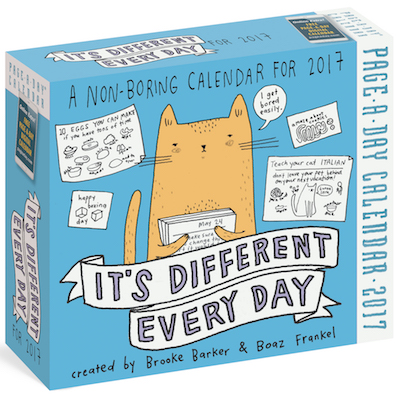 It's Different Every Day Page-a-Day Calendar for 2017

"We had been gifted daily calendars so many times, but they'd always get boring after a few weeks," says entrepreneur Boaz Frankel. "So we created this totally unpredictable calendar that can provide a little surprise every day of the year." If you like comics or animals or jokes or drawings or history or stories or puzzles, then you'll love this calendar. "It's the perfect gift for people who get bored easily!" says the We Member based in Portland. The calendars are $14.99.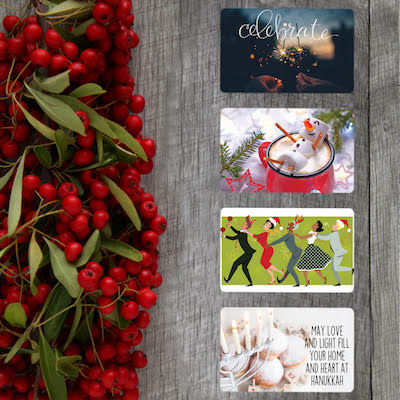 Is your boss tough to shop for? Here's the solution: Charity on Top gift cards that your recipient can use to donate to the charity of their choice. There are more than 1.8 million charities they can choose from. "You get the tax-deduction and they get to change the world!" says Kathy Selders, co-founder of the company based at WeWork Pasadena. And it's easy to pick a charity: they just type in a name, a location, or the type of organization they'd like to support. Best of all, you can custom design the card and give it to them in person or send it online. Cards start at $25, plus a small transaction fee.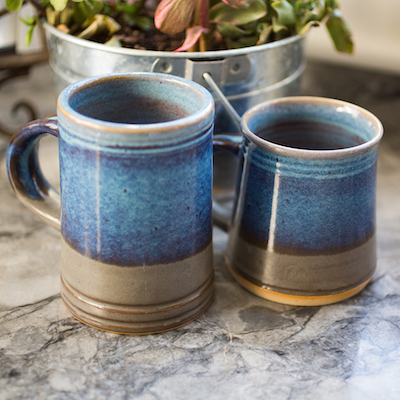 An Indiana-based ceramics studio, Mudlove is all about giving back. Every handcrafted mug that you buy provides a week of clean water through a partnership with Water for Good. Mudlove has a lovely selection of mugs (along with other products, like inspirational bracelets and necklaces). We're especially fond of one wheel-thrown mug called Late Night Talks, which has a brilliant blue color trimmed with taupe. You can order it in 10 and 14 ounce sizes, and the price ranges from $18 to $22.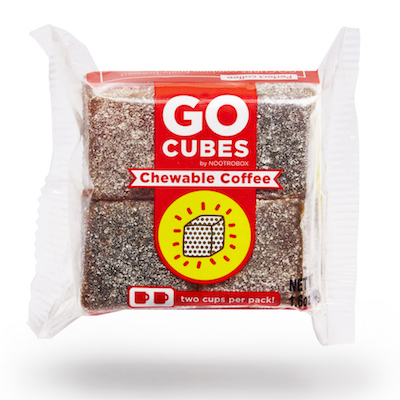 If your boss is a coffee connoisseur, you'll definitely want to buy a bag of Go Cubes. Michael Brandt, one of the founders of Nootrobox, calls these chewable cubes the "future of coffee." Each cube has 50 milligrams of caffeine, about the same as half a cup of coffee. And they don't give you that jittery feeling, thanks to the safe, effective ingredients that help with focus and concentration. Based at San Francisco's WeWork Mid-Market, Nootrobox offers Go Cubes in convenient four packs that you can easily slip in your pocket or purse. Bundles of six four packs are $13.50, and bundles of 20 are $35.10.
Illustration: Lisa Ito