Around the world, companies of all sizes find space to succeed at WeWork. Our case studies share their unique stories.
Hypergrowth tech company and WeWork member Beamery is changing the talent acquisition game. It's using software that helps enterprise recruiters find and prioritize the perfect candidates—ones who haven't even considered applying. The 125-person company, founded in 2014, uses machine-learning intelligence to help its clients discover and hire better talent by "treating candidates like customers." The thinking: By approaching recruiting with as much rigor as customer acquisition (including outbound calls, pipeline building, and nurture drips), companies can tap into a deeper and better pool of applicants—and make key hires faster.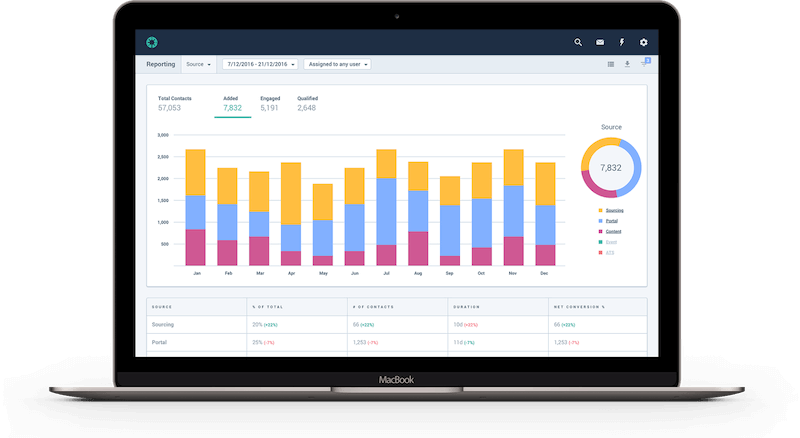 Driving growth trajectory
Beamery understands firsthand how talent acquisition strategy and growth are intertwined. In the past 16 months, Beamery grew from 40 employees to its current headcount of 125 and secured $28 million in its Series B funding round. Now with marquee investors including Workday Ventures behind them, Beamery is on the hypergrowth track, and the future looks bright.
When we spoke with Natasha Lees, global recruiting lead at Beamery, the entire company was preparing to converge on London for its annual all-hands event followed by a weeklong company off-site in Portugal. "Nothing beats face-to-face time with coworkers. It really helps cement that sense of community that our teams build," says Lees. This all-company off-site is just one example of how Beamery continually invests in its employees to further its mission: "Help the world's best companies acquire their best assets: their people."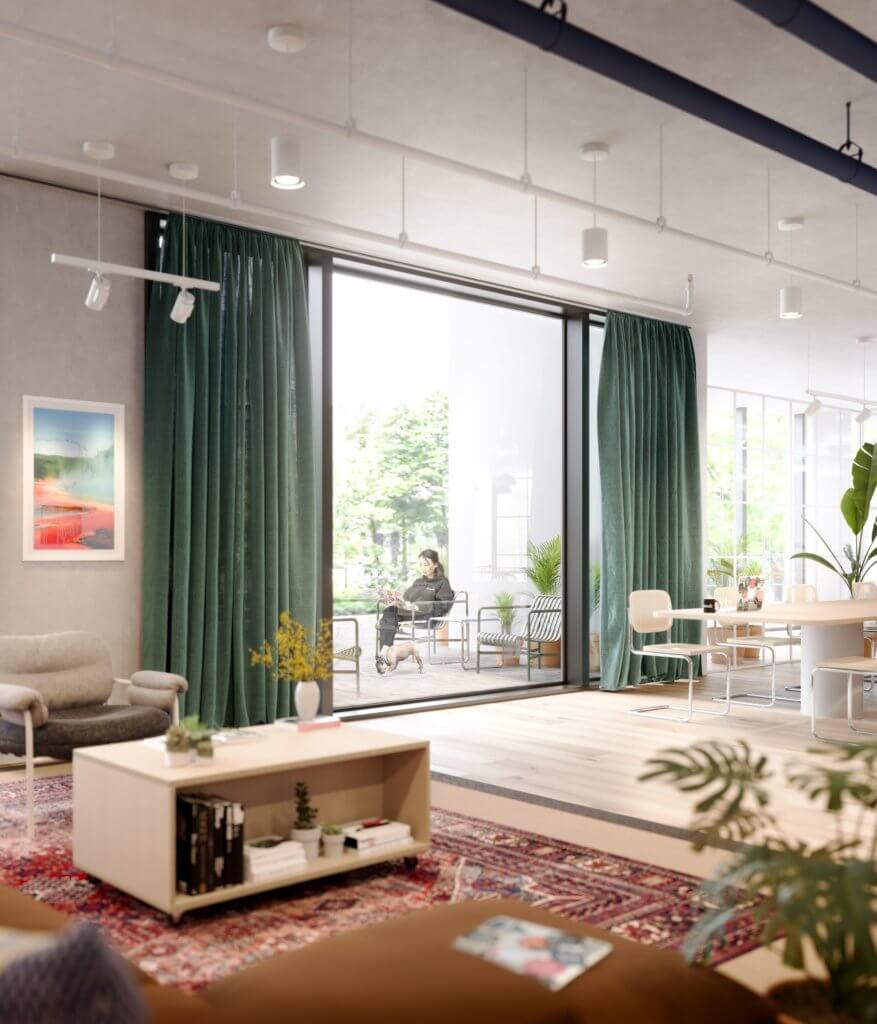 Partnering with WeWork in three top tech cities
Each Beamery office—the headquarters in London and two satellite offices in Austin and San Francisco—is housed in a WeWork location, in large part to take advantage of the services that the community, IT, and housekeeping staff provide, as well as the ability to rapidly expand its office footprint. Specifically, the company relies on the built-in IT conference room technology to stay connected with the handful of remote employees who round out the Beamery team.
When Beamery's Austin team grew unexpectedly and needed more office space fast, arrangements were made quickly to transfer the team to a new location with additional square footage for private conference rooms and group work areas beyond their office suite, in a new building with a better commute for employees.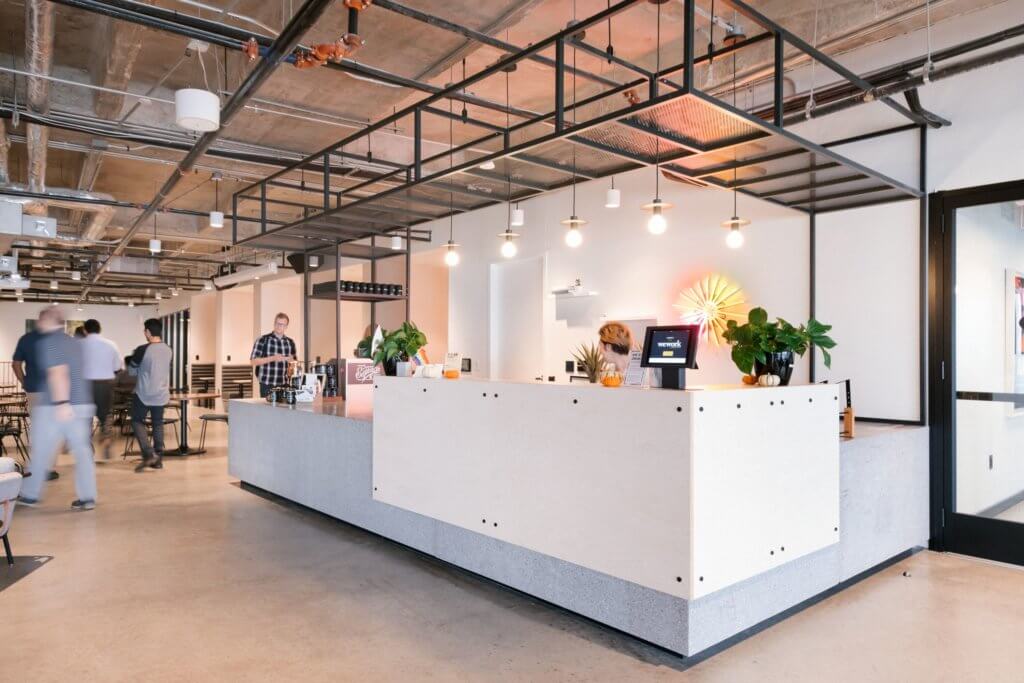 From parking to facilities, and for all the little things that come up, we have peace of mind knowing that it's all being taken care of.

Natasha Lees, global recruiting lead, Beamery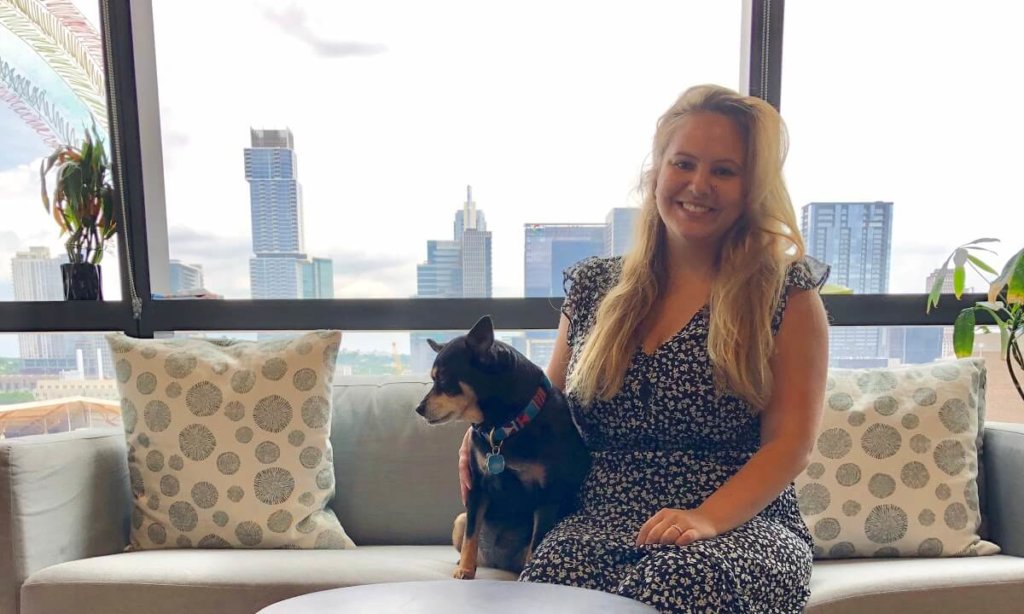 Making the move worth it
Beamery's Austin office was originally housed in a local incubator downtown, but the lack of hands-on support and inflexibility in lease terms sent them to WeWork. They relocated into WeWork's downtown Austin location on Congress in early 2018, and then moved again in July 2018 to the brand-new WeWork Barton Springs Road. Lees' team loves the support and flexibility that WeWork membership provides. And with WeWork's dog-friendly policy, her own dog, Roxy, has become a fixture in the office.
WeWork's design aesthetic, amenities, and prime locations have proved instrumental to the company's ability to recruit top talent, Lees says.
"With all three of our offices in highly competitive cities for tech talent, work environment and commute have become key factors in attracting top candidates," she explains. "We have to practice what we preach, so it's important that our own candidates and new hires be welcomed into a warm, friendly environment in a prime location."
Get in touch to learn about WeWork's private office suites available either in your city or in places you're considering expanding to.