Wellness is such a buzzword now that it's easy to underestimate how much insight, vision, and care goes into looking after our bodies. This Women's History Month, we're celebrating visionary women entrepreneurs who are not only meeting that challenge, but developing inventive solutions to get us more in tune with our bodies, minds, and the world around us. Meet three women who are combining ingenuity and empowerment to make strides in the arenas of personal care, health, and fitness.
A fresh recipe
Sarah Ribner's interest in wellness and healthy living began when she was studying urban studies and real estate development at the University of Pennsylvania. For her senior thesis on community support agriculture, "I had to interview a lot of different organic farmers, and I learned about the ways eating organic is better for the planet, but also ways that it's better for your health," she says.
Ribner started swapping her personal care products for more eco-friendly and natural options, but deodorant remained a sticking point. "Natural deodorant was one of the hardest things to make the switch on, because a lot of what was on the market was terrible for sensitive skin or just really ineffective," she says. "I tried all different products, and I would still smell halfway through the day at work."
So she started to make her own. Ribner tested a DIY activated-charcoal formula she created with a childhood friend, Jess Edelstein, who had a background in real estate and had always tinkered in concocting DIY personal care and household products on the side.
Ribner tried their formula during a volunteer trip to Central and South America. "And it held up!" she says. "It held up in 90-degree weather, in all different kinds of climates, and through different types of activities."
On the basis of that success, Ribner and Edelstein launched their company, PiperWai. Their DIY recipe became the formula for their hero product, an activated-charcoal natural deodorant (one of the first of its kind on the market) that's aluminum-free, vegan, gluten-free, and cruelty-free.
The success of the product landed them on Shark Tank, where they struck a deal with shark Barbara Corcoran. After their appearance, sales spiked 6,000 percent, and the women were named to Forbes' 30 Under 30 list.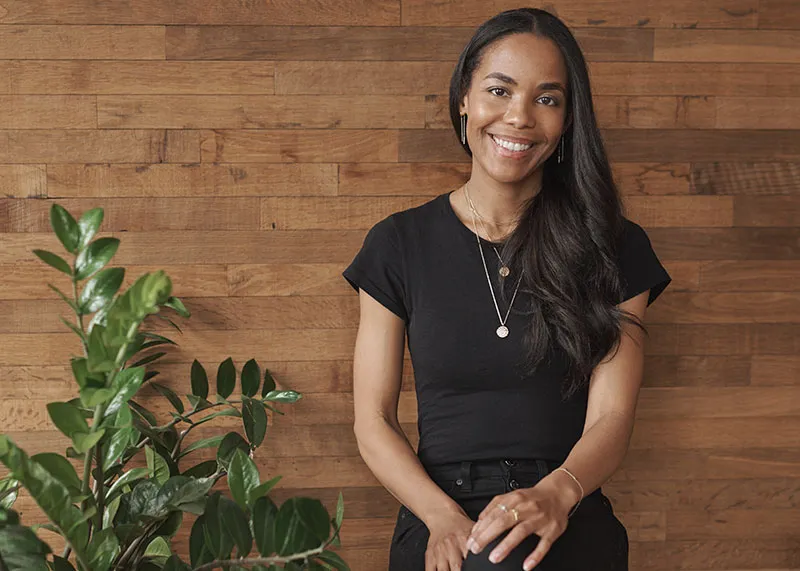 Six years since its founding, PiperWai now has five full-time employees and an expanded product line that includes stick deodorants, oils, detox masks, sprays, and apparel—all created and sold with an emphasis on sustainability.
"The goal is that everything about this product is better for you personally, but also better for the planet," says Ribner.
The founders also aim to push boundaries in other ways. "We know there's a pink tax," explains Ribner, a member at WeWork Dumbo Heights. "We didn't want to contribute to the discrepancy in how products are marketed, or pricing that's different for different genders. We wanted to create products that are equal for everyone."
Fit for a global community
Now more than ever, we're seeing how doing everyday tasks remotely can offer not just convenience but also be a necessity as the world moves to stay indoors. Livekick, an online fitness platform, fills that need to work out at home and stands out from competitors, says cofounder Shayna Schmidt, because of its interactivity. Unlike, Peloton, for example, says Schmidt, "Livekick is two-way. The teacher sees the student as much as the student sees the teacher, and there's real-time feedback."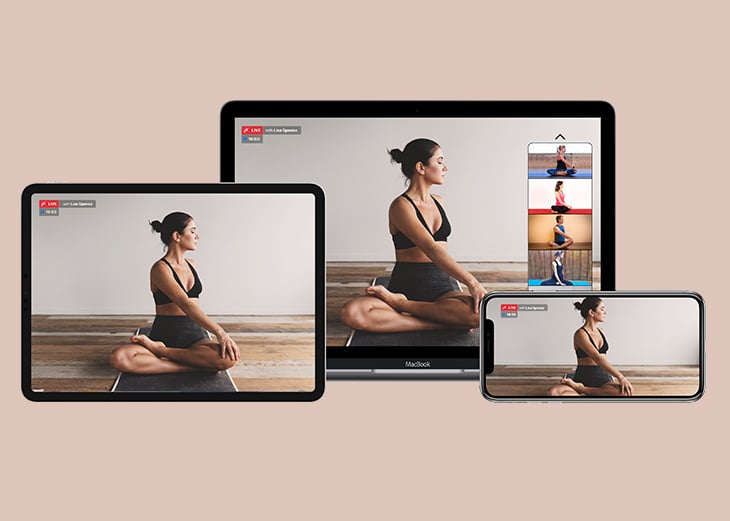 The business started in mid-2018, when Schmidt, a member at WeWork Labs at 142 W 57th Street in New York, was approached by Yarden Tadmor, a tech executive who was pressed for time to exercise. He asked Schmidt to train him via FaceTime. The arrangement worked so well that the pair decided to launch a business based on the two-way training concept.
Livekick began by offering one-one-one personal training sessions, but it's since grown to include group classes and yoga sessions. The company's future plans include nutrition classes (an intuitive-eating workshop is set to launch in the near future), and eventually, virtual retreats.
Livekick trainers are based all over the world, and spotting the right ones is something Schmidt, a trainer herself, intuitively understands. "Any trainer needs to be personable, but with Livekick, you're separated by a screen," she says. "We have to find people who can jump through the screen. With those people, you feel their energy even when they just say hi on a video call. That's a unique thing that can't be taught."
For Schmidt, the biggest reward has been seeing the connectivity her brainchild provides. Some trainers have longtime clients who stuck with them even after the trainers relocated to another city. And customers who might not be as comfortable in a gym setting have found a sustainable fitness routine through the program.
"The ultimate mission is accessibility," says Schmidt. "I think New York and other big cities take it for granted—there are a ton of studios, a ton of gyms [here]. There are so many parts of the world where that's not the case, and if we can bring affordable fitness and health and wellness to those people on a global level, it's a game-changer."
Cracking the skincare formula
Akvile Ignotaite is into numbers. "I'm a very nerdy, very science-based, very fact-based person," explains Ignotaite, the founder of skincare startup System Akvile, who has a PhD in data science and sustainability. "I'm that consumer who reads the fine print. I do my research, I check the facts, and I'll say when something is BS."
And Ignotaite sees a lot of BS in the skincare industry. "Many brands tell you, 'In three days, erase the pimples, get perfect skin,'" she says. "But it doesn't work like that. It takes time."
It's a fact she knows from personal experience. When she stopped taking birth control in 2018, she experienced the worst acne ever in her life. "It was a battle to get back control over my own body, my own skin," she says. "I started researching, and I realized no matter what you're doing, it takes time. For me, it took 12 months to improve my skin."
By promising quick results, she explains, the skincare industry steers consumers down a path of sporadic routines, which actually makes progress harder. "You cannot go into a fitness studio once and have a perfect body; you cannot eat healthy food one time and say, 'I'm eating healthy.' It's the same for skin," she says.
Success in skincare, she says, is as much about adherence as it is about ingredients. "I call it compliance," she says of her skin philosophy. "You have to stick to a product. So how do you go about making people understand that it's not going to be a miraculous turnaround and still have them stick with a routine?"
Enter System Akvile, which combines a four-part skincare regimen with an app that guides users through their daily routine, supplies educational tips for maintaining healthy skin, tracks progress, and provides emotional support and encouragement. The honest, fact-based promise of clear, transparent messaging—and gradual but reliable results—motivates Ignotaite, a member at Hamburg, Germany's WeWork Hanse Forum, and her eight-person team. "I really want to build a skincare company of the future."
Rachel Mosely is a freelance writer and editor based in New York City. She covers entertainment, culture, and travel, and her work has appeared in Cosmopolitan, Town & Country, Elle, The Root, and more.