On one recent afternoon in August, a large room in WeWork 1619 Broadway was occupied by young women diagramming on whiteboards and tapping away on their laptops.
They were the New York cohort of Kode with Klossy, a nonprofit founded by supermodel Karlie Kloss, which hosts free coding camps all across the country for women and nonbinary individuals ages 13 to 18 years old.
For eight hours a day, over the course of two weeks, these young women—referred to as scholars—take programming classes from seasoned instructors, play games, listen to talks from successful women, and get to hang out with one another in the city. This group was in the process of using what they learned to complete final projects: a mobile app they ideate, design, and code into fruition.
Kloss founded the nonprofit in 2015 after learning how to code herself. The mission is to inspire girls and nonbinary individuals to embrace technical skills and help close the still-present gender gap in the field.
Some, but not all, of the young women had previously taken coding classes in school. For them, the camp offers them something they often don't get elsewhere. While there, scholars are surrounded by like-minded individuals who elect to spend weeks of their summer vacations tinkering on computers because of how exciting they find the work.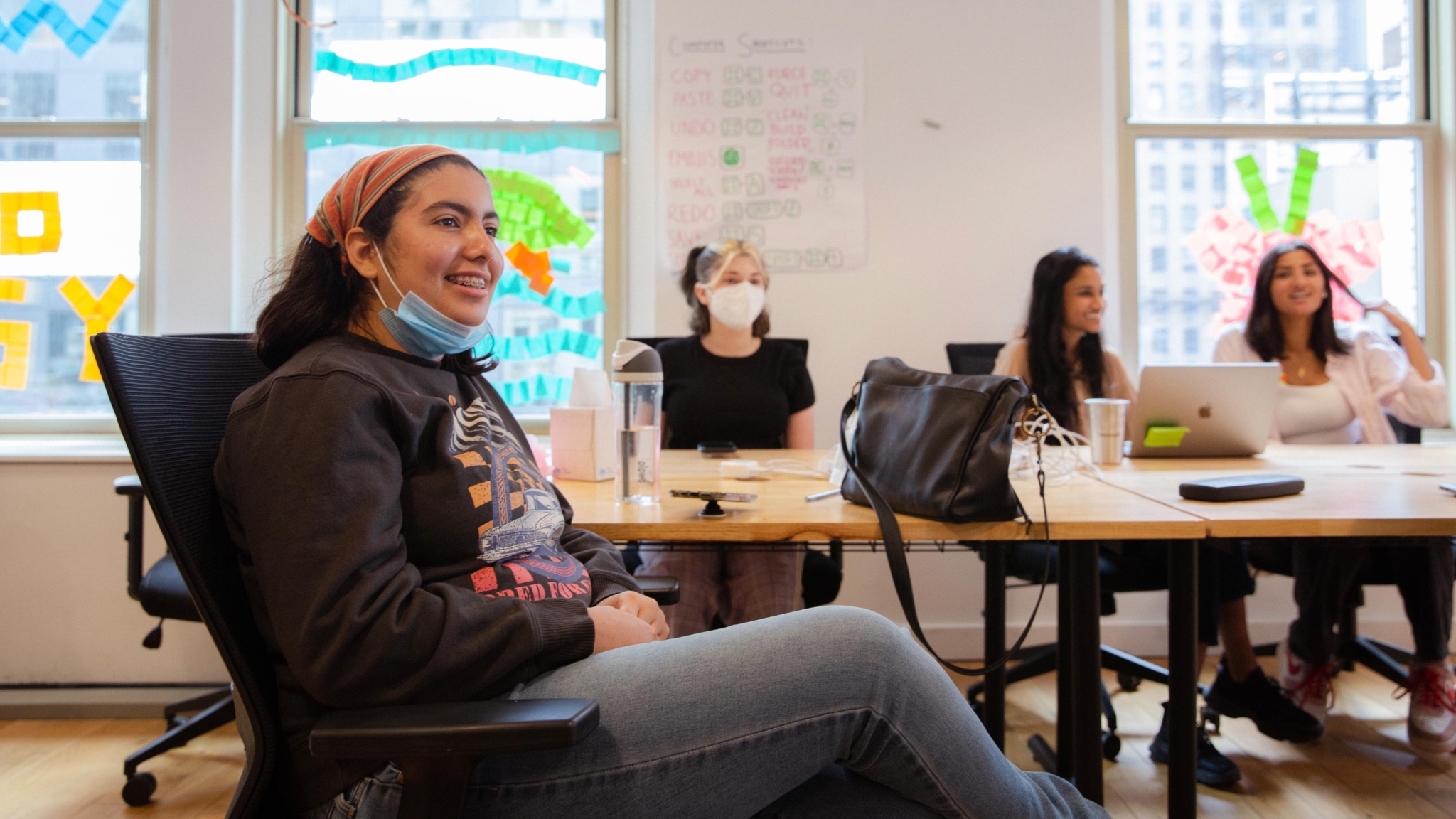 "I'm extremely excited to be here. It's amazing to be with people who have similar interests as me," says Lovely Dyal, 14.
Vini Chitharanjan, 17, says there were times when she didn't feel comfortable asking questions during a programming class at school—but that's not the case here. "This is such a supportive environment," she says.
Her partner for the final project, Lilly Halperin, 15, agrees. "It's not shameful at all to ask for help. I'm able to get much more support here," she says.
Chitharanjan and Halperin's final project idea is an app called Sensory Room: a Yelp-type app targeted for neurodivergent people that rates locations on characteristics like noise, lighting, or crowdedness levels. It's an idea that stems from personal experiences, and it's their attempt at creating something that could help others, they say.
The space has been such an instrumental part of the culture of the organization.

Karlie Kloss, supermodel and founder of Kode with Klossy
Many of the app ideas reflect a level of social consciousness that Gen Z has become known for. Tahya Mumtahi, 17, and Danielle Akojenu, 19, were working to bring to life Chill Chat, a one-stop shop for mental health, in which users could connect with others, journal, or find psychologists.
"Mental health is a really important issue for our generation," says Mumtahi. Her partner, Akojenu, is a first-time coder. Although it was overwhelming at first, she's getting the hang of it now, she says.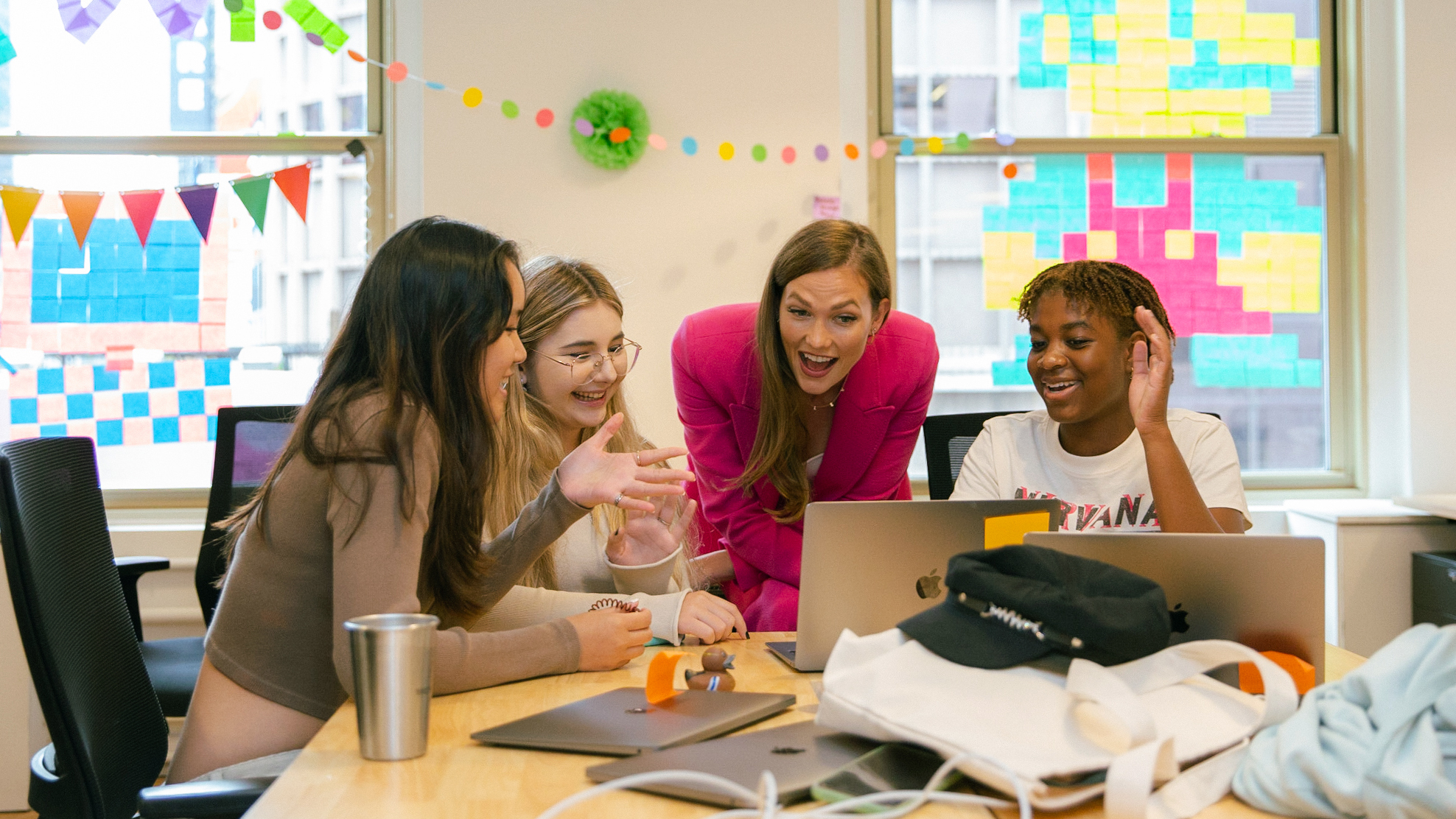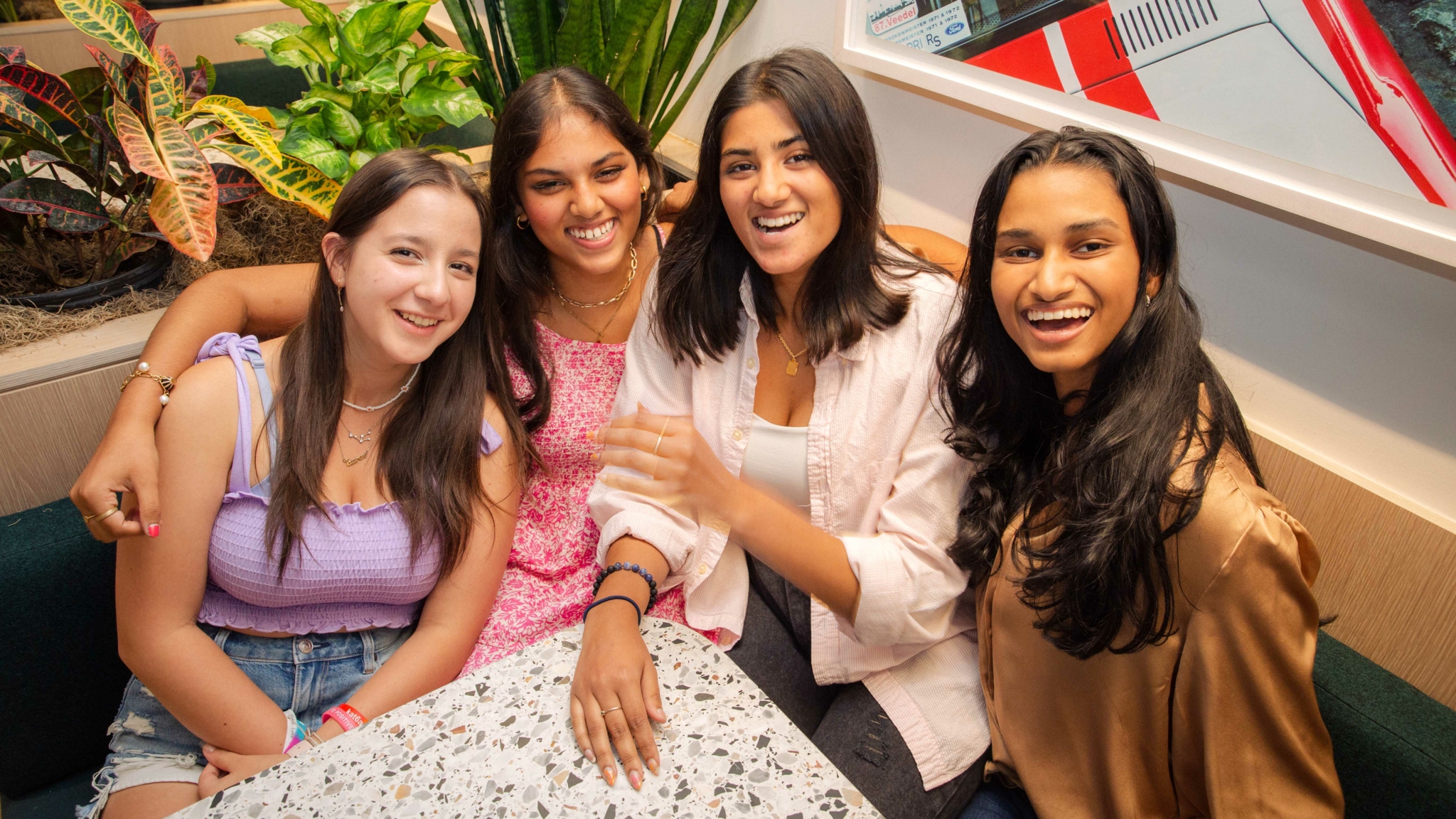 The camps are so successful that some scholars participate several years in a row. Amira Ismail, 16, completed the camp online over the past two years. But it's been a real treat, she says, to be able to do it again this year in person for the first time.
Many take what they've learned after these two weeks and apply it to their lives. At school, Ismail started a computer science club when she wanted to be more challenged in her classes. "The computer science teacher just taught HTML, and I wanted to take it a step further," she says. Her final project idea is Politiclear, an app to read news tailored to your political leanings.
For one of her classes at American University, where she studies political science and business, Madison Parker, 20, built an app that helps veterans find savings. She's an instructional assistant who started out as a scholar in 2018. Parker even mentioned her involvement with the nonprofit in an interview for an internship in a congressional office. The office seemed impressed with her technical skills, she said, and Parker got the position.
WeWork has been a partner to Kode with Klossy, providing space for scholars to gather and learn since 2018. This year, WeWork is hosting the camps in eight cities: New York City, San Francisco, Washington, D.C., Chicago, Boston, Dallas, Houston, and Detroit.
One afternoon, Kloss showed up clad in a hot-pink suit to surprise the scholars.
"As we keep scaling, for me, the magic is this experience, the community they're learning with," she says. "WeWork has influenced the program. The space has been such an instrumental part of the culture of the organization. Being able to go to a professional space makes such a huge difference, especially for young girls."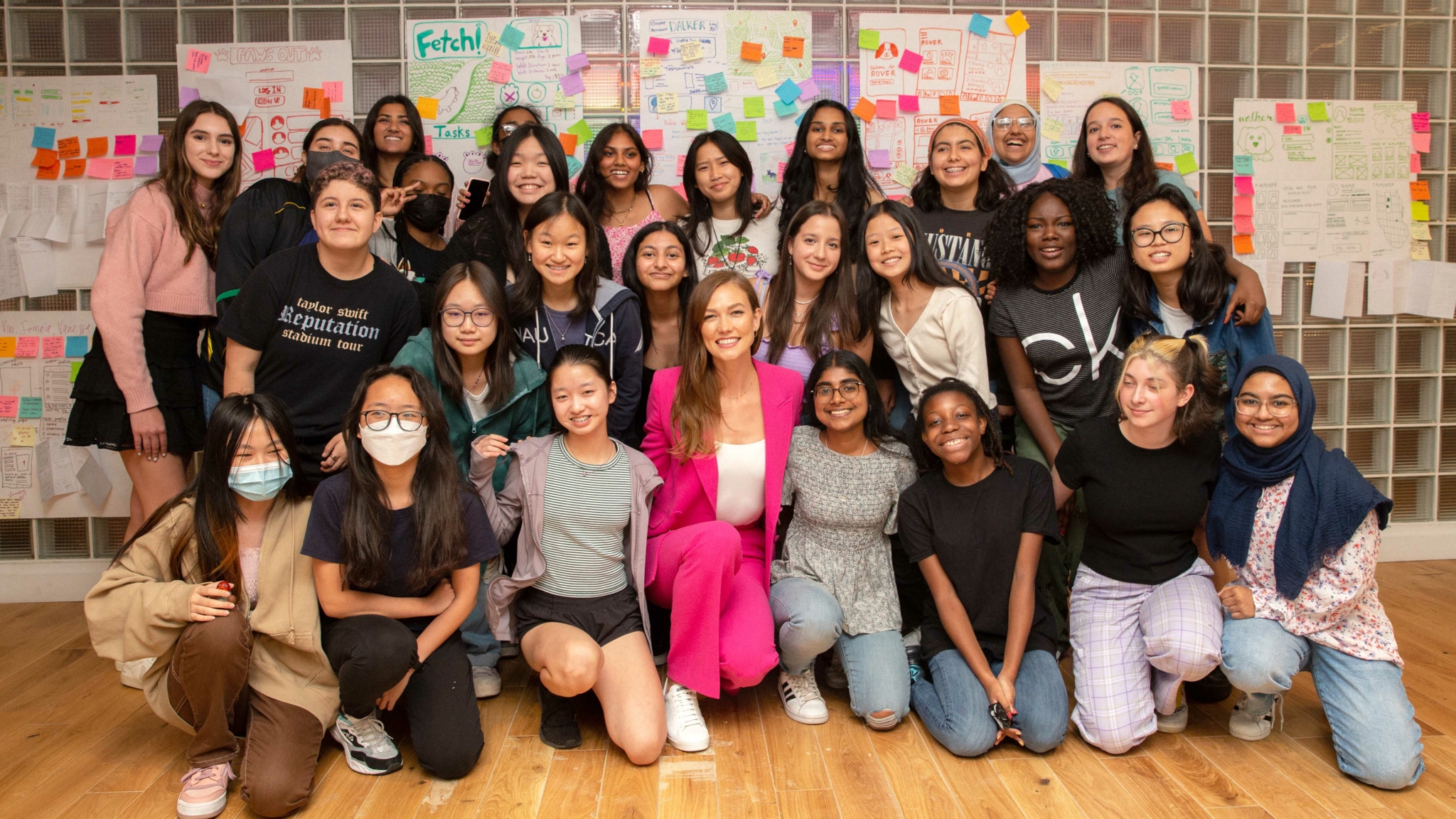 Just as the scholars finished playing a game, Kloss walked into the room amid screams of disbelief and glee. The women looked on in awe as she asked them about their week, expressing how excited she was to see what they were working on.
"How's everyone feeling about their projects?" Kloss asks.
An answer rang out from the back of the room from Ismail: "Confident!"
Anjie Zheng is the managing editor of Ideas by WeWork. Previously, she was a reporter for The Wall Street Journal. Her work has also appeared in Fast Company, Quartz, and LitHub.
Rethinking your workspace?